Installed on street posts along Main Street in West Chicago's historic downtown from May through September.
The project incorporates art from local and area artists on street banners that hang downtown from May through September. Artists from around Chicagoland are invited to submit designs based on an announced theme.
2017: Rails & Trails
Inspiration for the theme of the 2017 Community Banner Art Project, sponsored by the West Chicago Cultural Arts Commission, should be abundant for resident and area artists who are familiar with West Chicago's history and natural beauty. Rails & Trails is the name of the spring/summer outdoor exhibit which will hang along Main Street within sight of actual rail lines and bicycle trails.
Press Releases
January 10, 2017: Glenn Hansen, Photographer & Educator, Set to Jury Community Banner Art Exhibit
December 1, 2017: West Chicago Calls for Artwork for New Exhibit
---
Community Banner Art Retrospective 2010 – 2016
2016: Patterns – Patterns – Patterns
---
2015: A Picture of Health
---
2014: Bi-Cyle of Life
2013: A Question of Balance
2012: America – Who We Are
2011: Motion – The Way Things Move
2010: Animals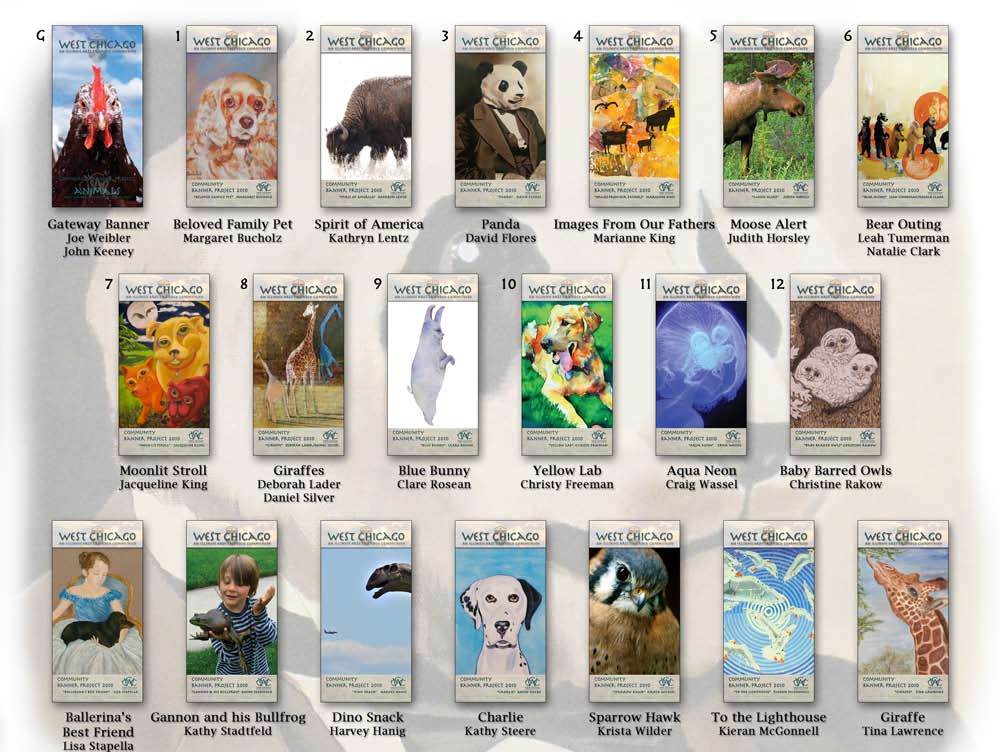 2009: Faces