Brilliance in Business Awards Program
The Brilliance in Business Award Program is the highest honor given by the City of West Chicago in recognition of exemplary and innovative business practice. It aims to acknowledge the specific efforts businesses make towards achieving their goals and the positive impact they have on the community. The program highlights and acknowledges successful initiatives, projects, ventures, business models, and practices that continue to enhance the West Chicago business environment and further the community's economic development goals. The Program brings to the forefront the level of diversity, creativity, and corporate citizenship that epitomizes West Chicago Business.
This year, business nominees meet select criteria for recognition and comply with the specific eligibility requirements in one of the following categories:
Outstanding Downtown Entrepreneurship
Outstanding Small Business
Outstanding Growth
Outstanding Achievement in Design and Innovation
Outstanding Achievement in Health, Safety, and Environment
Nomination Guidelines:
All businesses must reside within the West Chicago municipal boundaries. Further details on each category can be found in the program guidelines.
2017 Program Guidelines and Information (pdf – 513K)
2017 Información Del Programa Y Requisitos (pdf  514K)
Submit your nomination!
Nominations for the 2017 Brilliance in Business Awards are currently being accepted. The deadline for submissions this year is Monday, October 16, 2017 at 11:59 p.m.
Online:
Submit your nomination online at the following links:
BIB Award Nomination (English) | BIB Award Nominación (Español)
By Mail:
Download nomination form:
Nomination Form (pdf – English) | Forma de Nominación (pdf – Español)
Please remit your nomination by mail to:
City of West Chicago
475 Main Street
West Chicago, IL 60185
Attn: Community Development BIB Awards Program 2017
2017 Program Press Releases
City Seeks Nominations for 2017 Brilliance in Business Awards
To view videos created that showcase winning businesses of the past, visit the City's YouTube channel and select Brilliance in Business from the library of videos on the left sidebar of the page.
---
2016 Brilliance in Business Recipients

Press Releases
2016 Brilliance in Business Award Recipients Announced 
Jel Sert Receives Legacy Business Award
---
Past Winners of the Coveted Award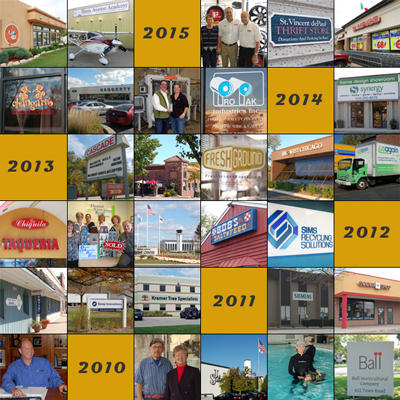 2015
Supermercado Tampico - Small Business of the Year Award
Egg Yolk Café - Community Image Award
St. Vincent DePaul Thrift Store - Outstanding Not-for-Profit Award
Illinois Aviation Academy - Community Service Award
Rite-Way Automotive - Economic Development Award
---
2014
Changarro Cocina – Small Business of the Year Award
Pro-Pak Industries, Inc. – Community Service Award
Haggerty Ford – Economic Development Award
Synergy Builders – Community Image Award
Loggerhead Deco, Inc. – Green Initiatives Award
---
2013
FreshGround Roasting – Small Business of the Year Award
State Bank of Illinois – Community Service Award
El Coco Loco Mexican Grill – Economic Development Award
Cascade Drive-in – Community Image Award
USAgain – Green Initiatives Award
---
2012
Bob's Salt and Feed – Small Business of the Year Award
Daniel and Associates Real Estate – Community Service Award
DuPage Airport Authority – Economic Development Award
Chiquita Food Market Plaza – Community Image Award
Sims Recycling Solutions – Green Initiatives Award
---
2011
Main Street Family Dentistry – Small Business of the Year Award
Sleep Innovations – Community Service Award
Western DuPage Chamber of Commerce – Economic Development Award
Kramer Tree Specialists – Community Image Award
Siemens Industry, Inc. – Green Initiatives Award
Deicke Scout Shop – Not-for-Profit Award
---
2010
Natural Healing Whole Dog Wellness – Small Business of the Year Award
Casa Rios Bridal Boutique – Community Service Award
Buck Services, Inc. – Economic Development Award
Ball Horticultural Company – Community Image Award
The Jel Sert Company – Green Initiatives Award
We Grow Dreams – Not-for-Profit Award
---
2009
Dream in Color, Inc. – Small Business of the Year Award
Extra Value Liquors – Community Service Award
behindthechair.com – Economic Development Award
Tastee Freez – Community Image Award
Augustino's Rock and Roll Deli – Green Initiatives Award
Recent News about the Brilliance in Business Awards
The nomination period for the City of West Chicago's Brilliance in Business Awards Program has begun today, August 1, 2017, and City leaders are hopeful that many in the community will be inspired to nominate a worthy business. It's the highest honor given by the City in recognition of exemplary and innovative business practices, and […]
Read More