Brilliance in Business Award
The Brilliance in Business Award is a program acknowledging the efforts local businesses are making on behalf of their objectives and those of greater benefit to the community.
Since 2009, the program has brought awareness to the level of diversity, creativity and corporate citizenship that epitomizes West Chicago businesses.
This year, business nominees meet select criteria for recognition and comply with the specific eligibility requirements in one of the following categories:
Outstanding Downtown Entrepreneurship
Outstanding Small Business
Outstanding Growth
Outstanding Achievement in Design and Innovation
Outstanding Achievement in Health, Safety, and Environment
---
2016 Brilliance in Business Recipients

Click on links below to see video for each winning business.
Evo Exhibits - Outstanding Growth
Gloria's Jewelry - Outstanding Small Business
Jel Sert - Legacy Business Award
Salud Dental - Outstanding Downtown Entrepreneurship
Wise Plastics Technologies - Outstanding Growth
Press Releases
2016 Brilliance in Business Award Recipients Announced 
Jel Sert Receives Legacy Business Award
---
Past Winners of the Coveted Award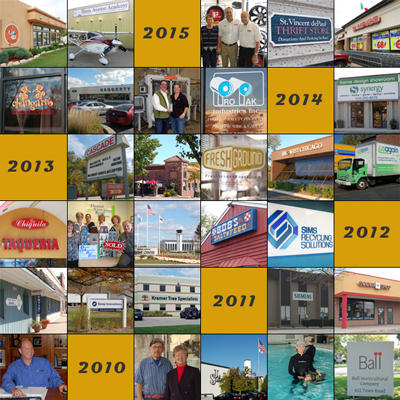 2015
Supermercado Tampico - Small Business of the Year Award
Egg Yolk Café - Community Image Award
St. Vincent DePaul Thrift Store - Outstanding Not-for-Profit Award
Illinois Aviation Academy - Community Service Award
Rite-Way Automotive - Economic Development Award
2014
Award Videos for each winning business
Changarro Cocina – Small Business of the Year Award
Pro-Pak Industries, Inc. – Community Service Award
Haggerty Ford – Economic Development Award
Synergy Builders – Community Image Award
Loggerhead Deco, Inc. – Green Initiatives Award
---
2013
FreshGround Roasting – Small Business of the Year Award
State Bank of Illinois – Community Service Award
El Coco Loco Mexican Grill – Economic Development Award
Cascade Drive-in – Community Image Award
USAgain – Green Initiatives Award
---
2012
Bob's Salt and Feed – Small Business of the Year Award
Daniel and Associates Real Estate – Community Service Award
DuPage Airport Authority – Economic Development Award
Chiquita Food Market Plaza – Community Image Award
Sims Recycling Solutions – Green Initiatives Award
---
2011
Main Street Family Dentistry – Small Business of the Year Award
Sleep Innovations – Community Service Award
Western DuPage Chamber of Commerce – Economic Development Award
Kramer Tree Specialists – Community Image Award
Siemens Industry, Inc. – Green Initiatives Award
Deicke Scout Shop – Not-for-Profit Award
---
2010
Natural Healing Whole Dog Wellness – Small Business of the Year Award
Casa Rios Bridal Boutique – Community Service Award
Buck Services, Inc. – Economic Development Award
Ball Horticultural Company – Community Image Award
The Jel Sert Company – Green Initiatives Award
We Grow Dreams – Not-for-Profit Award
---
2009
Dream in Color, Inc. – Small Business of the Year Award
Extra Value Liquors – Community Service Award
behindthechair.com – Economic Development Award
Tastee Freez – Community Image Award
Augustino's Rock and Roll Deli – Green Initiatives Award
Recent News about the Brilliance in Business Awards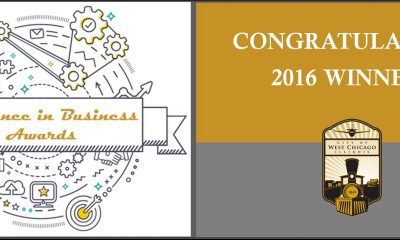 The City of West Chicago is pleased to announce the winners of the 2016 Brilliance in Business Awards. Earlier this year, the City made some changes to refresh the program, and one of them was to incorporate peer judging of the nominated businesses. Following the deliberations of the panel of five judges, which included representation […]
Read More