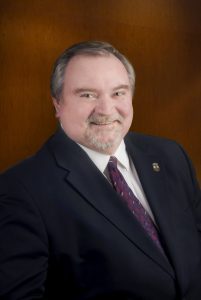 Alderman John F. Banas was elected to represent Ward 7 in April of 2013, and acknowledges it is an honor to do so. He currently serves on the Public Affairs and Development Committees.
2014 marks his eighth year of public service to West Chicago.  Since 2006, he has served as a Planning and Zoning Board of Appeals Commissioner and for two years as Chairman, and also as Park District Commissioner.
Alderman Banas has a background in Information Technology and specializes in Project Management.  When not working for the citizens of Ward 7, he pursues his interests in politics, creative writing, flying, sailing, automobile racing, and shooting sports. He also enjoys playing guitar with friends and family.
I'm compelled to serve my friends and neighbors.  I want to make West Chicago one of the most desirable places to live and do business in Illinois.  Most people aren't aware of how efficiently this city uses tax revenue.  Mayor Kwasman left quite an impression on me when he once said, 'Don't think of Taxpayers as taxpayers, but as investors.  We're all invested in this community, and my job is to see that our investors are getting the best return on their investment!"
Contact:
(630) 235-8549