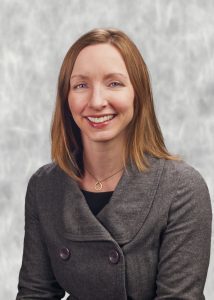 My involvement in city government began with a strong interest in seeing West Chicago's downtown developed into a thriving, welcoming gathering place. Serving on the Development and Finance Committees is a natural fit."
Alderman Laura Grodoski was elected to the City Council in 2013. She considers it a privilege to represent the people in her neighborhood and to work with a dedicated and considerate group of people on the City Council.
She is a LEED Accredited Professional commercial interior designer. She and her  husband have lived in town for the past seven years with their two cats and energetic dog; and are so excited to be raising their baby boy in West Chicago.
Contact:
(312) 925-9241