2023 Theme: Vitality/Vitalidad
The City of West Chicago hosts an annual art banner exhibit in which regional, and national, artists are requested to submit artwork that embraces the year's artwork theme. Each year a new theme is selected by the City and the artwork is then judged with a select few being accepted as part of the year's official exhibit.
The selections chosen for the exhibit are reproduced on large-scale streetlight pole banners that are then put on display. During the exhibit, visitors and residents are requested to participate in voting for the artwork that best embraces the year's theme, and is selected as the year's "People's Choice Award" winner.
If submitting artwork for the Art Banner Exhibit, please make sure to be aware of the following guidelines when creating and submitting your artwork.
Artwork must be high enough resolution, which is a minimum of 2160 x 3024 pixels at 72 DPI. File sizes should be approximately 5MB when submitting.
Photographed artwork should use appropriate lighting. Dark photos may hurt chances of being selected for the exhibit.
All artwork should be submitted vertically, not horizontally. The banners are displayed vertically and are sized at 36"x72"
A "Call for Artists" is initiated and promoted each year in the beginning of November after the year's theme has been selected by the City. An online portal is provided in which artists can submit up to three separate artworks that represent the theme.
The deadline for submittal is Tuesday, February 14.
2022 Art Banner Exhibit People's Choice Award Winner
The 2022 Art Banner Exhibit's "People's Choice Award" winner is Sue Krzyzanowski of Lombard, Illinois. Her artwork, "Duck Weather," was selected by 103 of 291 participants of the 2022 voting period. In sharing a few words about her work, Sue stated, "My children are my muses. Although there is only one child in this piece (I have three) it represents the purest form of childlike play, splashing in puddles. The theme was Renewal and I thought this piece was a perfect representation. Winter is turning to spring, the world is mud-luscious and the toddler child and baby ducks are enjoying splashing in the puddles. All symbols of new beginnings."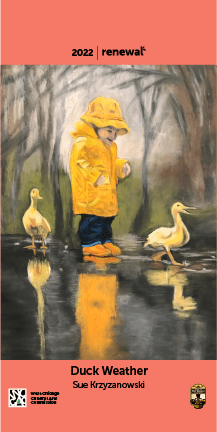 Got a question? Please contact the City's Marketing and Communications Division at communications@westchicago.org or (630) 293-2200.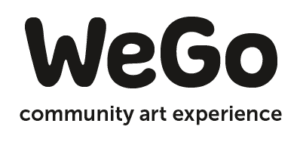 The City's Annual Art Banner Exhibit is a WeGo Community Art Experience project that is organized in partnership with the City of West Chicago and the City of West Chicago's Cultural Arts Commission.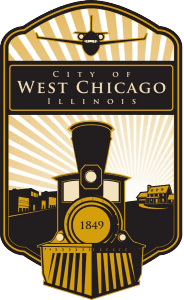 The WeGo Annual Art Banner Exhibit is an official community event of the City of West Chicago.