Friday, June 21, 2019 at 6:00 p.m. – 8:00 p.m.
The Shell, Reed-Keppler Park
201 W. National Street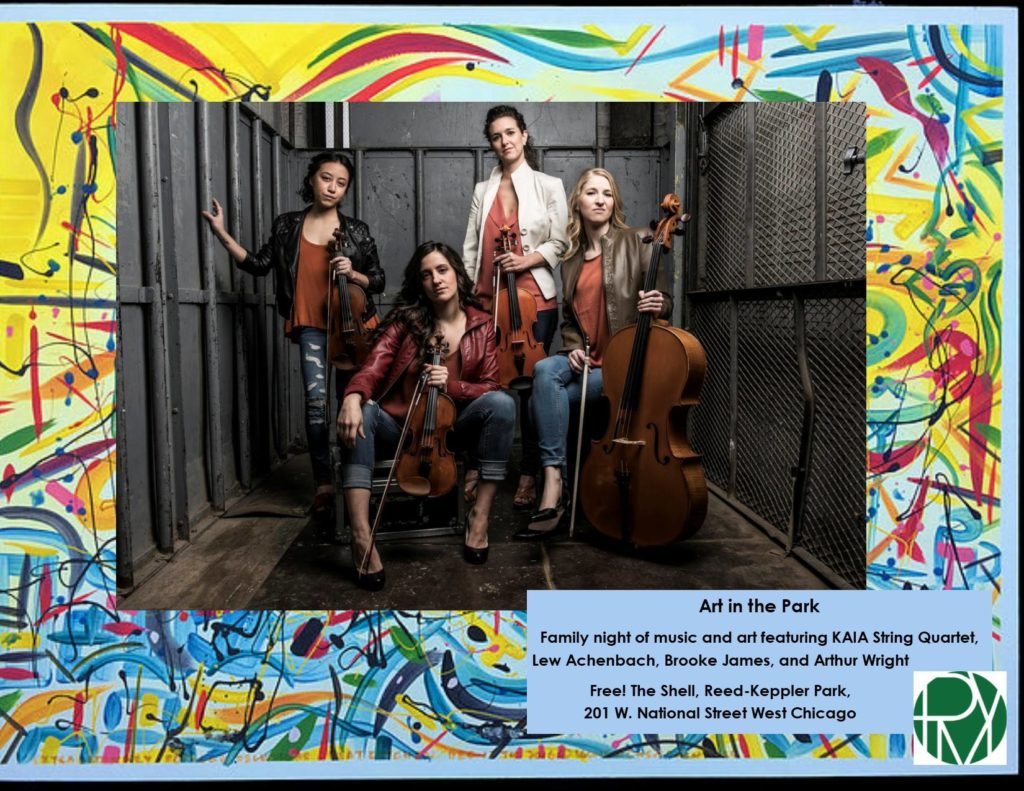 Join People Made Visible for a family night of music and art in the park!
On this year's Make Music Day, bring a picnic and come in play clothes that you can decorate while you take part in interactive art.
A Jazz Occurrence will be part of the evening featuring a performance by KAIA String Quartet and live painting done by Lewis Achenbach, Brooke James, and Arthur Wright.
Images courtesy of Lewis Achenbach and KAIA String Quartet. http://www.kaiastringquartet.com/
https://www.lewisachenbach.com/jazz-occurrence