City plans a two-day tour to highlight some of the collaborative efforts that help the City flourish
With less than two weeks until judges Teresa Woodard and Sharon Hadden, of the national America in Bloom Program, arrive in West Chicago, the AiB Committee prepares to provide a warm West Chicago welcome.
Each woman brings a special expertise to their role in evaluating cities across the country for the prestigious designation of America in Bloom City.
About Teresa Woodard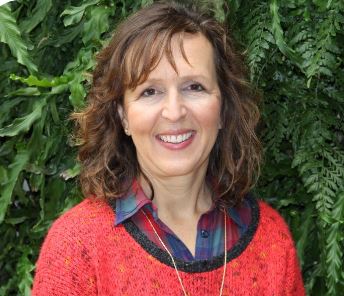 Teresa Woodard writes and produces garden and lifestyle stories for regional and national magazines. After graduating from Indiana University with a bachelor's degree in journalism, she worked seven years for a Columbus, Ohio public relations firm marketing the city's economic development and promoting its restaurant and hotel chains' community involvement. Teresa pursued a new career path in 2007 when she started a freelance writing business. In 2016, her work won a Gold Award in Magazine Writing by the GWA: The Association of Garden Communicators. Teresa blogs with two other garden writers at www.heartland-gardening.com and recently published a book with them. She is a Master Gardener Volunteer for The Ohio State University Extension, editor of the Master Gardener Training Manual and winner of the 2015 Ohio Outstanding Master Gardener Award. Teresa gardens on two acres at her home in a conservation community west of Columbus. Here, she nurtures prairie strips, an edibles garden and perennial beds.
About Sharon Hadden
Sharon Hadden moved from the UK to the USA four years ago to accompany her husband. Sharon has joined Allisonville Garden and Home and has taken over the responsibility of managing the Container Garden department focusing on the building of a highly successful Grab & Go program. Working with Fox 59 as their Garden Guru on the Good Morning Show and with other presenters covering garden topics, she also presents a series of educational lectures at the IGC Show in Chicago amongst her commitments. She studied horticulture in the UK and ran her own company growing and selling everlasting flowers and herbs. She had the privilege of studying for a diploma in Botanical Art Chelsea Physic Garden in London. Sharon enjoys spending time in Chicago and Indianapolis.
Tour Itinerary
A two-day itinerary on July 22 – 23, 2019, with stops throughout the City, will introduce Woodard and Hadden to the many people and organizations that contribute to West Chicago's community vitality, environmental stewardship, noteworthy flowers and landscapes, urban forestry efforts, rich heritage, and overall impression as a City that cares for its people and its natural resources. The purpose of their visit is to assess the collaborative work being done, recognize the success stories, and provide further recommendations that will help the community continue to grow and thrive.
Among destinations for Day One stops are Gallery 200, Neighborhood Food Pantries new location on Fremont Street, the City Museum, Sesquicentennial Park, Kruse House Gardens, WeGrow Dreams Greenhouse, and to meet two residents doing their part to conserve Monarch butterflies and bees. Day Two will introduce the AiB judges to Reed-Keppler Park, West Chicago's Habitat for Humanity efforts, Educare of West DuPage, Healthy West Chicago's Community Gardens, the DuPage Business Center, Ball Horticultural Company, two outstanding residential gardens and the rare treasure that is the West Chicago Prairie Preserve.
"There was no shortage of choices in putting together an itinerary that would showcase outstanding community collaborations and accomplishments," said Rosemary Mackey, AiB Committee Chair. "The challenge was the time we have with our AiB guests and fitting in as much as we could in two days." AiB Committee members contributed to the tour schedule and also to the 2019 Community Profile, which is now available on the City's website under About/America in Bloom. The Profile is a requirement of the AiB judging process. It documents the programs, projects, and initiatives that uniquely contribute to the character of the community.
Mayor Ruben Pineda credits the passion, commitment and efforts of an involved community for the transformative work being done every day, and recognizes AiB as a means to bring greater awareness and appreciation for it. "West Chicago is proud to be a part of America in Bloom and we look forward to sharing and celebrating our success at the upcoming America in Bloom Symposium in October, which takes place this year in neighboring St. Charles," he said.
For more information about America in Bloom, the not-for-profit national organization that promotes nationwide beautification through education and community involvement by encouraging the use of flowers, plants, trees, and other environmental and lifestyle enhancements, visit www.americainbloom.org.