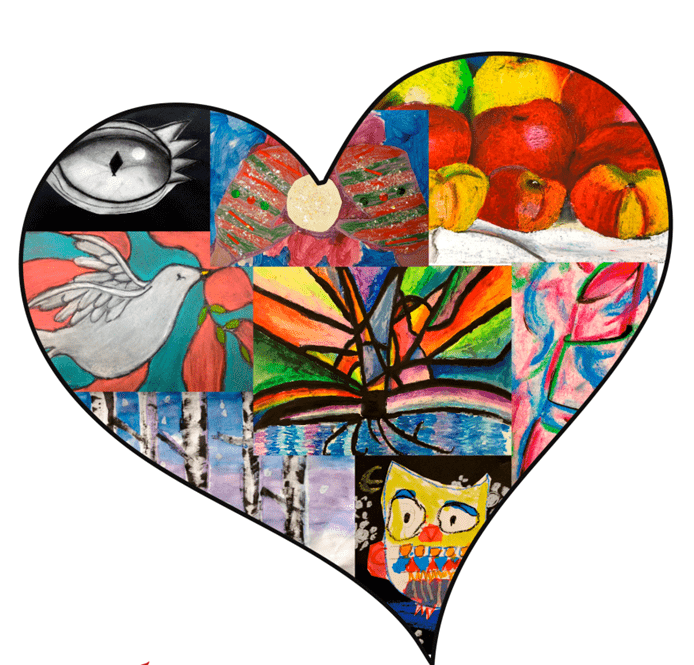 The eighth annual Art is the Heart of the City is the exhibit for the month of March at Gallery 200, 103 West Washington Street.
On display is the artwork of students in grades first through eighth at West Chicago Elementary School District 33 schools. There is a variety of both two-dimensional and three-dimensional media, representing a broad spectrum of styles and artistic periods/genres.
District 33 art teachers chose the theme to emphasize the value of participation in art for all children. Art activities stimulate creativity, imagination, perception and selectivity. The artists' reception is from 5:00 to 6:30 p.m. Thursday, March 5, 2020. Students and teachers are on hand to discuss the value of art in public schools and their artwork.
Art teachers are Linda Rooney and Kelsey Mangler from Leman Middle School, Jacqui Neidhardt from Currier School, Katie Yankowski from Gary School, Kirsten Snodgrass from Indian Knoll School, Christine Cintula from Pioneer School, Megan Czervionke from Turner School and Lisa Miller from Wegner School.
*Content courtesy Merle Burleigh.