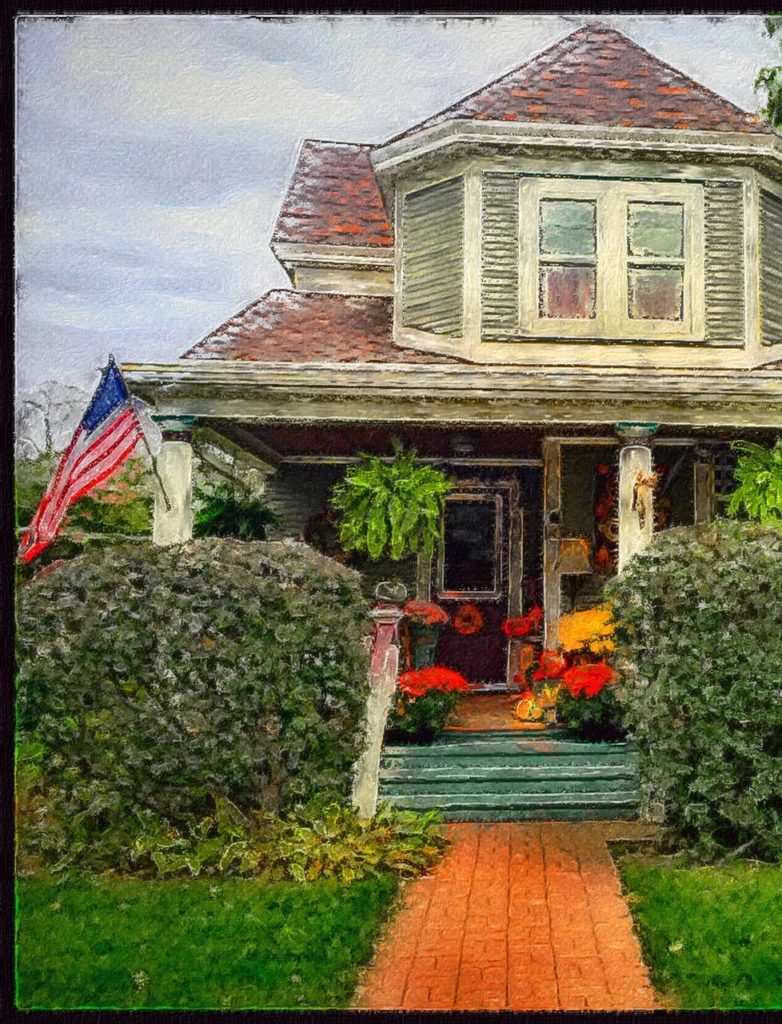 2020 Banner Map – .pdf
The artwork of resident Bruce Treudt is the perfect choice with which to wish the community a safe and happy holiday weekend at home.
Home is the theme this year, for the West Chicago Cultural Arts Commission's 2020 Art Banner Exhibit currently hanging in downtown West Chicago. Take time this weekend to stroll along Main Street and choose your favorite among the works of 17 local artists.
The People's Choice Award voting is being done online this year, and is as easy as filling out the online ballot.
Enjoy your weekend, West Chicago!