Vendor & Parade Application
Event Flier
The Mexican Cultural Center DuPage (MCCD) has been hard at work coordinating a weekend-long celebration of culture and heritage that will bring exciting new attractions and beloved favorites to historic downtown West Chicago on September 14 & 15, 2019.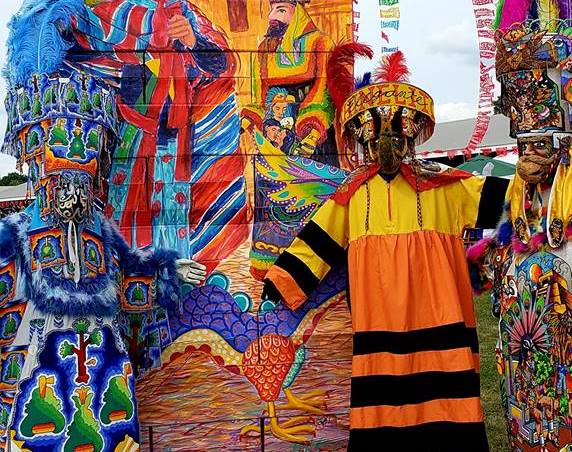 Activities for the day include a parade from Leman Middle School to the historic Downtown District, performances by Ballet Folklorico, musical performances, children's activities, and a 13 foot piñata. Food vendors and local businesses and organizations are asked to join in the downtown celebration by providing food, hands-on information booths and activities. This year, booths will be located on Galena and Main Streets. Applications for vendors and parade participants are available at www.mccdupage.org.
"This festival has to be experienced", said Mayor Ruben Pineda. "Words simply don't do justice to the sights, sounds, and tastes of this multi-layered cultural event that captures the spirit, pride, history, and traditions of Mexico. The City is proud to support it."
Mariachi and folklorico dancers, costumed Chinelos and Oaxaca Giants, horses dancing to the music of tamboraso, El Grito (reenactment of the Cry for Independence) and a 13′ piñata are among some of the colorful attractions in store for festival-goers over the course of the weekend. Gallery 200, at 103 West Washington Street, will be humming with activity during the event as attendees get a chance to help with the creation of a record-setting "mosaic mural" made out of colorful recyclable cup lids, sponsored by the MCCD.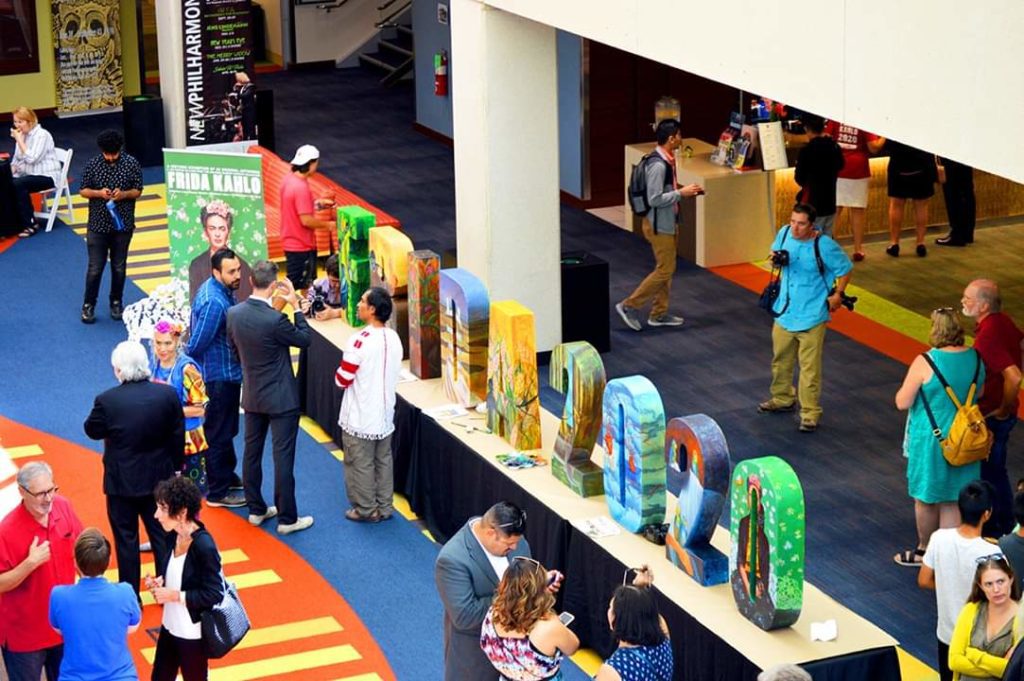 Plus, Gallery 200 will feature the work of visiting international Mayan artist Juan Chawuk, who was recently commissioned by the McAninch Arts Center (MAC) at College of DuPage, in partnership with the National Museum of Mexican Art and MCCD to create a work of art in tribute to artist Frida Kahlo for the MAC's Frida Fest on September 8, 2019. The Frida Fest is a one-day event in anticipation of next year's Cleve Carney Museum of Art's "Frida Kahlo 2020" exhibition, which will feature a selection of Kahlo's work on loan from the Museo Dolores Olmedo. Chawuk's 3-D letters spelling "Frida 2020", adorned with his interpretation of some of Kahlo's most iconic imagery, will be available for viewing at West Chicago's Gallery 200 and displayed during the Viva Mexico Independence Day Celebration, before returning to the Cleve Carney Museum of Art for its 2020 exhibit.
Chawuk was also commissioned by the City of West Chicago to create a public art mural which will be installed on the exterior of Supermercado Tampico, located at 516 Main Street. Details of the mural and the dedication ceremony will be forthcoming.
As excitement grows for West Chicago's Viva Mexico Independence Day Celebration, Mayor Pineda reflected on the full calendar of special events offered throughout the year. "There are many wonderful things about living and working in West Chicago, but nothing captures the spirit of our City quite as much as our community festivals," he said.
More information and a complete schedule may be found at http://mccdupage.org/.