Falling for Art is the exhibit for the month of September at Gallery 200, 103 West Washington Street.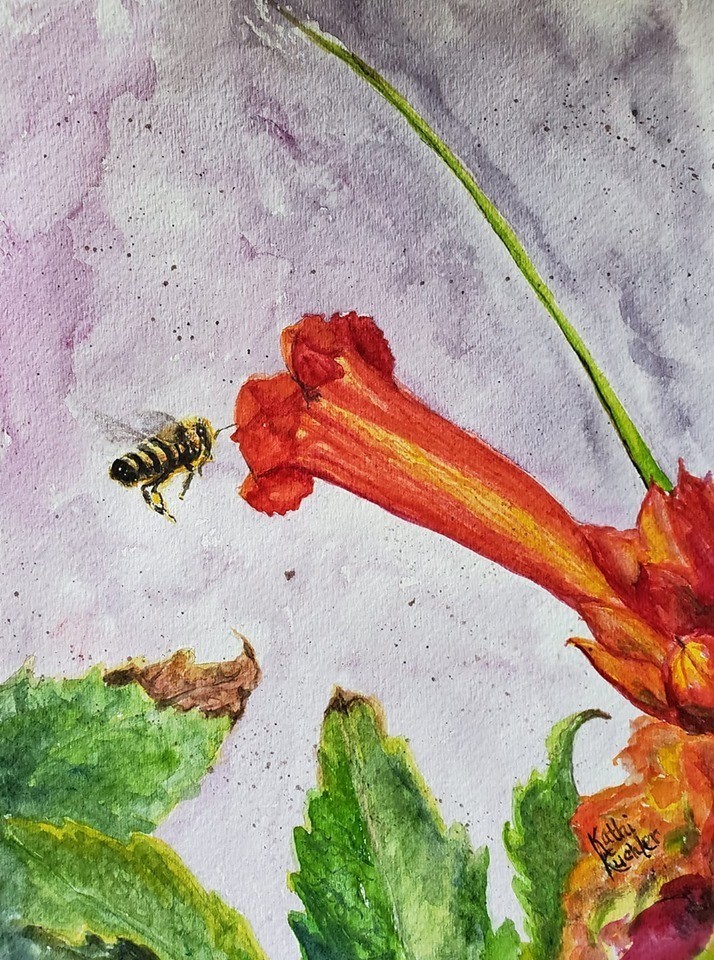 The artwork on display features oils and watercolor florals and landscapes by Kathi Kuchler. The artist's reception is from 6:00 to 9:00 p.m. Friday, September 6, 2019 but the exhibit remains all month.
At age 14, Kuchler started painting in oils and then turned to watercolor, "because I love the fact that I can take my small round paint palette wherever I go." She received her certification as a Botanical Watercolorist and Illustrator through the Morton Arboretum in 2015. In her classes at the Arboretum Kuchler started drawing with colored pencils, and then recently started working in water- soluble oils.
She also makes jewelry by inserting miniature prints of her paintings into cabochon pendants, embellishing and adding vintage-like charms and makes upcycling silk scarves with Nuna Felting. Her work has appeared in numerous exhibits and juried art shows.
Information courtesy of Merle Burleigh.