A free public screening of The Guardians, a Spanish-language documentary film with English subtitles, will be available on Friday, May 17, 2019 at 7:00 p.m. at Gallery 200, 103 West Washington Street as part of Artéculture.
Mayor Ruben Pineda will introduce the film and briefly highlight what West Chicago is doing for Monarch conservation.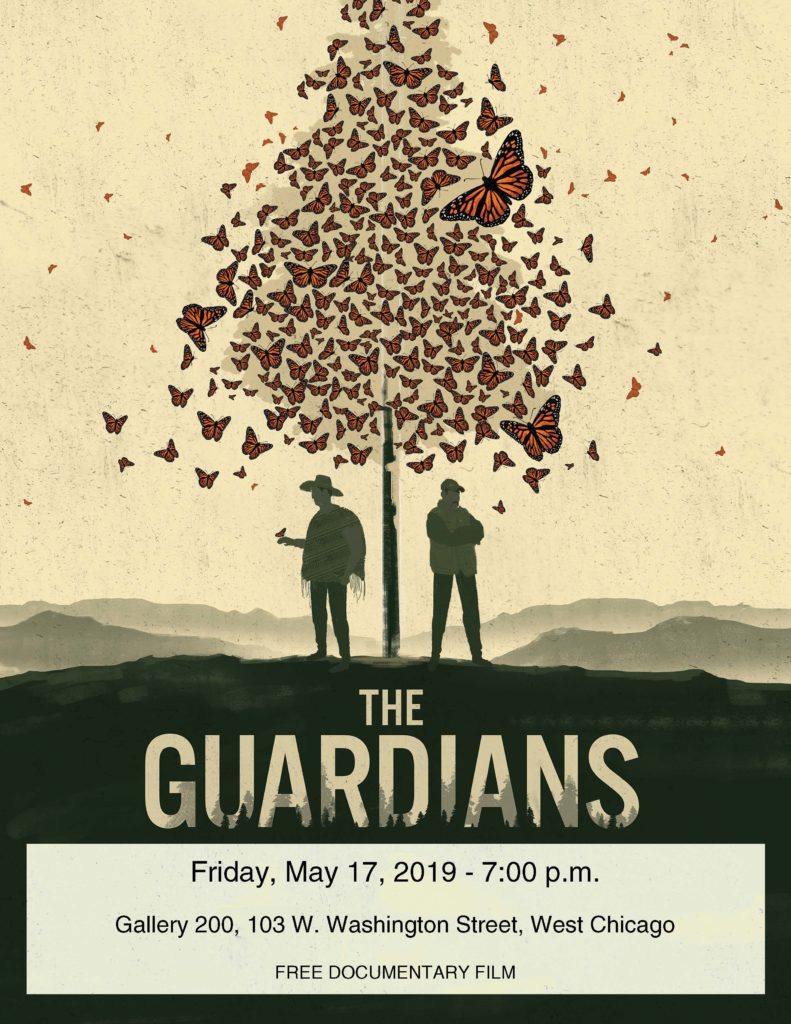 The film is a visually dazzling meditation on the balance between humans and nature. The Guardians poetically interweaves the lives of the threatened Monarch butterfly with an indigenous community fighting to restore the forest they nearly destroyed. Shot over three years, this cinematic journey through the butterfly dense mountaintops of Michoacán Mexico, tells the intimate story of a unique community at the front lines of conservation.
Additional showings at Gallery 200 of The Guardians may be arranged for interested groups over the course of the year by contacting People Made Visible at info@peoplemadevisible.com.
Almost 800 students at West Chicago Community High School had an opportunity to view the film last week as a complement to their Science curriculum.