Registration now open for Artéculture
Art in all forms will be on display at Kindred Coffee Roasters, 148 West Washington Street in downtown West Chicago during the month of May, as the local business once again hosts Artéculture in partnership with the West Chicago Cultural Arts Commission.
Owners Sarah and Patrick Harms and Ryan Hammer have been tremendous supporters of the arts in the hometown in which they chose to open their business, and have introduced first Friday art events as part of their regular calendar throughout the year. With its gallery-like space at the front-end of the historic building and its dedicated community event room at the back-end, the coffee shop is well-suited for the display of local artwork. The response from area artists to calls for art has been incredible and has helped the business grow a reputation for not only brewing great coffee but also for percolating great local artistic talent.
View the video below, produced by Abe Buado, to see how West Chicago artists are working together to promote the art community in West Chicago.
"Connecting local and area art and artists to the venue was a natural for Commission members", said Rosemary Mackey, City of West Chicago Cultural Arts Commission Staff Liaison. "Making social connections via art in an engaging gathering space like Kindred will add yet another dimension to Artéculture. It worked very well last year, so much so that we are extending the exhibit to run through June 4, 2019."
The Commission is focused now on its call for art for the exhibit and has created an online submission form available at www.westchicago.org.
In addition to the daily foot traffic from coffee and tea aficionados throughout the month of May, artists will enjoy the benefit of potential exposure for their artwork from an Opening Night Reception for the public on Friday, May 3, 2019, and from the thousands of people attending West Chicago's highly successful downtown garden festival, Blooming Fest on Saturday, May 18, 2019 from 9:00 a.m. – 3:00 p.m .
Artists are invited to participate with a maximum of two pieces of art each. Advance registration is recommended due to a limit of available wall space, to allow organizers to plan setup of the space and placement of the art for a smooth installation process, and to assist the Commission in creating exhibit cards for each piece of art in advance of the exhibit.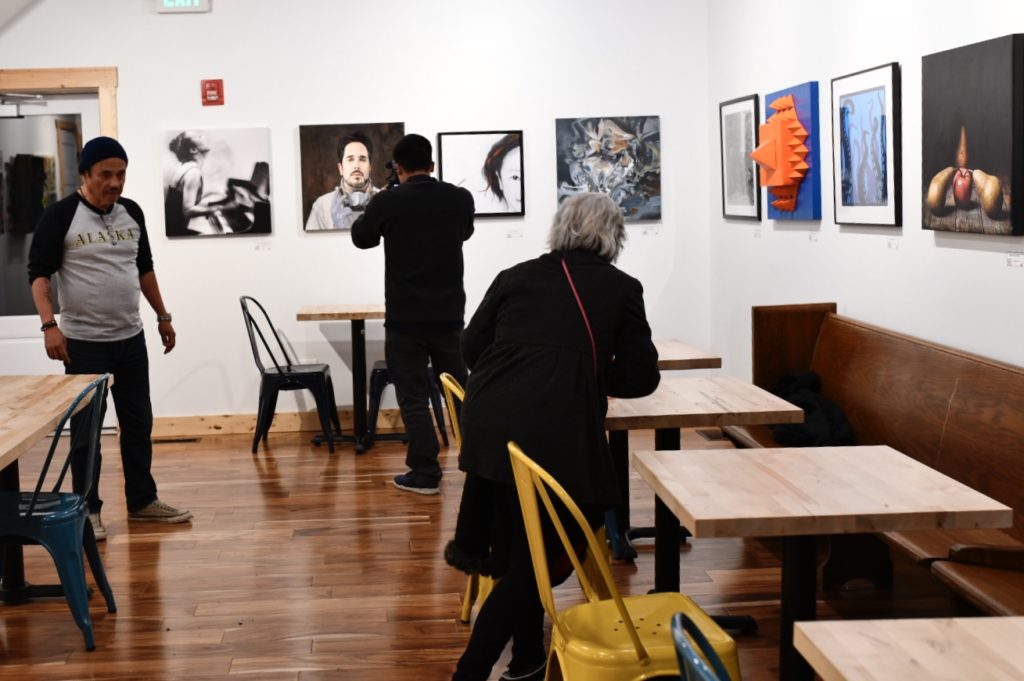 There is a hanging fee of $5 per work which will be applied to future art projects. No commissions are charged if an artist wishes to sell their artwork, however, the artwork must remain hanging until the conclusion of the exhibit on June 4, 2019.
Details regarding drop-off and pick-up of artwork may be found on the online submission form. If necessary, additional arrangements may be made by contacting cultural@westchicago.org. Space is limited, so artists should register as soon as possible.