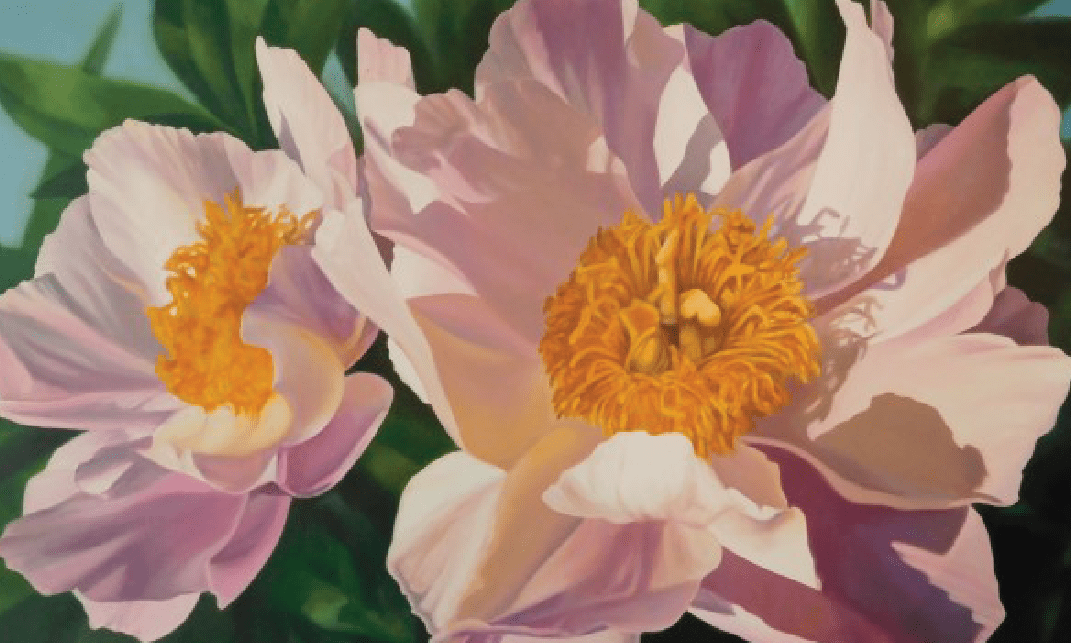 Marge Hall's artwork was featured at Gallery 200 in August 2021
Marge Hall creates nature-inspired paintings. She admits to painting for as long as she can remember. "When asked if I would like to teach at the DuPage Art League in Wheaton in 1971, I said yes, and have been teaching oil painting ever since. My series of large flowers started in 1991 and I have been consumed with producing every species I can find. My goal is to capture the light with layers of paint and create an almost luminous flower," she shared.
"In difficult times there is always beauty around us. All we have to do is focus on our surroundings and take in the wonder of God's creation", Hall said about her work and her inspiration.