A Pop-up Art Supply Distribution in honor of McCormick Day, will take place at Gallery 200, 203 Main Street in downtown West Chicago on Saturday, August 1, 2020 from 10:00 a.m. – 12:00 p.m. FREE gift bags of art supplies will be given out while supplies last.
The day marks the birthday of Cantigny Park's benefactor, Col. Robert R. McCormick, and is Cantigny's annual gift to its community.
Families can participate in the drive-thru/walk-up distribution at Gallery 200's back parking lot, located at 134 Fremont Street (see the map below).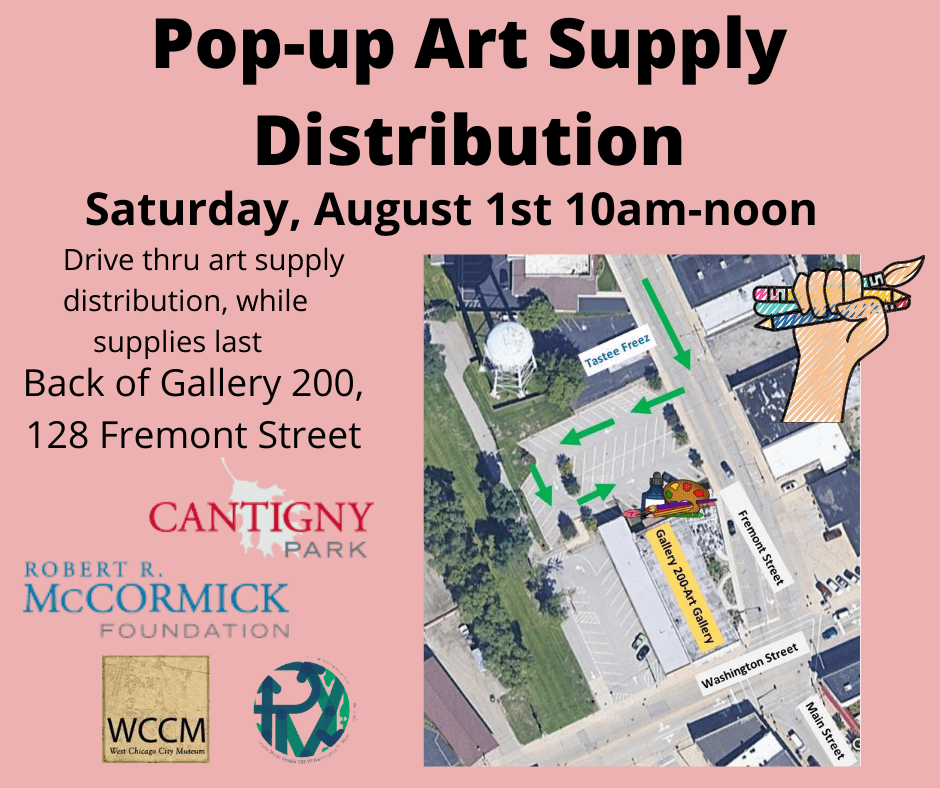 This celebratory give-away is held in conjunction with the West Chicago City Museum and People Made Visible.
For more details about programs at Cantingy Park visit their website Cantigny.org