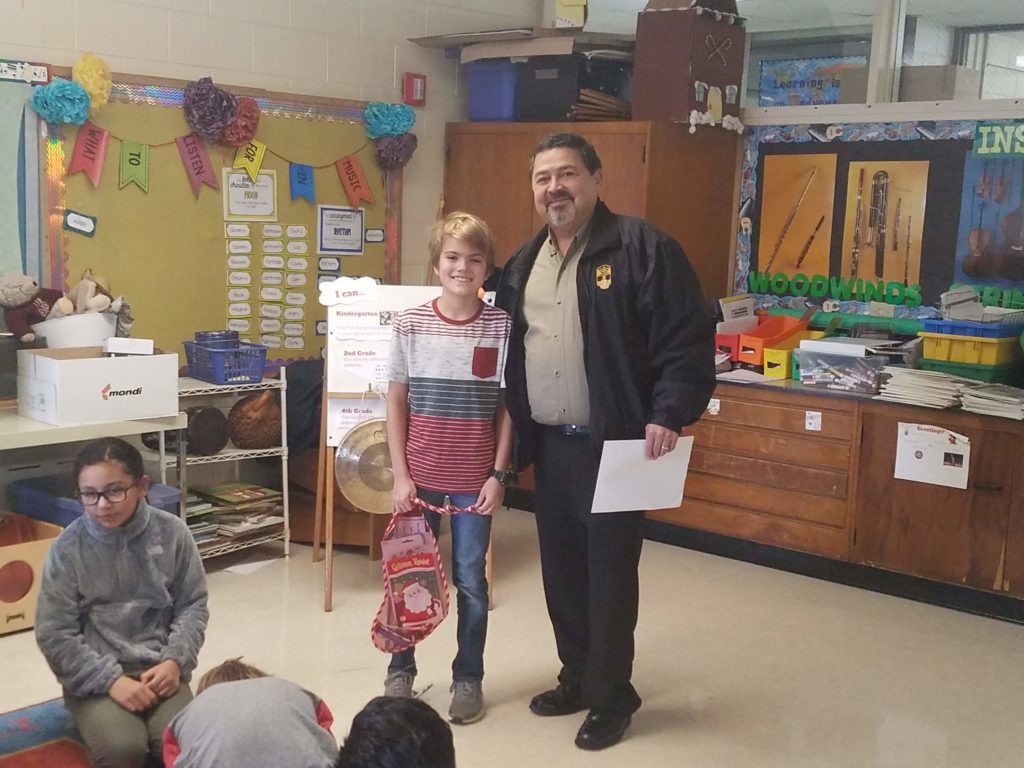 For more than ten years, elementary school children in West Chicago have been invited to participate in a project that connects them to the City in a special way for the holidays. A student essay contest that rewards three winners in each grade category with a classroom visit, ride in the Mayor's horse-drawn Frosty Fest carriage, and a very important role in lighting the official tree, has been an annual tradition.
This year, after surveying teachers and working with District 33 staff, the Frosty Fest Committee restructured the contest to a new format that encourages more creativity through the addition of an art and mixed media category. The effort was a great success, and the City received 75 submissions with every grade level represented from grades K – 6.
Submissions came in the form of essays, dioramas, poster story boards, comic books, PowerPoint presentations, and a wide variety of art pieces. Submissions were judged by staff from the West Chicago Public Library and the City of West Chicago, and all admitted it was a difficult task due to the quality and number of so many fantastic submissions.
After several hours of review and deliberation, one student was chosen for each submission category and Mayor Pineda visited those schools. The winning students are: sixth-grader Kezziah Depaz from Leman Middle School, in the mixed media category; Drew Williamson, a fourth-grader from Gary School for his essay; and Turner School second-grader Nicholas Allen for his art work.
All submissions will be on display at Gallery 200, 103 West Washington Street, beginning this Saturday, December 7, 2019 and will remain on display through the month of December.
A full schedule of all the activities of Frosty Fest, which takes place on Saturday, December 7, 2019 from 4:00 – 7:00 p.m. in downtown West Chicago, is now available.
Note: Nicholas Allen was unavailable for a photograph the day of the school visits.