The month of January brings Celebration of Art to Gallery 200 at 103 W. Washington Street, with an Opening Reception scheduled for Friday, January 17, 2020 from 6:00 – 9:00 p.m. The art show and sale is sponsored by People Made Visible, of which Gallery 200 is a division.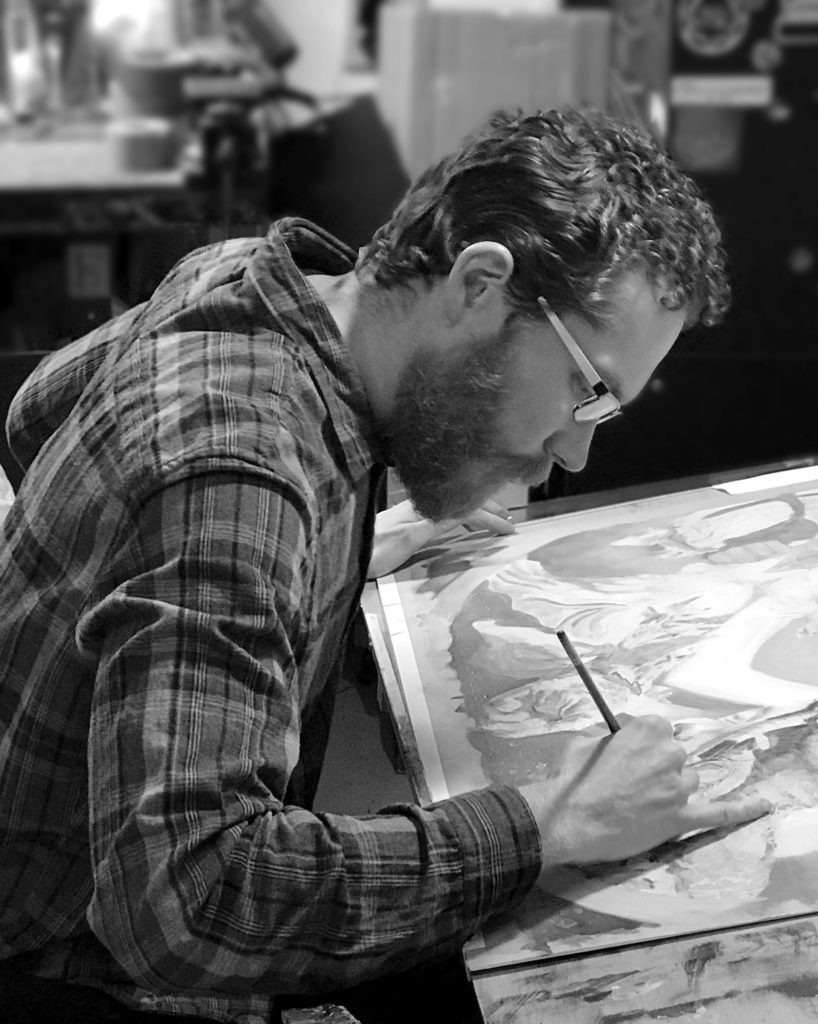 Artists known to the community through previous featured exhibits, as well as artists new to the community, will be displaying and selling their artwork at the downtown West Chicago venue. They include Margaret Bucholz, Rachel DiTella, Uwe Gsedl, Nick Gurley, Judith Horsley, Fredericka Howard, Kathi Kuchler, Nate Matthews, Heide Morris and Buddy Plumlee.
Meet Nick Gurley
Among those new to the West Chicago art community, Nick Gurley is a local self-taught traditional media artist from Warrenville, who paints in oils and acrylics in a dreamy, haunting, realist manner. "My personal work grows from introspection and social observation that I wish to explore and share through visual art," explained Gurley.
Gurley was recommended to Celebration of Art by People Made Visible's co-founder Sara Phalen, through their mutual connection to the Warrenville Historical Society City Museum. Phalen is the Director of the Historical Society and Gurley served as the Artist-in-residence at the Albright Studio, operated by the Historical Society, in 2018 – 2019.
Raised in Woodridge and having lived in DuPage County his entire life, Gurley's Chicagoland roots run deep. "I am proud to be a part of a growing family of Western Suburban artists looking to create a hub of creativity and culture unique to our community," he said.
Along with his monthly submissions in Aurora's ArtBar pop up show, Gurley works heavily with Chicago musicians creating album and t-shirt art. He has also created artwork for Chicagoland music festivals; however he acknowledges his artwork is a part-time pursuit, as he works full-time at Fermilab in Batavia and raises two children with his wife Sharon.
For more information about Celebration of Art, please visit http://peoplemadevisible.com/gallery-200/celebration-of-art/.