West Chicago residents are invited to join a community walk with Mayor Ruben Pineda as part of Move With the Mayor and to celebrate World Heart Day, on Saturday, September 11, 2021. The 30-minute walk starts at 9:00 a.m. at the Shell in Reed-Keppler Park, 129 West National Street. Prizes are raffled for youth and […]
This year the first day of fall is Wednesday, September 22, 2021. This marks the turning point when darkness begins to win over daylight. The daylight hours shorten. The change of seasons inches its way in. The leaves start to change colors, ever so slightly at first, and then burst into vibrant hues of orange, […]
The agenda will be posted when it becomes available.
The agenda will be posted when it becomes available.
09.20.21.Packet.City Council During the COVID-19 Pandemic, City Hall is closed for public meetings due to distancing restrictions, though interested people may teleconference from home or another location on the Zoom app. Downloading Zoom from zoom.us will provide the audio link to the meeting. Anyone wishing to provide comment on a topic or an agenda item, […]
One of the priorities of The GardenWorks Project is to mobilize households and communities to grow vegetable gardens for the simple purpose of having greater access to fresh fruits and vegetables. With every household that enrolls, it invites them to participate in its membership-based program, The Food Growers Network. This network is an annual membership‐based […]
The Cottage Garden of Judith and Michael Horsley is a great example of what residents can do toward conservation efforts. This distinct style of garden combines informal design, traditional materials, dense plantings and a mixture of ornamental and edible plants.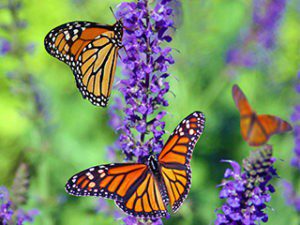 Attention all West Chicago butterfly lovers, and there are many. Two new public gardens have been designed and installed through a collaboration between the West Chicago Park District, the City of West Chicago, and resident and Master Naturalist Judith Horsley, who applied and received a grant on the Park District's behalf from the North American Monarch Institute (NAMI) in Madison, Wisconsin.
The following information was released by the DuPage County Health Department on Wednesday, September 8, 2021. The DuPage County Health Department provides news releases in Spanish here: DCHD 2021 News Releases. DuPage County— DuPage County continues to see increased COVID-19 cases and individuals requiring hospitalization causing the county to remain at the highest level of Community Transmission, "High", according to the Centers for Disease […]
Heroes of 9/11 Memorial CeremonyCantigny Park1S151 Winfield Road, WheatonSaturday, September 1111:00 – 11:30 amFirst Division Museum, Tank ParkFree event, no advance registration required First Responders Appreciation WeekendCantigny Park1S151 Winfield Road, Wheaton Saturday, September 11 – Sunday, September 127:00 a.m. – SundownFree Parking with ID Post-9/11 Veterans Resource FairCantigny Park First Division Museum Pavilion1S151 Winfield Road, […]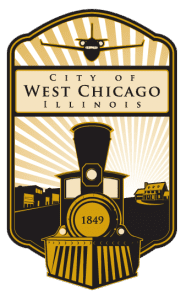 While one is expected, the City has not received an application for a waste transfer station on Powis Road. That said, the City would like all of the residents to understand its role in the siting proceedings for a new transfer station in the City of West Chicago. The procedures and process, and the rights […]