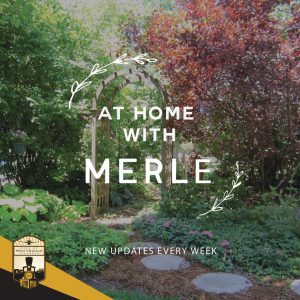 Autumn is one of my favorite seasons. The daily changing of colors of the trees and shrubs, the crackling sounds of leaves as you walk through them, the flowering of the mums and asters and the crisp feel in the air. The sunsets can be stunning. The blue skies seem to have a deeper tone. It is such a delightful time of year to take walks.
Of course, the main fruit of the season, apples, opens the venue for many tasty treats. I think of Apple Betty Cobbler, apple doughnuts, caramel apples, pork chops stuffed with apple stuffing and just biting into a plain apple. Drinks include apple cider, apple juice, wines that have a dominant apple flavor and I know there must be a hand crafted apple beer.
Fall and Halloween decorations are starting to appear in the yards of West Chicago. Again the residents of 333 Church Street have put together a very scary scene.
Take the time to savor the colors, sounds and tastes of the season.
AROUND AND ABOUT
WeGo U13 Traveling Softball is having a Nothing to Balk About Fundraiser until Saturday, November 5, 2018. They are collecting gently used clothing, linens, jewelry, shoes, belts, purses and small household goods. The collection location is in the West Chicago Community High School parking lot by the field house.
West Chicago City Museum, in collaboration with the West Chicago Public Library District, hosts the Historiography program, a non-fiction book reading group, at 1:00 p.m. Thursday, October 18, 2018, at the Museum, 132 Main Street. Guests can bring a lunch; dessert and a beverage are provided. The book under discussion is "Liar, Temptress, Soldier, Spy: Four Women Undercover in the Civil War" by Karen Abbot.
The book is the true story of four daring women Civil War spies who risked everything for their causes. Abbot uses primary source material and interviews with descendants of the spies, weaving the adventures of the four heroines through the Civil War years.
In partnership with Cantigny Park, the League of Women Voters of Wheaton hosts a Civics Awareness program Thursday, October 18, 2018, in the McCormick House at Cantigny, 1S151 Winfield Road in Wheaton. Social time is at 6:30 p.m., followed by the program at 7:00 p.m. The topic is "Your Vote Matters." A question and answer session follows. Complimentary coffee and dessert are served. Tram service is available. Registration is required for the free program. To register visit www.wheatonlwvil.org. Parking is free.
The speaker is Dr. Philip Hardy, Political Science Department Chair at Illinois Benedictine University. He discusses the importance of the upcoming Midterm elections and what some of the local implications are. Hardy is a resident of Winfield.
League of Women Voters of Wheaton includes West Chicago, Warrenville, Winfield, Wheaton and Carol Stream. The League of Women Voters is a non-partisan organization that does not support or oppose any political party or candidate, but whose purpose is to promote political responsibility through informed and active participation of citizens in government. (www.merleburl.com)
Corn Harvest takes place from 10:00 a.m. to 4:00 p.m. Saturday and Sunday, October 21 and 22, 2018, at Kline Creek Farm, 1N600 County Farm Road. Persons learn about corn at Corn College, stroll to the fields to help hand-pick the corn, shock the stalks and fill the corncribs. Guests then can make a corn-husk figure to take home.
Haggerty Ford, 330 East Roosevelt Road, holds a "Cars-Cats & K9s" event from 11:00 a.m. to 3:00 p.m. Saturday, October 20, 2018. The Animal Welfare League has dogs and cats for adoption. Persons also can donate items the League needs prior to or during the event. Some items on the wish list for the animal shelters include cleaning supplies, such as boom dustpans, large garbage bags, mops and scrubbing sponges. Also on the list is bird seed, cat food, dog food and baby bottles. To view the full list visit www.haggertyford.com/pet-adoption-day.htm.
West Chicago Park District hosts its annual Boo Bash from 3:00 to 6:00 p.m. Saturday, October 20, 2018, in the ARC, 201 West National Street. It is geared for children age two and older. The charge is $6 in advance or $10 at the door. Adults are free with a paying child. To pre-register visit the ARC in person or visit the website we-goparks.org. Activities include Glow in the Dark, spooky story/sing-a-long hayrides, jumpy castles, costume contest, games and a special presentation of "Smarty Pants Big Balloon Show."
This year there are some major changes. The Fitness Inflatable Obstacle Course introduced last year is expanded to gym courts 2 and 3 with new inflatables. Games, crafts and 2 balloon twisters are on gym court 1. One has fluorescent spin art and coloring a giant mural. The second one has a fluorescent balloon pit, rice sensory table, bowling, and ring toss. The third has a four foot by four foot giant Light Bright, Ring Toss, Bowling, fuse beads and a Fluorescent selfie station. Renewal Church has a buy-back candy program, where children can trade in some of their candy they won at games for healthy active treats. In the Mad Science Lab children can make slime.
The special entertainment presentations are at 3:30 and 4:30 p.m. Coloring Contest winners are announced at 4:15 p.m. The Costume Contest begins at 5:15 p.m. (www.merleburl.com)
West Chicago Sister Cities hosts its annual Oktoberfest from 5:00 to 7:30 p.m. Saturday, October 20, 2018, at American Legion Post 300, 123 Main Street. The menu is sausages, potato salad, tossed salad and assorted desserts. Activities include beer tasting and 60/40 raffle. The ticket price is $20 for persons age 21 and over, $15 for senior citizens and persons ages 12 to 20, and $5 for children ages 7 to 11 and free for children under the age of 7. To purchase tickets in advance, call the Legion at (630) 231-2112 or in person. Tickets also are available at the door. (www.merleburl.com)
Benjamin School District 25 Foundation for Educational Excellence hosts its Tenth Annual Fall Fest from1:00 to 4:00 p.m. Sunday, October 21, 2018, at Benjamin Middle School. 28W250 St. Charles Road. In addition to the costume parade, there are pony rides, a petting zoo, inflatable obstacle course, remote control car racing, face painting and trunk trick or treating. Food available for various costs includes grilled hot dogs, pizza, chips, baked goods, soda and water.
We Grow Greenhouse & Garden Center, 1055 West Washington Street, hosts a Ken Lahner Memorial at 1:00 p.m. Sunday, October 21, 2018. It is a celebration Lahner's generosity and gifting to the greenhouse. His family is attending the presentation. Greenhouse executive director Greg Bettcher explained, "Ken and his wife Lois were long time supporters of our Bowl-A-Thon as well as donors to our annual fund raising events. They have a family member with a disability, who lives in a group home and every year they host all the participants in the group home to joins us at our Bowl-A-Thon."
Starting Monday, October 22, and ending Monday, November 5, early voting locations for the 2018 General election open at different permanent and temporary locations. The one nearest West Chicago is at DuPage County Election Commission in the cafeteria on the second floor, 421 North County Farm Road. Hours are from 8:30 a.m. to 7:30 p.m. Monday through Friday, from 9:00 a.m. to 5:00 p.m. Saturday and from 10:00 a.m. to 4:00 p.m. Sunday. To view other location, visit https://www.dupageco.org/earlyvoting/.
Wayne/Winfield Area Youth/Family Services offers hour-long computer classes for senior citizens, 27W031 North Avenue. Not only do seniors learn basic skills, but also have the opportunity to socialize. The fee is $2. Reservations are required and may be made by calling (630) 231-7166. Beginner classes are at 1:00 p.m. Tuesdays. "Creating a Free Email Account" class is at 4:00 p.m. Monday, October 22, 2018.
West Chicago Community High School Fall Band Show case is at 7:00 p.m. Monday, October 22, 2018, in Bishop Gym, 326 Joliet Street, Entrance C. The band plays the music used in the marching season, both on the field and in the stands. Other selections include classic rock, 1980s rock and modern hits. Classic rock standard songs are "Gimme Some Lovin,'" "Knock On Wood" and "Disco Inferno."1980s rock selections are "Livin' On A Prayer," "Love Shack," "Africa" and "The Safety Dance." Modern sit selections include, "Ready For It," "All I Do is Win," "Thunder" and "Animal."
"How To Spot Fake News" is the program at 7:00 p.m. Wednesday, October 24, 2018, in the main meeting room at the West Chicago Public Library, 118 West Washington Street. With all the information everywhere, it sometimes is difficult to determine what is the truth and what is fiction. Looking at websites and print publications to examine how the news or "news" is presented, attendees learn how to check facts and receive a more well-rounded picture of current issues. To make a reservation, call the adult services department at (630) 231-1552, extension 4.
West Chicago Public Library District offers a two-hour "Introduction to GIMP" class at 1:00 p.m. Thursday, October 25, 2018, in the small conference room, 118 West Washington Street. The GNU Image Manipulation Program is a free Photoshop-like graphic design program. Attendees learn how to create logos and manipulate photos. Participants must have basic computer skills. To register, call the adult services department at (630) 231-1552, extension 4.
West Chicago Public Library District offers Online Genealogy at 6:30 p.m. Thursday, October 25, 2018, in the small conference room, 118 West Washington Street. Participants learn how to do online genealogy with an emphasis using Ancestor. com and other library resources. Class size is limit to none persons. To make a reservation, call adult services department at (630) 231-1552, extension 4.
West Chicago Garden Club meeting is Thursday, October 25, 2018, at St. Andrew Lutheran Church, 155 North Prince Crossing Road. Social time is at 6:45 p.m., short business meeting at 7:00 p.m., followed by the program at 7:15 p.m. Club vice president Keith Letsche gives the presentation, "Glimpses of English Gardens." Last year he went on an Architectural Tour of England and took more than 70 photographs of English buildings and gardens.
Veterans of Foreign Wars Post 6791 holds its popular Raffle Blast Saturday, October 27, 2018, at the post, 431 North Neltnor Boulevard. The charge is $50 per person and includes lunch prepared by the Post Auxiliary. Pre-registration is required. To register or for more information, call the post at (630) 231-9823.
It is time for some Halloween Fun Saturday, October 27, 2018, in downtown West Chicago. The Halloween Parade starts in the parking lot behind the West Chicago Public Library District building, off of Turner Court. 118 West Washington Street. Registration is at 11:30 a.m., judging at noon and award presentation follows the parade. Creativity, originality and overall impression are the basis for costume judging. Age categories are infant to five, six to 10, 11 to 15, and 16 and up. The parade steps off at 12:15 p.m. from Turner Court to West Washington Street, to Main Street to the Fox Community Center, 306 Main Street. All participants receive a free trick or treat bag.
The annual downtown business "Trick or Treat" event is from 1:00 to 3:00 p.m. The route begins on Main Street from Route 59 to West Chicago Fire Protection District on Fremont Street, Galena Street and West Washington Street. Participating businesses have a jack-o-lantern poster in their windows.
The West Chicago Public Library District hosts "Trunk or Treat" from 1:00 to 3:00 p.m. in the library parking lot, 118 West Washington Street. Businesses and organizations decorate the trunks of cars and pass out pre-wrapped candy or toys. Inside the library, light refreshments are served and some fun Halloween activities take place.
To continue the Halloween Fun, First United Methodist Church of West Chicago, 643 West Washington Street, hosts a Halloween Fun Fair from 3:40 to 5:30 p.m. Fun activities include games aHaunted hall and food. The cost for the meal of a sloppy joe, chips, brownie and drink is $5. (www.merleburl.com)
Blue Ridge Strangers, a rockabilly, country band, perform a free concert from 5:00 to 8:00 p.m. Saturday, October 27, 2018, at Gallery 200, 103 West Washington Street. In addition to original songs, they play the music of Hank Williams, Johnny Cash, The Clash, Ricky Nelson and more. Mitch, a member of the band, is part of First Star Art, artists at Gallery 200.
West Chicago Lions Club holds a Pancakes and Pumpkins Breakfast from 8:00 a.m. to noon Sunday, October 28, 2018, in the Commons at West Chicago Community High School, 326 Joliet Street, entrance H. The breakfast menu is pancakes, sausage, juice, milk and coffee. The charge is  $6 for adults, $5 for senior citizens and $4 for children age 12 and under. Activities include some surprises, 60/40 raffle, games for children and a costume contest, which is at 10:30 a.m. Parade categories are children under age five, grade school children, teens and family or group.
Trick or treat hours are from 3:00 to 7:00 p.m. Wednesday, October 31, 2018.
Student clubs at West Chicago Community High School are hosting WE-Go Spooky from 4:30 to 6:00 p.m. Tuesday, October 30, 2018, in the Commons, 326 Joliet Street, Entrance H. It is geared for children in kindergarten through fifth-grade  Activities include face painting, trick-or-treating, freeze dancing, cookie decorating and a photo booth.  Wearing of costumes is encouraged.
During the Senior Leaf Raking project of the City, various youth groups, organizations and individuals volunteer to rake the yards of senior citizens. The event takes place Saturday, November 3, 2018. Last year, the volunteers raked the yards of 30 senior citizens. Volunteers meet at 7:00 a.m. at Fox Community Center, 306 Main Street, and return at 11:00 a.m. for pizza. Individuals or groups wanting to volunteer and senior citizens wanting to sign up to have their yards raked can call Police Officer Michael Rosenwinkel at (630) 293-2751 or email mrosenwinkel@westchicago.org.
West Chicago Community High School offers a Wildcat Preschool program for local children aged two and a half to five. Each fall a three-week program is held Tuesdays through Thursdays with children being taught by students enrolled in Child Development 1 courses. Starting Tuesday, November 27, and ending Thursday, December 3, 2018, morning classes are from 8:55 to 10:35 a.m. and afternoon classes are from 12:20 to 2:00 p.m. The cost is $75. For more information or to enroll, visit www.d94.org/preschool.
Community High School District 94 offers Lifetime Gold Cards to senior citizens, entitling free admission to many of the district-sponsored events at West Chicago Community High School. Fundraising events such as the Variety Show, and benefit plays for the Drama program are excluded. To qualify, persons must be at least 55 years of age and reside within the boundaries of the high school district. Proof of age and residency are required. Persons may apply in person at the District Administrative Center, 157 West Washington Street. Office hours are 7:30 a.m. to 3:30 p.m. Monday through Friday. To mail in the application, send to the administrative center along with copy of identification.
Sincere sympathy is extended to the family of Gary Dye, who recently passed away.
At the Winfield Township Recycling Extravaganza Saturday, September 29, 2018, 402 vehicles drove into the site to drop off varied items. The exact poundage of televisions and computer monitors will not be available until next month, $2,200 was collected.  E-paint Recycling Service collected 600 gallons of latex and oil paint. The poundage of scrap metal also will not be available until next month. There were two truckloads of shredded paper, totaling 6,825 pounds. The collection six boxes of books, five boxes of school supplies, two boxes of holiday lights, five musical instruments, thirty ink cartridges and forty keys were donated to SCARCE for recycling. The ten bikes were donated to Working Bikes, an organization which "gives donated bicycles new life by redistributing them as tools of empowerment in local and global communities." The 496 pairs of glasses were donated to the West Chicago Lions Club. There were 16 propane tanks and 13 propane tanks, totaling 40 pounds and 16 pounds respectively Other items collected were 49 flags, 222 cell telephones, 13 fire extinguishers and 4 industrial batteries.
CBD American Shaman, 110 South Neltnor Boulevard, recently opened its doors.
The City issued an update regarding the Municipal Aggregation Program. The current ComEd rate was recently reduced to 7.29 cents. The City's aggregation program rate is 7.64 cents. Residents can return to the lower ComEd rate at any time with no early termination fee. To do so, call Constellation Energy at (844) 252-3656 and have your ComEd account number available.
The varsity football team of West Chicago Community High School won its first game Friday, October 12, 2018, with the score of WCCHS-20, Streamwood High School-6. Wheaton Academy also won its game against Riverside-Brookfield High School with the score of 24-3.
The U.S. Department of Education named Evergreen Elementary a 2018 National Blue Ribbon School for being a high performing school. It was one of the 24 elementary, middle and high schools  in Illinois and 349 in the nation selected. Dr. Philip Ehrhardt, Benjamin School District 25 Superintendent, said, "The National Blue Ribbon School award affirms the hard work of students, educators, families, and communities in creating safe and welcoming schools where students master challenging content. At Evergreen we are so very lucky to have a winning combination to help our students achieve. This award is a true testament to the commitment that is practiced by the students, staff, parents and community members. The award belongs to all of us. We are partners working together to support our students so they can reach their potential day after day."
My email address is merleburl@earthlink.net.