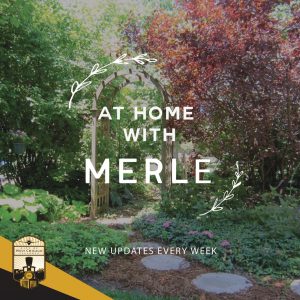 The Leonard Richardt Veterans of Foreign Wars Post 6791 celebrates it 75th anniversary April 26, 2021.The post received the National Diamond Jubilee Award from National VFW Commander Hal Roesch. The award recognizes dedication, determination, hard work and a lot of patriotism. It recognizes 75 years of serving the needs of the local veterans and their families, 75 years of service to the local community, and 75 years of contributing to the strength, power and influence of the national VFW organization. Post 6791 hopes to honor the celebration in July or August.
The post was named Leon Richardt to memorialize Leon Richardt, who was the first serviceman from West Chicago to be killed in World War II. Robert Gustafson and Malcom Seeley signed up 88 men returning from WWII. The members met first in the Kindergarten Building that sat in back of the old North Side School on Fremont Street. Gustafson was the first Commander. Other officers elected were Ken Richardt, Senior Vice Commander; Clarence Hughes, Junior Vice; Commander  Ed Heiser, Quartermaster; and John P. Dieter, Adjutant. Carl Ries, Department of Illinois Senior Vice Commander, installed the new officer in the gymnasium of Lincoln School. Hundreds attended the ceremony.
The meeting location changed to Odd Fellows Hall, which was on the floor above Lyons 5 & 10 Store on Main Street. A pot belly stove provided heat and members brought in wood and coal to each meeting. Upon deciding the Post needed its own clubhouse, members purchased the land on Route 59 from Joe Jessup, who used the land to raise popcorn along with his factory and corn cribs. Members helping with the construction included Mike Brennan, Herb Mertes, Chuck Schramer, Tuffy Dierschow George Wolff, Ed Nagel, Mayor George Wolsfeld, Harry Glass bagel, Frank Schramer and Ray Roberts. The Post opened the doors to its new clubhouse in April 1950. The combined dedication of the Post and flagpole took place April 1951. A mortgage burning ceremony was held September 21, 1952. Thursday, April 26, 1962, the post building was destroyed by fire. Dick Abell saved the Post Colors, Post charter and pictures. The new building was completed in 1963.
In 1946 the members decided to hold a homecoming with a parade, carnival, air show and fireworks. Ken Richardt chaired the successful event. To date, it was the largest parade in West Chicago. In 1950 the VFW National Convention was held in Chicago; Post 6791 members participated with its colors and some riding in a 1916 pierce Arrow.
            In 1972 three members of the West Chicago varsity football team were singled out for honors at a banquet given by the VFW. A memorial trophy was awarded to be known as the Randall Jacob Memorial given in memory of Randy Jacob who was killed in August of 1967 in Viet Nam.The three seniors selected for this honor were Ken Fry, Mike Giuliano and Scott Dierking. The Randy Jacob trophy is on permanent display at the West Chicago Community High School and the award is given on a yearly basis.  Also in 1972 an addition was added to the south side of the building. An $80,000 loan was obtained from the West Chicago State Bank at that time. The Post Auxiliary loaned the Post $2,000 to get Bingo started and the money obtained from Bingo was used to pay off the mortgage. The mortgage was burned on March 21, 1987.
            The Patton M 47 tank which stands before the Post Home was dedicated on June 10, 1989. At later dates, the airplane representing the Air Force and the anchor representing the Navy were installed. If the walls of the building could talk, many memories and stories would be forthcoming, some sad and some funny. Much of the information is from "VFW Post 6791 Beginnings: A Brief History of Our Post," which was printed and distributed for the Post's 50th anniversary. (The West Chicago City Museum sent me copies of the pages from the book). (www.merleburl.com)
AROUND AND ABOUT
"Our Wild Neighbors" is the West Chicago Public Library program at 7:00 p.m. Thursday, April 22, 2021, via Zoom. Laura Winnie for the DuPage County Animal Services gives a presentation on how people can share space with wildlife. To make a reservation, visit wcpld.info, under event calendar. (www.merleburl.com)
The West Chicago Garden Club meeting is at 6:30 p.m. (note the time change) Thursday, April 22, 2021, via Zoom. Nancy Heath from the University of Illinois Extension presents "Designing a Flower Bed with Seasonal Interests." She demonstrates the design process step by step. Heath is a DuPage Master Gardener, Master Naturalist and Morton Arboretum Plant Clinic volunteer. (www.merleburl.com)
Maggie Capettini, former education director at West Chicago City Museum, gives a Virtual demonstration of plein air panting and history of plein air painting. The Warrenville Historical Museum and Art Gallery program is at 7:00 p.m. Thursday, April 22, 2021. After the presentation, there is a question and answer period. To register, visit www.facebook.com/warrenvillehistorical/?rf=1081323441974378 or https://www.eventbrite.com/e/plein-air-demonstration-presentation-tickets-148212267883?aff=erelpanelorg.
GardenWorks Project hosts an in-person volunteer opportunity Sunday, April 25, 2021, in West Chicago. Small groups work in community gardens by prepping beds, spreading some cover crop and reconnecting with one another. To join, visit www.gardenworksproject.org.
The West Chicago Public Library program, "Invite Nature to Your Yard," is at 7:00 p.m. Wednesday, April 28, 2021, via Zoom. Jim Kleinwachter from the Conservation Foundation discusses a variety of techniques for transforming yards, including the use of rain barrels, rain gardens, and the selection and use of native plants to solve yard problems. The improvements can help reduce water run-off, increase wildlife habitat and improve the soil. The benefits of improving the environment include reducing water use, creating more areas for birds and butterflies, reducing chemical use, less lawn mowing and controlling invasive species. To make a reservation, visit wcpld.info, under event calendar… (www.merleburl.xom)
The West Chicago Gettin' Crafty program is "Wired Rings." The two-hour program is at 6:00 p.m. Thursday, April 29, 2021, via Zoom. Wired Lotus demonstrates how to make a beautiful ring, using pure copper metal wire to create a ring shank and then swirled for a focal point of interest. The wires are coiled to lock-in the focal swirl and the ring shank. The class is limited to 25 patrons. Upon registration persons receive an email telling when to pick up the kit containing all the materials needed for the ring and the link to the Zoom meeting. To register, visit wcpld.info, under event calendar.
Through its scholarship program, West Chicago Lions Club offers two $1,500 scholarships to a graduating senior for post high school education in the area of human services including teaching, social work, doctors, nurses, physician assistants, and mental health clinicians. The scholarships will be awarded to the institution of higher education to assist with the cost of tuition, books and materials.
Graduating seniors who attend West Chicago Community High School or any other West Chicago resident defined as one who resides within the Community High School District 94 boundaries, regardless of school attended, are eligible to submit an application. Judging is based on high school grade point average, participation in community and school activities, intent to enroll in a post-high school education leading to employment in the human service areas that include teaching, nursing, other health careers such as counseling and social services, an essay describing one's accomplishments and service, as well as why one have chosen the intended field, and strength of character as evidenced by two letters of recommendation.
Application forms are available in the counseling offices of  each of the high schools. A completed application with the essay, a list of school and community activities, two letters of recommendation and an official copy of the applicant's transcript should be mailed  to West Chicago Lions Club, 1879 North Neltnor Boulevard, Suite 254, West Chicago, IL 60185, and be postmarked by May 1, 2021. Incomplete applications will not be considered. The West Chicago Lions Club Scholarship Committee will notify applicants of their decision by mail.
The 42nd Annual 80 & Over Party, hosted by the West Chicago Park District, is at 2:00 p.m. Sunday, May 2, 2021, at the ARC Center, 201 West National Street. In addition to the camaraderie of the event, desserts and beverages are served. Families and friends of the honored guests are welcome to attend the event. There is no charge, but pre-registration is required by Monday, April 26, and may be made by calling (630) 231-9474 of visit we-goparks.org. It was cancelled in 2020 due to COVID-19 pandemic. (www.merleburl.com)
West Chicago's 17th annual Citywide Collection takes place on regularly scheduled garbage pickup days beginning Monday, May 3, and ending Friday, May 7, 2021. Using eight "refuse" stickers, residents can dispose of an unlimited amount of acceptable items. These include barbecue grills, bicycles, furniture, box springs and mattresses and household fixtures excluding electronics. Carpeting and household construction materials both have certain requirements. Some unacceptable items are hazardous waste, tires, automobile parts, fluids and batteries, oil-based paint pesticides, propane tanks and large household appliances. Helpful hint – attach your eight stickers to your garbage container, as your junk may be someone else's treasure. For a list of acceptable items or for more information, visit the City's website www.westchicago.org, under Residents/Services/Citywide Collection or call (630) 293-2255.
            The West Chicago Public Library program, "When the Music Died; the Beatles Breakup," is at 6:00 p.m. Thursday, May 6, 2021, via Zoom. In February1964 the Beatles exploded in America, but by May 1970 they were done. Using performance and interview clips, librarian Austin Hall explores the reasons it all fell apart and what, if anything, could have been done to keep the band intact. To make a reservation visit wcpld.info, under calendar.
Gardenworks Project holds its annual Seedlings Sale. Since Blooming Fest was cancelled this year, all orders must be placed online for pickup from 9:00 a.m. to 3:00 p.m. Saturday, May 15, 2021, at the Resource Center, 103 West Washington Street. The seedlings are from Possibility Place Nursery, which specializes in cultivating and selling plant species indigenous to Northern Illinois. To order plants, visit https://www.gardenworksproject.org/shoutm_campaign=march_2021&utm_medium=email&utm_source=gardenworksproject. The deadline for ordering is Monday, May 10.
Gardenworks Project celebrates its Tenth Anniversary this year. In this time period, the organization has built more than 500 raised garden beds, planted thousands of seedlings and helped establish more than 17 community gardens.
Although Blooming Fest 2021 was cancelled, the City of West Chicago offers some garden related classes and activities for West Chicago residents Saturday, May 15, at the ARC Center, 201 West National Street. Of the three classes offered, the only one available now is Butterfly and Bird Gardening 101; the other two are filled. The registration form can be found on https://westchicago.org/news/34829/. All participants receive flower packet seeds donated by Ball Horticultural Company. Presenting Butterfly & Bird Gardening 101 is Jim Kleinwacter of The Conservation Foundation. He gives plant recommendations and advice, plus coming to do a yard assessment of one's site, if needed. Participants receive a native landscaping guide, a butterfly guide and a milkweed plant for monarch butterflies.(www.merleburl.com)
The Mexican Cultural Center DuPage is accepting applications for its Annual Miss Mexican Heritage Program. The winner is announced at the pageant held in September. The queen receives a $1,000 scholarship and first and second runners up receive $500 and $250 scholarship respectively. Requirements for entrants include residency in DuPage County, bilingual in English and Spanish, female between the ages of 17 and 22 enrolled in school, good academic standing and having one parent of Mexican ethnicity.   The deadline is Saturday, May 29, 2021. For an application, visit https://www.facebook.com/MexicanCulturalCenterDuPage/. For further information email missmexicanheritage@gmail.com. The MMH program runs from June through September. During this time participants are required to attend workshops that include professional development, modeling/dancing class, volunteering and social events. Winners continue for a consecutive year.
There is a vacancy  on the West Chicago Public Library District Board of Trustees. The term shall be filled until the next regular library election, April 2023. Persons interested  need to submit a letter of interest by May 7, 2021. It can be mailed to Nancy Conradt, President, Board of Library Trustees, West Chicago Public Library District, 118 W. Washington Street, West Chicago, IL 60185 or email libraryboard@wcpld.info. For further information call the Library Director Benjamin R. Weseloh at (630) 231-1552, Extension 112.
Support our local businesses.
The DuPage County Health Department developed a dashboard to provide information on the total number of people, in DuPage County, who have tested positive for COVID-19. In addition, the dashboard includes a map which shows the distribution of reported cases by municipality and is updated at 4:00 p.m. daily. DuPage County's "COVID-19 Dashboard" is a one-stop-shop for all the information it offers including a town-by-town breakdown of cases. As of Saturday, April 10, 2021, there were 4,3367 cases and 50 deaths; this is the number from the beginning of track recording. It is important to remember to follow the social distancing order, wear masks and wash hands.
A COVID-19 testing site is open from 8:30 a.m. to 12:30 p.m. Tuesdays and Thursdays in a VNA Health Care Mobile at St. Andrew Lutheran Church, 155 North Prince Crossing Road. There is no charge. Appointments are required and may be made at (630) 892-4355 or (847) 717-6455.
To keep residents aware of community COVID-19 updates, the City has posted West Chicago's COVID-19 COMMUNICATIONS CENTER on its website, www.westchicago.org. It is located on the upper left-hand side in red. Clicking on this, residents can see the latest information.
Sincere sympathy is expressed to the family of Charles William Waring, who at the age of 78 passed away sunday, April 11, 2021.
Deepest sympathy is expressed to the family of Mary Ann Fuja, who at the age of 75 passed away Friday, April 16, 2021.
Sincere sympathy is extended to the family of Martha Schuppe Tipper, who at the age of 99 passed away Tuesday, April 6, 2021.
Joe Buchholz of Buck's Services and Dave Sabathne of Western DuPage Chamber of Commerce recently delivered 1,000 masks to Instituto del Progresso Latino located in Chicago's Back of the Yards area and Pilson Little Village neighborhoods. Dr. Elias Alonzo, Ian Sharping and Karina Ayala-Bermejo invited them to support their mission. (www.merleburl.com)
Jennifer Gisburne and Matthew Mordini are the new Deans of Students at Leman Middle School. Gisburne has worked with children and young adults for 22 years. Her experience includes supervising a DCFS Shelter, Special Recreation Programming, Juvenile Detention and both Therapeutic and Public Education Settings. She is a graduate of Roosevelt University with a Bachelor of Arts in Psychology and Dominican University with a Masters in Social Work focusing on Criminal Justice and Schools. She also received a Masters in Educational Administration from Northern Illinois University.
For the past eight years Mordini was an employee in the Clark County School District in Las Vegas, Nevada. He started his teaching career as an English teacher in middle school. He taught sixth and seventh grade English, Writing Leadership Development and AVID. Mordini served in many leadership positions including Positive Behavior Interventions & Supports Internal Coach and a member f the Principal's Leadership Team. In 2019, he was promoted to a Learning Strategic Coach. In 2015, Mordini completed his Masters in Elementary Curriculum and Instruction from the University of Nevada. Then in 2019 he received his Masters School Administration. (www.merleburl.com)
Cantigny Park, 1S151 Winfield Road in Wheaton, is participating in the EnChrome Accessibility program, offered by EnChrome, creators of patented eyesware for color blindness. Guests may now borrow EnChroma glasses at the information kiosk inside the Cantigny Park Visitors Center on a first-come, first-served basis. There is no charge to borrow the glasses, but a $75 deposit is required. The special glasses enable the colorblind to experience an expanded range of colors as well as enhanced vibrancy, clarity, and differentiation. Various styles of glasses are available for children and adults and for use with or without prescription eyeglasses. Cantigny is the first public attraction in the Chicago suburbs to acquire EnChroma glasses for its guests.
To raise funds for healthy lungs and clean air, West Chicago Fire Protection District firefighter Scott Hamlin is a participant in the American Lung Association's Fight For Air Climb. The funds raised help provide patient education, support research and advocacy efforts that will improve the lives of everyone living with lung disease including COPD, lung cancer and asthma. Persons con make donations for Hamlin at https://www.facebook.com/donate/748387765869209/10209010325332412/ Scott os the son of West Chicago residents Mike and Roxanne Hamlin. (www.merleburl.com)
The Special Education Team at West Chicago Community High School were nominated for the Illinois State Board of Education's 2022 Those Who  Excel Award. This is for the WEGoTees project. Special Education Director Leslie Springer and Human Resources Director Cheryl Moore surprised the team with balloons and cake along with a certificate to put on the wall of their classroom. The nominated team includes Katie Sullivan, Teacher; Jen Walker, Teacher; Lucia Carlos, Personal Care Assistant; Laurie Majchrowski, Personal Care Assistant/Job Coach; and Isaac Spear, Personal Care Assistant/Job Coach. Special Education Transition and Developmental Learning Program students recently launched a t-shirt business, WeGo Tees, making t-shirts for WCCHS sports and activities. (www.merleburl.com)
Margaret Bucholz, member of Gallery 200, won Best in Show for the Addison Art Guild's Spring 2021 Virtual Exhibit in the Addison Center for the Arts. The ongoing exhibit features 31 works of diverse media by 13 AAG artists. Each artist submitted one to three pieces for display and was eligible for one award each from the judge. Her entry, "Mom Doing Sudoku in Barcelona," is an intimate 12 inch by 9 inch colored-pencil portrait on black paper. This year's judge was Chris Hughes who sits on the boards of both Naperville and DuPage Art Leagues. Hughes was a Fine Arts major at Utah State University before studying business at Boston University. He has won many awards for his work. Bucholz has won numerous awards for her art work and many of her watercolor, acrylic, and colored-pencil paintings hang in private collections. To view the exhibit, visit addisoncenterforthearts.org, (www.merleburl.com)
The Veterans of Foreign Wars Post 6791 Auxiliary donated $250 to Friends for Therapeutic Equine Activities. Auxiliary member Sigrid Walsh made 10 hand-knitted lap robes fo donate to blind veterans.
At the Friday, April 15, 2021, football games, West Chicago Community High School lost to Elgin High School with a score 21-20 and Wheaton Academy beat Riverside Brookfield High school with a score of 30-20.
Ward 1 Alderman Lori Chassee was voted District Governor Elect of District 1-J Lions. (www.merleburl.com)
Fifteen West Chicago Community High Schools students recently received Promoting Awareness of Wildcat Success awards, which recognizes them for their successes and contributions to the school. The students are Jannet Arshad, Daisy Barrera, Hugo Castro, Lila Espino, Alex Garcia, Michelle Gonzalez, Christopher Gountanis, Lillian Hansen, Jorge Hernandez, Tutu Kodi Kuku, Katie McGlynn, Dharani Patel, Sarai Rubio, Emilee Salinas and Sofia Tamayo. Administrators and/or teachers delivered certificates to students along with a small gift. The certificate included the name of the staff member who nominated them and why they were nominated for this special award.
Faculty has an opportunity each month to recognize a student within their classes who has demonstrated significant academic improvement, made a unique or difficult contribution to a class, the school or the community, overcame a significant challenge, dealt maturely with a hardship, improved the positive climate of the classroom or the school and provided support for a peer. Maximum of two students may be selected from each division each month. (www.merleburl.com)
My email address is merleburl@earthlink.net.