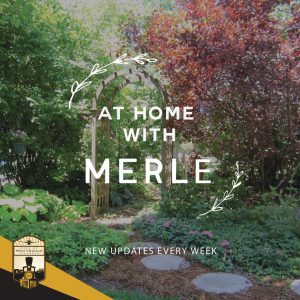 National Take Back Drug Day is Saturday, April 27, 2019. Although West Chicago does not participate per se, there is a self-contained secure unit, an Unused Medicine Drop-off box, available from 7:00 a.m. to 5:00 p.m. Monday through Friday in the West Chicago Police Department lobby, 325 Spencer Street. Installed in 2011, the box provides residents with an easy, secure and safe way to dispose of unwanted or expired prescription drugs. This service is provided to assist in keeping medications out of both the water supply and the hands of individuals who might otherwise abuse prescription drugs. The medications are not reused. Collected medications are picked up by a licensed contractor.
To protect your personal information, remove labels containing personal information or black it out with a permanent black marker. Acceptable items are prescription medicine and over-the-counter medication and to remain in original containers are medication ointments, medicated shampoo and liquids containing medication. Items not accepted are sharps/needles, bio hazardous materials, including wound dressings, radioactive medications, other household waste, plastic bags containing liquids and DEA control substances.
The Annual Police Report states, "In 2018, a total of 306 pounds of drugs were dropped off, which was an 82 pound increase over 2017. Since the inception of the program, the Department has collected 1,911 pounds of unwanted or expired prescription drugs."
AROUND AND ABOUT
During Quilt Week of the American Quilt Society from Wednesday, April 24 through Saturday April 27, 2019, in Paducah, Kentucky, West Chicago resident Kathy Steere is a participant in the exhibit collaboration project "Le Jardin," in the Schroeder Expo Center.
The West Chicago Garden Club meeting is Thursday, April 25, 2019, at St. Andrew Lutheran Church, 155 North Prince Crossing Road. Social time is at 6:45 p.m., short business meeting at 7:00 p.m. followed by the program at 7:15 p.m. Ed Max discusses ephemerals, plants marked by short life cycles. Examples of spring ephemerals include Trillium, Asian Bleeding Hearts and Virginia Bluebells. I had the bluebells in my yard and it was such a cheerful sight to see the sea of blue in the gardens. Best of all, no upkeep was necessary.
Max has more than 30 years of experience as a landscaper, owning Max's Green Place in West Chicago for about 23 years. He received certification in the Naturalist program at Morton Arboretum and acts as a docent on nature excursions for a variety of groups, including people with special needs. Max is passionate about native floral and fauna, and utilizes native species in his design work, as well volunteering in natural areas on habitat restorations. He also leads hikes with Sierra club, and is active with the Illinois Native Plant Society. (www.merleburl.com)
To celebrate Arbor Day, the West Chicago Garden Club is donating three pecan hickory trees to be planted in Reed-Keppler Park. The tree planting ceremony is at 5:00 p.m. Friday, April 26, 2019.
Garden club member Billie Childress worked with Michael Gasparini, Superintendent of Parks of the West Chicago Park District, to find the ideal trees for this event. The park district recently coordinated a tree inventory project of Reed-Keppler Park. Following some research, Childress and Gasparini agreed on the planting the hickory pecan trees. There currently is one of its kind at the park out of more than 1,000 trees in managed areas.
The community has devotedly worked on replacing and improving trees in Reed-Keppler Park after a devastating storm in 2012 wiped out close to 200 trees. Since then, a variety of programs have promoted tree plantings in the community. Members of the community can take part in honoring a loved one with the memorial tree program that is offered by the park district. (www.merleburl.com)
West Chicago Community High School Senior Prom is Friday, April 26, 2019, at the Museum of Science & Industry in Chicago. The theme is "Midnight Express." Six-hundred students have purchased tickets. This is more than usual. Student Activities Director Marc Wolfe said, "It is not significantly higher, but above what we have been selling."
Wolfcrossing Band performs at 8:00 p.m. Friday, April 26. 2019, at Cairo Ale House, 2009 Franciscan Way. Former West Chicago resident Pete George plays the bass guitar and is a vocalist with the band.
Coffee with the Mayor is from 9:00 to 11:00 a.m. Saturday, April 27, 2019, at City Hall, 475 Main Street.
A Ceramics Bird class, divided into two two-hour sessions, takes place at Gallery 200, 103 West Washington Street. The first session is at 2:00 p.m. Saturday, April 27, where students create a small bird from red clay and add their own details and textures. The second session is at 2:00 p.m. Saturday, May 11, and students glaze the fired piece to add color. The class is geared for adults. The charge is $25 and includes all materials. To register for the class, visit http://peoplemadevisible.com/gallery-2…/ceramic-birds-class/.
St. Andrew Lutheran Church 155 North Prince Crossing Road, celebrates Children's Day, Día del Niño, from 11:30 a.m. to 3:00 p.m. Sunday, April 28, 2019. The fun time includes clowns, games and food.
Wayne/Winfield Area Youth/Family Services offers hour-long computer classes for senior citizens at Wayne Township, 27W031 North Avenue. Not only do seniors learn basic skills, but also have the opportunity to socialize. The fee is $2. Reservations are required and may be made by calling (630) 231-7166. Beginner classes are at 3:00 p.m. Fridays. "Using Calendars on Smart Phones" class is at 4:00 p.m. Monday, April 29, 2019.
West Chicago Police Department holds an informational Neighborhood Watch meeting at 7:00 p.m. Tuesday, April 30, 2019, at the West Chicago Firefighters Training Academy, 320 Kress Road. Topics under discussion are the explanation of program, joining a group or forming a group. Neighborhood Watch is about neighbors helping neighbors, extra eyes and ears for reporting crime and suspicious activity. It is a proven and effective way to reduce crime. (www.merleburl.com)
West Chicago Police Department offers free Active Shooter/Workplace Training workshops to businesses, churches and organizations. Providing the training are police officers Mike Rosenwinkel and Waylon Potts, who also is a former SWAT officer. The Police Department is holding a two-hour Active Shooter Response Training presentation for the public at 7:00 p.m. Tuesday, April 30, 2019, at St. Andrew Lutheran Church, 155 North Prince Crossing Road. The goal is to provide information for persons finding themselves in an active shooter event. Rosenwinkel said, " We also talk about how to recognize signs of potential violence around you, and what to expect after an active shooter incident takes place. This training and information provided have become the preferred response, versus the traditional 'lockdown' approach."
Coffee With a Cop is from 8:00 to 10:00 a.m. Wednesday, May 1, 2019, at McDonald's, 305 South Neltnor Boulevard.
Garden Works Project needs volunteers for Client Bag Preparation from 9:00 to 11:00 a.m. Wednesday, May 1, 2019, at the West Suburban Resource Center in Gallery 200, 103 West Washington Street. The need is to prepare more than 80 bags with garden tools and seeds for clients. Volunteers also can help with the organization of the resource center to get ready for the seedlings to arrive. If interested, respond on the website www.gardenworksproject.org. For further information email Robin Augustine at robin@gardenworksproject.org.
WeGo Drama at West Chicago Community High School presents its Spring Musical, "Mama Mia!" Performances are at 7:00 p.m. Thursday, Friday and Saturday, May 2, 3, and 4, 2019, in Weyrauch auditorium, 326 Joliet Street. Seating is reserved. The ticket price is $8, $5 for students. Tickets are available at www.wegotheatre.com and at the door.
This touching and funny show tells the story of a mother and daughter on the eve of a wedding. Old family history and true love is discovered through the songs of the pop group ABBA. Two of the hit songs included are "Dancing Queen" and "Take A Chance on Me."
In the company of performers and crew for the show Jacklyn Camp, Abby Carr, Philip Calabrese, Maggie Hancock, Emily Heath, Sarah Lightheiser, Jack O'Donoghue, Kevin Weier, Kathryn Wenberg, Nora Zamora, Gerardo Avila, Eduardo Bahena-Avila, Grecia Bahena, Anais Bazant, Nathan Bradley, Emily Carroso, Ryan Castiglia, Keyara Cervantes and Christina Champagne.
Others are Anna DeJong, Lucia DePaz, Delaney Flynn, Javier Garcia, Emma Hart, Josie Kotke, Noemi Lara, Daniela Luna, Eli Manspeaker, Garett Martin, Audrey Miller, Grace Miller, Sarah Miller, Evy McLean, Jose "Rudy" Muñoz, Flora Nei, Maura Nika and Gavin O'Keefe.
Also included are Felipe Perezchica, Alec Renwick, Delaney Ringe, Sarah Solver, Hannah Thompson, Joe Valliquette, Olivia Wesling, Leah Wheatley, Garrett Bennema, Justin Blackburn, David Brown, Hannah Brown, Mikail Herrera, Sarah Hurley, Megan Kordik, Elizabeth Ryan, Neve Ryan, and Jazmin Wilkins.
Mark Begovich is the director. Scenic Design and Technical Direction is by Chris Jensen. Music Direction is by Brandon Fantozzi with James Wallace. Choreography is by Nancy Bocek. Costumes are designed by KClare McKellaston. Hair and make-up is by Jamie Elza.
"Mama Mia!" features music and lyrics by Benny Anderson, Björn Ulvaeus, and some songs with Stig Anderson. The book is by Catherine Johnson and was originally conceived by Judy Craymer. It was originally produced in London by Judy Craymer, Richard East and Björn Ulvaeus for Littlestar in Association with universal. Additional material and arrangements are by Martin Koch. (www.merleburl.com)
Registration for the 2019 season of West Chicago Cheerleading Organization has started. This is for youth entering first through eighth grade. For further information visit http://www.leaguelineup.com/welcome.asp?url=wegoyouthcheer. The fee is $350. The early bird registration ends Wednesday, May 1, 2019, and increases by $50 to $400. In person registration is from 10:00 a.m. to noon Saturday, April 27, at West Chicago Community High School, 326 Joliet Street, Entrance C. Registration forms must be completed on line before coming to make payment. The teams of the organization usually do well in competitions, winning two state championships in 2018.
"Art in Full Bloom" is the exhibit at Gallery 200, 103 West Washington Street, for the month of May. It features the artwork of 11 artists. Using a variety of mediums, artists display the delights of Spring with flowers, butterflies, garden art, and more. The artists' reception is from 6:00 to 9:00 p.m. Friday, May 3, 2019. Refreshments are served. Participating artists are First Star Art, Laurie Parker, Judith Horsley, Marita Valdizan, Kathi Kuchler, Margaret Bucholz, Sue Tripp, Marge Hall, Britta Renwick, Heide Morris and Shari Hohl. (www.merleburl.com)
Artéculture, under the auspices of West Chicago Cultural Arts Commission, is at Kindred Coffee, 148 West Washington Street, from Friday, May 3, through Tuesday, June 4, 2019. The artists' reception is from 6:00 to 9:00 p.m. Friday, May 3. Artéculture features work of local artists and those in the Chicagoland area. The two-dimensional artwork features paintings, photographs, drawings, prints, mixed medias, computer art, stained glass and fiber. Also some sculpture and crafts is on display.
The DuPage Veterans Foundation hosts the Eighth Annual Honor Flight fundraiser to honor World War II and Korean War veterans and raise funds for one flight for WWII and Korean veterans to fly to Washington DC. It takes place from 11:00 a.m. to 3:00 p.m. Saturday, May 4, 2019, in the Calamos Hanger at DuPage Airport, 2700 International Drive. The program begins at noon with a catered lunch of barbecue and Italian food. The price is $30 in advance, $40 at the door and $15 for children under 12, $20 at door. All WWII and Korean War veterans, and active duty military are free. To order tickets, visit https://dupageveteransfoundation.org/shop/fundraiser-ticket/2019-fundraiser-event-tickets/
West Chicago Historical Society Kruse House Museum, 527 Main Street, opens for the 2019 summer tour season. Hours are from 11:00 a.m. to 3:00 p.m. Saturdays, beginning May 4 and ending September 28. Call Joan Conkright at (630) 231-2329 for more information.
West Chicago Elementary School District 33 hosts its Fifteenth Annual WeGo Run fundraiser. It begins at 8:00 a.m. Sunday, May 5, 2019, at Leman Middle School, 238 East Hazel Street. The race includes a 5K run/walk, a 10K run, a one-mile run for youth 8 to 14, and a 100-yard Dash for children age 8 and under. Start times are 8:00 a.m. for the 5K /10K, 9:45 a.m. for the 1 miler and 10:15 a.m. for the Kiddie Dash.
Registration fees for the 5K and 10K are $20; in the 10 K, $10 for students. $5 District 33 students; in the 5K $5 for district students; $5 and $1 for District 33 students for the one mile run; and no charge for the dash, but pre-registration is required. Proceeds benefit athletic programs at the district schools. The top overall female and male runners and the top three finishers in each age group receive medals and awards. Dash participants receive ribbons. Registration forms are available online at www.wegorun.org.
There also is food, entertainment, and multiple booths promoting local vendors and services relating to health and wellness. Food includes basic breakfast vittles such as fruit, water, milk, juice, breakfast burrito; sandwiches, plus popcorn and pretzels. Providing entertainment are Mariachi Los Rayos de Leman Middle School and the Ballet Folklorico of Leman Middle School. The disc jockey is DJ Jazzy Jeff, one of the tech people at LMS and has been the DJ the last few years. The face painters are the Glitters Girls, a group of girls at the school that promote well being among female students in the middle and elementary schools.
The 41st Annual 80 & Over Party, sponsored by the West Chicago Park District, is at 2:00 p.m. Sunday, May 5, 2019, at the ARC Center, 201 West National Street. In addition to the camaraderie of the event, desserts and beverages are served. Families and friends of the honored guests are welcome to attend the event. There is no charge, but pre-registration is required and may be made by calling (630) 231-9474.
West Chicago's 16th annual Citywide Collection takes place on regularly scheduled garbage pickup days beginning Monday, May 6, and ending Friday, May 10, 2019. Using eight "refuse" stickers, residents can dispose of an unlimited amount of acceptable items. These include barbecue grills, bicycles, furniture, box springs and mattresses and household fixtures excluding electronics. Carpeting and household construction materials both have certain requirements. Some unacceptable items are hazardous waste, tires, automobile parts, fluids and batteries, oil-based paint pesticides, propane tanks and large household appliances. Helpful hint-attach your eight stickers to your garbage container, as your junk may be someone else's treasure. For a list of acceptable items or for more information, visit the City's website www.westchicago.org, under Residents/Services/Citywide Collection or call (630) 293-2255.
The Summer Camp of Wayne/Winfield Area Youth/Family Services runs from Tuesday, May 28, through Friday, August 16, 2019. Hours are from 10:00 to 4:00 p.m. with extended hours from 7:30 a.m. to 6:00 p.m. for working parents. The camp is for youth in grade school and middle school, ages 6-13. Full camp cost is $70 a week, and an additional $40 for extended hours with sliding-scale scholarships available based on annual household income and family size. Both prices include breakfast and lunch. A professional staff of counselors will lead camp using research-based skill building activities in a group format. Camp programming includes nutrition, financial literacy, job skills and career exploration. Registration is now open, Call WAYS at (640) 231-3376 for more information or to register.
The Mexican Culture Center is accepting applications for its Sixth Annual Miss Mexican Heritage Program. The winner is announced at the pageant held in September. The queen receives a $1,000 scholarship and first and second runners up receive $500 and $250 scholarship respectively. Requirements for entrants include residency in DuPage County, bilingual in English and Spanish, female between the ages of 17 and 22 enrolled in school, good academic standing and having one parent of Mexican ethnicity. To apply online, visit www.mccdupage.org. For further information and deadlines, call MCC president Fernando Ramirez at (630) 666-2507 or email mccdupage@gmail.com.
The MMH program runs from June through September. During this time participants are required to attend workshops that include professional development, modeling/dancing class, volunteering and social events. Winners continue for a consecutive year. (www.merleburl.com)
Under the sponsorship of People Made Visible, a committee is working to publish a new cookbook, "One West Chicago: Near and Far," highlighting the diversity of the community through recipes from the people and organizations in the community. Persons who are a resident, a former resident, work in West Chicago, visited friends or family here, or belong to a West Chicago organization, sports club, other not-for profit organization or church can submit a recipe. The publication is scheduled for fall of 2019. Handwritten or typed recipes can be submitted until Sunday, June 30, to Attn: Sara Phalen, West Chicago City Museum, 132 Main Street, West Chicago, IL 60185; Recipes can be submitted electronically until Wednesday, July 31. For further information or to fill out a recipe form, visit the Facebook page, One West Chicago: Near and Far or email wegocookbook@gmail.com. Forms also are available at the City Museum; West Chicago Public Library, 118 West Washington Street; or City Hall, 475 Main Street.
The one-year pilot Ride DuPage Transportation Program, sponsored by Winfield Township, City of West Chicago and City of Warrenville in cooperation with Pace Suburban Bus Service, is now in operation. The service is available to seniors, age 65 and older, and person with disabilities age 16 and over with a RTA Rate Reduced Fare Card, who reside in the Winfield Township limits. Participants can travel to any location in DuPage County for a fee of $2 plus $1 for each mile traveled and be paid in cash; one companion can travel for free. Service is available 24 hours a day, seven days a week. To participate in the program, persons must be registered. Forms are available at Winfield Township, 132 Arbor Avenue, and City Hall, 475 Main Street. For further information, call the Township office at (630) 231-3591.
The Winfield Township Senior and/or Disabled Bus Service continues to be available from 8:15 a.m. to 4:45 p.m. Monday through Friday. The driver has lunch from 1:00 to 2:00 p.m. The charge is $4 round trip per rider and allows for three stops to locations within Winfield Township boundaries. The boundary exceptions are Wheaton Eye Clinic, Wheaton Medical Clinic, Aldi, Target and Kohl's on County Farm Road, and DuPage County Complex. Reservations must be made one day ahead of appointment time, by calling (630) 520-0054. The phone line opens at 8:00 a.m. Persons must be preregistered. Applications are available at Winfield Township office, 130 Arbor Avenue of online at www.winfieldtownship.com.
Sincere sympathy is extended to the family of Trinidad Huerta, who at the age of 89 passed away Thursday, April 11, 2019.
Deepest sympathy is expressed to the family of Millicent Faklis, who at the age of 89 passed away Tuesday, April 9, 2019.
Sincere sympathy is extended to the family of Ardith Wilson, who passed away Sunday, April 21, 2019.
At approximately 9:30 p.m. Wednesday, April 17, 2019, the West Chicago Fire Protection District received a call for a reported fire at 141 West Washington Street. On arrival firefighters found a 2-story residential home with a significant amount of fire throughout the home. The alarm was raised three times from a working fire response, to a box alarm, to a second alarm.
Initial reports were of 3 residents, two men and one woman, trapped in the home. Firefighters began rescue and suppression efforts immediately. Firefighters were evacuated from the home due to the amount of fire and structural stability of the home. Firefighters applied water from the outside and attempted to attempted to make entry to the home by ground ladders.
Firefighters found the woman had self-evacuated, the second victim, a 92-year old man, Richard Henning, was removed by firefighters from a second floor window, down a ground ladder and transported to Northwestern/Central DuPage Hospital and then transferred to Loyola University Medical Center. Sadly, he did not survive; he passed away Saturday, April 20. A third victim, a 53-year old man, Brian Bachman of Winfield, was found deceased in a rear bedroom.
Assisting at the fire were fire departments from surrounding communities such as Carol Stream, Wheaton, Winfield, Geneva, St. Charles, Warrenville, Bloomingdale, Roselle, Bartlett, Glenside and Addison, plus West Chicago Police Department,West Chicago ESDA and West Chicago CERT. Assistant Chief Tim Leidig explained, " DuPage County Fire Investigative Task Force, Illinois Office of the State Fire Marshal and DuPage County Coroner office were called to the scene to assist in the investigation due to the civilian fatality and the extensive damage to the residence. "
Per Facebook messages, the residents has 2 black and white Boston Collies. One was found right away; Missy, the smaller one, was found several days later. (www.merleburl.com)
Alexander Hey, a senior at West Chicago Community High School, is the Academic Achiever of the Month for March.
With a cumulative weighted Grade Point Average of 5.49, Hey holds one of the top 10 GPAs among senior students at the school. He received a Letter of Commendation from the National Merit Scholarship Corporation and was named an AP Scholar with Distinction. Hey is an Illinois State Scholar, a member of the Foreign Language Honor Society, and has been on High Honor Roll all four years.
A scholar athlete, Hey is the captain of the football team, and also plays basketball, lacrosse and runs track. He is the Vice President of Student Council, is on the LifeSmarts National qualifying team, and is a member of Horticulture Club and Science Club. He participated in the VFW's Voice of Democracy audio essay contest.
Upon graduation, Hey plans to major in Zoology or Wildlife Biology at Colorado State University, Hawaii Pacific University or University of Southern California. He wants to work in animal conservation or as an exotic animal veterinarian. (www.merleburl.com)
At the Monday, April 15, 2019 meeting, City Council approved an amendment to the Water Treatment Plant Planned Unit Development to allow the placement of a salt storage shed. The Water Treatment Plant PUD address is recorded as 1400 West Hawthorne Lane. The salt storage shed will have its own address, 1350 West Hawthorne Lane.
Also approved was a special use to establish an internet-based motor vehicle sales facility with a motor vehicle repair shop and care center at 1850 West Roosevelt Road. This previously was the location of Cliff's Auto body,
Council approved a special use permit for Rai Concrete for its business located at 1827 Blackhawk Drive. The permit allows an ancillary outdoor storage on an adjacent lot. This would make the two lots into one.
Also approved was a Plat of Consolidation of the two lots at 125 Wood Street. The owner, Patrick Edgerton, wants to develop a parking lot, gazebo and a small storage building. Currently, there is a small office building on one lot and parking for the building on the other lot.
Council approved the authorization for the purchase and delivery of unleaded and diesel fuel from April 2, 2019 through March 31, 2020 from Gas Depot using pricing obtained through the DuPage County Joint Purchasing Contract for an amount not to exceed $236,000. The Item Summary states the City's annual fuel usage is estimated to be approximately 76,000 gallons or approximately $171,000 The West Chicago Fire Protection District and School District use the fueling station and used approximately 23,000 gallons of fuel in 2019, approximately $64,000 estimated for 2019. The districts reimburse the City for each portion of the fuel they use.
Community High School District 94 Board of Education hosted a reception for 190 parents, community members and staff of the District, recognizing them for their volunteer efforts during the 2018-2019 school year. Volunteers assist with sporting events, operate concession stands, fundraise, flip pancakes, chaperone trips, arrange dine out nights, bake, judge contests, serve on the Educational Foundation, and perform myriad other tasks that provide opportunities for students at West Chicago Community High School. (www.merleburl.com)
The weather was perfect for the annual American Legion Post 300 Easter Egg Hunt Saturday, April 20, 2019, at Reed-Keppler Park and 250 children enjoyed participating. It started at 10:00 a.m. SHARP and by 10:05 a.m. all 2,000 eggs had been "found." Winners of the specially marked eggs in the 1 and 2-year-old category were Franco Corrana and Shelby Brown. In the 3 and 4-year-old age group, the winners were Declan Rooney and Gersen Duran. Winners in the 5 and 6-year-old age category were Jack Anderson and Rosalie Petzer In the 7 and 8-year-old groups, the winner was Giana Quintanilla. The other winner did not claim his prize. Legion Auxiliary Secretary Melissa Ferguson said, "If you attended our Egg Hunt this morning, and your child participated in the 7-8 year old age group, please check their baskets for a special egg marked EASTER 19. One winning egg was not turned in to us after the event. Stop in at the Post during the next week to claim your prize!"
Some of the children at the egg hunt attended the West Chicago Park District's Breakfast with the Bunny, where they enjoyed picture taking, crafts and reading time. (www.merleburl.com)
My email address is merleburl@earthink.net.