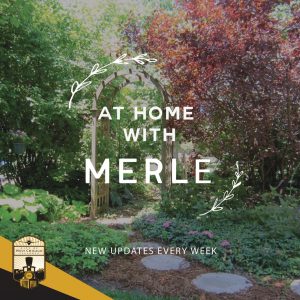 The warm weather brings a little happiness to all. Quite a few families and friends enjoyed having Easter together with the added pleasure of dining outside and soaking in sunshine, a great way to get some Vitamin D. People seem to have a little more bounce in their walks and runs. Smiles appear on faces of many. Happy voices of adults and children float through the air. At days end, one can view the sunsets without any mosquitos – yet. Perfect days are rare, and the best advice is to enjoy them while one can.
AROUND AND ABOUT
In addition to its regular menu items, American Legion Post 300, 123 Main Street, has special dinners and the Friday Fish Fry. Upcoming special menus are Turkey, April 7; Pot Roast, April 9; Stuffed Shells, April 14; Pork Tenderloin, April 16; and Cajun Jambalaya, April 21. To pre-order, cal (630) 231-2112. Hours are 4:00 to 8:00 p.m. Tuesday through Friday.
West Chicago Park District and West Chicago Police Department once again are hosting the annual Chicken Luncheon at noon Thursday, April 8, 2021, at the ARC Center, 201 West National Street. The event is for residents age 55 and over. The police officers are available for chats and answering any questions. The cost is $10 for residents and $12 for non-residents. Reservations are due by Saturday, April 3, and can be made at https://bit.ly/3w24cDN. For further information, call the Park District at (630) 231-9474. (Masks are required and all COVID-19 protocols are in place.
In partnership with Cantigny Park, the League of Women Voters of Wheaton hosts a Civics Awareness program at 7:00 p.m. Thursday, April 8, 2021, via Zoom. The program, presented by Madelleine Doubek, executive director of CHANGE Illinois, is "Why We Need to End Gerrymandering, Together." Discussing the issues of local and state gerrymandering, she tells how to create fair voting maps for the state. To make a reservation visit my.lwv.org/illinois/wheaton/calendar/civic-awareness or cantigny.org . A Zoom link to access the presentation is sent two days prior to the event. Persons can submit any questions they have to blaimins@gmail.com before the event. During the presentation, attendees use the chat box located on the bottom of the Zoom screen.
Doubek is an advocate for improving government and politics in Illinois. Doubek writes a government-focused column for "Crain's Chicago Business." Prior to her direct advocacy and policy work, she spent 32 years in journalism, mainly covering local and state government and politics and winning several regional and national awards in the process. Her many years with the suburban "Daily Herald" included roles as political writer, columnist, editor, and assistant vice president/executive editor. As a former vice president of policy at the Better Business Association, she was responsible for a new law that limits "golden parachutes" for public executives. He also works to stop efforts to limit government transparency and champions laws that boost government efficiency.
League of Women Voters of Wheaton includes West Chicago, Warrenville, Winfield, Wheaton and Carol Stream. The League of Women Voters is a non-partisan organization that does not support or oppose any political party or candidate, but whose purpose is to promote political responsibility through informed and active participation of citizens in government. (www.merleburl.com)
The West Chicago City Museum is having a grab and go History at Home Craft Kit  pick up the second Friday of each month. For this month the free kit pick up is from 10:00 a.m. to noon Friday, April 9, 2021, in front of the Museum, 132 Main Street. The kits are designed for children ages five to nine, but all ages can have fun with them. They contain four activities and a local history booklet. Supplies are limited and once they are gone, the Museum will post in the event. For individuals who  live in West Chicago and cannot make it to the event, they can email wegohistory@gmail.com and the kit will be delivered to the door. For further information send a Facebook message or email wegohistory@gmail.com. (www.mwelwbuel.com)
"Art in Full Bloom" is the exhibit for the months of April and May at Gallery 200, 103 West Washington Street. It opens Friday, April 9, 2021. There is no artists reception. Hours are from 2:00 to 6:00 p.m. Fridays and from 10:00 a.m. to 2:00 p.m. Saturdays.
The spectrum of artwork on display includes paintings, photography, glass work and jewelry. Each is so unique. Participating artists are Margaret Bucholz, Judi Horsley, Lou Jacobson, Patty Koenigsaecker, Donna "Blue" Kubica, Kathi Kuchler, Laurie Parker, Britta Renwick, Rita Skarha, Kathy Stepaniuk, Sue Tripp and Marita Valdizan. (www.merleburl.com)
West Chicago Public Library, 118 West Washington Street, is extending its hours, making limited seats available, and making its in-person services available for walk-ins on a first-come, first-served basis beginning Monday, April 12, 2021. The new hours are from 9:00 a.m. to 6:00 p.m. Monday through Thursday, and from 9:00 a.m. to 4:00 p.m. Friday and Saturday, and closed on Sunday. For further information, email ask@wcpld.info. (www.merleburl.com)
League of Women Voters of Wheaton in partnership with the Wheaton Public Library holds its virtual Living Room Conversations program at 1:30 p.m. Monday, April 12, 2021, via Zoom. The theme is "Criminal Justice Reform" Restorativejustice is based in ancient practices of indigenous peoples around the world. People who have caused harm take ownership of their actions and commit to repairing relationships. The conversation involves the consideration of this potential reform to the current justice system, which some consider adversarial, overly punitive and promoting denial of responsibility. To register visit my.lwv.org/illinois/wheaton/calendar.
League of Women Voters of Wheaton includes West Chicago, Warrenville, Winfield, Wheaton and Carol Stream. The League of Women Voters is a non-partisan organization that does not support or oppose any political party or candidate, but whose purpose is to promote political responsibility through informed and active participation of citizens in government.
The West Chicago City Museum and West Chicago Historical Society present a Town Share presentation about West Chicagoans who worked on the train. It is at 1:00 p.m. Wednesday, April 14, 2021, via Zoom. This includes Fred Kruse, who was a collector for the Chicago & Northwestern Railway. The Zoom link is shared 30 minutes before the event on the Historical Society's website, www.facebook.com/WestChicagoHistoricalSociety/ and the Friends of the West Chicago City Museum website, www.wegohistory.com. There was a Zoom presentation on the trains that built West Chicago Wednesday, March 17. To view this, visit www.youtube.com/watch?v=6OABKNPosHo.
During the month of April, there is a fundraiser every Thursday at Hawthorne's Backyard Bar & Grill, 1200 West Hawthorne and, for West Chicago resident John Sweeney, who has cancer, The restaurant is donating 15 percent of all monies with persons who show up with the flyer.
Through its scholarship program, West Chicago Lions Club offers two $1,500 scholarships to a graduating senior for post high school education in the area of human services including teaching, social work, doctors, nurses, physician assistants, and mental health clinicians. The scholarships will be awarded to the institution of higher education to assist with the cost of tuition, books and materials.
Graduating seniors who attend West Chicago Community High School or any other West Chicago resident defined as one who resides within the of Community High School District 94 boundaries, regardless of school attended, are eligible to submit an application. Judging is based on high school grade point average, participation in community and school activities, intent to enroll in a post-high school education leading to employment in the human service areas that include teaching, nursing, other health careers such as counseling and social services, an essay describing one's accomplishments and service, as well as why one have chosen the intended field, and strength of character as evidenced by two letters of recommendation.
Application forms are available in the counseling offices of each of the high schools. A completed application with the essay, a list of school and community activities, two letters of recommendation and an official copy of the applicant's transcript should be mailed to West Chicago Lions Club, 1879 North Neltnor Boulevard, Suite 254, West Chicago, IL 60185., and be postmarked by May 1, 2021. The incomplete applications will not be considered. The West Chicago Lions Club Scholarship Committee, who will notify applicants of their decision by mail.
The Annual Young Artists and Authors Showcase, sponsored by Sister Cities International, gives youth worldwide the opportunity to express their vision for a more unified, peaceful world through original art and literature. The 2021 theme is "United in Hope." To be eligible students must be between the ages of 13 and 18 years of age and must be affiliated with a dues-paying member of Sister Cities International or an international community partnered with a dues-paying member. Submissions and a completed application are due by 11:59 p.m. Eastern Daylight Time Saturday, May 1, 2021. For more information on eligibility requirements and content guidelines, visit the YAAS webpage https://sistercities.org/yaas/. First, second and third place winners receive awards. Sister Cities International aims to promote peace through mutual respect, understanding, and cooperation – one individual, one community at a time. Indeed, the younger generation is capable of dreaming of a human existence that is even more dynamic, more advanced, and more resilient than ever before. (www.merleburl.com)
Hawthorne's Backyard Bar & Grill, 1200 West Hawthorne Lane, hosts its annual Backyard Golf Outing, Saturday, May 8, 2021. The shotgun start is at 8:30 a.m. at Prairie Landing Golf Club, 2325 Longest Drive. The $125 charge includes golf, cart, driving range, food at the course, followed by the pig roast at the restaurant. There is a $10,000 hole in one prize. The name of the winning team is engraved on the annual golf outing plaque. Visit Hawthorne's to register. (www.merleburl.com)
Gardenworks Project holds its annual Seedlings Sale. Since Blooming Fest was cancelled this year, all orders must be placed on line for pickup from 9:00 a.m. to 3:00 p.m. Saturday, May 15, 2021, at the Resource Center, 103 West Washington Street. The seedlings are from Possibility Place Nursery, which specializes in cultivating and selling plant species indigenous to Northern Illinois. To order plants, visit https://www.gardenworksproject.org/shop?utm_campaign=march_2021&utm_medium=email&utm_source=gardenworksproject. The deadline for ordering is Monday, May 10, 2021.
Gardenworks Project celebrates its Tenth Anniversary this year. In this time period, the organization has built more than 500 raised garden beds, planted thousands of seedlings and helped establish more than 17 community gardens.
Support our local businesses.
The DuPage County Health Department developed a dashboard to provide information on the total number of people, in DuPage County, who have tested positive for COVID-19. In addition, the dashboard includes a map which shows the distribution of reported cases by municipality and is updated at 4:00 p.m. daily. DuPage County's "COVID-19 Dashboard" is a one-stop-shop for all the information it offers including a town-by-town breakdown of cases. A It is important to remember to follow the social distancing order, wear masks and wash hands.
A COVID-19 testing site is open from 8:30 a.m. to 12:30 p.m. Tuesdays and Thursdays in a VNA Health Care Mobile at St. Andrew Lutheran Church, 155 North Prince Crossing Road. There is no charge. Appointments are required and may be made at (630) 892-4355 or (847) 717-6455.
To keep residents aware of community COVID-19 updates, the City has posted West Chicago's COVID-19 COMMUNICATIONS CENTER on its website, www.westchicago.org. It is located on the upper left-hand side in red. Clicking on this, residents can see the latest information.
Sincere sympathy is extended to the family of Vipanchandra C. Patel, who at the age of 79 passed away Wednesday, March 302021.
Deepest sympathy is expressed to the family of James B. Smith, who at the age of 74 passed away Tuesday, March 29, 2021.
West Chicago Community High School students Rebecca Lighthiser and Lyndi Bressner were participants in the Illinois High School Association Badminton Doubles Competition. (www.merleburl.com)
West Chicago Community High School Special Education Transition and Developmental Learning Program students recently launched a t-shirt business,WeGo Tees. Due to COVID, many students missed out on working in local business to learn and enhance skills. At this time the students are working on a special project, designing and making Wildcat Prime T-shirts for the freshman orientation. Beginning in the fall, the team is making t-shirts for WCCHS sports and activities.They do not plan to open up to organizations outside of the school until 2022-23. WeGo Tees promotes inclusion, awareness, and acceptance by empowering students with disabilities to operate their own business, growing their independence through authentic practice of vocational skills. (www.merleburl.com)
In the Thursday, April 1, 2021, football game, West Chicago Community High School beat Larkin High School with a score of 15-14.
CORRECTION: Dr. John Yancey did not retire. He merged his West Chicago dental practice with DuPage Family Dental located at 1N111 County Farm Road in Winfield. Yancey has been a dentist for more than 25 years. He has an in-depth experience in Implantology and cosmetic dentistry. He worked for Abbott Laboratories for several years before enrolling in the University of Illinois Dental School. He graduated in 1984 and completed a General Practice Hospital Residency at Lincoln Medical Center in New York City in 1985, where he received additional advanced training in all phases of dentistry. Through his involvement in Rotary International, Yancey volunteered his time practicing his dental craft for two international healthcare projects in Nepal and Guatemala.
The Forest Preserve District of DuPage County selected Karie Friling Ito be its new executive director. She begins work Friday, April 9, 2021 Previous positions include village manage of Homer Glen for two years and village assistant and director of development for Orland Park for more than 10 years. (www.merleburl.com)
New Jerusalem House of Prayer Church moved from its West Chicago location to Carol Stream.
My email address is merleburl@earthlink.net.