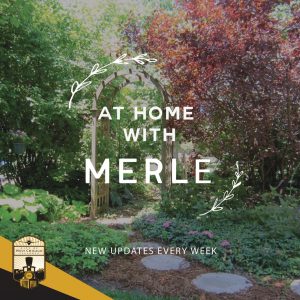 There are several fun events taking place the next three weekends in West Chicago. Take time to participate in at least one of them. The events are always a great opportunity to see friends and neighbors.
AROUND AND ABOUT
            West Chicago Park District offers a 25 percent off discount on open gym memberships through Sunday, August 15, 2021. This applies to new memberships only. The fee must be paid in full at the time of registration. To register, visit we-goparks.org. (www.merleburl.com)
Season dates at Turtle Splash Water Park  are extended. It is open from 11:30 to a.m. to 6: 30 p.m. Saturday and Sunday, August 14 and 15, 2021.
West Chicago City Museum presents the Historiography program, a non-fiction book reading group, at 10:30 a.m. Wednesday, August 11, 2021, at Don Earley Park, 840 East Washington Street. The book is "Fly Girls" by Keith O'Brien. To get a copy of the book or for further information, visit Friends of West Chicago City Museum website, wegohistory.com or call (630) 231-3376. It is not necessary to read the book to attend.
The West Chicago Park District program for senior citizens, age 55 and older, is a movie and lunch at noon Thursday, August 12, 2021, in the ARC, 201 West National Street. The menu for lunch is caesar salad, bread and a choice of soup of Broccoli Cheese, Chicken Tortilla or Cream of Chicken and Rice. The three choices of movies are "Steel Magnolias" "What About Bob?" and "You've Got Mail." The movie with the most selection is the one to be shown. Popcorn is served. The cost is $10. To make a reservation, visit we-goparks.org.
In partnership with Cantigny Park, the League of Women Voters of Wheaton hosts a Civics Awareness program at 7:00 p.m. Thursday, August 12, 2021, in the Cantigny Park Visitors Center, 1S151 Winfield Road. Doors open at 6:30 p.m. The program is an-person viewing of the 1939 classic, "Mr. Smith Goes to Washington." Complimentary popcorn and bottled water are available. Program and parking are free and reservations are not required. To make a reservation visit my.lwv.org/illinois/wheaton/calendar/civic-awareness. "Mr. Smith Goes to Washington" is a family friendly comedy-drama starring Jimmy Stewart as Jefferson Smith, an idealistic newcomer to the U.S. Senate fighting against political corruption. Directed by Frank Capra, the movie earned 11 Academy Award nominations and is considered one of the greatest films of all time. After the movie, the League of Women Voters and McCormick House raffle 10 copies of Ian Rosenberg's 2021 book, "The Fight for Free Speech: Ten Cases that Define our First Amendment Freedoms." Rosenberg is speaking at the following Civic Awareness Series event, an online program via Zoom, on September 9, 2021.
League of Women Voters of Wheaton includes West Chicago, Warrenville, Winfield, Wheaton and Carol Stream. The League of Women Voters is a non-partisan organization that does not support or oppose any political party or candidate, but whose purpose is to promote political responsibility through informed and active participation of citizens in government.
Mobile Food Pantry Distribution is from noon to 2:00 p.m. Friday, August 12, 2021, at Wayne Township, 27W031 North Avenue. Residents in Wayne Township, who have children may be eligible to receive school supplies, and must call the township office at (630) 231-7173. (www.merleburl.com)
Fear in the Forest takes place at 8:30 p.m. Friday, August 13, 2021, at The Shell at Reed-Keppler Park, 129 West National Street.  The showing of the free and fearsome screening of the original 1930s movie "Friday the 13th" is for adults only, rated R. (www.merleburl.com)
Whole Family Health Fair, sponsored by State Senator Karina Villa and State Representative Maura Hirschauer, is from 8:30 a.m. to noon Saturday, August 14, at St. Andrew Lutheran Church, 155 North Prince Crossing Road. The fair offers food from the local food pantry, school supplies, health check and information about local services. (www.merleburl.com)
The West Chicago Public Library monthly Dialogue With the Director, Ben Weseloh, is at 10:00 a.m. Saturday, August 14, 2021, via Zoom. Persons can ask questions, make a suggestions and/or voice opinions. Registration is required and may be made at https://wcpld.info, under calendar.
Maureen Navadomskis and Ellen Shwatal host the monthly BYO Creativity from 10:30 a.m. to 1:30 p.m. Saturday, August 14, 2021, at Gallery 200, 103 West Washington Street. This is a time for persons to "bring your own" creativity and work on artistic/craft projects and, at the same time, meet and visit with people in the community. Guests bring their own material for whatever project they are working on, such as painting, drawing, yarn crafts, scrap booking or adult coloring. Registration is not required, just drop in at the Gallery. At this time, masks are required. For information, visit https://www.facebook.com/groups/byocwc/about. Person can drop in and leave anytime during the time period.
West Chicago Park District hosts Taco & Art Fest from 3:00 to 9:00 p.m. Saturday, August 14, 2021, at The Shell in Reed-Keppler Park, 129 West National Street. There will be tacos, music, pony rides and art. Entertainment is Leman Folklore Ballet, West Chicago Elementary School District 33 Youth Mariachi Band and the featured act by Son Monarcas. Per the website, "Son Monarcas is a Latin Folk Fusion ensemble led by Mercedes Inez Martinez and Irekani Ferreyra." There are several taco vendors. Art includes Mexican artwork such as embroidery with a new twist, plus hand-on-crafts such as a mural and hand crafting  There is a caricature artist and face painting. The Fireworks Display, sponsored by the City of West Chicago, begins at 9:00 p.m. (www.merleburl.com)
Glen Arbor Community Church, 204 Church Street, hosts a Back tp School Party from 4:00 to 7:00 p.m. Saturday, August 14, 2021. Activities include music and games. (www.merleburl.com)
"Virtual Chair Yoga" is the West Chicago Public Library program at 3:00 p.m. Monday, August 16, 2021. Susan from Dancing Cranes demonstrates the benefits of yoga without getting down on the floor. In an hour of Chair Yoga, persons breathe more deeply; stretch, strengthen and move their body; relieve stress and relax. To register visit wcpld.info, under event calendar.
West Chicago Sharks hold two evaluation sessions, from 6:30 to 7:30 p.m. Tuesdays, August 17, and from 11:00 a.m. to noon Saturday, August 28, 2021, in the pool at West Chicago Community High School, 326 Joliet Street. Coaches review swim strokes and make recommendations for one of its Fall/Winter training levels. There is open enrollment at any time for al levels of the programs. There are limited seats in the WC Sharks new program level of pre-team for swimmers ages 4 to 5. For evaluation, swimmers need to come and leave the pool in their swimsuits and bring a towel, goggles and wear a face cover when not swimming. All the coaches are vaccinated for COVID-19 and are certified lifeguards. To register or for more information, visit. www.teamunify.com/Home.jsp?team=ilwcs.
WeGo Together for Kids presents its annual Back tp School Backpack Bash starting at 4:30 p.m. Wednesday, August 18, 2021, at Leman Middle School, 238 East Hazel Street, i Entrance 1 on Joliet Street. It is drive thru only; families must stay in their cars. School supplies are available to West Chicago Elementary School Ddistrict 33 students only; limited supplies are available. For more information, call Kathy Niedorowski at )331) 223-9070. (www.merleburl.com)
WeGo Drama at West Chicago Community High School celebrates the return of live theatre with the American classic "Harvey." Performances are at 7:00 p.m. Friday and Saturday, August 20 and 21, 2021, in the auditorium, 326 Joliet Street. Ticket price is $5 for students and $8 for adults, available at wegotheatre.com or at the door. Proper masks are required for all audience members.
"Harvey" is the sweet Pulitzer Prize winning comedy by Mary Chase, the story of the lovable Elwood P. Dowd and his best friend, Harvey. There is only one problem; Harvey is a six-foot rabbit that no one else can see. The hilarity ensues as everyone tries to come to terms with Elwood and Harvey!
The company of actors and crew for the show includes Philip Calabrese, Margaret "Maggie" Hancock, Sarah Larimer, Alysa Solomon, Kathryn Wenberg, William Wenberg, Kenya Bahena, Alex Bradley, Ava Fini and Nirali Kadakia, Others are Vincent Lamantia, Vincent Ross, Katherine Vander Plaats, Olivia Wesling.Hannah Brown, Carolyn Fleming, Mikail "Kai" Herrera, Leah "Avery" Moffatt, Elizabeth Ryan and Jazmin Wilkins.
Mark Begovich is the director. Technical direction is by Christopher Jensen. Costumes are by Clare McKelleston. Hair and Make-up by Jaime Elsa. Additionally, "Harvey" features original artwork by the award-winning Bella Wiehle. (www.merleburl.com)
Healthy West Chicago offers both a live and virtual 2021 5K Fun Run. Age groups are 10 and under, 11 to 14, 15 to 19, 20 to 29, 30 to 39, 40 to 49, 50 to 59, and 60 and over. The top three overall male and female participants receive awards, plus the top three males and females in each age category receive awards; there are no awards for the virtual race. The live race starts at 8:00 a.m., with registration at 7:00 a.m., Saturday, August 21, by Turtle Splash Water Park in Reed Keppler Park, 129 West National Street. Registration is at Zone 250, west of the ARC Center. All participants use the water park parking lot. The Run is on a certified course on the Prairie Path. The fee is $20 for residents, $25 for non-residents; $10 for student residents and $10 for student non-residents, and $5 for the 5K Walk. All proceeds from the race will be used for Healthy West Chicago sustainability and continuation of community programming for West Chicago residents. Virtual race participants can run at any time Saturday or Sunday, July 21 and 22. A.To register, visit https://raceroster.com/events/2021/48352/healthy-west-chicago-5k-walkrun. Persons who preregister are entered in the raffle for a $250 card to Vionic shoes. All registrants have the chance to win four Turtle Splash Water Park passes donated by the West Chicago Parks Foundation, two $25 gift certificates to Dick Pond Athletics, three gift certificates to The Slice Spot and one month fitness membership at the ARC Center. (www.merleburl.com)
West Chicago Public Library's Gettin' Crafty program, "Colorful Mandalas," is at 6:00 p.m. Thursday, August 25, 2021, via Zoom. The program teaches a bit about color theory and how to make a mandala. Participants are able to pick up a kit bag with all the materials needed after registering at https://wcpld.info, under calendar. Participants receive a separate email a week before the program, which tells them when to pick up the kit bag and the link to Zoom. Registration ends Saturday, August 21.
A mandala, which is Sanskrit for "circle" or "discoid object," is a geometric design that holds a great deal of symbolism in Hindu and Buddhist cultures. Mandalas are believed to represent different aspects of the universe and are used as instruments of meditation and symbols of prayer most notably in China, Japan, and Tibet. In their most basic form, mandalas are circles contained within a square and arranged into sections that are all organized around a single, central point. (www.merleburl.com)
                West Chicago Food Fest takes place from 11:00 a.m. to 3:00 p.m. Saturday, August 28, 2021, in the historic downtown district. The event includes food vendors, musical entertainment and family activities.  The West Chicago City Museum, 132 Main Street, shows how kitchens have changed through the years. Guest have the hands-on experience with historic food tools. All children take home an activity craft kit. Healthy West Chicago offers free Kids Healthy Cooking classes taught by the chefs from The Kitchen Table. Class times are 11:30 a.m., 12:30 p.m. and 1:30 p.m. To guarantee a time slot, pre-register at https://forms.gle/kEU7WehGcaYq7eu76. (www.merleburl.com)
The West Chicago City Museum hosts its annual Tales Tombstones Tell cemetery walk Friday, October 1, 2021, both at Oakwood Cemetery and virtually. Celebrations, such as the 1949 West Chicago Centennial Celebration, is the theme.
As August seems to be zooming by, the gardens at the Kruse continue to bloom with the colors of many varieties of flowers and the bees, created by West Chicago Garden Club members, add a delightful buzzing touch. Creating the 13 artistic bees, located throughout the spacious grounds of the museum, were April Murphy, Kerry Dexter, Barb Bizzarri, Barb Melville, Jodi Otzwirk, Ruth Kyme, Dick Darrah, Scott Johnson, Kerry Perry, Pamela Darrah, Patti Zaputil and Billie Childress. To give the bees a little more personality, each has a name such as Bee Bodacious, Bee-dazzling, Polly Nader and Bee-hemian Rhapsody, plus a bee-fact sign. Stan Grismore made the name and signs. The gardens, located at 527 Main Street, are open to the public. (www.merleburl.com)
Support our local businesses.
A COVID-19 vaccination clinic is open from 2:30 to 6:00 p.m. Tuesdays at St. Andrew Lutheran Church, 155 North Prince Crossing Road. The clinic is for persons age 18 and older. To make an appointment, call the church office at (630) 231-3787 or email office@standrewlutheran.net.
A COVID-19 testing site is open from 8:30 a.m. to 12:30 p.m. Tuesdays and Thursdays in a VNA Health Care Mobile at St. Andrew Lutheran Church, 155 North Prince Crossing Road. There is no charge. Appointments are required and may be made at (630) 892-4355 or (847) 717-6455
The DuPage County Health Department developed a dashboard to provide information on the total number of people, in DuPage County, who have tested positive for COVID-19. In addition, the dashboard includes a map which shows the distribution of reported cases by municipality and is updated at 4:00 p.m. daily. DuPage County's "COVID-19 Dashboard" is a one-stop-shop for all the information it offers including a town-by-town breakdown of cases. As of Monday, August 9, 2021, there were 4,780 cases and 53 deaths; this is the number from the beginning of track recording.
To keep residents aware of community COVID-19 updates, the City has posted West Chicago's COVID-19 COMMUNICATIONS CENTER on its website, www.westchicago.org. It is located on the upper left-hand side in red. Clicking on this, residents can see the latest information.
Sincere sympathy is extended to the family of Barbara L. Mueller, who at the age of 74 passed away Sunday, August 1, 2021.
Deepest sympathy is expressed to the family of Roberta F. Mack, who at the age of 93 passed away Tuesday, August 3, 2021.
Sincere sympathy is extended to the family of Teresa Perez Gable, who at the age of 80 passed away Sunday, August 1, 2021.
Deepest sympathy is expressed to the family of Winifred Ellen (Fowler) Wurster, who at the age of 90 passed away Wednesday, August 4, 2021.
Sincere sympathy is extended to the family of James "Jim" Karbach, who at the age of 79 Friday, August 6, 2021.
Deepest sympathy is expressed to the family of Damaris "Madie" Beltran Hatfield, who at the age of 44 passed away Friday, August 6, 2021.
Sincere sympathy is extended to the family of David Hapgood, who at the age of 53 passed away Thursday, August 5, 2021.
The West Chicago Fire Protection District hosted Ana Belaval's segment "Around Town," featured on the Channel 9 Morning Show. Assistant Chief Leidig said, "They spent the morning training with the District's Canine & Drone Specialize Rescue Strike Team and the MABAS Illinois Task Force 1 Canine Team. The team demonstrated the handler's and dog's skills in search and rescue on our building collapse pile at the West Chicago Regional Firefighter Training Center on Kress Road. Ms Belaval actually played a collapse victim for the final segment and was located by the West Chicago Team K-9 Thor and Firefighter/Paramedic Todd Baseggio. The Chanel 9 Team was with us most of the morning. As always we thanked all of the sponsors who assisted in building and supporting the West Chicago Team specifically, Chewy, NAPCO Steel, Jel-Sert, OSI Industries, Haggerty Ford, Wayne Township, DuPage County, DuPage Airport Authority, Kramer Tree Service, Allied Asphalt Paving Company and Conte & Sons for their parts in either building out building collapse training or supporting the Canine Team." JLT Photography, John Tulipano, attended, taking behind the scenes photographs.
Per its website, "MABAS is an acronym for Mutual Aid Box Alarm System. MABAS offers a statewide mutual aid response system for fire, EMS and specialized incident operational teams. Sharing the effort are representatives from the Office of the State Fire Marshal, Department of Public Health – EMS Division and Illinois Fire Chiefs Association. The system defines a resource response plan to any location within the state when the Governor orders a Declaration of Disaster. In short, to all of the first responders on the front lines and keeping Illinois safe." (www.merleburl.com)
Nicole and Robbi Peterson celebrated their 20th Wedding Anniversary, Tuesday, August 3, 2021.
Mehul Patel is the new West Chicago Public Works Director. He replaces Rob Flatter, who retired. Patel was the Public Works Director of Bensenville. He and his wife have lived in West Chicago since 2013. They have been married 10 years and have two children.
At the Monday, August 2, 2021, meeting, City Council approved a development agreement between the City and Aspen Ventures Group. Per the Item Summary, the main components of the agreement are the land owned by the City is provided to the developer at no charge for the purpose of building eight townhouses and cash in the amount of $175,000 will be paid to the developer to cover the gap in development costs, which is an eligible TIF expense. The property is in Block 2 of the Central-Main Street Development Plan. This is the empty lot on High Street between Galena Street and Center Street.
Also at the meeting, Mayor Ruben Pineda praised the employees of the Public Works Department for working so quickly on cleaning the streets after the wind storm.
West Chicago resident John Banas was interviewed about his novel, "Storm Surge" on this Week In America. The program is an informative, educational and entertaining podcast hosted by Ric Bratton. Banas said, "I really enjoyed speaking with him about the book!" (www.merleburl.com)
Theresa Carriveau was one of the 57 athletic students from Sweet Briar College named to the 2020-21 All-Academic Team of the Old Dominion Athletic Conference. She is on the college swimming team. Theresa is the daughter of West Chicago residents Alicia and Mark Carriveau. To be eligible for the ODAC All-Academic Team, a student-athlete must compete in a conference-sponsored sport and achieve at least a 3.25 grade point average for the academic year. (www.merlebule.com)
My email address is merleburl@earthlink.net.