At the Monday, August 5, 2019, City Council meeting, Cynthia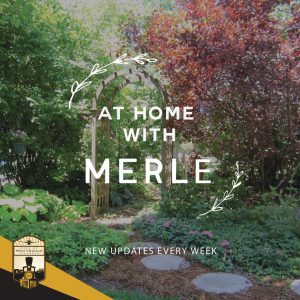 Thomas, External Affairs Manager for Commonwealth Edison, gave a presentation, "Powering People Campaign." This is an initiative dedicated to empowering families and individuals with limited resources with programmatic opportunities to protect themselves against fraud, learn more about their energy bills and save money. There are three parts to the program, inform, empower and assist.
The goal of the inform section is to highlight consumer fraud awareness and education campaign. "ComEd, as a public utility, has to meet certain regulations and we have to remain neutral." Most people have received calls or had persons at their door representing Com Ed or from another electric supplier. This campaign helps customers to learn how to spot anyone impersonating a ComEd representative. ComEd does not contact customers to sell electricity and rarely call customers by phone. "We do not ask customers for personal information. We do not ask for account numbers, we already have that." ComEd representatives do not go to homes to request payment. Persons who feel the actions or queries are suspicious, should call 1-800-Edison-1 or online at ComEd.com/ScamAlert.
The empower factor is the fact that "ComEd feels it has the responsibility to give people greater power to use energy when they want it, and how they want it." People have the right to make a price comparison, but need to look at various factors, "such as if there is a termination fee if you choose to drop your supplier." Thomas added, "Persons need all the facts when making a decision for their family."
The assist factor involves Supplemental Arrearage program. For those who are at 150 percent of the Federal Poverty level, which can "include seniors, veterans and lower income individuals, will be able to enroll in SARP."
For the message to reach more groups, Thomas said she can have workshops for groups such as seniors, church groups or anyone who feels their members can benefit from learning more about the program. ComEd has pamphlets with information and magnets on this. "Remember be informed, safe and prepared. Do not get Scammed." Her email address is CynthiaThomas@ComEd.com.
AROUND AND ABOUT
Sandy and Wayne Woodward celebrate their 50th Wedding Anniversary Thursday, August 15, 2019.
Don and Marilyn Earley celebrate their 50th Wedding Anniversary Friday, August 16, 2019.
Now through October 2019, the artwork of West Chicago Cultural Arts Commission member and founder of the Jazz Occurrence Project, Lewis Achenbach, is on display from 8:00 a.m. to 4:00 p.m.  Monday through Friday at City Hall, 475 Main Street. The exhibit, "Sonido Sólido," features fifty pieces of original art created at music events throughout Chicago and the suburbs. Many of the pieces stylistically feature the faces of jazz performers, some incorporate dance imagery included in the live performances, but all contain a connection to the frequency of sound captured by his brush strokes.(www.merleburl.com)
West Chicago City Museum Historiography program, a non-fiction book reading group, is at 1:00 p.m. Thursday, August 15, 2019, in the Museum, 132 Main Street. Guests can bring a lunch; dessert and a beverage are provided. The book to be discussed is "Radium Girls: The Dark Story of America's Shining Women" by Kate Moore. Copies of the book are available at the museum and library.
The Curies' newly discovered element of radium makes gleaming headlines across the nation as the fresh face of beauty, and wonder drug of the medical community. From body lotion to tonic water, the popular new element shines bright in the otherwise dark years of the First World War. Meanwhile, hundreds of girls toil amidst the glowing dust of the radium-dial factories. The glittering chemical covers their bodies from head to toe; they light up the night like industrious fireflies. Written with a sparkling voice and breakneck pace, the book illuminates the inspiring young women exposed to the "wonder" substance of radium, and their strength in the face of almost impossible circumstances. Their courage and tenacity led to life-changing regulations, research into nuclear bombing, and ultimately saved hundreds of thousands of lives is the description of a Goodreads review. Kate Moore is a New York Times bestselling author who writes across many genres, including biography, memoir, and history. She also was the director of the acclaimed play about the Radium Girls called 'These Shining Lives'. She lives in the UK. (www.merleburl.com)
In partnership with Cantigny Park, the League of Women Voters of Wheaton hosts a Civics Awareness program Thursday, August 15, 2019, in the McCormick House at Cantigny, 1S151 Winfield Road in Wheaton. Social time is at 6:30 p.m., followed by the program at 7:00 p.m. The topic is "Fair Maps and Why We Need Them," presented by West Chicago resident Mike Fortner. Complimentary coffee and dessert are served. Tram service is available. Registration is required for the free program. To register visit https://www.eventbrite.com/e/fair-maps-tickets. Parking is free.
Mike Fortner is a past mayor of West Chicago and served as State Legislator for 10 years. He is an advocate for non-partisan Fair Maps in the General Assembly. He currently serves on the board of the Public Mapping Project, which is a coalition of people who believe that democracy works best when the public is engaged.
League of Women Voters of Wheaton includes West Chicago, Warrenville, Winfield, Wheaton and Carol Stream. The League of Women Voters is a non-partisan organization that does not support or oppose any political party or candidate, but whose purpose is to promote political responsibility through informed and active participation of citizens in government. (www.merleburl.com)
We Go Drama opens the season with Directors Showcase featuring three one-act plays. The theme for WeGo Drama this year is "story's told and retold," and each of the performances follow many unique stories, some of which will be retold in a fun and energetic way and others might hold a new story for the audience to experience. Performances are at 7:00 p.m. Friday and Saturday, August 16 and 17, 2019, in Weyrauch Auditorium, 326 Joliet Street. The ticket price is $10, tickets can be purchased online at wegotheatre.com or at the door.
"One Lane Bridge" by Stephen Gregg is essentially compelling, genuinely scary and contains one moment that is very startling. The story revolves around Eric and Samantha creeping along a winding road late at night. The student director is Justin Blackburn.
"The Greek Mythology Olympiaganza" by Don Zolidas involves two battling narrators attempting to cover the entirety of Greek mythology using audience participation, cross-dressing and general theatrical insanity. It is wild, silly and fun for all ages. The director is Christina Champagne.
"Boiling People in My Coffee" by Jonathan Yukich is a ridiculous, comical, and dark examination of the unfairness and finality of dying. Faced with microscopic civilizations in their coffee and a corpse on their couch, a husband and wife attempt to cope with the loss of their son by reinventing the boundaries, rules and nature of death. Nathan Bradley is the director.
Members of the cast and crew are Jaclyn Camp, Sydney Radke, Gerardo Avila, Kenya Bahena, Ana Bazant, Danny Boyce, Nathan Bradley, Ryan Castiglia, Melissa Casimiro, Christina Champagne, Steven Demma, Josie Kotke and Daniela Luna.
Others are Grace Miller, Alexa Palacios Reyes, Vincent Ross, Guadalupe Rosales, Olivia Wesling  David Brown, Hannah Brown, Justin Blackburn, Mikail Herrera, Elizabeth Hurley, Ben Jimenez, Liz Ryan and Cassi Villa. Technical Direction is by Chris Jensen. (www.merleburl.com)
Maggie Capettini, education coordinator at West Chicago City Museum, is one of the participating artists in "Plein Air Painters Challenge" exhibit through Saturday, September 7, 2019, in the Elmhurst Artists Gallery at the Elmhurst Art Museum, 150 South Cottage Hill Avenue. The artists' reception is from 7:30 to 9:00 p.m. Friday, August 16, 2019.
The 2019 Steve Scott Memorial Golf Tournament, organized by Laurie Scott-Winter, is from 8:00 a.m. to 4:00 p.m. Saturday, August 17, at Pheasant Run Golf Course, 4051 East Main Street in St. Charles. Proceeds benefit Special Olympics Illinois. The cost is $100, $350 for foursome and $50 for sponsor (non golfers). Check in and driving range access is at 8:00 a.m., shotgun start is at 10:00 a.m. and tournament awards and raffle is at 3:00 p.m. A lunch box of hot/dog/brat, chips and drinks, plus a goodie bag is provided. There also is a bake sale, plus tents for sponsors to gather. To register or make a donation, visit https://soill.donordrive.com/index.cfm… The deadline for registration is Thursday, August 15, and for donations Saturday, August 31. For further information, call (630) 649-1784 or email lpwinter@gmail.com.
Scott was a long time resident of West Chicago and was an employee at General Mills. He and his wife Christy raised their family here. He dedicated his time and efforts making a difference in the lives of everyone with whom he came in contact and was always happy to lend a helping hand.
More than 50 historic military vehicles and their owners are at First Division Museum from 10:00 a.m. to 5:00 p.m. Tuesday, August 20, 2019, in Cantigny Park, 1S151 Winfield Road in Wheaton. Their visit is part of a two-day stop in DuPage County during the 2019 Transcontinental Motor Convoy, sponsored by the Military Vehicle Preservation Association. The convoy, beginning August 11 in Washington, D.C., and ending in San Francisco on September 14, commemorates the 100th anniversary of the US Army's first motor convoy across the United States in 1919, along the famed Lincoln Highway. Although not part of the convoy, one of the vehicles on exhibit is the First Division Museum's own World War I "Liberty Truck," which joined the Museum's fleet in 2018 following a lengthy restoration process. The convoy riders camp at the DuPage County Fairgrounds, 2015 Manchester Road, for two nights. Those who want to see the vehicles but are unable to visit Cantigny can stop by the fairgrounds on Wednesday, August 21, a convoy rest day.
Established in 1976, the non-profit MVPA provides an international organization for military vehicle enthusiasts, historians, preservationists and collectors interested in the acquisition, restoration, preservation, safe operation and public education of historic military transport. Members of MVPA conduct convoys of various lengths throughout the year. Transcontinental convoys are uncommon and require many local support teams along the 3,200-mile route. Cantigny is pitching in by donating fuel for each historic vehicle and meals for the owners and their families.
West Chicago Public Library holds a practice workshop for smartphones and tablet owners,  who are not certain how to use them. It takes place from 2:00 to 4:00 p.m. Tuesday, August 20, 2019, in the conference room, 118 West Washington Street. Persons need to charge their devices before attending. To make a reservation, call the adult services department at (630) 231-1552, extension 4.
"Three R's: Reduce, Reuse and Recycle" is the program at 7:00 p.m. Wednesday, August 21, 2019, in the main meeting room at the West Chicago Public Library, 118 West Washington Street. A presenter from SCARCE helps participants gain a better understanding of how to reduce their environmental impact and protect their health through a variety of means. Subjects include resource scarcity and conservation, composting, environmental health, water conservation, best management practices, current environmental initiatives in our community, energy efficiency, proper recycling and disposal of a variety of items including hazardous waste, medicines, electronics, cooking oil and more. To make a reservation, call the adult services department at (630) 231-1552, extension 4.
Healthy West Chicago hosts a 5K Fun Run and 100-meter Kids Dash Saturday, August 24, 2019, at Reed-Keppler Park, 129 West National Street. Registration opens at 7:00 p.m., the Run begins at 8:30 a.m. followed by the Dash, around 9:45 a.m. The top three overall male and female runners receive a medal, as do the top runners in each age category. Age groups are 13 and under, 14 to19, 20 to 29, 30 to 39, 40 to 49, 50 to 59, 60 to 69 and 70 and over.  All children in the Kiddie Dash receive finisher ribbons.  The charge for the run is $25 for persons 18 and older, $20 for residents thorough Friday, August 23, and $10 for persons 17 and younger. There is no charge for the Dash, but registration is required. Persons can register on line at https://raceroster.com/events/2019/22995/healthy-west-chicago-5k-run-and-kiddie-dash or at the race location. All proceeds from the race will be used for Healthy West Chicago's sustainability and the continuation of community programming for West Chicago residents.
Midwest Strength and Performance has a pre and post run stretch and massage. During and after the race, there are cooking demonstrations by the Kitchen Table, a West Chicago family owned catering business. Athletico has a post run stretch and massage. Lions Panzek Martial Arts teaches self-defense techniques, plus teaches and allows youths to break boards. Gorski Wellness serves hydration drinks and post run snacks. Activities include face painting and fun games on the lawn.
Marijuana In the Workplace Workshop, hosted by Jel Sert Co, is at 9:00 a.m. Wednesday, August 28, 2019, at Western DuPage Chamber, 306 Main Street. The free presentation is by Laner Muchin Employment Law Firm and covers the rights, risks and responsibilities of employees. The workshop is open to chamber members and non-members. To make a reservation email team@westerndupagechamber.com or call (630) 231-3003.
West Chicago Firefighters Association Local 3970 holds an Outside Winger competition from 3:00 to 8:00 p.m. Saturday, August 31, 2019, at Hawthornes Backyard Bar & Grill, 1200 West Hawthorne Lane. The Winger, where persons taste the various wings cooked by the entrants, starts at 4:00 p.m. Other activities include 50/50 raffle, silent auction and activities for children. The charge is $10, $5 for children age 12 and under.
CORRECTION Turtle Splash Water Park is open from 10:30 a.m. to 5:00 p.m. weekends only now through Monday, September 2, 2019.
Sincere sympathy is extended to the family of Dudley E. Malone, who at the age of 88 passed away Friday, August 2, 2019.
Deepest sympathy is expressed to the family of William "Bill" Carroll Brach, who at the age 88 passed away Tuesday, August 5, 2019.
Sincere sympathy is extended to the family of Carl V. Jackson, who at the age of 56 passed away Tuesday, August 6, 2019.
Deepest sympathy is expressed to the family of Roger Gary Hansen, who at the age of 73 passed away Thursday, August 8, 2019.
La Michoacana Cristal, serving desserts and ice cream, recently opened its doors at 129 West Roosevelt Road,
Adam Zurko is the new principal at Wayne Elementary School in Elgin Ares School District U-46. He was an elementary principal for 13 years in Meridian District 33 and an elementary principal and district administrator in Rochelle District 231.
Scannell Properties, 555 Innovation Drive in the DuPage Business Center, recently broke ground. Attending the groundbreaking ceremony were Mayor Ruben Pineda, District 2 DuPage County Board member Peter DiCianni and representatives from Peak Construction Corporation, John Greene Industrial, SpaceCo, IMEG and Scannell Properties attended the groundbreaking ceremony. Peak Construction Corporation is the design-builder of the 250,000 square-foot, speculative warehouse.
Unisex Packaging, 841 West Hawthorne Lane, operates in West Chicago. It is a premier FIBC supplier offering complete array of Custom Design Bulk Bags and packaging solutions to various industries across North America. They have been in business for more than 15 years.
The West Chicago Rotary Club hosted a luncheon for new West Chicago Community High School teachers Thursday, August 8, 2019, at Cantigny Golf.  Western DuPage Chamber of Commerce provided welcome and informational packages in the Rotary tote bags for the teachers. Included were packets, certificates and small gifts from various chamber members.
Omar Espinosa, past club president and vice president of Republic Bank, welcomed teachers and staff. "This is a great way for us to get to know each other."
Dr. Moses Cheng, Superintendent Community High School District 94, thanked the Rotary Club for hosting the event. "A connection between the community and the schools is so very important and this is one of the ways it builds up the investment."
Rotary Club president and account manager for LSC Communications Susan Bensen talked about the club and described some the activities in which the club is involved. These included the high school Interact Club, scholarships, and community events
Western DuPage Chamber of Commerce CEO/President David Sabathne said, "The chamber is an advocate of economic development through and with our members. We have 36 different zip codes in our membership." With this diverse membership, "We can often pair up students with individuals in which the students thinks they want as a career. The student then learns if this is the field he wants to pursue…We embrace the moments the community and chamber can support the teachers and the school."
New administrators are Dr. Moses Cheng, Superintendent, was principal; Dr. Will Dwyer, Principal; Len Egan, Director of Student Services, was Division Head of Counseling; Keely Hanley-Anshel, Division Head of Counseling; Dan Oberg, Director of Business Services; Dave Pater, Athletic Director, was Director of Student Services; and Leslie Springer, Director of Special Education.
New staff and teachers are Catherine Collins-Clarke, Nurse; Evan Johansen, Special Education; Lisa Licari, Science; Kyle Lobdell, Special Education; Ryan McLaughlin, Special Education; Megan Mistretta, Special Education; Carol Naughton, Learning Resource Center Director; and Ian Smith, Physical Development.
New support staff are Hunter Cerny, Special Education Program Assistant; Isabel Doremus, Special Education Program Assistant; Jessica Herrera, Special Education Program Assistant; Donna Kubica, Learning Resource Center Clerk; Paige Mishevich, Special Education Program Assistant; and Britta Renwick, Dean's Assistant, previously LRC Clerk. (www.merleburl.com)
The last six weeks have had some memorable moments for West Chicago resident Spencer Usedom. His parents are Stacie and Steve Usedom. His Court of Honor for Eagle Scout was Saturday, July 6, 2019.
Spencer's Eagle project involved the West Chicago Community High School Varsity Baseball Field located near Pioneer Park. Spencer, with the assistance of Scouts, leaders and parents, repaired and painted both dugouts, completely redid visitor bullpen, and added high visibility fence toppers to the field. Spencer spent eight years in Boy Scouts, attended four years of Boy Scout Summer Camp, and attended two BSA High Adventure camps, Northern Tier and Florida Sea Base. At Northern Tier, Spencer and his crew canoed and portaged more than 50 miles in seven days. At the Florida Sea Base, Spencer and his crew sailed a 40-foot sailboat in the ocean off of the Florida Keys, snorkeling at six different reefs.
Since he enlisted in the Navy, he was one of the recruits who participated in the 34th Annual Chicago White Sox Special Recruit Division Enlistment Ceremony Tuesday, August 13. The Sox played the Houston Astros. I do not know the outcome of the game as it took place after my deadline. From there, Spencer was bussed to begin Boot Camp and his US Navy Career. (www.merleburl.com)
David and Nancy Roth celebrated their 50th Wedding Anniversary Friday, June 7, 2019.
Randy Hultgren, Class of 1984 at Wheaton Academy, was a recipient of the 2019 Alumni of the Year Distinguished Service Award.
My email address is merleburl.@earthlink.net.