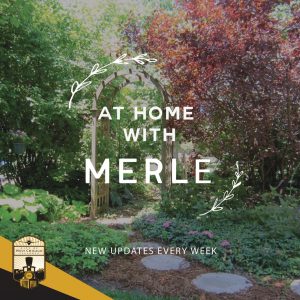 With the deaths of Don Earley and John Klingberg, West Chicago lost two men who contributed in so many ways to the community.
Don Earley was City Treasurer for 12 years, Ward 3 Alderman for 12 years, organizer of 4 the People, park commission and first president of the park board and was appointed civil service commissioner for two years. Also he volunteered at the food pantry, now known as Neighborhood Food Pantries, American Legion Post 300, West Chicago Lions Club and Knights of Columbus Council 1555. The Monday, August 16, 2020, issue of the "Daily Herald" featured an article about Earley.
John Klingberg was born and raised in West Chicago, graduating from West Chicago Community High School. He was active in the West Chicago Lions Club, charter member of Veterans of Foreign Wars Post 6791, a member of American Legion Post 300, Community High School District 94 Board of Education member, elder of Faith Community Church and delivered Meals on Wheels. He was an employee of FNBC Bank, formerly West Chicago State Bank for 52 years. (merleburl.com)
AROUND AND ABOUT
Fun Fridays at The Shell, hosted by the West Chicago Park District, take place from 11:00 a.m. to noon at the Shell in Reed-Keppler Park, 129 West National Street. Social distancing is enforced. No reservations are required. ScrubMonster is the entertainment August 21, 2020. Encouraging audience participation, ScrubMonster makes children want to sing and laugh.
West Chicago City Museum Historiography program, a non-fiction book reading group, is at 1:00 p.m. Thursday, August 20, 2020, via Zoom. The book to be discussed is "Lies My Teacher Told Me: Everything Your History Textbook Got Wrong" by James W. Loewen. To get a copy of the book or for further information, visit Friends of West Chicago City Museum website, wegohistory.com or call (630) 231-3376.
The Good Books review stated, "After surveying eighteen leading high school American history texts, he has concluded that not one does a decent job of making history interesting or memorable. Marred by an embarrassing combination of blind patriotism, mindless optimism, sheer misinformation, and outright lies, these books omit almost all the ambiguity, passion, conflict, and drama from our past." The review went on to discuss the 2018 revised edition. "In this revised edition, packed with updated material, Loewen explores how historical myths continue to be perpetuated in today's climate and adds an eye-opening chapter on the lies surrounding 9/11 and the Iraq War. From the truth about Columbus's historic voyages to an honest evaluation of our national leaders, Loewen revives our history, restoring the vitality and relevance it truly possesses."
In partnership with Cantigny Park, the League of Women Voters of Wheaton hosts a Civics Awareness program at 7:00 p.m. Thursday, August 20, 2020, via Zoom. Professor John Mueller presents the program, The "Other": How Dehumanization, the Confirmation Bias, and the Vividness Effect Perpetuate Racism. He discusses how a person's behavior affects others and what people can do to be aware and affect change. Mueller is a Professor of Psychology at North Central College in Naperville. As a social psychologist he has taught courses in stereotyping and prejudice. Additionally, he created and maintains a large, annotated collection of Resources for the Teaching of Social Psychology. To register visit https://www.eventbrite.com/e/the-other-how-dehumanization-the-confirmation-bias-perpetuate-racisim-tickets-110719681548. A zoom link to access the presentation is sent 2 days prior to the event.
League of Women Voters of Wheaton includes West Chicago, Warrenville, Winfield, Wheaton and Carol Stream. The League of Women Voters is a non-partisan organization that does not support or oppose any political party or candidate, but whose purpose is to promote political responsibility through informed and active participation of citizens in government.
Healthy West Chicago hosts a Virtual 5K Fun Run Saturday and Sunday, August 22 and 23, 2020. The cost is $10 for adults-18 and over, $7 for residents and $5 for students. All participants receive a HWC shirt and a gift. The first 30 registrants receive a HWC activity tracker. There is a prize for 1st place adult and child. Everyone who registers is entered into the giveaway for the Amazon gift card. To register, visit www.raceroster.com/29234. To participate, runners and walkers can use their phone timers, app, Fitbit, Apple Watch or other running device to individually record their time and distance. Persons can run anywhere such as their neighborhood, trails or even their treadmills at home. After the Run, participants post screenshot of run times on the virtual event page.
All proceeds from the race will be used for Healthy West Chicago's sustainability and the continuation of community programming for West Chicago residents. (merleburl.com)
Babylon performs from 1:30 to 4:00 p.m. Sunday, August 23, 2020, at Hawthorne's Backyard Bar & Grill, 1200 West Hawthorne Lane. (merleburl.com)
The League of Women Voters of Wheaton partners with the Wheaton Public Library for its Livingroom Conversation—virtually. There are two sessions. 1:30 and 7:00 p.m. Monday, August 24, 2020. The topic is "Stereotypes, Prejudices & Bias" The discussion focuses on where these issues impact our daily lives, social interactions, and policy in America. To "attend" email Bari Ericson at ce@wheatonlibrary.org for more information. Enter your email address for instructions and connection details. Registration ends 15 minutes before the start time of the program. The goal of Livingroom Conversations is to bring local citizens together to discuss topics of mutual interest from multiple perspectives.
League of Women Voters of Wheaton includes West Chicago, Warrenville, Winfield, Wheaton and Carol Stream. The League of Women Voters is a non-partisan organization that does not support or oppose any political party or candidate, but whose purpose is to promote political responsibility through informed and active participation of citizens in government.
The West Chicago Police Citizens Police Academy is from 6:30 to 9:00 p.m. Wednesdays for ten weeks, beginning September 16, 2020, at the police station, 325 Spencer Street. The academy gives citizens a behind the scenes look at the criminal justice system and offers insight into every day police work. Topics include patrol tactics, traffic enforcement, crime scene investigation, laws of arrest, search and seizure, use of force and active shooter. Persons must be at least 18 years of age, a resident of West Chicago or an employee of the City and able to pass a criminal background investigation. For an application, call Officer Robyn Nielsen at (630) 293-2222 or email RNielsen@westhicago.org. Applications are due by Wednesday, August 26. Class size is limited to 20 participants. Due to COVID-19, certain protocols are followed, such as social distancing, mandatory masks when social distancing not possible, screening question and temperature checks before each class.
Healthy West Chicago once again partners with the National Forum for Heart Disease and Stroke Prevention for the 2020 Move with Mayor Challenge in August and September. Due to COVID-19, the format is different this year. Made possible with a donation from Jacobs Engineering Group in West Chicago, the MWTM Walking Challenge App makes it possible for persons to track their activities. Persons can download it from the App Store on their personal device. Use the activation code, "moviechicago17". Users then may pair the app with their choice of activity trackers such as Fitbit, Gamin, Apple Watch or those built into their Smart devices. The app collects data on personal steps logged, distances walked and ranking among the participants. For the list of planned activities, visit www.healthywestchicago.org/move-with-the-mayor.
At this time Benjamin School District 25 is starting the 2020/21 school year with remote learning until October.
St. Charles Unit District 303 has a modified reopening plan that will send elementary and middle school students back to school in phases, while high schoolers will begin the academic year remotely.
WeGo Together for Kids once again hosts the School Backpack Bash. At this time, it is scheduled for Thursday, September 3, 2020. The goal is for 500 backpacks filled with school supplies. The organization is requesting donations. There is an Amazon wish list, www.amazon.com/hz/wishlist/ls/14SR2TG3QMHG6?type=wishlist . Persons wanting a list of supplies should email the director, Joie Frankovich, at frankovich@wego33.org/
Wednesday, August 12, 2020, Mayor Ruben Pineda issued an Executive Order that any and all festivals and events on City-owned land through December 31, 2020, are cancelled. This involves Mexican Independence Day, Food Fest, Halloween parade and Frosty Fest. The issuing of the Executive Order was due to the continuing threat posed by the COVID-19 pandemic including the ever increasing positive rates in the City.
Tuesdays and Wednesdays, the Friends of the West Chicago City Museum Facebook page, www.facebook.com/FriendsoftheWestChicagoCityMuseum/, features some history and photos of the past. The most recent photographs highlighted were Campbell's Soup Mushroom Farm and Kline Creek Farm. Also, other significant events are featured. Persons should try to visit the site at least once a week. (merleburl.com)
Gallery 200, 103 West Washington Street, is open on a limited basis. Days and times are from 2:00 to 6:00 p.m. Fridays and from 10:00 a.m. to 2:00 p.m. Saturdays. (merleburl.com)
It is time to get counted—in the 2020 Census. Households can do the census online, mail the paper questionnaires, if one was received, or call. US Census Bureau workers now are going door-to-door to count people who have not responded to earlier communication attempts. Field Data collection is scheduled to conclude by Wednesday, September 30. All census takers have government ID badges with their photographs, US Department of Commerce watermarks and expiration dates. If no one is at home when a census worker visits, the employee will leave a notice with information about responding on line at 2020census.gov or by phone at (844) 330-2020. Also accepted are responses by mail.
The US Constitution mandates that everyone in the country is counted every 10 years. The reasons it is important that everyone be counted include redistricting, fair representation and the distribution of $675 billion in federal funds. The purpose of the census is to gather statistical information. Information on individuals is not shared or released. (merleburl.com)
The DuPage County Health Department developed a dashboard to provide information on the total number of people, in DuPage County, who have tested positive for COVID-19. In addition, the dashboard includes a map which shows the distribution of reported cases by municipality and is updated at 4:00 p.m. daily. DuPage County's "COVID-19 Dashboard" is a one-stop-shop for all the information it offers including a town-by-town breakdown of cases. As of 4:00 p.m. Monday, August 17, 2020, there were 959 cases. It is important to remember to follow the social distancing order, wear masks and wash hands. (merleburl.com)
To keep residents aware of community COVID-19 updates, the City has posted West Chicago's COVID-19 COMMUNICATIONS CENTER on its website, www.westchicago.org. It is located on the upper left-hand side in red. Clicking on this, residents can see the latest information.
Sincere sympathy is extended to the family of Charles B. Laminack, who at the age of 81 passed away Tuesday, August 11, 2020.
Deepest sympathy is expressed to the family of Donald "Don" Francis Earley, who at the age of 89 passed away Thursday, August 13, 2020.
Sincere sympathy is expressed to the family of Janet Lynn Radloff, who at the age of 59 passed away Thursday, August 6, 2020.
Deepest sympathy is expressed to the family of John H. Klingberg who at the age of 93 passed away Thursday, August 13, 2020.
CORRECTION: Last week I had the change of location for Community High School District 94 Board of Education meetings from the Administrative building, 157 West Washington Street, to the High School, 326 Joliet St. The days of meetings are Tuesdays, not Wednesdays.
John Norton, 1999 graduate of West Chicago Community High School, is the Senior Scientist and Business Development Lead at Monopar Therapeutics in Wilmette, a clinical-stage biopharmaceutical company focused on developing proprietary therapeutics designed to extend life or improve the quality of life for cancer patients. Currently, Monopar is developing two cancer drugs that are in the middle and late phases of clinical trials, meaning that they are being tested in people with the goal of gaining FDA approval. The third drug that is being progressed toward the first stages of clinical trials is a host-targeted drug that will hopefully treat the most severe COVID-19 patients, allowing them to bypass ventilator mediation and prevent organ failure and death. To read the complete article visit https://www.myniu.com/article.html?aid=1285. (merleburl.com)
West Chicago Fire Protection District K-9 Search and Rescue Team firefighter/paramedic Todd Baseggio and K-9 Thor received their North American Police Work Dog Association certifications in tracking and obedience. The WCFPD team are members of the Illinois Task Force One Urban Search and Rescue Team. Other team members receiving certification are from North Aurora, Lincolnshire-Riverwood and Waukegan. These teams are expanding their experience and skills beyond tragedies involving building collapses, searching for lost children, and senior citizens who have wandered away from home. These teams, working with drones have proved very successful in locating loss citizens and expanding their potential to more than just large scale building collapses. (merleburl.com)
Bob Larsen, Sheila Rutledge and Jim Zay, DuPage County Board District 6 members, presented 2,800 cloth and paper face masks from Protect DuPage to the DuPage Health coalition. (merleburl.com)
Jessica Muñoz, a 2020 graduate of West Chicago Community High School, is the recipient of a 2019-20 Selected Professions Fellowship from the American Association of University Women. She attends the University of Ohio in Athens, home to the Wexner Medical Center, and is working towards a medical degree, specializing in emergency medicine. Muñoz begins her emergency medical training next year. Upon completion of her residency, she plans on to work on her master's degree in public health.
AAUW is one of the world's leading supporters of graduate women's education. The organization has provided more than $115 million in fellowships, grants, and awards to 13,000 women from more than 145 countries over the past 130 years. (merleburl.com)
Sims Lifecycle Services, an information technology asset disposition and electronics recycling company, recently donated 30 laptops to children in need through the Hemmersbach's Kids Family-Direct Action program. According to the company, this donation makes it possible for children in India and Poland who are living in orphanages to access online activities and educational resources for distance learning programs.
Per the Hemmersbach Kid's Family website, it is a direct action initiative of the IT-services provider Hemmersbach. "We help children across the globe who live in poor conditions. Our focus is on providing the youngest with better living conditions, access to education as well as psychological and medical care. We also address our support to children's homes and the other organizations which give aid to children."
The West Chicago Police Department and the Metropolitan Emergency Response and Investigation Team-Major Crash Reconstruction Team are investigating two fatal vehicle crashes that took place within a 24-hour period.
The first occurred at approximately 7:05 p.m. Friday, August 14, on Kress Road near the Illinois Prairie Path and involved a single vehicle and a bicyclist.
The second occurred at approximately 1:46 a.m. Saturday, August 15, at the intersection of Route 59 and Main Street and involved a vehicle and a pedestrian. Later on Saturday, the Police Department announced the arrest of Sami Ahmad Saadat, 18-year old from West Chicago. He was charged with two counts of Aggravated Street Racing, a Class 4 Felony and was transported to DuPage County Jail to await bond court.
Bill Buchholz III, Human Resources Manager at Buchholz Services, was one of the 25 recipients of the 2020 NextGens to Watch award from "Family Business" magazine. To receive this recognition, the young family business members, ages 35 and under, prove themselves to a variety of constituencies, which includes parents, other relatives, non-family employees, community members and others who might prejudge them because their last name is on the door of the company. His is the third generation in the family-owned business. Buck Services, founded in 1988, is a cleaning and maintenance company serving the school and church market. His father Bill and uncles Joe, Rob and John currently are with the business. Buck Services, founded in 1988, is a cleaning and maintenance company serving the school and church market.
Bill has a Bachelor of Arts degree in business and economics with a minor in international business from Benedictine University. He officially joined the business in 2015, when it was considering new programs for employee retention. He works by his father's side, assisting with payroll, benefits and other family business-related responsibilities. "Bill spearheaded employee recognition days, a company newsletter, an employee referral program and the monthly Golden Hat award. This award recognizes the most outstanding team members," said Joe. (merleburl.com)
At its paper shredding event Saturday, August 1, 2020, West Chicago Environmental Commission had 310 participants, collected 20,100 pounds, which totals 10.05 tons. This was its most successful since starting the program in 2011. In 2016, there were 245 participants. In 2018, 13,960 pounds, which totals 6.98 tons was collected. Accurate Document Destruction, Inc. of Elk Grove Village provides the service.
My email address is merleburl@earthlink.net.