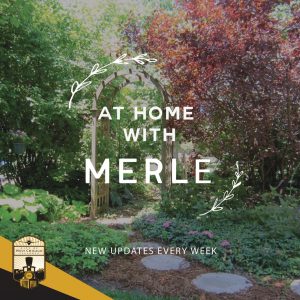 Today is the 100th Anniversary of the passage of the Nineteenth Amendment, which granted women the right to vote, prohibiting any United States citizen to be denied the right to vote based on sex. The House of Representatives passed the amendment May 21, 1919, followed by the Senate June 14, 1919. The final hurdle for passage was receiving the necessary 36 ratifying states to secure adoption. The last state to do so was Tennessee on August 18, 1920. It was officially made into law August 26, 1920.
Prior to this, most states denied women the right to vote. By the late nineteenth century, new state and territories, began to grant women the right to vote. Wyoming was one of these states, hoping to attract more women to the state, as at that time men outnumbered the women 6 to 1. In the 1890s, suffrage organizations, with activists such as Susan B. Anthony and Elizabeth Cady Stanton, focused on a national amendment while still working at the state and local levels.
The entry of the United States into World War I helped to shift the public's opinion of women's suffrage. The National American Woman Suffrage Association and the National Woman's Party staged marches, demonstrations and hunger strikes. President Woodrow Wilson announced his support of the amendment in 1918. The passage allowed 26 million women to vote in the 1920 presidential election. The first woman to vote in Illinois was attorney Ellen Martin from Lombard
Approximately six months before the Nineteenth Amendment was ratified, Emma Mari Defoe and Carrie Chapman Catt agreed to merge the National American Woman's Suffrage Association and the National Council of Women Voters to help the newly enfranchised women exercise their rights as voters. The merger became the League of Women Voters. Originally only women could join the league, but in 1973 the charter was modified to include men. Today the League operates at the local, state, and national level, with more than 1,000 local and 50 state leagues, and one territory league in the US Virgin Islands.
There are many exhibits and programs which honor the 100th Anniversary, most are online. Two are relatively nearby. Elmhurst Museum, 120 E. Park Avenue has 2 exhibits, "Votes for Women—A Portrait of Persistence," and "Rightfully Hers!," plus a history presentation, "Alice Paul—Winning Votes for Women" by Leslie Goddard. The online presentation starts Monday, September 27, and runs through Sunday, October 11, at www.elmhursthistory.org. To visit the museum, reservations are required. "Ballots of Power: A Century of Women's Suffrage" is the exhibit at DuPage County Historical Museum, 102 East Wesley Street in Wheaton.
AROUND AND ABOUT
West Chicago resident Maureen Navadomskis is taking part in "Time Lines" by Julie Brandon. It takes place at 7:30 p.m. Saturday, August 29, 2020, via Zoom. The show is comprised of six "10 minute plays," Navadomskis is in the play, "Have I Got A Deal for You," which takes place in the 1980s. She is the mother of a 20-something woman trying to find her path in life. To view visit https://us02web.zoom.us/j/81216817549?pwd=QlNmclZvYWhDamxMWTVGN1lpWTBCUT09 password is theater20 or by phone, 1 (312) 626-6799, webinar ID is 812 1681 7549, password is 6184327552.
Julie Brandon, the playwright, was in several plays at Gallery Theater. She and Navadomskis performed together in the play, "Love, Loss & What I Wore."
Navadomskis explained, "There is a trend in community theaters these past few years of putting on '10-minute plays'. They are usually curated shows, where playwrights submit their 10-minute plays, then the theater board chooses a set of eight or so to perform. They choose directors, who then choose actors  and the whole thing is put on after a few weeks of rehearsals."
Since theaters are shut down during COVID-19, persons involve in the theater seek other outlets in which to perform. "One thing people are doing is performing plays on Zoom or other online forums." Performing in this production has been a new experience for Navadomskis. "We have rehearsed twice, now, on Zoom. And, it is such a stretch to learn how to navigate the ins and outs of an old hobby done in a completely new way. Even simple blocking, deciding where we are all standing or sitting, takes on a new dimension as we realize that we have to portray all of that within each of our own little video windows and how they will relate to each other when viewed." (merleburl.com)
St. Andrew Lutheran Church, 155 North Prince Crossing Road, holds an outdoor bilingual worship service at 10:30 a.m. Sunday, August 30, 2020. Tacos are available after the service. (merleburl.com)
We Go Together for Kids holds its annual Back to School Backpack Bash from 4:00 to 6:00 p.m. Thursday, September 3, 2020, in the parking lot at Turtle Splash Water Park, 129 West National Street. This is for West Chicago Elementary School District 33 youth only, on a first come, first served basis. This year families must drive through, maintaining the social distance, to pick up the supplies and stay in the car. Persons may pick up supplies for District 33 families or neighbors. For further information call or text Kathy Niedorowski at (331) 223-9070. (merleburl.com)
With the resignation of Lauren Scanlan, there is a vacancy on Community High School District 94 Board of Education. The person selected serves on the board until April 2021, when the remaining two years of the term April 2023 will be filled by election. Scanlan is moving out of the district as she accepted a position of Assistant Principal with Troy District 30A in the Plainfield area. Applications are due by Friday, September 4, 2020, sent to the attention of the Board President via email to cglunt@d94.org or by mail to 326 Joliet Street, West Chicago IL 60185.
Applications should include a cover letter of not more than one page indicating one's interest for serving on the board and what one considerers the strengths and challenges of the district; a resume outlining professional, educational and personal qualifications, plus any school related involvement, if applicable; a list of three personal and/or professional references, with contact information; and contact information including home address, telephone number, and email address. Applications are subject to disclosure under the Illinois Freedom of Information Act. The successful applicant must file a Statement of Economic Interests with the DuPage County Clerk following the appointment.
Applicants must be United States citizen, be at least 18 years old, be a resident of Illinois and District 94 for at least one year, be a registered voter, not be a child sex offender, not hold another incompatible public office, not have a prohibited interest in any contract with the district and not be a school trustee. (merleburl.com)
"Stitched Together," a fabric art display by Patty Koenigsaecker and Sharon Malec, is the exhibit for the months of September and October 2020 at Gallery 200, 103 West Washington Street. The exhibit begins Friday, September 4. Due to the COVID-19 pandemic, there is no artist's reception, but the exhibit will be online. Gallery hours are from 2:00 to 6:00 p.m. Fridays and from 10:00 a.m. to 2:00 p.m. Saturdays. Social distancing is followed and masks are required.
The two women met at a gathering of art quilters almost twenty years ago and their friendship developed. For quite a few years, they have been getting together to challenge themselves to try new techniques. This exhibit highlights some of the artwork the visits have inspired. (merleburl.com)
During the month of September, the City of West Chicago sponsors a "Distance Socially, Eat Locally" Campaign. Part of the event includes 10 gift card give aways valued at $25 each. To enter for a chance to win and help support local restaurants, persons need only to "like" and follow the City of West Chicago Facebook page. Also there will be a Bingo game, in which there will be the chance to win a $100 gift card to a downtown restaurant. For more information, email specialevents@westchicago.org.
Healthy West Chicago once again partners with the National Forum for Heart Disease and Stroke Prevention for the 2020 Move with Mayor Challenge in August and September. Due to COVID-19, the format is different this year. Made possible with a donation from Jacobs Engineering Group in West Chicago, the MWTM Walking Challenge makes it possible for persons to participate in the activities. Using the activation code, "moviechicago17," persons can download it from the App Store on their personal device. Users then may pair the app with their choice of activity trackers such as Fitbit, Gamin, Apple Watch or those built into their Smart devices. The app collects data on personal steps logged, distances walked and ranking among the participants. For the list of planned activities, visit www.healthywestchicago.org/move-with-the-mayor.
The Photo Contest is a segment of the Move With the Mayor event during the months of August and September. Persons submitting a selfie, picture or video of themselves or family being physically active are entered into a drawing for a $25 gift card to Dick Pond Athletics, Inc. The City and HWC will share them individually on their websites or social media accounts and feature them collectively in a slideshow at the conclusion of the challenge.
First United Methodist Church of West Chicago, 643 East Washington Street, now is holding Sunday services, at 9:30 a.m. Persons wishing to attend make reservations and fill out health screening at the church website, firstumcucc.org or call (630) 231-3344. The online services are on the YouTubeChannel, plus live on Facebook.
Hispanic Church of the Nazareth, which meets at the Methodist church, now is holding its 1:30 p.m. Sunday worship services at the church.
DuPage County District 6 Board Member Sheila Rutledge and Wayne Township Food Pantry sponsor a Diaper Drive for disposable and cloth diapers for adults and infants. Formula and wipes also are needed. The two nearby drop off locations are inside the restaurant entrance at Hawthorne's Backyard Bar & Grill, 1200 West Hawthorne Lane; and Wayne Township, 27W031 North Avenue.
It is time to get counted—in the 2020 Census. Households can do the census online, mail the paper questionnaires, if one was received, or call. US Census Bureau workers now are going door-to-door to count people who have not responded to earlier communication attempts. Field Data collection is scheduled to conclude by Wednesday, September 30, less than 40 days. All census takers have government ID badges with their photographs, US Department of Commerce watermarks and expiration dates. If no one is at home when a census worker visits, the employee will leave a notice with information about responding on line at 2020census.gov or by phone at (844) 330-2020. Also accepted are responses by mail.
The US Constitution mandates that everyone in the country is counted every 10 years. The reasons it is important that everyone be counted include redistricting, fair representation and the distribution of $675 billion in federal funds. The purpose of the census is to gather statistical information. Information on individuals is not shared or released. (merleburl.com)
The DuPage County Health Department developed a dashboard to provide information on the total number of people, in DuPage County, who have tested positive for COVID-19. In addition, the dashboard includes a map which shows the distribution of reported cases by municipality and is updated at 4:00 p.m. daily. DuPage County's "COVID-19 Dashboard" is a one-stop-shop for all the information it offers including a town-by-town breakdown of cases. As of 4:00 p.m. Monday, August 24, 2020, there were 1,000 cases. It is important to remember to follow the social distancing order, wear masks and wash hands. (merleburl.com)
To keep residents aware of community COVID-19 updates, the City has posted West Chicago's COVID-19 COMMUNICATIONS CENTER on its website, www.westchicago.org. Also included are the weekly updated messages from Mayor Ruben Pineda. It is located on the upper left-hand side in red. Clicking on this, residents can see the latest information.
Sincere sympathy is extended to the family of Carlo E. Perri, who at the age of 90 passed away Tuesday, August 18, 2020.
Deepest sympathy is expressed to the family of Joan D. Gardiner, who at the 74 passed away Saturday, August 15, 2020.
Sincere sympathy is extended to the family of Teri Ann Honer, who at the age of 55 passed away Thursday, August 20, 2020.
Deepest sympathy is expressed to the family of Robert Gerald "Bobby" Blum, who at the age of 60 passed away Thursday, August 6, 2020.
Sincere sympathy is extended to the family of Todd H. Williamson, who at the age of 66 passed away Saturday, August 6, 2020.
Deepest sympathy is expressed to the family of Mark A. Hook, who at the age of 62 passed away Saturday, August 15, 2020.
Sincere sympathy is extended to the family of Judith Fowler, who at the age of 78 passed away Thursday, August 20, 2020.
Deepest sympathy is expressed to the family of Dale Paul Zarate, who at the age of 57 passed away Thursday, August 20, 2020.
Chicago commuter railroad Metra unveiled its latest heritage locomotive, Metra F59PHI No. 90 has a Chicago & North Western-inspired scheme. The design incorporates elements of C&NW's paint scheme worn on early passenger diesel locomotives such as EMD's E6, Alco's DL-109, and Fairbanks-Morse "Erie Built" units. METX No. 90 is the first of Metra's 21 F59PHI's to be selected for a heritage paint scheme. It will be traversing the very rails that go through West Chicago. (merleburl.com)
Due to COVID-19, the Law Enforcement Torch Run for Special Olympics Illinois was forced to cancel nearly all of its signature fundraising events including Cop on a Rooftop, Five-O at the Dirty-O and Butter Burgers & Badges. These events not only raised money, but also assisted in spreading the word on inclusion and helped connect families with services they might not otherwise receive. West Chicago Police Detective Robbi Peterson has the 2020 merchandise normally available at the events. Persons can support the SOILL with the purchase of these items. T-shirts are unisex sizes Sm-3XL for $20, ball caps for $15, Harley Davidson raffle ticket for $10 and a pull behind camper raffle ticket for $10. To order any of the items, email rpeterson@westchicago.org. (merleburl.com)
At the Monday, August 17, 2020, meeting, City Council approved the sign variance for the Amazon building at 808 Discovery Drive. The item summary stated, "Amazon recently completed a 145,000 square foot "last mile" warehouse/distribution center on about 40 acres." The property includes "extensive roadway frontage of approximately 4,400 linear feet along Discovery Drive with four distinct entrances" off the roadway, "each accessing different parking or loading areas." Amazon wanted four freestanding signs at each entrance. "The sign at the main entrance for customers and employees is proposed to be 70 feet. The other three signs are 30 square feet and are directional."
With a 11-1 vote, council voted to approve the sign variance for the Citgo Gas Station at 206 Main Street. Absent from the meeting were Ward 1 Alderman Lori Chassee and Ward 6 Alderman Becky Stout. Ward 5 Alderman Matt Garling voted no. The item summary explained, the sign cabinet collapsed from severe winds and was damaged beyond repair last winter. "The pole for the sign was not damaged and remains in place. The petitioner, Graham C-Stores, would like to locate the new sign cabinet on the existing pole, " but to do so requires two variances..One is allowing the freestanding sign to be set back zero feet from the property line, instead of the required five feet. The other variance is to allow the sign to be 17 square feet in size instead of the 12 square feet permitted. "Due largely to visibility concerns and minimum available land, alternative locations were ruled out."
At a recent Public Affairs Committee meeting, the West Chicago Police Department submitted its 2019 annual Report. The Department is comprised of 50 employees, including 44 sworn officers and six civilian personnel.
According to information obtained from DU-COMM, the Department handled 33,616 calls for service and force was used in .02 percent of these calls. "Police officers are knowledgeable of both the use of Force Policy and appropriate Use of Force responses. In addition all incidents of Use of Force are reviewed by a sergeant and then s subject to administrative review. In 2019, Use of Force training included qualification and certification with firearms and patrol rifles, less than lethal weapons certifications and review of the Department's use of Force Policy." The Department, in 2019, had nine Levels of Resistance Encountered Reports documents and submitted. "This represents a reduction of 47 percent from 2018."
In 2011, the Department placed a collection box for prescription medication in the lobby of the Police station. The purpose is an effort to provide a convenient, secure and safe way to dispose of unwanted or expired prescription drugs. In 2019, a total of 315 pounds of drugs were dropped off, which was a nine pound increase over 2018. Since its inception, 2,226 pounds of unwanted or expired  prescriptions have been collected.
The Department's Honor Guard is a team of officer formed with the mission to remember and honor all those serving in law enforcement, fire service and the US military who have made the ultimate sacrifice. Members of the Honor Guard receive training in military-style drill and ceremony etiquette. Their activities include presentations, posting and retiring of the Colors, parades, holiday ceremonies and funeral ceremonies and memorials. In 2019, they participated in the Police Officer Memorial in Springfield, Operation Warrior Wishes First Responder Escort at St. Andrew's Golf & Country Club, National Night Out, Railroad Days, Kane County Cougar's game and a Chicago Bears game.
At the Tuesday, August 18, 2020, meeting, Community High School District 94 Board of Education approved the FY 21 operating budget with budgeted revenue of $33.37 million and $36.43 million in expenses. Two million dollars are a transfer from Operations & Maintenance Fund Balance to Capital Projects to fund remaining construction projects. Board member Gary Saake explained, "When the budget was finalized for the referendum projects in 2018, a portion of the work was to be funded out of ongoing O&M revenue, however the transfers weren't going to be made until all of the referendum funds were expended." The Fiscal year 2020 ended with a $2 million surplus, " partly related to the COVID-19 closure. The FY21 budget includes significant contingencies for COVID related expenses. We are anticipating a significant reduction in some state funding, such as the Corporate Personal Property Replacement Tax. Despite the imbalance in the budget this year, the district's fund balances remain strong. Budgets for future years are expected to be balanced…Overall, budgeting in this environment is very much a shot in the dark. State revenue, in particular, is questionable, and expenses will largely depend on when or if in-person education will resume this year. A revised budget may be required as the year progresses."
Also approved was an addendum with the special education provider, Sunrises Transportation, for an up to three percent surcharge to cover special COVID-19 cleaning costs required by state guidelines.
The board authorized the business manager to lease a second driver's education car to help clear the backlog of behind-the-wheel training caused by the COVID situation.
From May 10 through July 4, 2020. Maggie Capettini, former education coordinator at West Chicago City Museum, donated 50 percent of her sales to four charitable organizations. The final results were $390 to Northern Illinois Food Bank, $1,247.50 to My Block, My Hood, My City, $235 to DuPage Foundation, and $100 to Sharing Connections, equaling $1,972.50. She was featured on the FaceBook page of Arts DuPage, www.facebook.com/ArtsDuPage/. (merleburl.com)
My email address is merleburl@earthlink.net.