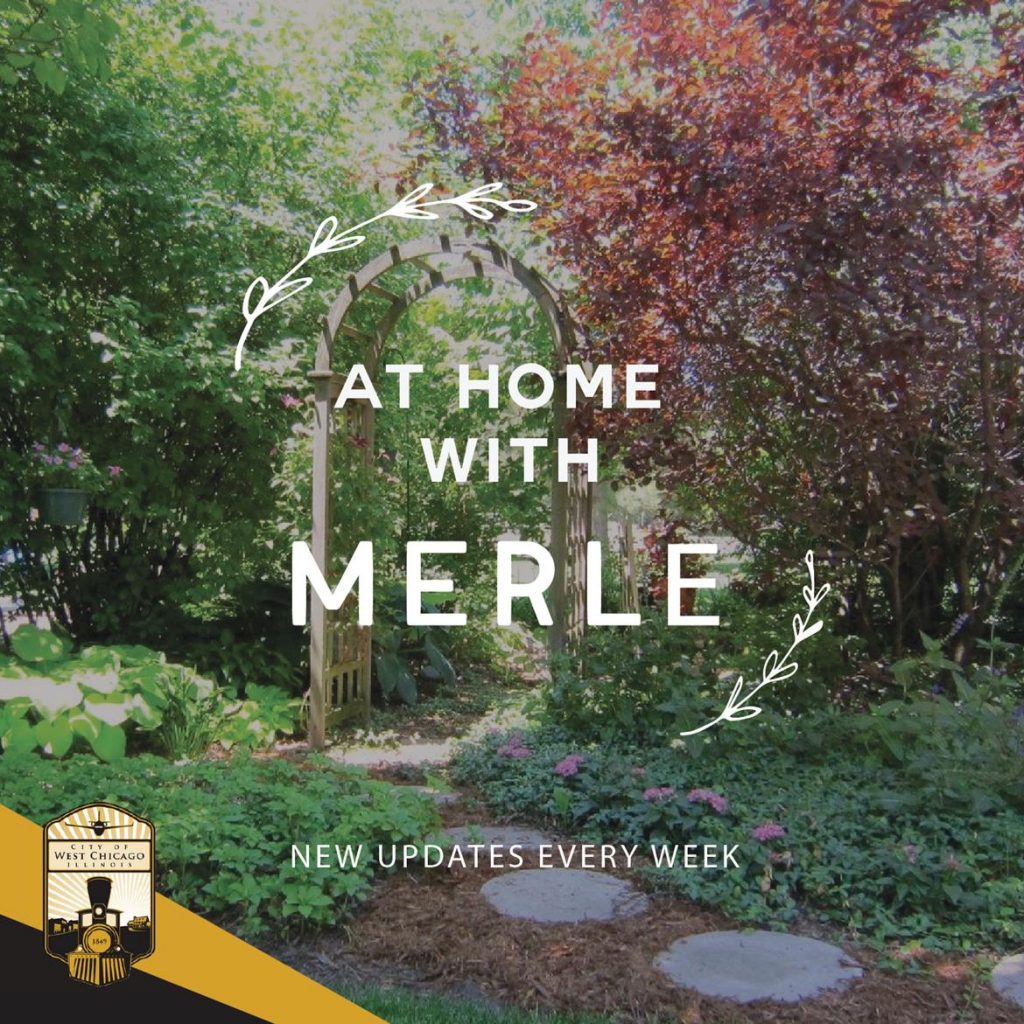 West Chicago Lions Club hosted its 54th Annual New Teachers Luncheon Thursday, August 24, 2019, at St. Andrews Golf & Country Club. The room quickly filled with the new teachers and administrators from West Chicago Elementary School District 33 and Benjamin School District 25. There was lively conversation and laughter at each table, as they learned more about the District, their school and each other. I sat with the new staff of the Early Learning Center. We learned, among other things, there were three White Sox fans (yea!), one does not like sauce on her pizza one knew some really good places to eat and three needed ranch dressing as a dip for the vegetables.
Lion Sterling Price led the Pledge of Allegiance. Reverend Avani Christian, Pastor at First United Methodist Church, gave the invocation. Lions Club President Dan Czuba welcomed the new staff to West Chicago.
Mayor Ruben Pineda said the Lions Club long-standing tradition of welcoming new teachers to our school districts is an important one and an indication of the Club's commitment to education and community outreach. He mentioned he was a Turner School Tiger. "Teachers make all other professions possible." He advised them to explore the City's parks, library, prairies, museums and public art gallery.
Bob Olender, Lions Central Region Zone Chairman, presented an overview of the Lions Club, internationally, nationally and district-wide. "The Lions Clubs are the largest service clubs in the world with 147 million members. The clubs are involved with hearing and sight of both adults and youth." He stressed that if teachers see a child who needs help in these areas reach out to the Lions Club for assistance.
Dr. Jim Woell, the new Superintendent of Benjamin School District 25, thanked the Lions Club for hosting the luncheon. He said, "We are a small school district with sixty percent of our students from incorporated Carol Stream and about 40 percent from unincorporated West Chicago. We are enriched by being part of these two communities." Since it was the first day of classes, the new third grade teacher Lisa Gozdziewicz at Evergreen Elementary School was unable to attend.
Kristina Davis, new Interim Superintendent District 33, thanked the Lions for their really nice and warm welcome. "West Chicago is a unique place to grow up and work." She mentioned some of the changes occurring within the District. These included renovations in schools, extra security measures, literacy and math upgrades, a building of reading encouragement, enhancing the block team schedule at the Middle School, changing the libraries into innovation centers and starting Buddy Birdies, "an inclusive civic action group that makes a difference." She then introduced the new administrative staff. "Some have been in our District, but now are in different positions." They are Margarita Vazquez, Coordinator for Second Language Learning; Gloria Trejo, Assistant Superintendent for Teaching & Learning; Joseph Canna, Assistant Principal of Gary School; Kevin Bulava, Coordinator. of Student Services; Lauren Deno, Assistant Principal at Indian Knoll; Lissette Jacobson, Principal of Pioneer School; Alma Solis, Assistant Principal of Pioneer School; Elliot Kallstrom, Coordinator of Student Services; Kibbee Lewis, Assistant Principal of Leman Middle School; Monica Shackelford, Dean at Leman Middle School; Jackie Campos, Principal of Indian Knoll School; and Jennifer Tapia, Director of Teaching & Learning.
Sandra Warner, Principal Early Learning Center, introduced the new staff. They are Avila, Guadalupe, Speech Language Pathologist; Jonathan Bradford, Social Worker; Melanie Crespo, Psychologist; Shelby Hernandez, Preschool; Katherine Pubentz, Preschool; Stephanie Woyna, Social Worker; Melissa Diaz Munoz, Ext. Autism; Megan Lantz, Pre Kindergarten; and Carlamarie Gual-Bonilla, Pre Kindergarten.
Currier School Principal Mark Truckenbrod introduced the new faculty, who are Angela Francis, Bilingual; Sibila Mabbott, Dual Language; and Ramiro, Romero, Bilingual. Stephanie Drake, Principal at Gary School, introduced the new teachers. They are Ximena Carrasco, First grade Dual; Elizabeth Jones, Facilitator; and Gladis Nevarez, Fourth Grade Dual. Introducing the new teachers at Indian Knoll School was the principal Jackie Campos They are Meagan, Mojica, Fourth grade; Morgan Parise, First grade; Alexandra Serra, Second grade. Lissette Jacobson, Principal at Pioneer School, introduced the new staff. They are Anais Arias, Psychologist; Kelly Konstant, Facilitator; Roberta Callaway, Second grade dual; and Cristina Diaz, Reading. John Rodriguez, Principal of Turner School, said there was no new staff at his school. Wegner School Principal Karen Apostoll introduced Samia Longi, English as Second Language. Zachary Hoffman is the Music teacher for the District.
Leman Middle School Principal Lea Delucca introduced the new teachers and staff. They are Barbara Buckley, Special Education Facilitator; Tasha French, English L.A.; Daisy Garcia, Dual Language Social Studies; Math teachers Nicole D'Angelo, Heather Foley, Natalie Georgitsis, Amanda Montgomery, Kevin O'Toole, Jose Ivan Ortiz, Kristina Sauter and Hunter Sparks; Rebecca Reitz, Social Worker, also at Indian Knoll; Jennifer Sims, Social Studies/Civics, English; Luz Zaragoza, Language Arts Dual Language; Margaret Lindberg, Language Arts; and Bailee Wolfert-Brown, Language Arts.
Western DuPage Chamber of Commerce provided welcome and informational packages in bags provided by Republic Bank. Included were packets, certificates and small gifts from various chamber members.
AROUND AND ABOUT
As a part of the ButterBurgers & Badges fundraiser, officers from the West Chicago Police Department serve meals to the customers from 4:00 to 8:00 p.m. Thursday, August 29, 2019, at Culver's, 4068 East Main Street in St. Charles. In addition to serving meals to customers at their tables or in their cars, the officers accept and encourage tips for their service, which, along with $1 for every purchase of any size Concrete Mixer, benefits Special Olympics Illinois to continue its programs that provides year-round sports training and competition for children and adults with intellectual disabilities. This event continues Culver's support of Special Olympics. (www.merleburl.com)
McTeacher Night, a fundraiser for Club Green of West Chicago Community High School, is from 4:30 to 7:30 p.m. Thursday, August 29, 2019 at McDonalds, 89 West North Avenue. The money raised goes toward the funding of the butterfly garden in front of the high school. In the past this fundraiser helped fund some of the water bottle filling stations in the school, LED lighting in the trophy cases and eco-friendly benches outside by the entrances to the building.
"YouTube and You" is the West Chicago Public Library computer class at 6:30 p.m. Thursday, August 29, 2019, in the conference room, 118 West Washington Street. Librarian Austin Hall showcases what persons can do with YouTube, including creating playlists, changing preferences, creating and uploading videos and starting own channel. To make a reservation, call the adult services department at (630) 231-1152.
Coffee with the Mayor is from 9:00 to 11:00 a.m. Saturday, August 31, 2019, at City Hall, 475 Main Street.
West Chicago Firefighters Association Local 3970 holds an Outside Winger competition from 3:00 to 8:00 p.m. Saturday, August 31, 2019, at Hawthorne's Backyard Bar & Grill, 1200 West Hawthorne Lane. The Winger, where persons taste and judge the various wings cooked by the entrants, starts at 4:00 p.m. There is a People's Choice Award and a Judges' Choice Award. Entrants are West Chicago Firefighters Local 3970, Winfield Firefighters Local 5024, Elmhurst Firefighters Local 3541, St. Charles Firefighters Local 3322, Hawthorne's Backyard, DuPage Cremations, LTD, and Jason Day and brother-In-law. The charge is $10, $5 for children age 12 and under12.
Other activities include 50/50 raffle, silent auction, heads and tails, and activities for children. Heads and tails prizes include a 55-inch television, wheeled cooler and utility cart filled with liquor. There are more than 100 silent auction items. These include custom painted wooden American flag, ride to school on firetruck, dartboard, fishing basket, painting event and certificates for local area businesses and restaurants. (www.merleburl.com))
The 2019 summer "Passport to Adventure" program is coming to an end Monday, Sept 2, 2019. The program is for children ages 4 through 12, who receive stamps at the participating locations, which includes more than 60 museums and nature centers in DuPage and Kane counties. West Chicago City Museum, 132 Main Street, and West Chicago Historical Society Kruse House Museum, 527 Main Street, are participants. The KHM hours are from 11:00 a.m. to 3:00 p.m. Saturdays; it is closed August 31. City Museum hours are 10:00 a.m. to 6:00 p.m. Thursdays and 10:00 a.m. to 2:00 p.m. Fridays and Saturdays. The City Museum is in the fall/winter Passport program which begins Tuesday, September 3 and ends April 30, 2020.
Christine and Matt Moore celebrate their 25th Wedding Anniversary Tuesday, September 3, 2019.
The West Chicago Public Library holds a two-hour Computer Basics class at 7:00 p.m. Wednesday, September 4, 2019, in the conference room, 118 West Washington Street. Areas covered include opening/closing programs and documents, saving documents and computer vocabulary. To make a reservation, call the adult services department at (630) 231-1552, extension 4.
WeGoDrama of West Chicago Community High School presents the Illinois premier "Puffs" by Matt Cox at 7:30 p.m. Thursday, Friday, and Saturday, September 5, 6 and 7, 2019, in Weyrauch Auditorium, 326 Joliet Street. ADA access is at Entrance H on the south side of the building. The show is recommended for teens and adults and may not be suitable for young children. The ticket price is $5 for students, $8 for adults. Tickets are available on line at wegotheatre.com and at the door.
The show is a hysterical exploration of the world of a well-known boy wizard from the perspective of the other students in a magic castle. For seven years a certain boy wizard went to a certain Wizard School and conquered evil. This, however, is not his story. This is the story of the Puffs, who just happened to be there too. A tale for anyone who has never been destined to save the world. It is a clever and inventive play. The adventures are heartfelt and funny as the students grow up and discover the true "magic" in their lives. Anyone who has enjoyed the story of a boy named Potter must see this show.
The cast and crew are Philip Calabrese, Jaclyn Camp, Margaret Hancock, Caitlin Harding, Samuel Incrocci, Kathryn Wenberg, Kenya Bahena, Nathan Bradley, Ryan Castiglia, Christina Champagne, Steven Demma, Josie Kotke and Vincent Lamantia.
Others are Noemi Lara, Grace Miller, Alexa Palacios Reyes, Latanya Phillips, Liz Ryan, and Olivia Wesling, David Brown, Justin Blackburn, Ava Fini, Mikail Herrera, Elizabeth Hurley, Cassi Villa and Jazmin Wilkins.
Mark Begovich is the director. Scenic design is by Chris Jensen, costumes are designed by Clare McKellaston, and hair and make-up is by Jaime Elza. (www.merleburl.com)
"Falling for Art" is the exhibit for the month of September at Gallery 200, 103 West Washington Street. The artwork on display features oils and watercolor florals and landscapes by Kathi Kuchler. The artist's reception is from 6:00 to 9:00 p.m. Friday, September 6, 2019.
At age 14, she started painting in oils and then turned to watercolor, "because I love the fact that I can take my small round paint palette wherever I go." She received her certification as a Botanical Watercolorist and Illustrator through the Morton Arboretum in 2015. In her classes at the Arboretum, Kuchler started drawing with colored pencils, and then recently started working in water soluble oils. She also makes jewelry by inserting miniature prints of her paintings into cabochon pendants, embellishing and adding vintage-like charms and makes upcycling silk scarves with Nuna Felting. Her work has appeared in numerous exhibits and juried art shows. (www.merleburl.com)
West Chicago resident Kathy Steere teaches "Begin to Draw Nature" classes from 9:00 to noon Saturdays, September 7, through September 28, 2019, at Morton Arboretum, 4100 Route 53 in Lisle. The course is designed for beginners and covers how to hold pencil and what type of paper to use. Class size is limited to 15. The charge is $138 for members, $162 for nonmembers, and includes all supplies. To make a reservation, call (630) 719-2468 or go online to www.mortonarb.org/courses/begin-draw-nature.
American Legion Post 300, 123 Main Street, has a Fish Fry, plus regular menu, from 4:00 to 8:00 p.m. Friday, August 30, 2019. Loose Screws Trio provides the musical entertainment from 5:00 to 8:00 p.m. (www.merleburl.com)
West Chicago once again is participating in the Move with the Mayor Challenge, an initiative of the National Forum for Heart Disease & Stroke Prevention, in the month of September. The City of West Chicago and Healthy West Chicago are in partnership for this event .The community walks are planned for either Saturdays or Sunday each week Registration is at 8:30 a.m.; the walk begins at 9:00 a.m. The first 1.5-mile walk, which only takes about 30 minutes, is September 7, 2019, at Norton Elementary School, 2033 Smith Road. At the first walk, walking passports are distributed and participants who attend three out of the four walks can enter the raffle for one of the 12 bikes to be given away.
The other scheduled walks are Sunday, September 15, 2019 in the Mexican Independence Day Parade starting at Leman Middle School, 238 East Hazel Street; September 21, 2019 at Gary School, 130 East Forest Street; September 28, 2019 at St. Andrew Lutheran Church, 155 North Prince Crossing Road.
The World Heart Day-inspired campaign asks citizens to take steps to improve their health by walking and being physically active during the month of September and throughout the year. Persons can download the Challenge app and join the on-going, year-long Walking Challenge program by going to www.hekahealth.com/wchicago.
West Chicago Historical Society hosts its Annual Ice Cream Social and Silent Auction from noon to 3:00 p.m. Saturday, September 7, 2019, on the lawn at the Kruse House Museum, 527 Main Street. The $5 ticket price includes beverage, ice cream, pie or cake. There is a cakewalk. Among the silent auction items are gift certificates to local area restaurants and businesses, books, artwork, jewelry, sports memorabilia and collectibles.
The KHM is open for tours highlighting the 2019 summer exhibit, "Kruse 'N Art." The gardens, restored and maintained by the West Chicago Garden Club, and the towering trees provide the perfect backdrop for an afternoon of socializing. Tickets are available from Society board members or at the door. For further information, call Donna Orlandini at (630) 231-2671 or Joan Conkright at (630) 231-2329.
Prairie Landing Golf Club, 2325 Longest Drive, hosts a Wedding Expo from noon to 4:00 p.m. Sunday, September 8, 2019. There are many vendors that provide the opportunity to find all the services for the wedding. Guests receive an exquisite swag bag, numerous vendor give always and a chance to win the door prize. There is no charge with advance reservations which can be made by calling (630) 208-7633 or email bobsin@prairielanding.com. The charge is $5 at the door.
Mexican Cultural Center-DuPage hosts the Seventh Annual Miss Mexican Heritage Scholarship Pageant at 1:00 p.m. Sunday, September 8, 2019, in the Belushi Performance Hall of McAninch Art Center at College of DuPage, 425 Fawell Boulevard. There are four contestants. The program celebrates Mexican history and culture as contestants tell about their selected Mexican States through speeches, costumes, and performances during the event. Mariachi Monumental De México provides the musical entertainment. The program is in English. The ticket price is a suggested donation of $10 and payable at the door.
Shining Light hosts a Wine and Cheese Party fundraiser at 4:30 p.m. Sunday, September 8, 2019, at Resurrection Catholic Church, 30W350 Army Trail Road in Wayne. This is a tribute to all grandparents with proceed helping elderly clients at nursing homes and hospitals. Local wineries, microbrews, chocolate and cheese companies provide the beverages and foods. Local dance groups provide entertainment. The charge is $10, $50 for a table of eight. To make a reservation, visit shininglightfp.org.
West Chicago Park District social gathering for senior citizens is at noon, September 12, 2019, at The ARC, 201 West National Street. The theme is Guard Your Heart, sponsored by Healthy West Chicago. The menu is soup and salad. Laura Barr from the University of Illinois Extension discusses heart disease, recognition of warning signs and lifestyle changes that decreases incidence and increases chances of recovery. Reservations are due by Friday, September 6, 2019 and may be made in person at The ARC or online at we-goparks.org.
Mexican Independence Days Festivities take place from 1:00 to 10:00 p.m. Saturday, September 14, 2019 and from 1:00 to 6:00 p.m. Sunday, September 15, 2019, in historic downtown West Chicago.
Under the sponsorship of People Made Visible, a committee is working to publish a new cookbook, "One West Chicago: Near and Far," highlighting the diversity of the community through recipes from the people and organizations in the community. At this time, they are requesting recipes from groups and organization. Becky Hall, who is chairing the committee said, "We are celebrating the One West Chicago theme kicked off in 2018 with a community cookbook. We want to capture the great diversity — and great food!—West Chicago has to offer by creating a community cookbook that is more than just recipes —we want to include recipes, photos, and descriptions of all the wonderful groups that make our city such a great place to live." She added, "Qualifying community groups can earn a portion of the proceeds from the cookbook." Recipes are due by Sunday, September 15, 2019.
For further information or to fill out a recipe form, visit the Facebook page, One West Chicago: Near and Far or email wegocookbook@gmail.com. Forms also are available at the City Museum; West Chicago Public Library, 118 West Washington Street; or City Hall, 475 Main Street.
West Chicago Community High School class of 1999 holds its 20th Reunion from 5:00 p.m. to midnight Saturday, September 21, 2019, at Hawthorne's Backyard Bar & Grill, 1200 West Hawthorne Lane. The classes of 1998 and 2000 are invited to attend also. The charge of $33 includes dinner buffet, soft drinks, dessert, DJ and dancing, sand volleyball and lawn games. Victor Correa is the DJ. There is a cash bar. Reservations must be received no later than Sunday, September 15. More information and reservations can be made at the website https://wcchs1999.weebly.com/. (www.merleburl.com)
The West Chicago Police  Citizens Police Academy is from 6:30 to 9:00 p.m. Wednesdays for nine-weeks, beginning September 25, 2019, at the police station, 325 Spencer Street. The Academy gives citizens a behind the scenes look at the criminal justice system and offers insight into every day police work. Topics include patrol tactics, traffic enforcement, crime scene investigation, laws of arrest, search and seizure, use of force and active shooter. Persons must be at least 18 years of age, a resident of West Chicago or an employee of the City and able to pass a criminal background investigation. For an application, call Officer Robyn Nielsen at (630) 293-2222 or email RNielsen@westhicago.org. Applications are due by Wednesday, September 4.
Sincere sympathy is extended to the family of Carolyn Penny, who at the age of 79 passed away Thursday, August 15, 2019.
Deepest sympathy is expressed to the family of John "Bud" Schramer, who at the age of 101 passed away Saturday, August 17, 2019.
Sincere sympathy is extended to the family of Pearl L. Schramer Meyer, who at the age of 97 passed away Friday, August 16, 2019.
Deepest sympathy is expressed to the family of Jacqueline H. "Jackie" Doremus, who at the age of 84 passed away Friday, August 24, 2019.
Sincere sympathy is extended to the family of Juan Christomo Arizo Cantera, who at the age of 55 passed away Wednesday, August 21, 2019.
New officers of West Chicago Rotary Club are Susan Bensen, president; Ben Weseloh, secretary; and Bethany Bayci, treasurer.
At the Wayne Township Reuse, Reduce, Recycle event held Saturday, August 10, 2019, 300 cars came through to drop off items. The township filled a truck with textiles, collected boxes of tattered American flags, inkjet cartridges, eye glasses and cell phones.
Publishers' Graphics St. Louis, LLC moved its Illinois office from Carol Stream to 131 Fremont Street in West Chicago.
The Mexican Cultural Center DuPage recently voted Earl Dowling, Vice President for Institutional Advancement at College of DuPage, and Gloria Trejo, West Chicago Elementary District 33 Assistant Superintendent for Teaching and Learning, to its Board of Directors. (www.merleburl.com)
At the Monday, August 19, 2019, City Council meeting the meeting, Dave Sabathne, CEO/President of Western DuPage Chamber of Commerce, along with the assistance of Mayor Ruben Pineda, presented awards to the winners in the 2019 Railroad Days Parade. Winning the Turner Award for the business best depicting its services was Smile View Dental. The Heritage Award, which is for the youth organization showing its purpose, enthusiasm, and spirit, was West Chicago Elementary School District 33 Ballet Folklorico.
Receiving the Grand Marshall Recognition Award was Richard "Dick" Truitt. The mayor said, "He was a mentor to me. When I was 12, he had me clean the scout cabins at the park and made it into a youth center, where we kids could meet." He added, "Mr. Truitt was a former mayor, he served as City Clerk and Treasurer. He did a lot for the community, designating land as the West Chicago Prairie, designated the old City Hall as the City Museum and renovated the old Jewel to become City Hall." As Truitt, age 95, using a walker, approached the podium, the audience gave him a standing ovation. He was a World War II vet. "I was 19 years old when I joined the Army and fought in Normandy for 300 days. I suffered some injuries. My wife (Catherine) also served. We fought for the freedom and rights you all enjoy." Joining him at the recognition were his son Tom and daughter Bridget. To celebrate his recent birthday, the family had a surprise for him at the meeting— a bagpiper played two songs. One was "Danny Boy," "which my grandmother used to sing to me." I have covered the presentation of these awards for many years, but this is the first time that there were tears in the eyes of some City Council members and the audience. (www.merleburl.com)
Also at the meeting, City Council approved an amendment to the existing Special Use Permit and Lot Consolidation to allow expansion of DuPage Cremations, Ltd. and Memorial Chapel, 951 West Washington Street. The building extension is for 9,146 square feet to the existing 3,893 square-foot crematorium facility. The item summary states, "In addition to the building addition, the expansion also includes the construction of another 71 parking stalls, for a total of 142 stalls."
West Chicago Park District received Level II Arboretum Accreditation from ArbNet. Park District Executive Director said, "It means there is a formal recognition of types and species of plants, flowers and trees in the park which have risen to a level of accomplishment. It involves developing the park over many years in a planned, organized fashion." Per the ArbNet website, "Accreditation is based on self-assessment and documentation of an arboretum's level of achievement of accreditation standards, including planning, governance, number of species, staff or volunteer support, education and public programming, and tree science research and conservation." Criteria for Level II Accreditation includes larger arboretum collection with a minimum number of 100 species, varieties or cultivars of trees and woody plants, an arboretum collections policy that describes the development and professional management of the plants, one or more employees who have job responsibilities that specifically include management or operation of arboretum.
Other organizations achieving this status include Lincoln Park Zoo, Brookfield Zoo, Graceland Cemetery and Elmhurst College (now Elmhurst University).
"ArbNet created its Arboretum Accreditation Program to establish and share a widely recognized set of industry standards for the purpose of unifying the arboretum community. No other international program of accreditation exists that is specific to arboreta." It is an interactive, collaborative, international community of arboreta and tree-focused individuals. ArbNet is sponsored by The Morton Arboretum in collaboration with the American Public Gardens Association and Botanic Gardens Conservation International. (www.merleburl.com)
Support our local businesses as they not only contribute to the community through taxes, but also generously contribute through monetary and in-kind donations to clubs, churches, organizations and schools.
Western DuPage Chamber of Commerce members were contributors to the goody bags for the Lions Club's luncheon for new staff and teachers in West Chicago Elementary School District 33 and Benjamin School District 25 held Wednesday, August21, 2019. They were Winfield in Action, Entree Kitchen, NorthStar Credit Union, West Chicago Park District, JelSert, Republic Bank, Mathnasium, Image Awards and Engraving, Wheaton Bank & Trust, Blue Frost Heating & Cooling, Gorski Chiropractic, FNBC Bank & Trust, Christian Brothers Automotive, Wally's Printing, The UPS Store, Northwestern Medicine, On Pointe Dance Academy and Dr. Richard Smith, Main Street Family Dentist.
Contributing to the performance of New Directors Showcase by WeGo Drama at West Chicago Community High School were West Chicago Printing, Porcayo & Associates, Super Dollar, El Coco Loco Restaurant, Vanity Hair Salon and Queen Nails.
My email address is merleburl@earthlink.net.