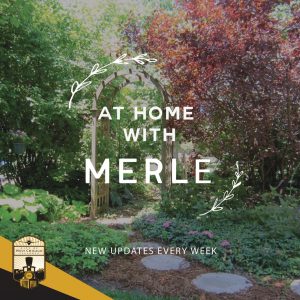 Here it is August already, the dog days of summer with hot days and cool nights. Take the time to enjoy by walking, visiting interesting sites, go to some entertainment venues, take a vacation and/or a staycation, and visit with friends, families and neighbors. Most of all, relax and have fun.
AROUND AND ABOUT
            Educare West DuPage, 851 Pearl Road, hosts its second On-the-Spot Enrollment for the school year 2021-22 from 9:00 a.m. to 3:00 p.m. ending Thursday, August 5, 2021. Educare is for children from birth to five years. Parents/guardians need to bring proof of West Chicago residency, photo ID, medical card/insurance card, child's birth certificate, proof of income/school schedule and most up-tp-date physical exam for child.
Sonny Acres, 29W310 North Avenue, hosts a its second program about raising and releasing Monarch butterflies at 11:00 a.m. Thursday, August 5, 2021. Presenting the program is West Chicago resident Christie Tierney, author of "Flutterby, My Butterfly." She became an avid monarch butterfly and milkweed enthusiast 20 years ago when she was a stay at home mom raising three boys.A neighbor introduced the joy of raising the butterflies, which became a family tradition.
West Chicago Park District holds a Job Fair from 5:00 to 7:00 p.m. Thursday, August 5, 2021, at the ARC, 201 West National Street. For information on positions open and application, visit www.we-goparks.org, under about, then employment. (www.merleburl.com)
The First Division Museum at Cantigny Park presents its Date with History series program at 7:00 p.m. Thursday, August 5, 2021, via Zoom. The program is "This Will Not Stand: The U.S. Army's Road to Victory During the Persian Gulf War," focusing on the 1990-91 conflict in which the U.S. led a coalition of 35 countries in defeating Saddam Hussein's army. Registration is required at FDMuseum.org.
During the summer, Fun Fridays take place from 11:00 a.m. to noon in The Shell at Reed-Keppler Park,129 West National Street. The last show is August 6, 2021, when the entertainment is Dog Days of Summer. (www.merleburl.com)
"Nature's Inspiration" is the exhibit for the month of August at Gallery 200, 103 West Washington Street. The display is oil paintings by Marge Hall. It opens Friday, August 6, 2021. There is no artist's reception. Gallery hours are from 2:00 to 6:00 p.m. Thursdays and Fridays and from 10:00 a.m. to 2:00 p.m. Saturdays. Masks are required.
Hall explained her featured show is a combination of paintings done with inspiration from nature. "In difficult times there is always beauty around us. All we have to do is focus on our surroundings and take in the wonder of God's creation."
For as long as she can remember, Hall has been painting. She has been teaching painting since 1971. Her series of large flowers started in 1991and she paints every species of flowers she can find. "My goal is to capture the light with layers of paint and create an almost luminous flower." (www.merleburl.com)
Wayne Township, 27W031 North Avenue, hosts a Reuse, Recycle, Shred event from 10:00 a.m. to noon Saturday, August 7, 2021. This is a free drive through event. Acceptable items include tattered American flags, batteries, not household, and textiles such as clothes, shoes belts towels sheets in any condition. For those wanting to get rid of medicine, medication disposal bags will be handed out. The document shredding is limited to five "Jewel" sized plastic bags, no boxes.
A favorite group of the crowd returns again this summer. The Twisters perform from 7:00 to 10:00 p.m. Saturday, August 7, 2021, in the yard at Hawthorne's Backyard Bar & Grill, 1200 West Hawthorne Lane. The band plays hits of the 50s, 60s and 70s. Even with tables set up for dining and drinking, there will be ample room for dancing. For this crowd-pleasing event, the restaurant is taking reservations at (630) 293-6700, speak with a manager.
The Sixth Annual Ride for Hope is Sunday, August 8, 2021, at Wintrust Field, 1999 South Springinsguguth in Schaumburg. Registration for the motorcycle ride to raise funds for ovarian cancer is at 8:00 a.m., kickstands up at 10:00 a.m. and after party from 12:30 to 4:00 p.m. The recipient of the funds this year is a resident of West Chicago, who has ovarian cancer for the second time. She turned 40 in July and her youngest daughter has a rare blood disease. The $30 donation includes food and entertainment , $20 for children under the age of 10. To register, visit rideforhopeoca2021.eventbrite.com, register and pay on-site or register on-site. (www.merleburl.com)
Season dates at Turtle Splash Water Park are extended. It is open from 11:30 to a.m. to 6: Sunday, August 8, and Saturday and Sunday, August 14 and 15, 2021.
West Chicago Sharks hold three evaluation sessions, from 6:30 to 7:30 p.m. Tuesdays, August 10 and 17 and from 11:00 a.m. to noon Saturday, August 28, 2021, in the pool at West Chicago Community High School, 326 Joliet Street. Coaches review swim strokes and make recommendations for one of its Fall/Winter training levels. There is open enrollment at any time for al levels of the programs. There are limited seats in the WC Sharks new program level of pre-team for swimmers ages 4 to 5. For evaluation, swimmers need to come and leave the pool in their swimsuits and bring a towel, goggles and wear a face cover when not swimming. All the coaches are vaccinated for COVID-19 and are certified lifeguards. To register or for more information, visit. www.teamunify.com/Home.jsp?team=ilwcs.
West Chicago City Museum presents the Historiography program, a non-fiction book reading group, at 10:30 a.m. Wednesday, August 11, 2021, at Don Earley Park, 840 East Washington Street. The book is "Fly Girls" by Keith O'Brien. To get a copy of the book or for further information, visit Friends of West Chicago City Museum website, wegohistory.com or call (630) 231-3376. It is not necessary to read the book to attend.
A popular sport between the two world wars was airplane racing. Thousands flocked to watch the events. The men pilots were hailed as heroe On the other hand, the women pilots were often ridiculed. The book recounts how five women banded together to break the original glass ceiling. Per Goodread, "O'Brien weaves together the stories of five remarkable women: Florence Klingensmith, a high‑school dropout who worked for a dry cleaner in Fargo, North Dakota; Ruth Elder, an Alabama divorcee; Amelia Earhart, the most famous, but not necessarily the most skilled; Ruth Nichols, who chafed at the constraints of her blue‑blood family's expectations; and Louise Thaden, the mother of two young kids who had her start selling coal in Wichita." In 1936, one of them triumphed in the toughest race of them all.
O'Brien is an award-winning journalist, a former reporter for the Boston Globe, a regular contributor to National Public Radio and Politico, and a critically acclaimed author of books about dreams, Americana, and where the two meet. He has written for the New York Times Magazine and reported stories for This American Life. He was a 2017 finalist for the PEN/ESPN Award for Literary Sports Writing. (www.merleburl.com)
The West Chicago Park District program for senior citizens, age 55 and older, is a movie and lunch at noon Thursday, August 2, 2021, in the ARC, 201 West National Street. The menu for lunch is caesar salad, bread and a choice of soup of Broccoli Cheese, Chicken Tortilla or Cream.of Chicken and Rice. The three choices of movies are "Steel Magnolias" "What About Bob?" and "You've Got Mail." The movie with the most selection is the one to be shown. Popcorn is served. The cost is $10. To make a reservation, visit we-goparks.org.
In partnership with Cantigny Park, the League of Women Voters of Wheaton hosts a Civics Awareness program at 7:00 p.m. Thursday, August 12,  2021, in the Cantigny Park Visitors Center, 1S151 Winfield Road. Doors open at 6:30 p.m. The program is an-person viewing of the 1939 classic, "Mr. Smith Goes to Washington." Complimentary popcorn and bottled water are available. Program and parking are free and reservations are not required. To make a reservation visit my.lwv.org/illinois/wheaton/calendar/civic-awareness. "Mr. Smith Goes to Washington" is a family friendly comedy-drama starring Jimmy Stewart as Jefferson Smith, an idealistic newcomer to the U.S. Senate fighting against political corruption. Directed by Frank Capra, the movie earned 11 Academy Award nominations and is considered one of the greatest films of all time. After the movie, the League of Women Voters and McCormick House raffle 10 copies of Ian Rosenberg's 2021 book, "The Fight for Free Speech: Ten Cases that Define our First Amendment Freedoms." Rosenberg is speaking at the following Civic Awareness Series event, an online program via Zoom, on September 9, 2021.
League of Women Voters of Wheaton includes West Chicago, Warrenville, Winfield, Wheaton and Carol Stream. The League of Women Voters is a non-partisan organization that does not support or oppose any political party or candidate, but whose purpose is to promote political responsibility through informed and active participation of citizens in government.
West Chicago Public Library, 118 West Washington Street, is closed for staff in-service day Friday, August 13. 2021.
Healthy West Chicago offers both a live and virtual 2021 5K Fun Run.Age groups are 10 and under, 11 to 14, 15 to 19, 20 to 29, 30 to 39, 40 to 49, 50 to 59, and 60 and over. The top three overall male and female participants receive awards, plus the top three males and females in each age category receive awards; there are no awards for the virtual race. The live race starts at 8:00 a.m., with registration at 7:00 a.m., Saturday, August 21, by Turtle Splash Water Park in Reed Keppler Park, 129 West National Street. Registration is at Zone 250, west of the ARC Center. All participants use the water park parking lot. The Run is on a certified course on the Prairie Path. The fee is $20 for residents, $25 for non-residents; $10 for student residents and $10 for student non-residents, and $5 for the 5K Walk. All proceeds from the race will be used for Healthy West Chicago sustainability and continuation of community programming for West Chicago residents. Virtual race participants can run at any time Saturday or Sunday, July 21 and 22. A.To register, visit https://raceroster.com/events/2021/48352/healthy-west-chicago-5k-walkrun. Persons who preregister are entered in the raffle for a $250 card to Vionic shoes. All registrants have the chance to win four Turtle Splash Water Park passes donated by the West Chicago Parks Foundation, two $25 gift certificates to Dick Pond Athletics, three gift certificates to The Slice Spot and one month fitness membership at the ARC Center. (www.merleburl.com)
Whole Family Health Fair, sponsored by State Senator Karina Villa and State Representative Maura Hirschauer, is from 8:30 a.m. to noon Saturday, August 14, at St. Andrew Lutheran Church, 155 North Prince Crossing Road. The fair offers food from the local food pantry, school supplies, health check and information about local services. (www.merleburl.com)
Maureen Navadomskis and Ellen Shwatal host BYO Creativity from 10:30 a.m. to 1:30 p.m. Saturday, August 14, 2021, at Gallery 200, 103 West Washington Street. This is a time for persons to "bring your own" creativity and work on artistic/craft projects and, at the same time, meet and visit with people in the community. Guests bring their own material for whatever project they are working on, such as painting, drawing, yarn crafts, scrap booking or adult coloring. Registration is not required, just drop in at the Gallery. At this time, masks are required. The event is scheduled to take place the second Saturday of each month. For information, visit https://www.facebook.com/groups/byocwc/about. Person can drop in and leave anytime during the time period.
At the July meeting, Shwatal gave some watercolor tips. Navadomskis said, "Since we were all interested in what she was doing, we put away our own activities when she offered to show us how to mask off our paper, add salt to our paintings for an interesting effect, and doodle on our finished projects. It was fun bouncing ideas off each other and learning new things!" (www.merleburl.com)
West Chicago Park District hosts Taco & Art Fest from 3:00 to 9:00 p.m. Saturday, August 14, 2021, at The Shell in Reed-Keppler Park, 129 West National Street. There will be tacos, music, pony rides and art. Entertainment is Leman Folklore Ballet, West Chicago Elementary School District 33 Youth Mariachi Band and the featured act by Son Monarcas. Per the website, "Son Monarcas is a Latin Folk Fusion ensemble led by Mercedes Inez Martinez and Irekani Ferreyra. Like that of the Monarch Butterfly, they take you on a musical migration from the USA to Latin America by fusing indie soul with traditional son & cumbia. Son Monarcas is comprised of musicians who are well-versed in the Afro-Mestizo genres of folk music from Latin America and blend the traditional with the contemporary by creating original arrangements of "son" while retaining the foundation of the traditional style. Their original compositions include influences of Cumbia, Samba, Jazz and Experimental music in English and Spanish." The Fireworks Display, sponsored by the City of West Chicago, begins at 9:00 p.m. (www.merleburl.com)
Glen Arbor Community Church, 204 Church Street, hosts a Back tp School Party from 4:00 to 7:00 p.m. Saturday, August 14, 2021. Activities include music and games.
The West Chicago Police Department has partnered with Dunkin Donuts to support Special Olympics Illinois, which supports more than 23,000 athletes with intellectual disabilities. Police Chief Colin Fleury and Community Relations Officer Robyn Nielsen will deliver two dozen doughnuts and coffee to businesses, organizations or large groups donating $100 to Special Olympics Illinois. Those interested in supporting SOIL, email Nielsen at RNielsen@westchicago.org or call (630) 293-2222 to place your donut/coffee order by Tuesday, August 17, 2021. (www.merleburl.com)
West Chicago Food Fest takes place from 11:00 a.m. to 3:00 p.m. Saturday, August 28, 2021, in the historic downtown district. The event includes food vendors, musical entertainment and family activities. Healthy West Chicago offers free Kids Healthy Cooking classes taught by the chefs from The Kitchen Table. Class times are 11:30 a.m., 12:30 p.m. and 1:30 p.m. To guarantee a time slot, pre-register at https://forms.gle/kEU7WehGcaYq7eu76. (www.merleburl.com)
The West Chicago City Museum hosts its annual Tales Tombstones Tell cemetery walk Friday, October 1, 2021, both at Oakwood Cemetery and virtually. Celebrations, such as the 1949 West Chicago Centennial Celebration, is the theme. Volunteer readers and guides are needed. For information or to volunteer, email museum@westchicago.org.  (www.merleburl.com)
Veterans of Foreign Wars Post 6791 Auxiliary hosts bingo Sundays at the post, 431 North Neltnor Boulevard, Doors open at noon, bingo begins at 1:30 p.m.
Support our local businesses.
A COVID-19 vaccination clinic is open from 2:30 to 6:00 p.m. Tuesdays at St. Andrew Lutheran Church, 155 North Prince Crossing Road. The clinic is for persons age 18 and older. To make an appointment, call the church office at (630) 231-3787 or email office@standrewlutheran.net.
A COVID-19 testing site is open from 8:30 a.m. to 12:30 p.m. Tuesdays and Thursdays in a VNA Health Care Mobile at St. Andrew Lutheran Church, 155 North Prince Crossing Road. There is no charge. Appointments are required and may be made at (630) 892-4355 or (847) 717-6455
The DuPage County Health Department developed a dashboard to provide information on the total number of people, in DuPage County, who have tested positive for COVID-19. In addition, the dashboard includes a map which shows the distribution of reported cases by municipality and is updated at 4:00 p.m. daily. DuPage County's "COVID-19 Dashboard" is a one-stop-shop for all the information it offers including a town-by-town breakdown of cases. As of Monday, August 2, 2021, there were 4,746 cases and 53 deaths; this is the number from the beginning of track recording.
To keep residents aware of community COVID-19 updates, the City has posted West Chicago's COVID-19 COMMUNICATIONS CENTER on its website, www.westchicago.org. It is located on the upper left-hand side in red. Clicking on this, residents can see the latest information.
Sincere sympathy is extended to the family of Norm Randle, who passed away Friday, July 30, 2021.
CORRECTION Ditch Witch relocated from Lombard to Carol Stream in 1972.
West Chicago Community High School Class of 1960 donated money from their Reunion fund to support local families in need.
At the Tuesday, July 18, 2021, meeting, Community High School District 94 Board of Education approved the promotion of Mary Howard to Assistant Principal for Teaching and Learning. She replaces Allister Scott, who recently retired. Howard was the Division Head of the Language Arts Department.
The Board then approved Lauren Stewart as Division Head of the Language Arts Department. Stewart was a teacher in this department.
Also approved was a contract extension for the period July 1,2021 to June 30, 2026, to Dr. Moses Cheng as Superintendent of District 94. The terms are identical to the prior contract, and allow the board to provide performance-based annual increases up to three percent per year.
The Board formally voted to oppose the Village of Winfield's Tax Increment Finance District based on information currently available.The Winfield Village Board has initiated the process of convening a Joint Review Board composed of representatives of each taxing district to recommend or not-recommend establishment of the new TIF.
The weather was perfect for the Friends of West Chicago Parks Foundation Great Turtle Race Sunday, August 24, 2021. Foundation board member Fil Guipoco, the emcee, told many turtle jokes.The roars from the crowd were loud and clear as they rooted for their favorite rubber turtle. The winners of the race were Dimitrius Redmund. First place; Ruben Campos, second place; and Daniel Day, third place. Best of all, almost $500 was raised. As a side note, turtles do make sound, but most are too low for the human ear to hear, except for hissing. (www.nerleburl.com)
The Illinois Community College Trustees Association elected College of DuPage Board Chair Maureen Dunne vice president and president elect of 2021-22. (www.merleburl.com)
West Chicago resident and City Clerk, Nancy Smith, was one of six veterans receiving a quilt at Quilt of Valor event hosted by Prairie Star Quilt Guild. Rita Pennington, Quilt of Valor Illinois State Coordinator, led the Pledge of Allegiance. Becky Hall, West Chicago resident and member of the guild, nominated Smith. "Nancy Mae Rossell, now Smith, served in the Women's Army Corp from 1962 to 1965. Nancy served during the Cuban Missile Crises, Vietnam War, and Gulf of Tonkin. Her rank at discharge was E5 DCSOPS G3 Training and Operations. She served at Fort McClellan Alabama, Fifth Army Headquarters, and the Pentagon. At the pentagon they would sometimes serve in 12-hour shifts, sleeping on desks. She typed one of the first names of deaths for the Vietnam War." Smith also was the first woman Commander of American Legion Post 300, and, thus far, the only one. Smith said, "I feel so honored to receive this quilt."
A Quilt of Honor is a quality, handmade quilt that is machine or hand quilted. It is awarded to a Service member or veteran who has been touched by war, saying "thank you for your service and sacrifice in serving our nation."  The QOV quilt must be a specific size, have a label with required information, be awarded and be recorded. Catherine Roberts of Seaford, Delaware, started the movement in 2003 and it now has spread across the United States, even having an international presence. By the Spring of 2021, there were 300,000 QOV awarded. (www.merleburl.com)
The photographs of Norfolk & Western steam locomotive by West Chicago resident and well known photographer Phil Weibler were selected in the "Judges Liked"  category of the 2021 John E. Gruber Creative Photography Awards. The judges said, "Streamlined Norfolk & Western steam locomotives of the K- and J-class provide a fascinating window to the past in this series of images, which thoroughly captured the imagination of the judges. The beautiful execution, description of context, and film-grain texture of these classic N&W engines—depicted at rest in the rain, at night ready to depart, and at speed in pacing action—comprise a memorable set of images." As a prize, Weibler received a one-year subscription to "Railroad Heritage." For this photograph award program, the organization received 149 submissions from 96 photographers representing 28 states and nine countries. To view the photographs, visit https://railphoto-art.org/2021-awards/.
Since its founding in 1997, the Center for Railroad Photography & Art is committed to telling stories of railroading through imagery: interpreting the past creatively, connecting it to the present while looking to the future. Per its website, The Center, a 501(c)(3) not-for-profit arts and education organization, achieves its mission through exhibitions, conferences, and publications that spring from its core commitment to collect, preserve, and then make widely available imagery that portrays the nearly 200-year history of railroads.
Gruber was a photographer, journalist and founder of the Center. In 1994, the R&LHS conferred its lifetime achievement award for photography on Gruber. From 1995 to 1999, he was editor of the magazine "Vintage Rails" and later served as a contributing editor to "Classic Trains."(www.merleburl.com)
A special meeting of the West Chicago Rotary Club started with a private tour of the gardens at Cantigny Park. Paul J. Keenon,  District 6449 Assistant Governor, was the featured guest. He discussed the importance of service to others as Rotarians, but also stated Rotarians have fun. He administered the oath of office to Mary Ann Manna, West Chicago resident and owner of Manna Real Estate, as the new president of the West Chicago Club. Other officers are Omar Espinosa of Republic Bank and Ben Weseloh of West Chicago Public Library. (www.merleburl.com)
Friday, July 30, 2021, West Chicago Police Officers responded to a call from the 1200 block of South Oak Street to speak with a resident who reported discovering a bullet hole in his garage. After canvassing the area, the offices discovered multiple neighbors heard shots being fired earlier in the evening. After responding, West Chicago Police detectives learned two victims were walking in the area when an argument ensued between them and the suspect. The suspect entered a vehicle, fired shots at them and fled the scene. No one was injured. The investigation is ongoing. The Police Department reminds persons who see anything or hear anything that is suspicious or criminal in nature to call 911 immediately.
My email address is merleburl@earthlink.net.