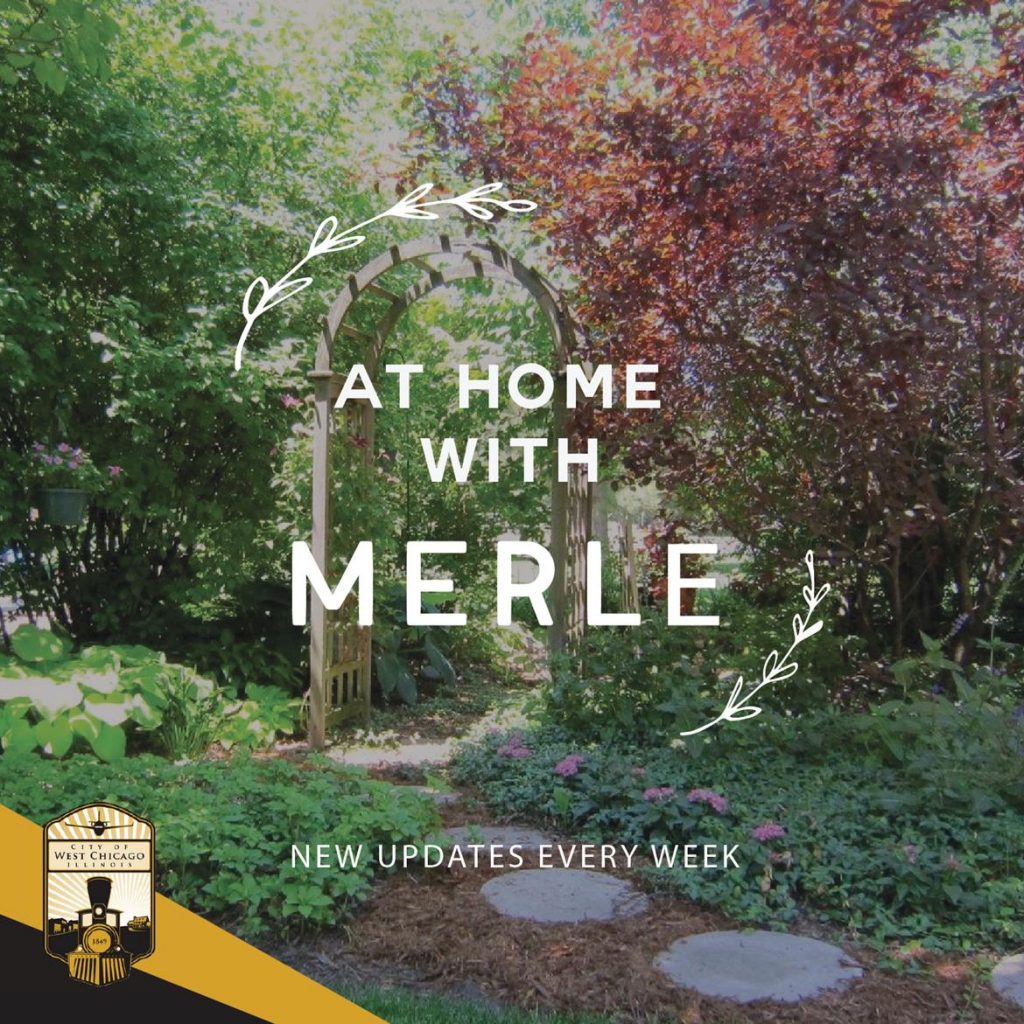 Farmers markets are open, offering a variety of freshly picked fruit and vegetables, giving an enhancement of flavor. However, at times I find my eyes are bigger than my stomach. A head of broccoli or cauliflower is too much for a single person. Now, I know some use the canning method to preserve their garden or farmers market produce, but this is not me. I always look in awe as I view on Facebook the wonderful results of West Chicago residents Roxanne Matejovsky Hamlin and Judi Horsley canning the produce from their gardens.
Yet, at the same time, there are many times, especially during the cooler months of fall and winter that I want some of the vegetables and fruits, which can add the extra flavor to a recipe or be one of the side dishes. I recently discovered how easy it is to freeze some produce. Last year I froze chives; this year bought a chive plant and am enjoying fresh and freezing some. I also bought a basil plant, which adds to the taste of the store bought sauces. Remember, I am not the gourmet chef. Yet the freezing method adds some zing to my life.
AROUND AND ABOUT
Fun Fridays at The Shell, hosted by the West Chicago Park District, take place from 11:00 a.m. to noon at the Shell in Reed-Keppler Park, 129 West National Street. Social distancing is enforced. No reservations are required. Little Miss Ann entertains August 7, 2020. Playing various instruments, she provides an interactive program of uplifting music. Mary Marconi takes the stage August 14. Youths enjoy magic tricks, shake shakers and dance along with rockin' tunes. (merleburl.com)
We Grow Dreams Greenhouse & Garden Center, 1055 West Washington Street, has new hours for August, 9:00 a.m. to 4:00 p.m. Tuesday through Friday, 9:00 a.m. to 2:00 p.m. Saturday and closed Sundays and Mondays. Plants available are herbs, succulents and houseplants, plus craft and garden items.
The greenhouse mission statement is to provide people with disabilities the opportunity to lead fulfilling lives and to train and work in a supportive, safe and caring environment while producing and providing products and services to the community. In this pursuit, we honor the concepts of human dignity, respect, hard work, fellowship and friendship.
Garden Works Project has a Fall Seedling Pre-sale. Seedlings are $3 each. To pre-order visit www.gardenworksproject.org/shop. Contactless pick up is Saturday, August 15, 2020, at the Resource Center, 103 West Washington Street.
With the restrictions to recreational sport issued by Governor J.B. Pritzker, the Illinois High School Association board of directors voted to move the football, girls' volleyball and boys' soccer seasons to spring. All other falls sports considered low risk of boys and girls' golf, boys' and girls' cross-country, girls' swimming and girls' tennis will be played as scheduled adhering to certain restriction. Practice for these sports can begin Monday, August 10, 2020. The sports schedule is in effect even if schools go to a full remote learning schedule. This is how things stand as of now; there can always be changes.
The Warrenville Public Library partners with GardenWorks Project for a Digital Food Growers Network Workshop at 6:30 p.m. Monday, August 10, 2020, through Zoom. Team members Jeannie and Amanda discuss fall gardening crops, growing in the cold and techniques to extend gardens through all seasons. To register, visit https://us02web.zoom.us/webinar/register/WN_heGc5-dVTdmySLdONWaBvw . On the day of the event, a library staff member sends an email with a link and password, instructions on downloading the software or app and a phone number for participants wanting to call into the event. Plan to join about 10 minutes prior to the program.
Healthy West Chicago hosts a free Virtual Cooking Matters for Teens Class. The three half-hour classes begin at 4:30 p.m. on Wednesdays in August 2020. "Learn to Cook Like a Real Chef" is August 12; "Smart Food Choice Wherever you Go" is August 19; and "Drink to Your Health: Tasty, Low Sugar Choices" is August 26. All participants receive a "Cooking Matters for Teens Cookbook." Classes are geared for ages 13 to 17 and are limited to 25 families, first come, first served. To register, visit https://bit.ly/2CZQAC2. Food is distributed at a no-contact pick up. Once registered, more information is emailed with confirmation of registration. At the food pick-up, parents or guardians sign for a kit, only one per family, and a waiver for participation. (merleburl.com)
West Chicago resident Fabiola Garcia has her Special Treasures booth from 7:00 a.m. to 1:00 p.m. at the Winfield Farmers Market, 27W171 Geneva Road. Dates are Wednesdays August 12 and 26, September 9 and 23, and October 7 and 21, 2020.
St. Andrew Lutheran Church hosts the Northern Illinois Food Bank mobile food pantry from 4:00 to 5:30 p.m. Friday, August 14, 2020, at the church, 155 North Prince Crossing Road. When the mobile pantry was at the church, July 13, 190 households were served, benefiting 842 families.
Wayne Township, 27W031 North Avenue, holds its annual Reuse, Recycle and Shred Event from 10:00 a.m. to noon Saturday, August 15, 2020. Collectible items include cell phones, eyeglasses, ink jet and laser jet cartridges, tattered American flags, batteries-not household, textiles such as towels, linens, clothing, belts and shoes, which can be reusable or non-reusable, and personal documents for shredding. There is also metal, computer and microwaves disposal for a cost. Televisions are $20 each, tube monitors are $10 and microwaves are $5. For further information, call Cindy at (630) 231-7140.
In partnership with Cantigny Park, the League of Women Voters of Wheaton hosts a Civics Awareness program at 7:00 p.m. Thursday, August 20, 2020, via Zoom. Professor John Mueller presents the program, The "Other": How Dehumanization, the Confirmation Bias, and the Vividness Effect Perpetuate Racism. He discusses how a person's behavior affects others and what people can do to be aware and affect change. Mueller is a Professor of Psychology at North Central College in Naperville. As a social psychologist, he has taught courses in stereotyping and prejudice. Additionally, he created and maintains a large, annotated collection of Resources for the Teaching of Social Psychology. To register visit https://www.eventbrite.com/e/the-other-how-dehumanization-the-confirmation-bias-perpetuate-racisim-tickets-110719681548. A zoom link to access the presentation is sent two days prior to the event.
League of Women Voters of Wheaton includes West Chicago, Warrenville, Winfield, Wheaton and Carol Stream. The League of Women Voters is a non-partisan organization that does not support or oppose any political party or candidate, but whose purpose is to promote political responsibility through informed and active participation of citizens in government.
West Chicago Social Club, 920 East Roosevelt Road, has an outside show Friday, August 21, 2020. Doors open at 7:00 p.m.; show begins at 8:00 p.m. Bands performing are Led Zeppelin 2 and American English. Ticket prices are $15 for general admission, $200 for four at front table, and $100 for a table of four. To make a reservation, visit theticketrumba.com.
Healthy West Chicago hosts a Virtual 5K Fun Run Saturday and Sunday, August 22 and 23, 2020. The cost is $10 for adults-18 and over, $7 for residents and $5 for students. All participants receive a HWC shirt and a gift. The first 30 registrants receive a HWC activity tracker. There is a prize for 1st place adult and child. Everyone who registers is entered into the raffle for the Amazon gift card. To register, visit www.raceroster.com/29234. To participate, runners and walkers can use their phone timers, app, Fitbit, Apple Watch or other running device to individually record their time and distance. Persons can run anywhere such as their neighborhood, trails or even their treadmills at home. After the Run, participants post screenshot of run times on the virtual event page.
All proceeds from the race will be used for Healthy West Chicago's sustainability and the continuation of community programming for West Chicago residents.
The West Chicago Police Citizens Police Academy is from 6:30 to 9:00 p.m. Wednesdays for ten weeks, beginning September 16, 2020, at the police station, 325 Spencer Street. The Academy gives citizens a behind the scenes look at the criminal justice system and offers insight into every day police work. Topics include patrol tactics, traffic enforcement, crime scene investigation, laws of arrest, search and seizure, use of force and active shooter. Persons must be at least 18 years of age, a resident of West Chicago or an employee of the City and able to pass a criminal background investigation. For an application, call Officer Robyn Nielsen at (630) 293-2222 or email RNielsen@westhicago.org. Applications are due by Wednesday, August 26. Class size is limited to 20 participants. Due to COVID-19, certain protocols are followed, such as social distancing, mandatory masks when social distancing not possible, screening question and temperature checks before each class. (merleburl.com)
Healthy West Chicago once again partners with the National Forum for Heart Disease and Stroke Prevention for the 2020 Move with Mayor Challenge in August and September. Due to COVID-19, the format is different this year. Made possible with a donation from Jacobs Engineering Group in West Chicago, the MWTM Walking Challenge makes it possible for persons to participate in the activities. Using the activation code, "moviechicago17," persons can download it from the App Store on their personal device. Users then may pair the app with their choice of activity trackers such as Fitbit, Gamin, Apple Watch or those built into their Smart devices. The app collects data on personal steps logged, distances walked and ranking among the participants. For the list of planned activities, visit www.healthywestchicago.org/move-with-the-mayor. (merleburl.com)
The exhibit, "Oh, the Places You Can Go When the Pandemic Is No More," a photograph display by West Chicago resident Judy Horsley, continues through August 2020 at Gallery 200, 103 West Washington Street. Persons unable to visit the Gallery can view the virtual exhibit at http://peoplemadevisible.com/gallery-200/oh-the-places-you-can-go-when-the-pandemic-is-no-more/. Gallery hours are from 2:00 to 6:00 p.m. Fridays and from 11:00 a.m. to 6:00 p.m. Saturdays. Social distancing is followed and masks are required.
If you are a registered voter in DuPage County, applications to receive a ballot by mail for the General Election Tuesday, November 3, 2020 have been mailed. Persons receiving the application and wanting to vote by mail need only to follow the directions and return it in the mail. Persons opting for this choice will receive the ballot after Thursday, September 24, 2020.
Ur Mexican Art & Craft show takes place from 10:00 a.m. to 7:00 p.m. almost all Fridays to Sundays, at 1450 Joliet St.
Wayne Township Food Pantry, 27W031 North Avenue, drive thru distribution is from 10:00 a.m. to noon Wednesdays. The is a change from the Saturday distribution.
Glen Arbor Community Church, 204 Church Street, Sunday worship services are available three ways. These are in person at 10:00 a.m., livestream on Facebook www.facebook.com/Glen-Arbor-Community-Church-111698995534487, at 10:00 a.m., and video online at church website, glenarborchurch.com/sermons/.
It is time to get counted—in the 2020 Census. Households can do the census online, mail the paper questionnaires, if one was received, or call (844) 330-2020. Contrary to popular belief, persons do not need their Census ID code in order to fill out the Census. People can fill the form out online at my2020census.gov or over the phone by simply stating their address. The census form is available in English and 12 additional languages. Business, community leaders and local government use the census data to create jobs, ensure public safety preparedness and support community initiatives. The US Constitution mandates that everyone in the country is counted every 10 years. The reasons it is important that everyone is counted include redistricting, fair representation and the distribution of $675 billion in federal funds. The purpose of the census is to gather statistical information. Information on individuals is not shared or released.
The DuPage County Health Department developed a dashboard to provide information on the total number of people, in DuPage County, who have tested positive for COVID-19. In addition, the dashboard includes a map which shows the distribution of reported cases by municipality and is updated at 4:00 p.m. daily. DuPage County's "COVID-19 Dashboard" is a one-stop-shop for all the information it offers including a town-by-town breakdown of cases. As of 4:00 p.m. Monday, July 27, 2020, there were 883 cases. It is important to remember to follow the social distancing order, wear masks and wash hands.
To keep residents aware of community COVID-19 updates, the City has posted West Chicago's COVID-19 COMMUNICATIONS CENTER on its website, www.westchicago.org. Also included are the weekly updated messages from Mayor Ruben Pineda. It is located on the upper left-hand side in red. Clicking on this, residents can see the latest information.
Sincere sympathy is extended to the family of Ida Van Zwietan, who at the age of 98 passed way Friday, July 24, 2020.
Deepest sympathy is expressed to the family of Howard William Born, who at the age of 81 passed away Wednesday, July 29, 2020.
Sincere sympathy is extended to the family of Aura Curran Hammond, who at the age of 98 passed away Tuesday, July 14, 2020.
Deepest sympathy is expressed to the family of Ruby J. Grauer, who at the age of 94 passed away Sunday, July 24, 2020
I have mentioned the closing of Olde North Pancake House, 27W751 North Avenue, but always seemed to have different dates for number of years open. The real date was 1963, making it 57 years. It had three different owner in the 10 years before Alma Horan became the owner in 1973, later her son, Rick, took over ownership. The Wednesday, July 29, 2020, issue of the "Daily Herald" featured an article in its Business section on the restaurant. The following is what the current owner Rick Horan wrote on the restaurant's Facebook page Monday, July 27.
"I am announcing today that Olde North Pancake House will no longer be open. After 47 years we have done all that we can to keep this from happening. We want to thank all of our customers that have visited us over those 47 years. It's been our pleasure to serve and get to know you on a personal level as well. We will always have those memories to take with us. We have been a leader in the breakfast community for so many years it's very hard to say goodbye. I want to also thank my staff for showing me the courage, the integrity and professionalism to the very end. I will always appreciate your dedication, service, and wish you all the very best! Hopefully, you all have enjoyed some great moments at Olde North over the 47 years. Special times like birthdays, holidays and anniversaries. You will always have those to cherish for years to come. I would also like to thank my wife Heidi for supporting me in all the years of working each and every holiday for all those years. A special thanks to my kids Ashley, Courtney and Ricky without their hard work and dedication of growing up in the business. I could not have done it without you! Ricky, my son, has put in 9 years of devotion to Olde North and for that I am forever grateful. Lastly, I would like to thank my mother Alma Horan for giving me the chance to carry on the tradition of her restaurant and make it truly one of the best breakfast places around. Thank you mom!
In closing, if you have a special time, a fond memory you would like to share please open up your heart and share that moment with us. Hopefully, we will be able to re-open Olde North Pancake House and relive those moments in time. Good-bye from our family to yours! Olde North Pancake House." (merleburl.com)
In its annual list of the Chicago region, U.S. News and World Report ranked Northwestern Medicine Central DuPage Hospital in Winfield as Number 8.
Veterans of Foreign Wars Post 6791 Auxiliary recently nominated, elected and installed its officers. Member Ethel Moorhouse administers the oath of office. Officers are President, Terry Adams; Senior Vice President, Pam Brugota, Junior Vice President, Kathy Mendel; Treasurer, Terry Escobedo; Chaplain, Diana Denton; Conductress, Feliz Sanchez; Guard, Roy Brugota; and Three-year Trustee: Evie Fry.
Appointees are Secretary, Patty Linsenmeyer; Patriotic Instructor, Nancy Smith; Membership, Terry Escobedo; Americanism, Nancy Smith; Hospital, Diana Denton; National Home & Buddy Poppy, Cindy Paris; Youth Activities, Pam Brugata; Veterans & Family Services, Barb Urick; and Voice of Democracy, Nancy Smith.
Persons wanting to subscribe to my pictorial website can either visit merleburl.com or https://merleburl.com/subscribe/.
The Illinois Supreme Court through the Administrative Office of Illinois Courts approved the DuPage County Drug Court for Certification. In the press release, Chief Judge Dan Guerin stated, "Certification requires careful adherence to the practices and procedures in the Illinois State Supreme Court Problem-Solving Court Standards. The AOIC staff conducted an extensive review of our written policies, completed site visits, and observed courtroom proceedings and staffings with our Drug Court team. Based on this review, the AOIC recognized the DuPage County. Drug Court for implementing evidence-based practices seeking to reduce substance abuse and criminal recidivism."
EEA-Vintage Aircraft Association in Oshkosh, Wisconsin honored West Chicago resident and Ward 3 Alderman Al Hallett as Volunteer of the Week. Hallett has been an active member of the VAA since 2000. Hallett stated, "I originally worked flight ops doing almost every job out there including occasionally managing a flight line point! In 2009, we began working on the new hangar and I was recruited to work on the electrical portion of the project! That took me in a new direction leading to several work projects and in 2015, along with Wayne Wendorf, I became co-chairman of construction with Mike Blombach as Chairman, I am still working toward my check ride to be a licensed pilot!" Hallett served in the Air Force as an Avionics Technician on the F4D Phantom 2 and was discharged in 1972.
Per the VAA website, the members include pilots, mechanics and non-pilots. The EAA Vintage Aircraft Association brings together people from around the world who share a common interest in the aircraft of yesteryear. It is the largest organization in the world dedicate to the preservation and restoration of vintage aircraft. (merleburl.com)
Floral Market, 183 West Washington Street, is closed.
WDCB 90,9FM featured St. Andrew Lutheran Church on its Sunday, August 2, 2020, broadcast. It concerned the weekly Saturday food drives held at the church. To listen to the show, visit wdch.org/program/wdcb-weekly.
My email address is merleburl@earthlink.net.