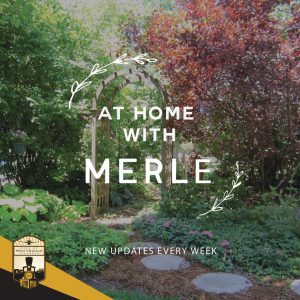 West Chicago Community High School and the Community Highs School Foundation presented two individuals with 2018 Distinguished Alumni Achievement Awards. Bruce Guevara, class of 2006 received it for Entrepreneurship and Don Stockton, class of 1979, received it for Academic Leadership.
In 2014, Guevara realized a dream come true when he opened the doors to his own business, B-1 Brazilian Jiu-Jitsu & Self Defense in Warrenville. Jiu-Jitsu was first developed in the 1870s in Japan. It is a method of self-defense employed without the use of weapons. Instead, the adversary's strength and weight are used to disable him or her. With proper training a 150-pound person can successfully restrain a 300 pound person. At the beginning, he kept his 40-hour a week job at LA Fitness and then taught classes from 6:00 to 10:00 p.m. By 2017, his business had grown, requiring a move to a larger facility in Naperville. Illinois State Troopers and officers of the Aurora and Warrenville Police Departments signed up for training in safe restraint and escape techniques, all with the goal of keeping others, as well as themselves, safe.
When he was a student at WCCHS, Guevara ran the 100 and 200 meter sprints on the Varsity Track team and was a running back on the Varsity Football team. The first in his family to receive a college degree, he graduated with a major in economics from Northern Illinois University in DeKalb.
As a black belt professor in the tradition of Carlos Gracie, Sr., Guevara believes that the jiu-jitsu philosophy and techniques are lifelong skills and should be offered in all high school programs. In that spirit, Bruce regularly awards several one-year scholarships to youth and families that might not be able to afford the classes at B-1 Brazilian Jiu-Jitsu. He also offers special self-defense classes at the Warrenville Park District. Guevara volunteers at the Court Appointed Special Advocates' fundraisers every year, supports WAGS Animal Shelter and helps out with events at the Naperville Chamber of Commerce.
In his fifteen years as Superintendent of Conroe Independent School District in The Woodlands, Texas, Don Stockton shook the hands of 55,000 graduates as they walked across the stage to accept their diplomas. Under Stockton's leadership CISD student population doubled to 61,000 on sixty campuses, making Conroe the thirteenth largest school district in Texas and the 65th largest in the nation.  From 2003 to 2018, bond issues passed, facilities and stadiums rose up, and, most important to this superintendent, student-focused programs took root.
When ninth grade teacher, Sam Cable, approached Stockton with an idea to help students who might fall through the cracks of success, Superintendent Stockton helped launch All Means. The CISD Education Foundation funds $50 monthly incentives and $2,000 at graduation to students who maintain a positive attitude and a strong work ethic to stay on track to college. These students are mentored and monitored to ensure that each one shows steady progress toward higher education.
Stockton not only wanted students to succeed, he also envisioned the Foundation as a source to generate new teachers from vital para-professionals already employed in the district by offering them scholarships toward college degrees and teacher certification. Stockton named the program after his dad, a WWII and Korean War veteran, "The Earl Stockton Memorial Bilingual and Special Education Para-Professional Scholarship."
As a student at WCCHS, he found teachers and coaches that inspired him, such as Jeff Ainsworth and Butch Hansen. Stockton set the school high jump record his sophomore year, was Most Valuable Player and Co-Captain of the basketball team, and in his senior year was named Honorable Mention All American and Honorary Captain of the Wildcat football team. He was an Honor Roll student all four years and a member of National Honor Society. He received a football scholarship in 1979 at Purdue University in West Lafayette, Indiana, where he started out as a business major. He changed his major to education in his junior year.
After graduation Stockton taught math in Lafayette, Indiana and earned his master's degree. In 1986 he headed to the Conroe schools in Texas as math teacher and football coach at both Conroe High School and Travis Junior High School. He earned his mid-management certification at Sam Houston University and a doctorate degree at Texas A & M University, and then became principal of The Woodlands High School, McCullough Junior High School, and Knox Junior High School. He served as Assistant Superintendent and Interim Superintendent before being appointed Conroe Independent School District Superintendent of Schools in 2003.
In 2004 he was given the Texas Counseling Association Layperson Exemplary Service Award from counselors of the public and private practice sectors throughout the state of Texas. In March 2005 he was named Educator of the Month for "Texas School Business," and in 2007 Dr. Stockton was named Education Service Center Region VI Superintendent of the Year, Texas Superintendent of the Year Finalist, and was selected as Grand Marshall of the 2007 Conroe Black History Month Parade. At The Woodlands' 24th Annual Martin Luther King, Jr. Commemorative Celebration, Stockton received the 2013 Drum Major Award, an honor given annually to an outstanding individual whose life or work best exemplifies what Dr. King called his notion of greatness—the innate human need for recognition, the desire for distinction—the ideals of being a Drum Major. In addition to his responsibilities as Superintendent, Stockton volunteers on educational and civic boards and committees, including Junior Achievement Board of Southeast Texas, The Woodlands Area Chamber of Commerce. He also has received recognition from different organizations, and educational institutions. These are just a few of his accomplishments and recognition of his service and dedication to education and students. Stockton retired at the end of the 2017-2018 school year, shaking the hands of his last graduating class. (www.merleburl.com)
AROUND AND ABOUT
Mariachi los Rayos de Leman Middle School presents its Holiday Concert at 7:00 p.m. Thursday, December 13, 2018, in the cafetorium, 238 East Hazel Street.
The Finance Committee meeting is rescheduled to 7:00 p.m. Thursday, December 13 from, Thursday, December 27, 2018, at City Hall, 475 Main Street.
The Concert, Symphony, and String Orchestras of West Chicago Community High School present their Holiday Concert at 7:00 p.m. Thursday, December 13, 2018, in Weyrauch Auditorium, 326 Joliet Street. The symphony, concert and chamber orchestras, and C-Choir perform. Alexandra Wojciechowski is the director.
The West Chicago Park District holds Drop N' Shop events from 5:30 to 9:30 p.m. Fridays December 14, and December 21, 2018, at the ARC, 201 West National Street. Sign up is required a week in advance. The charge is $20 per child for residents and $24 for non-residents. Parents drop off their children for an evening of fun in the gym and Treehouse, which includes a G-rated movie and cheese pizza. It is for children age 2 and older. To register visit the ARC in person or online at www.we-goparks.org. For further information, email Gina Radun at gradun@we-goparks.org.
WeGo Drama presents the Fall Studio production, "We Just Live Here," at 7:00 p.m. Friday, December 14, 2018, in Weyrauch Auditorium, 326 Joliet Street.
The original devised show is based on interviews with people in the school community and others affiliated with the West Chicago area. Through moments of drama and comedy, people of all different ages come to life. Drama students were involved in the research, writing and directing.
The writers, directors, and performers are Grecia Bahena, Giovanni Benitez, Ryan Castiglia, Christina Champagne, Roxanne Garcia, Eric Latham, Ruby Lebo, Winter Massie, Matthew Stavenger, Cassandra Villa, Abby Carr, Nathan Bradley, Delaney Flynn, Noemi Lara and Justin Blackburn. The play is coordinated by Mark Begovich. Technical direction is by Chris Jensen.  Hair and Make-up is by Jamie Elza. (www.merleburl.com)
St. Andrew Lutheran Church celebrates Las Posadas, Spanish for "The Inns," from Saturday, December 15, through Sunday, December 23, 2018. The celebration is based upon the Bible story of Mary and Joseph's nine-day journey from Nazareth to Bethlehem and their search for shelter. The reenactment takes place at the homes of designated members of the congregation and other locations and includes songs, food and prayer. On the last day, the celebration takes place at 9:00 p.m. at the church, 155 North Prince Crossing Road. For further information on the schedule, call the church office at (630) 231-3787. (www.merleburl.com)
Glen Arbor Community Church, 204 Church Street, holds a special children's Scooby Doo Christmas program at 10:00 a.m. Sunday, December 16, 2018.
St Andrew Lutheran Church, 155 North Prince Crossing Road, holds a Blue Christmas service at 7:00 p.m. Sunday, December 16, 2018. Reverend Josh Ebner, pastor of the church, explains, "While Advent is a season of hope and Christmas is a season of joy, not everyone feels hopeful or like celebrating. Grief, illness, aging, depression, loneliness, unemployment, and loss are magnified. Even those who are not struggling with losses may feel the stress of preparations and expectations around Christmas time. A Blue Christmas service may provide a time and place of solace during the often frenetic days surrounding the celebration of Christmas. We come together seeking healing and room to share grief, sadness, loneliness, or confusion when these emotions often feel out of place during the holidays."
Wayne/Winfield Area Youth/Family Services offers hour-long computer classes for senior citizens, 27W031 North Avenue. Not only do seniors learn basic skills, but also have the opportunity to socialize. The fee is $2. Reservations are required and may be made by calling (630) 231-7166. Beginner classes are at 1:00 p.m. Tuesdays. "Introduction to Pinterest" class is at 4:00 p.m. Monday, December17, 2018. This is the last class for 2018.
WeGo Wildcats Special Olympics Club basketball game against Naperville 203 is at 6:30 p.m. Monday, December 17, 2018. The team won its first game of the season with the final score of 46-41 against Glenbard North Wednesday, December 5. Club president Dave Hempe said, "It was a very exciting game as we erased an 11 point deficit in the final quarter. One of our athletes scored his first points of the season, six for the game."
Renewal Church celebrates Los Posadas Navideñas at 7:00 p.m. Monday, December 17, 2018, at the ARC, 201 West National Street.
Through an end of the year fundraiser, We Grow Greenhouse & Garden Center, 1055 West Washington Street, seeks to raise $30,000 with Ball Horticultural matching the funds raised up to $15,000.  The Greenhouses are in need of some major work such as new heaters, exhaust fans, new planting benches and display areas. With the goal of expanding the Greenhouse capabilities, the business can attract more customers and see it grow. To make a donation, mail to We Go Dreams, P.O. Box 861, or visit the website www.wegodrems.org. The deadline for donations is Monday, December 31, 2018.
The Greenhouse mission, a not-for-profit organization, is to provide people with disabilities the opportunity to lead fulfilling lives and to train and work in a supportive, safe and caring environment while producing and providing products and services to the community.
During the month of December, the exhibit in the display case at the West Chicago Public Library is some nutcrackers from the collection of West Chicago resident Jacqualine Kufer. They are of various sizes, seasons and styles. (www.merleburl.com)
American Legion Post 300 bar opens at 3:00 p.m. Mondays during the month of December.
Artwork by artists from Gallery 200 is on display in December and January at the West Chicago Public Library. This is the first group to have an exhibit in the new art hanging system in the Creative Corridor, which is across from the main floor display case. This area of the library is designed to display artwork and artwork creation, where patrons can view art and collections from the local community. (ww.merleburl.com)
The latest project of the West Chicago Public Library District Foundation is to raise funds for the renovation of the main program room. In addition to refitting the cabinets, the project includes new walls and new tables. At the Yule Ball Friday, November 30, the foundation offered gift bags to the children, a Kindle giveaway for the adults and had a jar for donations. Persons wanting to donate monies for this project can drop it off or mail it to the Library, 118 West Washington Street, with checks made payable to the West Chicago Public Library District Foundation or to the foundation's PayPal page. For more information, visit https://wcpldf.org/donate-2/. The winner of the Kindle was Kathy Gruden of DeKalb.
The foundation is a not-for-profit organization dedicated to raising monies to fund special projects for the library. One-hundred percent of the funds raised goes toward the funding of the projects. Previous projects include a book scanner, a mobile computer lab, new library chairs and a new WiFi portal, the largest non-commercial public portal in the city. (www.merleburl.com)
Sincere sympathy is extended to the family of Charles David Casanova, who at the age of 77 passed away Friday, November 30, 2018.
Deepest sympathy is expressed to the family of Thomas Lee "Tom" Johnson, who at the age of 73 passed away Monday, December 3, 2018.
Sincere sympathy is extended to the family of Michael Allen Smith, who at the age of 72 passed away November 7, 2018.
Deepest sympathy is expressed to the family of George Taylor, who passed away Saturday, November 24, 2018.
Sincere sympathy is extended to the family of Lyle Armando Castro, who at the age of 26 passed away Tuesday, December 4, 2018.
At the Monday, December 3, 2018 City Council meeting, City Clerk Nancy Smith administered the oath of office to Jeanne M. Short as alderman of Ward 6 for an unexpired two-year term ending April 2019. The position was held by George Garcia, who resigned as he moved to another ward in the City.
Also at the meeting, City Council approved a contract for Plan Review and Inspections for a four-year period beginning January 2019 with B&F Construction Code Services, Inc. This is the current company providing the service. Per the item summary, "Staff sought proposals from qualified firms and received four responses. Fees consist of hourly or flat rates, plus plan review rates. B&F matched their current fees, which they propose to maintain for the first two years of the contract, and after that, increases up to three percent each subsequent year are proposed. In the most expensive scenario, their fees may reach about $366, 010 in the final year of the contract. This still is significantly lower than the current rates of their competition. The company also supplies building, plumbing, mechanical and electrical inspectors. The proposal also includes free training for key members of City staff related to building codes and plan processing. The B&F Academy is the primary training ground for inspectors in northeastern Illinois."
At its 11th annual Cookie Bazaar, St. Andrew Lutheran Church raised  $1,285, part of which goes to the Neighborhood Food Pantry, and part to the church and its youth group. On a personal note, the cookies are delicious and I am finished with "holiday baking."
In the Food for Fines program of the West Chicago Public Library District held from November 1 through November 21, 2018, 260 items were collected. These were donated to the Neighborhood Food Pantry on the Real Life Church campus, 525 North Neltnor Boulevard.
During Frosty Fest, $179 was donated at the Cookie Decorating event. FNBC Bank and Trust will match these funds and donate it to the Neighborhood Food Pantry.
Recognition of the businesses of the tenth annual Brilliance in Business Awards included the showing of a video and the presentation of trophies at the Monday, December 3, 2018, City Council meeting. The business winners are Kindred Coffee for Downtown Entrepreneurship, Royal Polish  for Small Business Category and Lakeshore Recycling Systems for Outstanding Achievement in Health, Safety, and the Environment. More information on these business is on the City's website, www.westchicago.org.
Kindred Coffee Roasters opened its doors in 2013 as a small roast to order online retailer of special coffee. Then in 2016 proceeded to purchase, renovate and open the business at 148 West Washington Street in 2018. Owners. Ryan Hammer, Sarah Harms and her husband Patrick Harms, not only serve coffee, tea, hot chocolate, bagels, muffins and a small lunch menu, but also provide community space for events and meetings.
Lakeshore Recycling Systems, 1655 Powis Road, is an established leader in the industry of waste diversion, with its ability to reclaim 40 percent recyclable material from the conventional waste stream. The company demonstrates a commitment in sophisticate equipment and new technology. It is the largest privately-held waste diversion company in Illinois.
Owner Kristen Ramirez opened the doors of Royal Polish Nail Salon, 115 Galena Street, eight years ago. Her success comes about because of personal service, knowledge and commitment to industry best practices. She has a steady, loyal clientele and receives consistent five-star reviews on social media. (www.merlburl.com)
At Frosty Fest, Mayor Ruben Pineda presented a special plaque to Jeff and Todd Kramer. The plaque, created by local artist LeRoy Fennewald, honored their father Joe Kramer, who passed away May 9, 2018. The artist burned a tree with an inscription on a slice of wood from a downed tree at Reed-Keppler Park. Since 2010, Kramer Tree Specialists of West Chicago has donated its services, lights, and tree ornaments to create a magical community tree for the holiday season. Joe loved this community and gave his services in many ways. (www.merleburl.com)
My email address is merleburl@earthlink.net.