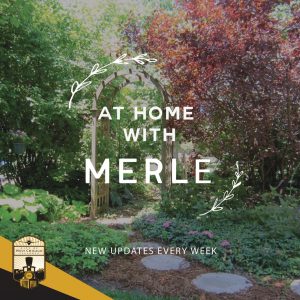 A familiar face will be missing from Winfield Township. After 17 years, lifelong resident Dona Smith is retiring from her position as Supervisor of Winfield Township, effective Friday, December 4, 2020. However her commitment to community and service started before she was old enough to vote.
            Her father, the late Donald N. Hensel, held many political positions, which included serving for 10 years as State Representative  of the 50th District. This was the beginning of her commitment to politics. She won her first attempt at elected office in 1997 and held the  position of Township Clerk until elected Supervisor in 2003. While Clerk, Smith served as secretary of DuPage County Township Clerk's Association. Since 2005 to the present, she  has served as president of the DuPage County Township Supervisor's  Association.
            Currently Smith also is the President of the West Chicago Mosquito Abatement District. Seeing a need, she worked hard for an appointment to the Board which came about in 1981 – 40 years and 10 terms later.
            Commitment to the community involves her long time membership in American Legion Post 300 Auxiliary, Smith joined in 1973, serving now as Vice President. Her interest in the Legion dates back to her junior high years, when she was president of the American Legion Junior Auxiliary.
            Her other past involvements include serving as a West Chicago Neighborhood Watch Block, Captain, a St. Mary's Church CCD instructor, a West Chicago Peer Jury Coordinator, member of both the DuPage County Health Coalition and the DuPage County Mosquito Task Force, and being the chairwoman of National Night Out from 1990 to 2001. "West Chicago did not have a YMCA or other type of facility for kids to go," said Smith. "But, together with Jim Westerhoff, and the support of the City of West Chicago and a handful of amazing volunteers, we started West Chicago's first Open Gym."  Held every Friday evening during the school year at West Chicago Junior High, the Open Gym gave children a safe place to hang out with positive role models which included West Chicago police officers. "Some Friday nights we would have 250 kids show up," said Smith.
As Chairman, Smith worked with many citizens to organize "Battle of the Bands" competitions during Railroad Days, break dancing contests throughout the year, day trips to soccer and baseball games and much more. One of the activities Smith started during her tenure with the West Chicago Youth Commission, and which is still done today, is the annual leaf raking project for seniors and people unable to take care of their yards due to physical or medical reasons.
Through all her endeavors, what gave Smith the most pride was having her three children by her side volunteering. Dawn McQuillan (Chorobik), Kristen Paris (Chorobik) and Eric Chorobik were all volunteers for numerous community events through the years. "Looking back, it was a lot of work," said Smith, "but by helping the community I was also helping myself and my family. I would not have been able to do all that I did without the support of my family. They have always been the driving force in all that I do." (www.merleburl.com)
AROUND AND ABOUT
Small Gifts of Art" is the exhibit at Gallery 200, 103 West Washington Street, during the month of December. The artwork of the featured artists is perfect for holiday gifts, plus reasonably priced. Due to COVID-19, The Gallery is temporarily closed, but orders can be placed on line, https://www.facebook.com/Gallery200/ or http://peoplemadevisible.com/gallery-200/
Persons comment below the image of a piece in which they are interested in buying or send Gallery 200 a private message through an invoice to pay by credit card and arrange contact-less delivery within 10 miles of West Chicago, or a small delivery fee. Shipping also is available for a fee.
Participating artists are Margaret Bucholz, Marge Hall, Nadine Buck, Kathi Kuchler, Sharon Malek, Heide Morris, Britta Renwick, Rita Skarha, Sue Tripp, and Marita Valdizan. The artwork includes jewelry, felted soaps, wall art, painted boxes, felted Santas and gnomes, knitted scarves and gloves, glass painted hurricane candle holders, plaster sculpture, glass art, oil paintings and felted silk scarves. (www.merleburl.com)
Home for the Holidays event continues at West Chicago Public Library and includes holiday performances, storytime, cooking and draft demonstrations for all ages. Most can be seen on Facebook, https://www.facebook.com/wcpld/. Thursday, December 3, 2020. Adult Services librarian Austin Hall presents a cooking demonstration, "Santa Strawberries and Holiday Fudge," at 6:00 p.m. Holiday Crafts with Mrs. Nicki is at 6:30 p.m. A live performance by St. Andrew Lutheran Church Band is at 7:00 p.m. They perform some traditional Spanish Christmas Carol. A Craft Demonstration of felt ornaments, geared for adults, is at 8:00 p.m. Registration is required, www.wcpld.info. Registration includes a supply kit that can be picked up at curbside service. Available for first 70 patrons who register. Closing Storytime with Ms. Nicole is at 8:30 p.m. She reads the classic "Twas the Night Before Christmas." www.merleburl.com)
West Chicago Park District hosts a virtual holiday event from 1:00 to 4:00 p.m. Saturday, December 5, 2020. Watching from the comfort of their homes and wearing pajamas, participants can join Santa, Mrs. Claus and the elves at the North Pole via Zoom. Children can spend time sharing their Christmas list with Santa, listening to Mrs. Claus read a holiday story and playing Christmas bingo, making a holiday ornament and singing a few carols with the elves. Bingo winners and prizes are mailed to winners Parents/guardians should register each child participating, Parents need to pick up packets during regular business hours from Monday, December 14, through Friday, December 18. To register, visit.we-goarks.org, (www.merleburl.com)
Frosty may not be here on a specific day as in the past, but he is using the magic in that old silk hat to visit various location in the community. Frosty and the City of Wes Chicago put together a Frosty Virtual Scavenger Hunt which continues through to 11:59 p.m. Wednesday, December 9, 2020. The ten places he visited appear on Facebook, https://www.facebook.com/West-Chicago-Frosty-Fest-Frosty-5k-106246407872936/?view_public_for=106246407872936 on a staggered basis. As residents follow Frosty, they can submit their guess of the location. All correct guesses are then entered to win a prize in a random selection, scheduled for Thursday, December 10.
With the holiday season upon us, the onset of decorating begins in earnest, which includes the discovery of strands of incandescent and LED holiday lights that no longer work and finding a way of ecological disposal. The City provides the "green" answer with the offer of free recycling for the holiday lights and extension cords from Friday, November 27, 2020, through Friday, January 17, 2021. The offer is open to residents, businesses, clubs, churches and organizations. Drop-off locations are City Hall, 475 Main Street, open limited hours of 8:00 a.m. to noon; First United Methodist Church of West Chicago, by exterior door at 643 East Washington Street; Murphy Ace Hardware, 319 South Neltnor Boulevard; Water Treatment Plant, 1400 West Hawthorne Lane; West Chicago Public Library District, 118 WestWashington Street; and the ARC Center, 201 West National Street..
West Chicago Park District offers a perfect memento for pet owners with Holiday Pet Pictures. The event starts at 9:00 a.m. Saturday, December 5, 2020, at the ARC Center, 201 West National Street. The appointments for pets to have photos taken with Santa are in 15 minute time slots. It is one time slot and photo per pet. Participants enter at the back of the Center; there are directional signs. The charge is $5 for residents and $5 for non-residents. Each registered household receives one photo ornament, plus a digital photo file via email. Register at www.we-goparks.org. (www.merleburl.com)
We Grow Dreams Greenhouse and Garden Center, 1055 West Washington Street, hosts a Christmas event from 9:00 a.m. to 1:00 p.m. Saturday, December 5, 2020, part of the festive event will be done, virtually. However, persons can stop by the greenhouse to purchase Christmas gifts from the craft shop, holiday decorations of Poinsettias and Christmas Cactus, table top reindeer and, new this year, sno-gnomes. With every $10 spent in the greenhouse, customers receive a raffle ticket to enter for the prize of their choice. Those staying home can make a donation to the greenhouse and have the opportunity to make selections to enter into the raffle and for every $5 donated they receive a free raffle ticket. The drawing takes place at 1:00 p.m. via Facebook. (www.merleburl.com)
St. Andrew Lutheran Church usually holds its annual Christmas Cookie Bazaar, but, due to COVID-19, it is cancelled. A portion of the proceeds were donated to Neighborhood Food Pantries. Persons who would like to donate should make a check payable to St. Andrew Lutheran Church, writing Food Pantry in the memo and mailing it to St. Andrew Lutheran Church, 155 North Prince CrossingRoad Road, West Chicago, IL 60185. As a non baker, I always liked their event, not only did I have a d a nice array of Holiday cookies to share, but also was donations to a good cause.
First United Methodist Church of West Chicago begins its Sunday Advent worship services at 9:30 a/m/, beginning December 6 and ending December 20. The theme is "Those Who Dream."
FNBC Bank & Trust Wealth Management is a sponsor the Tower Chorale. Their first virtual holiday concert premieres at 3:00 p.m. Sunday, December 6, 2020, and available throughout the month of December via YouTube or at https://www.facebook.com/towerchorale/
The Tower Chorale is an 80-voice community choir comprised of amateur and professional singers. Its roster includes former members of the Chicago Symphony Chorus, the Apollo Chorus, the Grant Park Symphony and various other community theater and music organizations. (www.merleburl.com)
West Chicago still will be alive with holiday spirit, although in a different way. To celebrate the traditional Frosty Fest and North Pole Adventure, the City of West Chicago and West Chicago Park District are having a Holiday House Decorating Contest. To participate in the contest, fill the form at https://form.jotform.com/202594838715162. Homes must be decorated by Monday, December 7, 2020. Judges view the homes between Monday, December 14, and Wednesday, December 16, with winners announced Friday, December 18. Prizes are for first, second and third places, plus People's Choice. (www.merleburl.com)
"Introduction to Genealogy'" is the Virtual program at 6:00 p.m. Wednesday, December 9, 2020. Persons learn about online genealogy research. To register, visit https://wcpld.info, under calendar.
Via Zoom, the West Chicago Public Library presents "Holiday Cooking with Chef Maddox" at 7:00 p.m., Thursday, December 10, 2020. She demonstrates how to make holiday canapés and is available for questions and answers afterwards. Registration is required at https://wcpld.info, under calendar. Chef Susan Maddox is former owner and chef at Le Titi de Paris, a French restaurant in Arlington Heights.
The Tuesday, April 6, 2021 Consolidated Election is for officials in the City of West Chicago, West Chicago Public Library District, West Chicago Elementary School District 33, Community High School District 94, and Benjamin School District 25. The first day of filing is Monday, December 14, 2020 and the last day is 5:00 p.m. Friday, December 18.
The candidate election packets are available at the respective taxing body locations. School board candidates must either pick up packets at the DuPage County Election Commission, 421 North County Farm Road in Wheaton, or go the commission website http://www.dupageco.org/election to obtain the forms. Packets include information sheets, nominating petitions, statement of candidacy, loyalty oath (optional), and a statement of economic interest to be filed with the DuPage County Clerk. All candidates must be 18 years and older, a registered voter and a resident of the respective taxing body. The signatures required vary with offices and taxing bodies and are based on the number of ballots cast for the elected officials in the last election.
City of West Chicago positions open are Mayor, City Clerk and seven Aldermen. City Hall is open limited hours. Packets are available from 9:00 a.m. to noon Tuesday, Wednesday and Thursday at City Hall, 475 Main Street. For persons unable to come to City Hal during those hours can all City Clerk Nancy Smith at (630) 293-9250 to set up an appointment.
In the West Chicago Public Library District, there are three four-year terms and one unexpired 2-year term for the Board of Trustees. Nominating petition packets are available for curbside pickup, 118 West Washington Street. Hours are 11:00 a.m. to 6:00 p.m. Monday through Thursday, and from 10:00 a.m. to 4:00 p.m. Friday and Saturday.
In the West Chicago Park District there is one four-year unexpired term and one two-year unexpired term Packets are available from 8:30 a.m.to 4:30 p.m. Monday through Friday at the ARC Center, 201 West National Street.
In West Chicago Elementary School District 33, there are three four-year seats and one two-year unexpired term open for the Board of Education. In Community High School District 94, there are four four-year positions and one two-year unexpired position open for the Board of Education. In Benjamin School District 25, there are four six-year terms open. (www.merleburl.com)
First United Methodist Church of West Chicago holds its Advent ZOOM Bible Studies at 7:00 p.m. Wednesdays through December 23, 2020. (www.merleburl.com(
Working with We Go Together For Kids, United Metro of Chicago sponsors a Uniting for the Holiday event at 4:00 p.m. Wednesday, December 16, 2020, at St. Andrew Lutheran Church, 155 North Prince Crossing Road. Here 500 families receive a holiday meal box including a frozen turkey and a small number of gifts for the children. The gifts depend on amount of items donated. Donations sought include sports equipment such as soccer balls, hair scrunchies, board games, stuffed animals and gift cards to Target, Walmart, Old Navy, Kohl's or Home Goods.
Donations can be dropped off at St. Andrews Church during regular business hours, from 9:00 a..m. to 2:00 p.m. Monday and Wednesday, and from 9:00 a.m. to 5:00 p.m. Friday. If these hours are not convenient, leave the donations underneath the awning at the side door and someone will bring it in next time the building is open. www.mwelwburl.com)
Supermercado Tampico, 516 Main Street, holiday decorations again so beautiful, especially at night with the twinkling lights.It truly puts one in the Holiday spirit. Take the time to view them.
Winfield Township once again hosts its Adopt-A-Family program. Businesses, families, individuals and organizations "adopt" a family, purchasing a gift for each child in the family and providing gift cards for holiday meal shopping. Monetary donations also are appreciated. For further information or to adopt a family, call General Assistance Director Claudia Gabrels at (331) 240-2665 or email cgabrels@winfieldtownship.com.
Gabrels said 53 applications were returned with 11 not qualifying as it was an adult only household or lived outside the township. "There are five families left to be adopted." Because of COVID-19, donors do contactless drop offs and families do contactless pickup in the office this year. " Another difference is there are less donors."
Wayne Township holds it annual Adopt-A-Family program. Participants purchase a new gift for each member of the family and a $16 meal box. For further information, call (630) 231-7173.
Sonny Acres, 29W310 North Avenue, has a new event during its Christmas Holiday Celebration. Patrons can view the light and music show strolling or riding the Sonny Express Train. The charge is $20 per person walking, $25 per person riding the train. Hours are from 11:00 a.m. to 7:00 p.m. Monday through Thursday, from 11:00 a.m. to 9:00 p.m. Friday, from 9:00 a.m. to 9:00 p.m. Saturday, and from 9:00 a.m. to 7:00 p.m. Sunday. (www.merleburl.com)
The DuPage County Health Department developed a dashboard to provide information on the total number of people, in DuPage County, who have tested positive for COVID-19. In addition, the dashboard includes a map which shows the distribution of reported cases by municipality and is updated at 4:00 p.m. daily. DuPage County's "COVID-19 Dashboard" is a one-stop-shop for all the information it offers including a town-by-town breakdown of cases. As of 4:00 p.m. Monday, November 30, 2020, there were 2,545 cases and 20 deaths; this is the number from the beginning of track recording It is important to remember to follow the social distancing order, wear masks and wash hands.
A COVID-19 testing site is open from 8:30 a.m. to 12:30 p.m. Tuesdays and Thursdays in a VNA Health Care Mobile at St. Andrew Lutheran Church, 155 North Prince Crossing Road. There is no charge. Appointments are required and may be made at (630) 892-4355 or (847) 717-6455. A medical assistant now is at the site.DuPage County offers free COVID-19 testing at the DuPage County Complex, 421 North County Farm Road. The sites open from 7:00 a.m., to noon Monday through Friday. Since it is a drive-thru testing site, individuals give themselves a nasal swab test with instructions from staff
To keep residents aware of community COVID-19 updates, the City has posted West Chicago's COVID-19 COMMUNICATIONS CENTER on its website, www.westchicago.org. It is located on the upper left-hand side in red. Clicking on this, residents can see the latest information.
The artwork of Gallery 200 artist Kathi Kuchler has been featured recently in two publications. The Tuesday, November 24, 2020, issue of the Daily Herald had jan article on the Yuletide treasures exhibit at DuPage Art League. There was a photo of her mini print artwork necklaces. Kuchler also was accepted into the World Wide Art Magazine 2020 #4 with her three watercolors painted during the pandemic. They are on pages 81 through 83, wwab.us/wwa-magazine-4/".
            World Wide Art Books, international art anthologies, are one of the most authoritative art resources of our time. Used by collectors, gallery owners, art consultants, interior designers, curators and other art professionals all over the world, each title published by World Wide Art Books comes out once a year.
Wingstop, 334 South Neltnor Boulevard, recently opened its doors.
My email address is merleburl@earthlink.net.