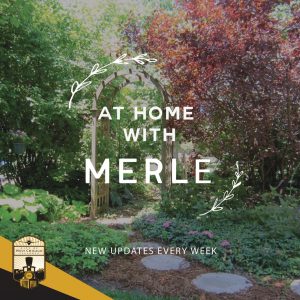 The celebration of the holiday may be different this year, but some traditions do continue.
One is decorating the home and trimming the tree. When this is accomplished, everything looks so festive and makes the gray days of winter seem brighter. With all the homes that have brightly lit decorations outside, it is easy to continue the ooh and aah tradition.
It is delightful to hear the sounds of music through Christmas carols and songs, even if not in person. The high school and District 33 students have some wonderful holiday songs on YouTube.
Delicious aromas from the special goodies waft throughout the home. The kitchen can become a little messy as children assist with making and decorating cookies. Flour, sugar and sprinkles create an artistic mess on the countertops and floors with a good measure of laughter thrown in. My son and I made the fudge together as always, so special to have the day with him, chatting, laughing and licking the spoon. The homemade goodies make good gifts
One of my favorite things of Christmas is the giving of gifts. It is a satisfied feeling when one sees the look of delight or surprise on the recipient's face and receiving the nice and thoughtful thank you nots. After all, the holiday is about giving and not receiving.
The get together with friends and families may be smaller this year, but each moment together in person or via Zoom is one to treasure. My daughter-in law's family is holding its annual large Christmas Eve party via Zoom. There is probably more conversation about the event than when in person – what to wear-ugly sweaters or jammies, what games and more. My family is trying to plan a game night. It is just like the in person events, that of trying to find a date and time that works for everyone. This always makes me laugh.
No matter how you celebrate, keeping and/or creating new traditions, one fact remains, the memories of past and present make wonderful treasures for the future.
Merry Christmas!
AROUND AND ABOUT
Curbside pickup meals are offered to all West Chicago Elementary School District 33 students during Winter Break. Six day meals are provided from 10:00 a.m. to noon Wednesdays, December 23 and 30, 2020. The locations are Leman Middle School, 238 East Hazel Street; Pioneer School, 615. Kenwood Avenue; Wegner School, 1180 Marcella Lane; and Currier School, 800 Gary's Mill School. (www.merleburl.com)
Every school year, there are two blood drives at West Chicago Community High School. However, due to COVID-19, it is not possible to have one in the school. Therefore the Interact club is hosting a month-long virtual blood drive ending Thursday, December 31, 2020.
Persons can donate blood at any of the 17 Vitalant Illinois Donation Centers, www.vitalant.org. The centers offer daytime, evening and weekend hours. Donors must schedule an appointment online in advance. It is important for you to mention the group code P658 when you present to donate at the Vitalant Community Donation Center. Every donation using the group code P658 helps the Interact Club to earn points through the Vitalant High School Program. All presenting donors who provide the group code P658 receive a coupon for a free large one-topping pizza from Papa John's. Persons having trouble registering can call (877) 258-4825. (www.merleburl.com)
Some of the churches in the community celebrate Christmas with in person and/or online services. For further information, I recommend calling church offices or viewing website of Facebook pages as most require reservations for in-person services.
Community Fellowship Church, 28W240 North Avenue, has in person and live streaming services on Christmas Eve. The 3:00 service is a masked service. Other services are at 4:30 and 6:00 p.m.
Faith Community Church, 910 Main Street, has two services Christmas Eve. In person is at 5:00 p.m. and in person and live streaming is at 6:00 p.m.
St. Andrew Lutheran Church Christmas Eve on line service at 5:00 p.m.
St. Mary's Church, 140 North Oakwood Avenue, has in person and on line Masses. Christmas Eve services are English at 4:00 p.m., Spanish at 6:00 p.m., Bilingual at 8:00 p.m. and Latin at midnight. Christmas Day services are English at 7:00 and 9:30 a.m., Latin service is at 10:30 a.m. and Spanish is at 11:45 a.m.
Trinity Lutheran Church, 338 George Street, Christmas Eve services are at 5:30 and 7:00 p.m.
Wheaton Bible Church, 27W599 North Avenue, holds both in person and on line Christmas Eve services. A band-led contemporary is at 7:00 p.m. Wednesday, December 23. The two band-led contemporary services are at 2:00 and 4:00 p.m. and the traditional service is at 8:30 p.m. Saturday, December 24 .
Winfield Township is a collection site for used vegetable cooking oil from 7:00 a.m. to noon, every Monday at the Township Road facility, 30W575 Roosevelt Road. Persons must use plastic containers; animal fat is not accepted.
St. Mary's Catholic Church, 140 North Oakwood Avenue, New Year's Eve Masses are English at 7:30 a.m. and 4:00 p.m. and Spanish at 6:30 a.m., New Year's Day Masses are English at 9:00 a.m., Latin at 10:30 a.m. and Spanish at 12:30 p.m.
West Chicago Community High School Child Development 1 advanced students, and Brittney Bauer, child development teacher and Wildcat preschool director, host Wildcat Virtual Preschool, beginning Tuesday, January 5, and ending Wednesday, January 20, 2021, via Zoom. Since there are four Child Development classes, dates and times change. It is for children 2.5 to 5 years of age. For further information or to register, visit https://docs.google.com/forms/d/1pGlqW6vPuZPBruA1sbHDEEvnsTSh2MAnze3HpBt3M2o/edit.
The program is free. It includes 30 minutes of developmentally appropriate activities for preschoolers, using physical, social, emotional, cognitive and language activities. (www.merleburl.com)
The Consolidated Election for officials in the City of West Chicago, West Chicago Public Library District, West Chicago Elementary School District 33, Community High School District 94, and Benjamin School District 25 is Tuesday, April 6, 2021. The final day for candidates to file was Monday, December 21, 2020,
City of West Chicago positions open are Mayor, City Clerk and seven Aldermen. Filing for Mayor are incumbent Ruben Pineda and Daniel M. Czuba. Filing for City Clerk is incumbent Nancy Smith; Incumbent aldermen who filed are Ward 1, Lori Chassee; Ward 2, Heather Brown; Ward 4, Sandy Dimas; Ward 5, Christopher Swiatek; Ward 6, Jeanne M. Short snd Ward 7, John F. Jakabcsin. Others filing are Brendan McCormack and David W. Reynolds for Ward 1, and Christine Dettman and Yuritzi Angeles for Ward 3.
In the West Chicago Public Library District, there are three four-year positions open for the Board of Trustees. Persons filing are incumbents Diane Kelsey and Frank Fokta.
West Chicago Park District has one four-year unexpired term and one two-year unexpired term open for the Board of Commissioners. Teresa Carreno filed for the two-year unexpired term.
In West Chicago Elementary School District 33, there are three four-year seats and one two-year unexpired term open for the Board of Education. Persons filing for the four year seats are incumbents Chad McLean, Christian Rivera and Felicia Gills, Newcomers filing are Morgan Banasiak and Sandra Garcia.
In Community High School District 94, there are four four-year positions and one two-year unexpired position open for the Board of Education. Incumbents filing for the four-year terms are Rich Nagel, Dean Klapatch, Gary Saake and Katherine Doremus. Newcomers filing are Douglas J. Orlyk and Jovany Zuniga. Filing for the two-year seat is Penny Munoz.
In Benjamin School District 25, there are four six-year terms open. Persons filing are incumbents Jack Buscemi, Vince Engstrom and Dennis Peterson. The newcomer filing is Eric Rogers.
Frank's Automotive is now open at its new location, 927 West Washington Street. It previously was located on Main Street.
The DuPage County Health Department developed a dashboard to provide information on the total number of people, in DuPage County, who have tested positive for COVID-19. In addition, the dashboard includes a map which shows the distribution of reported cases by municipality and is updated at 4:00 p.m. daily. DuPage County's "COVID-19 Dashboard" is a one-stop-shop for all the information it offers including a town-by-town breakdown of cases. As of 4:00 p.m. Monday, December 21, 2020, there were 3,133 cases and 26 deaths; this is the number from the beginning of track recording It is important to remember to follow the social distancing order, wear masks and wash hands.
A COVID-19 testing site is open from 8:30 a.m. to 12:30 p.m. Tuesdays and Thursdays in a VNA Health Care Mobile at St. Andrew Lutheran Church, 155 North Prince Crossing Road. There is no charge. Appointments are required and may be made at (630) 892-4355 or (847) 717-6455. A medical assistant now is at the site.DuPage County offers free COVID-19 testing at the DuPage County Complex, 421 North County Farm Road. The sites open from 7:00 a.m., to noon Monday through Friday. Since it is a drive-thru testing site, individuals give themselves a nasal swab test with instructions from staff
To keep residents aware of community COVID-19 updates, the City has posted West Chicago's COVID-19 COMMUNICATIONS CENTER on its website, www.westchicago.org. It is located on the upper left-hand side in red. Clicking on this, residents can see the latest information.
Sincere sympathy is extended to the family of Victor Rojas Martinez, who at the age of 48 passed away Thursday, December 11, 2020.
Deepest sympathy is expressed to the family of Chester Martin "Chet" Schroeder, who at the age of 58 passed away Thursday, December 11, 2020.
Sincere sympathy is extended to the family of Jose Cruz Gonzales, who at the age of 77 passed away Tuesday, December 14, 2020.
Deepest sympathy to the family of Patricia Jane Wenk, who at the age of 63 passed away Friday, December 18, 2020.
Payton Campbell, a senior at West Chicago Community High School, is the Student of the Month for November. His section is due to his involvement and leadership in clubs, sports and activities while maintaining a strong Grade Point Average.
He has been on High Honor Roll all four years and has a calmative weighted grade point average of 5.615. Campbell was inducted into the National Honor Society and the Spanish Foreign Language Honor Society, plus obtained the Seal of Literacy in Spanish. Campbell also earned the AP Scholar with Distinction Award.
Balancing both academics and school involvement, Campbell serves as a Student Ambassador, plays baseball, is on the Math Team, is a member of Alegria, the Latin dance club. In addition, he is a member of the Health Occupation Students of America club, earning fourth place in Sports Medicine at the HOSA state conference last year.
After graduation, Campbell plans to have a double major in kinesiology and psychology at a four-year university. Then he wants to earn a doctorate in physical therapy. www.merleburl.com)
Beautiful December weather contributed to the perfect setting tor the 2020 Virtual Frosty Fest 5K that recently was her. There were 140 participants. (www.merleburl.com)
The West Chicago Police Department announced a new way of reporting an incident, using an online system. Incidents reported on line are accidental damage to vehicle, burglary from motor vehicle criminal damage to property/vehicle – under $300, harassment by electronic communications, identity theft, lost property, telephone harassment, theft under $500–no suspect information and trespass to vehicle-no suspect information. An online report can only be taken if it is not an emergency, no one is injured, there is no suspect information, the incident occurred within the West Chicago City limits, no evidence needs to be collected at the incident location and there are no witnesses.
To complete an online report, visit the City"s website, www.westchicago.org, scroll down to the bottom and under request is Citizen Online Reporting, click on the link and then click "Online Reporting System." This goes to the public portal and persons use the prompts to submit a report. (www.merleburl.com)
With the retirement of Dona Smith as Supervisor of Winfield Township, there are some changes. Nicole Prater, who was Clerk, is now Supervisor. Mike Guglielmi, who was a Trustee, is now Clerk. Appointed as the new Trustee is Mike Konewko.
At the Monday, December 6, 2020, meeting, City Council approved an Elected Official Conduct Policy.
Also approved was a partial property tax abatement for the Scannell Properties 250,000 square-foot building in the DuPage Business Center. This is a speculative building in which Scorr Packaging is interested in signing an eight-year lease for the entire facility.
Council approved a contract for the amount of $47,400 for coarse and fine aggregate delivered to Viking Brothers, Inc. of Aurora. Per the item summary, "Aggregate material, such as gravel, rock and sand is used in numerous maintenance and repair activity performed by Public Works Department staff, including shoulder work on unimproved roads and alleys, sand bags and underground utility repairs in or near streets and sidewalks. Aggregate material is ordered and delivered on an as needed basis and varies from year to year."
Council approved purchase and delivery of up to 47,000 gallons of organic enhanced salt brine blend liquid for an amount not to exceed $40,000 from Gasaway Distributors, Inc. of Oak Brook. The item summary explains the at the liquid is sprayed on City streets in advance of a snow storm event and sprayed onto road salt to enhance the ice and snow melting effects and minimize bounce.
Judging of the 22 homes entered in the House Decorating Contest, sponsored by the City of West Chicago and West Chicago Park District, is completed. Winners are 429 Colford Street, first place; 300 Bayberry Court, second place; and 213 East York Street, People's Choice. (www.merleburl.com)
Usually Leman Middle School students have a Holiday Music Concert. However, it was not possible this year due to COVID-19. To bring a little of the holiday spirit alive, the seventh grade Mariachi Band honored the 50th anniversary of Jose Feliciano's most famous song, "Feliz Navidad," with a performance on YouTube. Linda Sikma is the director.(www.merleburl.com)
Also the students at Pioneer School created artwork for the holiday season. (www.merleburl.com)
West Chicago Elementary School District 33 Board of Education selected Brenda Vishanoff as the new principal of District 33 Preschool. She replaces Sandy Warner, who after 26 years is retiring at the end of the 1920/21 school year. (www.merleburl.com)
Working with We Go Together For Kids, United Metro of Chicago sponsored a Uniting for the Holiday event Wednesday, December 16, 2020, at Leman Middle School. Here 500 families received a holiday meal box including a frozen turkey and a small number of gifts for the children. In addition to the turkey, items included a bag of potatoes, three boxes of food with two shelf-stable boxes and fresh produce and dairy, a gift card to a local store, gifts for children and a backpack. Personal Protective Equipment included masks, hand sanitizer and antibacterial wipes. The many volunteers and generous donations of gifts made the event success, plus a happy holiday for the families. (www.merleburl.com)
My email address is merleburl@earthlink.net.