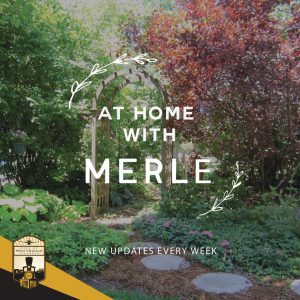 At the City Council meeting Monday, December 17, 2018, Ryan Keiler from Northwestern Medicine gave a presentation on the Community Stroke Outreach project. He said, "Each year 795,000 people experience a new or recurrent stroke. Faster time to treatment can improve outcomes significantly and transportation to the Emergency Department via calling 911 has been shown to decrease pre-hospital delay" Yet only about 50 percent of people experiencing a stroke call 911. He added that it is important to educate the public about stroke awareness and stroke preparedness.
When giving statistics about West Chicago Keiler said only about 48 percent of the people here call 911 compared to 52 percent of all cities in the Central DuPage Hospital public serving area. Also in West Chicago the time between the symptoms of the stroke and calling 911 is 91 minutes versus 55.3 minutes for the other communities.
Thus educating the public on stroke signs and increasing the calls to 911 is important. There is an improvement project supported by Northwestern Foundation and West Region Stroke Program. One of the goals is to "partner with the local community and its leaders to create stroke education that meets the needs of the community." He stressed the necessity to reach out to the community in as many ways as possible. Ward 1 Alderman Lori Chassee, chair of the Public Affairs Committee, mentioned at the committee meeting it was felt a committee formed by the City and some other partners would expedite and coordinate the project. Volunteering to serve on the committee as representatives of the City were Ward 6 Alderman Becky Stout and Ward 7 Alderman Bonnie Gagliardi. (As a side note, Keiler presents a Stroke Awareness Stroke Workshop at 6:30 p.m. Wednesday, January 9, 2019, in the main meeting room at the West Chicago Public Library)
AROUND AND ABOUT
Through an end of the year fundraiser, We Grow Greenhouse & Garden Center, 1055 West Washington Street, seeks to raise $30,000 with Ball Horticultural matching the funds raised up to $15,000. The greenhouses are in need of some major work such as new heaters, exhaust fans, new planting benches and display areas. With the goal of expanding the greenhouse capabilities, the business can attract more customers and see it grow. To make a donation, mail to We Go Dreams, P.O. Box 861, or visit the website www.wegrowdreams.org. The deadline for donations is Monday, December 31, 2018.
The greenhouse mission, a not-for-profit organization, is to provide people with disabilities the opportunity to lead fulfilling lives and to train and work in a supportive, safe and caring environment while producing and providing products and services to the community.
Remember to check the New Year's Eve and New Year events at our local establishments.
"How to Write a Business Plan" is the West Chicago Public Library's program at 6:30 p.m. Thursday, January 3, 2019, in the conference room, 118 West Washington Street. To make a reservation, call adult services department at (630) 231-1552, extension 4. West Chicago Business Development Coordinator Peter Kelly presents a workshop on the first steps toward making the dream of starting one's own business a reality.
"Illumination" is the exhibit for the month of January at Gallery 200, 103 Main Street. Member artists of Professional Art Quilt Alliance display their artistic quilt pieces. The opening reception is from 6:00 to 9:00 p.m. Friday, January 4, 2019.
The West Chicago Park District monthly social for senior citizens is at noon, Thursday, January 10, 2019, at the ARC, 201 West National Street. The theme is "Roaring 20s" and guests are encouraged to wear a costume. Anything goes from a flapper, a gangster or even a star of silent movies. The menu includes shrimp cocktail and cheese and cracker appetizers, lunch of tuna and chicken salad sandwiches, Waldorf salad, relish tray and pineapple upside-down cake. The charge is $5 for residents and $7 for non-residents. Reservations are required by Friday, January 4, and may be made in person at the ARC or on line at www.we-goparks.org.
For the Tuesday, April 2, 2018, Consolidated Election, there are three four year seats and one unexpired two year seats available on the St. Charles Community Unit School District 303 Board of Education. Filing petitions for the four-year seats were Kathleen Hewell, Rebecca "Becky" McCabe, Jillian Barker, Garrett Seaman and Michael Bryant. Filing petitions for the two-year seat were Nick Manheim and Poonam Gupta-Krishnan.
In the College of DuPage District 502, there are two six-year terms open for the Board of Trustees. Filing petitions are Annette Corrigan and Marc Incrocci.
Support our local businesses as they not only contribute to the community through taxes, but also generously contribute through monetary and in-kind donations to clubs, churches, organizations and schools. Contributing to the West Chicago Ice Cream Social and Silent Auction were Auto Glow, Wanda Chillemi-Avon, Egg Yolk Restaurant, Extra Value Liquors, Hawthorne's Backyard Bar & Grill, Gloria's Jewelry, Jewel-Osco, Jiffy Lube, John & Tony's Restaurant, Jiffy Lube, Kindred Roasted Coffee, Krage's Tire Center, Mr. A's Arbor Liquors, Murphy Ace Hardware, Olde North Pancake House and Pal Joey's Restaurant. Sponsors were Buck Services, Edward Jones-John Cahill, Daniel and Associates Real Estate and Norris-Segert Funeral Home.
Sincere sympathy is extended to the family of Shirley M. (Dieter) Weisner, who at the age of 87 passed away Monday, December 17, 2018.
Deepest sympathy is expressed to the family of Charles A. Bartsch, who at the age of 78 passed away Saturday, December 15, 2018.
Sincere sympathy is extended to the family of Maria A. Padilla, who at the age of 80 passed away, Wednesday, December 19, 2018.
In the Tuesday, December 12, 2018 basketball game, there was much action on the court; the fans had an exciting game to watch. West Chicago Community High School won the game against Elgin High School with a score of 69-50.
This is a Correction for my Wednesday, December 19, 2018 column. The day the Bush 41 engine went through West Chicago was Friday, December 14, 2018.
Jeanne Short, the new Ward 6 Alderman, and her family moved to West Chicago in 2012. "We chose West Chicago to be closer to our church, the culture and the school district offered the dual language program." After experiencing all the City had to offer, she wanted to give back. She served on the Historic Preservation Commission, where "I learned even more about the City and the vision." Thus when the position of alderman was posted, "I knew I wanted to be part of the City Council to serve/give back to my neighbors and work alongside them."
In 1989 Short graduated with an Associates in Applied Science from Triton College in River Grove. For the last 13 years she has worked as the marketing/sales manager for an insurance agency in Naperville.
At the Monday, December 17, 2018 meeting, City Council approved an ordinance regarding the 2018 tax levy request for General Corporate Purposes for the amount of $3,530,900.15. Per the item summary, "This represents a zero percent increase over the prior year tax levy…. the estimated 2018 tax rate is estimated to slightly decrease over the prior year rate as a result of projected increase in total Equalized Assessed Valuation for 2018. The final rate has a direct correlation to the final EAV for Wayne and Winfield townships, and as a result may vary slightly from the projected rate 5186…As reported to the City, the Wayne Township is projecting a 4.15 percent increase in assessed value and $251,050 as estimated 2018 new construction. The Winfield Township Assessor has reported a 5.24 percent increase in assessed value and $1,037,044 as estimated 2018 new construction."
Council approved a contract for the Design-Build Services related to the 1350 West Hawthorne Lane Salt Storage Facility project for the amount of $2,834,320 to Burke, LLC of Rosemont. Per the item summary, "Using various qualified sub-contractors, the company will construct a 70 foot by 120 foot barn style salt storage building capable of storing approximately 6,000 tons of rock salt material, along with all required site grading, parking lot improvements, utilities, fire alarm system, wetland enhancements, banking, maintenance, security fencing and site/building lighting. Construction services are expected to begin in January 2019 and be completed by December 2019. As a side note, the Infrastructure Committee spent many months with discussion on this project and directing staff to check into other alternatives and requirements needed.
Also approved was a contract for the rental of a standby power generator and emergency repairs to the standby power generator at the Water Treatment Plant for $193,230.37 to Illini Power Products. Repair time is expected to be 8 to 12 weeks due to the lead time on parts acquisition.
Council approved the plat of resubdivision for the property at 120 Ingalton. Per the item summary, the contract purchaser wishes to re-subdivide the property into two buildable lots.
Also approved was a resolution authorizing the Mayor to enter into a CN EcoConnexions from the Ground Up Grant agreement for a Community Greening program of CN and America in Bloom. The City agrees to satisfactorily complete the "2019 Parkway Tree Planting" and accepting the terms for the grant agreement. The grant award is for $25,000.
Groot Industries donated approximately 30 bicycles to Toys for Tots.
At the Tuesday, December 18, 2018 meeting, Community High School Board of Education amended the 2018-19 school year to change the last day of school to May 28, 2019, because of the snow day.
The Board approved a contract for the steel for the summer 2019 summer second floor addition for the amount of $2,245,500 to Waukegan Steel.
Also approved was an application to the State Board of Education for a property tax relief grant. Board president Gary Saake explained, "In the new school funding bill, $50 million per year is designated for property tax relief to districts who have the highest tax rates. While we're eligible for over $2.7 million, the amount granted is based on the number of districts that apply, so the number, if granted would be far less. The concept of the grant is that if the state provides the grant, the district abates property taxes in a like amount. We will know if we are awarded a grant, and the amount, at the end of January."
The board delegated authority to administration to approve and sign contracts that meet certain criteria "such as under $5,000, one year in length, budgeted, and doesn't contain auto-renewal provisions."
The artwork of ten West Chicago Community High School students was selected to be on display in the Upstate 8 Conference Art Show. They were Grant Howard, Julian Steinbrecher, Angel Osorio, Carter Malay, Jessica Cruz, Melody Fabisak, Monica Huizar, Cielo Cabael-Castro, Lilyanna Szremski and Gustavo Elias.
Receiving awards were Cielo Cabael-Castro, Honorable Mention in Painting; Grant Howard, Third Place in Ceramics/Pottery, Julian Steinbrecher, Honorable Mention Ceramics/Pottery; Monica Huizar, Honorable Mention Ceramics/Pottery; and Carter Malay, Honorable Mention in Digital Photography. (www.merleburl.com)
My email address is merleburl@earthlink.net.