The week between Christmas and the New Year is a confusing one.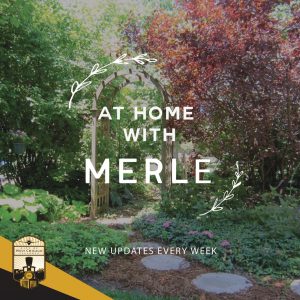 Most do not know what day of the week it really is. On the upside, it seems like there are two weekends, but on the downside, it seems like there are two Mondays. Although most businesses are open, some are closed. Soon everything will be back to normal. The best thing is to enjoy each moment, even when confused.
Merry Christmas and Happy New Year to all!
AROUND AND ABOUT
Veterans of Foreign Wars Post 6791 holds its popular Raffle Blast at noon Saturday, December 28, 2019, at the post, 431 North Neltnor Boulevard. The charge is $50 per person and includes lunch prepared by the Post Auxiliary. Pre-registration is required. To register or for more information, call the post at (630) 231-9823.
St. Michael's United Church of Christ, 400 West Washington Street, have a Hymn/Carol Sing at its 9:30 a.m. worship service Sunday, December 29, 2019
Wayne/Winfield Area Youth/Family Services offers hour-long computer classes for senior citizens, 27W031 North Avenue. Not only do seniors learn basic skills, but also have the opportunity to socialize. The fee is $2. Reservations are required and may be made by calling (630) 231-7166. Beginner classes are at 1:00 p.m. Tuesdays. "Using GPS on Smart Phones" class is at 4:00 p.m. Monday, December 30, 2019.
We-Go Community Theater of West Chicago Park Districts holds auditions for its 2020 winter production, "The Jungle Book Kids." The deadline for sending video productions to jshipp@we-gopark.org is Monday, December 30, 2019. Drop in auditions are from 10:00 a.m. to 2:00 p.m. Saturday, January 4, 2020, at The ARC, 201 West National Street. Performances are at 10:00 a.m. and 2:00 p.m. Saturday, February 8.
Through an end of the year fundraiser, We Grow Greenhouse & Garden Center, 1055 West Washington Street, seeks to raise $40,000 with Ball Horticultural matching the funds raised up to $20,000. To make a donation, mail to We Go Dreams, P.O. Box 861, or visit the website www.wegodrems.org. The deadline for donations is Tuesday, December 31, 2019.
The greenhouse mission, a not-for-profit organization, is to provide people with disabilities the opportunity to lead fulfilling lives and to train and work in a supportive, safe and caring environment while producing and providing products and services to the community.
Persons purchasing gasoline from the designated West Chicago Community High School pump at the BP Pride Store gas station, 1905 Franciscan Way, can contribute to the spirit of the high school. Each time persons fill their tank, the WCCHS Athletic Department receives three cents per gallon purchased. The program continues through January 1, 2020. Proceeds go towards revamping athletic spaces for the athletes who participate.
Trinity Lutheran Church New Year services are English at 10:00 a.m. and Spanish at noon Wednesday, January 1, 2020.
West Chicago Park District holds its monthly social for senior citizens at noon Thursday, January 9, 2020, at The ARC, 201 West Washington Street. The luncheon menu is Italian Beef sandwiches, chicken, mostaccioli and salad. Speakers from  Boenzi/Lindner Group of Fathom Realty discus the ABC's of downsizing. Reservations are due by Friday, January 3, and may be made in person at the ARC or on line at www.we-goparks.org.
The Community High School District 94 Educational Foundation  selected  Abraham Mashal, Class of 1998, and Rachel Moguel, Class of 2003, as the 2019 Distinguished Alumni Achievement award honorees.
Mashal grew up in New Jersey and West Chicago as a proud Muslim with a strong sense of justice. At Turner School and WCCHS he found supportive teachers who encouraged him to work through obstacles and reach for his goals.
In the U. S. Marine Corps he discovered the motto for his life's work: honor, courage, commitment.  As a supply chief and K-9 trainer in the Marines, Mashal gained the expertise and business acumen to start a not-for-profit charity providing service dogs to disabled veterans and a dog training business which today includes 18 franchises across the nation.
But in 2010, just as Always Faithful Dog Training was taking off, Mashal was grounded from a routine flight out of Midway Airport. He was on the No Fly List, and there was no way to find out why or to remedy his situation. As a former Marine, Corporal Mashal knew his Constitutional rights and enlisted the help of the ACLU. He became lead spokesman in a case that ended four years later in the 9th Circuit Federal Court with vindication and removal of six others and himself from the list, as well as court ordered procedures for US citizens to challenge a wrongful position on no-fly lists.
Moguel opened her own law office in 2011 with a commitment to provide the best immigration representation available so that families like hers could avoid the anguish she suffered trying to establish a foothold and path to citizenship in the United States. Moguel received support and inspiration from her teachers at WCCHS to pursue a double major in Political Science and Sociology at the University of Wisconsin in Madison and a Juris Doctor degree at DePaul University College of Law.
In 2016 Gov. Bruce Rauner appointed her as Commissioner to the Illinois Latino Family Commission. In order to further her mission to assist immigrant families and youth at risk, she continues to serve the community by volunteering for organizations such as the Illinois Coalition for Immigrant and Refugee Rights, World Relief, The New Americas Initiative, Family Focus and Elgin Community Crisis Center. She also regularly provides Know Your Rights presentations in schools and churches.
Mashal and Moguel spend Thursday, January 23, 2020, meeting students and attending classes at the high school. They are honored at a Reception and Award Ceremony from 5:00 to 7:00 p.m. (www.merleburl.com)
West Chicago Cultural Arts Commission sponsors its Thirteenth Annual Community Banner Project Competition. The theme is "Home." The artwork may be any media with no limitation to technique or subject matter. An independent juror selects the works of art. Each winning design is reproduced and featured in the 2020 West Chicago Banner Exhibition from May to September. All entries are due by Saturday, February 1, 2020. Information details are available at www.westchicago.org.  Entry form is located at https://form.jotform.com/92166762392161. Call Rosemary Mackey at (630) 293-2200, extension 139, for more information.
At the annual Christmas dinner, members of West Chicago Sister Cities donated $285 for the local Neighborhood Food Pantries.
Members of the National Honor Society at West Chicago Community High School painted the windows of five businesses in the historic downtown district. These added to the festive aura of not only  Frosty Fest, but curb appeal during the holiday season. (www.merleburl.com)
Approximately 100 persons attended Breakfast with Santa, hosted by First United Methodist Church of West Chicago, Saturday, December 14, 2019. Performing a small dance recital were students from On Pointe Dance Academy. Including the monies from the pictures with Santa by Uwe Gsedl, who donated all the supplies, more than $800 was raised for Neighborhood Food Pantries at the West Chicago location. (www.merleburl.com)
After 163 years, the First Congregational Church of West Chicago was officially closed with a service of thanksgiving conducted by The Reverend Kimberly Wood, UCC Illinois Conference, Tuesday, December 13, 2019. The legacy members of the First Congregational Church gathered in the chapel room with Reverend Avani Christian, and members of United Methodist Church in attendance. The service concluded with taking worship symbols out to the Heritage Bell Plaza for benediction and to ring the bell from the First Congregational Church. The Church honored many organizations and churches with donations in closing out its assets ranging from a bench in Reed-Kepler Park to the new Neighborhood Food Pantry on Fremont Street. (www.merleburl.com)
St. Andrew Lutheran Church received a $2,500 grant from the DuPage Foundation. This is for the support of the DuPage Multicultural Dance Troupe in its continued work teaching children and youth synchronized international dances to perform at public events. (www.merleburl.com)
At the meeting Monday, December 16, 2019, City Council approved a resolution authorizing the expenditure of local funds in the amount of $122,875, or as much money as may be needed, to be used for sidewalk replacement, curb and gutter replacement, driveway replacement and ramp upgrades to address both trip hazards and ADA accessibility issues in the completion of the Washington Street Reconstruction.
Also approved was a Retail-Restaurant grant of the amount of $10,000 for eligible expenses with Raised Bakery and Cafe, 124 Main Street. The establishment will be a full-service retail bakery and cafe. It is scheduled to open April 2020.
Some West Chicago Police Department officers were fuzzy-faced police officers in November and part of December. They were participants in the No Shave November campaign to heighten awareness for cancer research and Winter Whiskers for Special Olympics. Officers donated $50 to participate in both campaigns and were allowed to forego shaving, as approved by Chief Mike Uplegger. The fundraising efforts raised a little under $1,000 to both organizations. (www.merleburl.com)
At the Tuesday, December 17, 2019, basketball game, West Chicago Community High School lost to Glenbard East High School with a score of 58-47.
West Chicago Cheerleading Organization performed very well in the Twelfth Annual Illinois Recreation Cheerleading Association State Championship competition Sunday, December 8, 2019, at Sears Centre. The eighth grade team won the State Championship in their division. For some of these girls, it is the third time they were on a state championship team. The second grade team took second place. (www.merleburl.com)
West Chicago Rotary Club presented Omar Espinosa, Vice President/Branch Sales Manager at Republic Bank in West Chicago, with the Paul Harris Fellowship award, the highest honor in Rotary. He joined Rotary in 2015 and served as vice president for two years. Also he helped organize numerous events to benefit and promote the community. www.merleburl.com)
It is often heard that practice makes perfect and once again students at the Debi Inch Piano Studio learned "practice makes a difference one practice at a time." Through the play-a-thon held during Thanksgiving week, Debi Inch Piano Studio raised more than $1,500. The students requested sponsorships for a pledge of $1 to $5 per five extra practices during the week. The monies were donated to Puente del Pueblo, an outreach program for under resourced families in West Chicago, Inch explained, "They do tutoring in District 33 and also help adults with ESL programs."  The piano students presented a Christmas Carol Recital Sunday, December 22, 2019, at Windsor Park Retirement Community, where Inch presented the check to the director of Puente del Pueblo. (www.merleburl.com)
Bea Larsen, the aunt of West Chicago residents Bruce and Steve Treudt, is the author of the book, "Third Person in the Room." It is a book of thought-provoking short essays, about two pages each, about conflicts in relationships. Although many of the essays reflect of her years as a lawyer, as "the third person in the room," others reflect on her personal relationships, as wife, mother and friend. This is the first book by Larsen, age 90, but she was a former National Public Radio commentator for many years. She was a lawyer for 50 years, with 30 as a divorce mediator. Her late husband, Leonard, was the older brother of Joan Treudt. (www.merleburl.com)
At its Cookie bazaar held Saturday, December 7, 2019, St. Andrew raised $11,157. The funds were divided between church missions and the Local Neighborhood Food Pantries.
My email address is merleburl@earthlink.net.