At the Annual Dinner of the Western DuPage Chamber of Commerce held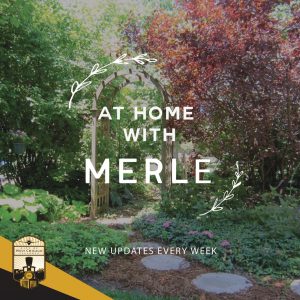 Friday, February 7, 2020, there were many downcast eyes, but not of sadness. All eyes were on feet. This was appropriate for the "Stepping Into 2020" themed event, and the invitations said, "Black tie optional, sneakers mandatory." It was fun to see the many varieties and styles of sneakers and how they accented the other attire of the guests. Quite a few of the men had tuxedo tops, pairing them with dark blue jeans. After "the ball was over," all guests agreed wearing sneakers was much easier on the feet, no aches that sometimes are the result of dressier footwear. Also guests were asked to bring a pair of new children's sneaker to donate to People's Resource Center in Wheaton. Between the donations and the sneakers that were part of the table centerpieces, a small box truck was needed to transport the sneakers to their destination.
Other happenings at the event included installation of the Chamber Board of Directors, presenting the Spirit Awards, and honoring Premier Members.
West Chicago City Clerk Nancy Smith administered the oath of office to the officers and directors of the chamber. Officers are Dave Milinko from Veritrust Wealth Management, chairman; Joe Buchholz from Buck Services Inc., vice chairman; Karen Stott from FNBC Bank & Trust Corp, secretary; and Rory King from DHJJ, treasurer.
Directors are Ann Marie Bianchi from Northwestern Medicine, Omar Espinosa from Republic Bank, Doug Forst, attorney at law, Uwe Gsedl from Gsedl Graphic Design/Oova Photography, Inc., Phil Pahlke from Pro-Pak Industries, Chuck Strayve from Charlie's Tree Service, Inc., Chuck Sadowski from Rutenberg Realty Group, Inc., Brian Rubino from Pulse Technology, Joel Clousing from J Squared Insurance Agency, Steve Schwartz, Jr. from SS Schwartz Construction and John Miller from Clare Woods Academy. Retiring from the board was Helen Budziak from DLH Corp.
The Chamber honored businesses with Spirit of Success Awards in three categories; these are nominated by Chamber members. Presenting the awards was  Dave Milinko. Recognized for the demonstrating acumen, innovation in leadership, management, financial stability, community involvement and social responsibility was Christian Brothers Automotive with the Entrepreneurial Spirit Award. There were two winners of the Service Spirit Award, which recognizes an individual, company or organization dedicated to improving lives within the region through their services. They were Chicagoland Blue Star Mothers and Neighborhood Food Pantries. Winner of the Enterprise Spirit Award was Blue Frost HVAC.This award recognizes a business that is active in the  both Chamber and community, demonstrates positive social and/or economic impact to the region and must exemplify excellent corporate citizenship to local community and employees.
Receiving Premiere Member Awards were City of West Chicago, FNBC Bank & Trust, West Chicago Park District, Republic Bank, Northwestern Medicine and J Squared Insurance.
Members of the event committee were Karen Stott, who also designed the table centerpieces, Ann Marie Bianchi, John Miller, Joe Buchholz and Dan Milinko. (www.merleburl.com)
AROUND AND ABOUT
West Chicago City Museum Historiography program, a non-fiction book reading group, is at 1:00 p.m. Thursday, February 20, 2020, in the Museum, 132 Main Street. Guests can bring a lunch; dessert and a beverage are provided. The book to be discussed is "The Pioneers" by David McCullough. Copies of the book are available at the museum and library.
In partnership with Cantigny Park, the League of Women Voters of Wheaton hosts a Civics Awareness program Thursday, February 20, 2020, in the McCormick House at Cantigny, 1S151 Winfield Road in Wheaton. Parking is free; tram service is available. To register, visit, https://www.eventbrite.com/e/alice-paul-living-history-portrayal-to-honor-of-the-centennial-of-19th-tickets-88529246359
To celebrate the 100th Anniversary of the League of Women Voters, cake is served at 6:30 p.m., followed by the program, "Alice Paul: Living History." Actress and scholar Leslie Goddard gives a portrayal of Alice Paul, an American suffragist, feminist, and women's rights activist, and one of the main leaders and strategists of the campaign for the Nineteenth Amendment to the US Constitution, which prohibits sex discrimination in the right to vote. An innovative and tireless worker, Paul arranged parades, organized the first picketing demonstrations outside the White House, lobbied politicians and endured imprisonment for women's suffrage.After the ratification of the 19th Amendment, Paul authored the Equal Rights Amendment in 1923, which has yet to be adopted.
League of Women Voters of Wheaton includes West Chicago, Warrenville, Winfield, Wheaton and Carol Stream. The League of Women Voters is a non-partisan organization that does not support or oppose any political party or candidate, but whose purpose is to promote political responsibility through informed and active participation of citizens in government.
The Winter Choral Festival of West Chicago Community High School is at 7:00 p.m. Thursday, February 20, 2020, in Weyrauch Auditorium, 326 Joliet Street. Brandon Fantozzi is the Director. The Leman Middle School Eighth Grade Choir under the direction of Alexia Garcia also performs.
The A Cappella Chamber Choir selections include "The Parting Glass" and "The Wind and the Rain." Mixed Chorus highlights include "My Romance" and 'Wild Mountain Thyme." Highlights for Women's Chorale are "Anyone Can Whistle"and "Song of Miriam." Concert Choir highlights are "In Virtute Tua Domine" and 'Suliko." Combined selections are "All that Hath Life and Breath" and "Guiding Light." (www.merleburl.com)
Gallery Theater, 129 Main Street, presents "Skylight" by David Hare. Performances are at 7:30 p.m. Friday and Saturday, February 21, and 22, and at 3:00 p.m. Sunday, February 23, 2020. The ticket price is $18, $16 for senior citizens. To make a reservation, email GalleryTickets@gmail.com. visit the website www.gallerytheaterstudio.com or call (630) 234-5919.
This is a play about the one who got away, and, perhaps, a relationship gone astray. On a chilly, fall evening in London, a restaurateur, Tom Sergeant, visits an old flame, Kyra Hollis, after having lost his wife to cancer. While Tom wished Kyra would teach at a university instead of in a high school in East Ham, he hopes that he can rekindle the affair they had ended three years ago after they were discovered by his then wife. This play explores the challenges and enlightenments of bringing two polarized worlds together.
Members of the cast are Heidi Swarhout, Mike Speller and Matt Hellyer. The director is Justin Schaller.
Gallery Theater's production of "Skylight" received a Lou Recommendation. A Lou Recommendation is given to a production when, after the opening night of its run, at least one element of the show was deemed excellent by the opening night judges of the Lou Awards Nominating Committee. By receiving a recommendation, participating theaters are one step closer to receiving a nomination, which will be announced sometime in September 2020. The Lou Awards, named in honor of Lou Czarney, celebrate community theatre and college theatre in the North and Northwest suburbs of Chicago. Czarney, who died in September 2018, was a former member of the Board of Directors of Woodstock Musical Theatre Company and TownSquare Players. He spent more than 30 years involved in over 100 shows at the Woodstock Opera House, both on-stage and backstage, with both companies and Woodstock Summer Theatre. (www.merleburl.com)
West Chicago resident Maureen Navadomskis is in the play, "Breakfast at Tiffany's" at the Albright Theater, 100 North Island Avenue, third floor, in Batavia (there is an elevator). She plays the part of Madame Sapphia Spanella.  Performances are at 7:30 p.m. Friday and Saturday, February 21 and 22, and at 2:30 p.m. Sunday, February 23, 2020. The ticket price is $20, $15 for seniors. To order tickets, visit https://albrighttheatre.com/ticketsseason-tickets.html or call (630) 406-8838.
Based on Truman Capote's classic novella, "Breakfast at Tiffany's" tells the story of a young Southern-born writer, known to us only as Fred, who becomes infatuated with his Upper East Side neighbor: the beguiling, effervescent beauty Miss Holiday Golightly. As Holly pulls Fred into her world of spontaneous parties and luxury, he finds himself increasingly fascinated with this captivating woman. (www.merleburl.com)
WeGo Drama  of West Chicago Community High School, holds Ultimate Wildcat at 7:00 p.m. Saturday, February 22, 2020, in Weyrauch Auditorium, 326 Joliet Street. The admission price is $10, $5 for students. Justin Blackburn, event coordinator, said, "Ultimate Wildcat is about school spirit. It consists of a get to know your Wildcat, which is a way to show off your pride or talent, a lip sync battle round, and a runway battle. We are putting on this event to show some school pride and show off student talent. Members of the audience vote for who they think have the most pride. Judges, who are teachers, help lead the night. First place winner receives a free prom ticket."
Again the frigid temperatures are not going to deter West Chicago Police Detective Robbi Peterson from participating in the 2020 Law Enforcement Torch Run Polar Plunge Friday and Saturday, February 21 and 22. This is the third year he has committed to "be bold and cold" for 24 hours taking a plunge every hour into Lake Michigan. Peterson said, "While I'm getting cold just thinking about it, I'm excited to join this elite group of SUPER Plungers. To jump into the frigid waters, I have set a personal fundraising goal of $5,000 and I need your help to reach it!  Any amount is greatly appreciated — it all goes to one "cool" cause and gets me that much closer to my icy dip.  Best of all, your donation helps provide athletes with intellectual disabilities the opportunity to participate in Special Olympics programs and reveal their inner champion." To help him meet this goal, persons can make donations at
https://soill.donordrive.com/index.cfm?fuseaction=donordrive.participant&participantID=56943&fbclid=IwAR3zERr1CHAAw5Dabls25umEQfggf25bhWlTA52szS3U-P0oa_qoUGyD5wU
Donations also can be made by check made payable to Special Olympics Illinois. In order for him to receive credit for donations, put the name Robbi Peterson in the memo portion of the check. Persons can either drop off the check or mail it to West Chicago Police Department, 325 Spencer Street, West Chicago, IL 60185.
We Grow Dreams Greenhouse and Garden Center, a not-for-profit organization, hosts its 15th Annual Bowl-A-Thon from 1:00 to 5:00 p.m. Sunday, February 23, 2020, at Parkside Lanes, 34W185 Montgomery Road in Aurora. Persons bowl three games; there are prizes for various levels of achievement. Additionally, there is food, raffles and auction items. Grand Raffle prizes are four one-way Southwest Airlines anywhere in US (can combine for two round trip tickets), Apple iPad (New Generation), Nintendo Switch Gaming System with Mario Odyssey Deluxe 8 game.  Winner need not be present to win. Tickets are $10 each, six for $50.
For further information, to register for the Bowl-A-Thon, purchase Grand Raffle tickets or make a donation, persons may drop by the greenhouse, 1055 West Washington Street, call (630) 293-0100, or visit the website http://www.bowlathon.net/event/we-grow-dreams-2020/. The green house provides job training and employment opportunities for persons with disabilities.
The greenhouse mission is to provide people with disabilities the opportunity to lead fulfilling lives and to train and work in a supportive, safe and caring environment while producing and providing products and services to the community. In this pursuit, we honor the concepts of human dignity, respect, hard work, fellowship and friendship. For further information, call (630) 293-0100. (www.merleburl.com)
Wayne/Winfield Area Youth/Family Services offers hour-long computer classes for senior citizens at Wayne Township, 27W031 North Avenue. Not only do seniors learn basic skills, but also have the opportunity to socialize. The fee is $2. Reservations are required and may be made by calling (630) 231-7166. Beginner classes are at 3:00 p.m. Fridays. "Attaching Photos to Texts or Emails" class is at 4:00 p.m. Monday, February 24, 2020.
League of Women of Wheaton hosts its monthly Livingroom Conversations at 5:30 p.m. Monday, February 24, 2020, at Wheaton Public Library, 225 North Cross Street. This month's topic is Immigration, which has become a flashpoint in politics. It is highly personal for a wide variety of reasons. This conversation is an opportunity to listen to each other's experiences around this issue. Increased understanding can be a foundation for better relationships and even solutions.
The goal of Livingroom Conversations is to bring together local citizens together to discuss topics of mutual interest from multiple perspectives. (www.merleburl.com)
West Chicago Park District holds a two-hour Rules of the Road Class at 1:30 p.m. Tuesday, February 25, 2020, at the ARC, 201 West National Street. An instructor from the Secretary of State's office teaches the course. To make a reservation, do so in person at the ARC or online at www.we-goparks.org.
St. Andrew Lutheran Church, 155 North Prince Crossing Road, celebrates Fat Tuesday, February 26, 2020, with a pancake supper prepared by the church youth group. It takes place from 6:00 to 8:00 p.m.  Cost is a good will donation. This is a fundraiser for the youth group's 2020 Youth Work Mission trip to Chattanooga, Tennessee. (merleburl.com)
The Lenten season begins Ash Wednesday, February 26, 2020. Some of the local churches hold special services.
First United Methodist Church of West Chicago, 643 East Washington Street, service is at 6:30 p.m.  During Lent, the church meeting is at 6:30 p.m. for learning devotional practices in a worship setting.
St. Andrew  Lutheran Church, 155 North Prince Crossing Road, English service is at 6:00 p.m. and the Spanish service is at 7:30 p.m. On Wednesdays during Lenten season there is a soup supper at 6:30 p.m. followed by a Bible study at 7:00 p.m.
St. Mary's Catholic Church, 140 North Oakwood Avenue, has four Masses. The three in the Chapel are English at 7:30 a.m., Latin at noon, Bilingual at 3:00 p.m. the Spanish Mass is at 5:30 p.m. in the Church. Between the Masses every hour are prayer services and Imposition of Ashes. St, Michael's United Church of Christ, 400 West Washington Street, services are at noon and 7:00 p.m.
Trinity Lutheran Church, 338 George Street, has a soup supper at 6:00 p.m. followed by the worship service at 7:00 p.m. During the Lenten season, the schedule is the same through April 1.
West Chicago Public Library holds an Online Genealogy class at 6:30 p.m. Thursday, February 27, 2020, in the conference room, 118 West Washington Street. This is an excellent class for persons interested in researching their family trees. Librarian Austin Hall demonstrates how to use Ancestry, how to use services like 23andMe, and how to better hone genealogy research skills. To make a reservation, call adult services department at (630) 231-1552.
West Chicago Garden Club meeting is Thursday, February 27, 2020, at St. Andrew Lutheran Church, 155 North Prince Crossing Road. Speaker time is 6:45 p.m., short business meeting at 7:00 p.m. and program at 7:15 p.m.
Both the West Chicago City Museum, 132 Main Street, and Kindred Coffee Roaster, 148 West Washington Street, hold Last Friday events from 5:00 to 8:00 p.m. Friday, February 28, 2020.
West Chicago Lions Club hosts its 45th annual Spring Pancake Breakfast from 8:00 a.m. to noon, Sunday, March 1, 2020, in the commons at West Chicago Community High School, 326 Joliet Street. Breakfast menu is pancakes, sausage, and beverage. Providing entertainment is the Mariachi Los Rayos de Leman Middle School and the Ballet Folklorico of Leman Middle School. Free vision and hearing examinations are available from 8:00 to 11:30 a.m. Ticket price is $6 for adults, $5 for senior citizens and no charge for children ages 12 and under; this includes the chance to win a door prize. There also is a 60/40 raffle. John Catalano of Signorama and Jerry Morelli of Augustino's Rock and Roll Deli & Grill are co-chairmen. This event is a perfect time to visit with friends, neighbors and family. Proceeds benefit the many programs and services the club provides the community.
The West Chicago Police Department again participates in the Coolest Event of the Year—the Law Enforcement Torch Run Polar Plunge, where law enforcement officers take a flying leap into the frigid waters of an Illinois lake to support Special Olympics Illinois athletes. The West Chicago Fraternal Order of Police Lodge 85, captained by Detective Robbi Peterson, takes the plunge at 1:00 p.m. Sunday, March 1, 2020, at Loon Lake in Silver Springs State Park in Yorkville. Participants raise money from donations by friends, family and co-workers. The goal is $2,500. To date, donations total $900. There are 10 participants this year. To make a pledge persons can do so online www.plungeillinois.com, under support a plunger. Other ways to donate are to drop off or mail the donation to the West Chicago Police Department, Attn: Robbi Peterson, 325 Spenser Street, West Chicago, IL 60185. Make checks payable to Special Olympics Illinois.
The Police Department's commitment to #Be Bold Get Cold is for the more than 23,000 Special Olympics traditional athletes and 17,000 Young Athletes across Illinois. Donations help provide athletes with intellectual disabilities the opportunity to participate in Special Olympics programs and reveal their inner champion.
West Chicago Public Library holds two programs on the artist Frida Kahlo Wednesday, March 4, 2020, in the main meeting room, 118 West Washington Street. The program in English is at 6:30 p.m. and the program in Spanish is at 7:30 p.m. to make a reservation, call the adult services department at (630) 231-1552.
Cleve Carney Museum of Art director and curator Justin Witte present a lecture on the life and work of the artist Frida Kahlo, with a focus on her ongoing relevance and popularity. Justin also talks about the upcoming exhibition Frida Kahlo 2020, the largest Frida Kahlo exhibition in the Chicago area in more than 40 years. The opening is June 2020, in the Cleve Carney Museum of Art at the College of DuPage.
Sincere sympathy is extended to the family of Jesus "Jesse" Macias, who at the age of 62 passed away Saturday, February 8, 2020.
Deepest sympathy is expressed to the family of James W. Westrom, who at the age of 81 passed away Monday, February 10, 2020.
In West Chicago, more than 15 languages are spoken, including English, Spanish, Arabic, Moro and Pasho. More than 11 percent of the households are linguistically isolated, meaning they may have difficulty accessing services available to fluent English speakers, which can create a barrier for residents to build relationships with their neighbors.
In the summer of 2018 a group of parents in West Chicago Elementary School District 33 came together to understand the hopes and dreams parents have for their families. This group interviewed more than 100 parents, starting to examine the trends in the responses. One common theme was to build community through language as they realized they could not communicate with their neighbors. By April 2019, Hablemos started, bringing together non-native English speakers and non-native Spanish speakers to practice and learn from one another. The first cohort of an eight-week series of groups started Wednesday, January 29, 2020, with the hope there will be more. For further information, email Kathy Niedorowski at niedorowski@wego33.org. (www.merleburl.com)
During halftime at a West Chicago Community High School basketball game in January, Steve Bennier, Commander of Veterans of Foreign Wars Post 6791, presented the annual Randall Jacob Football Medal and Trophy to Eulises Serriteno, a senior. At the end of each football season, the coaches nominate the team player who best personifies the positive qualities that Jacob consistently displayed—athletics, academics and leadership.
Head football coach Tyler Belding said, "Eulises was a four-year football player and two -year starter for us at offensive tackle. He was one of our critical leaders the last two seasons. He was the consistent rock in the program who everyone respected because of his work ethic and toughness. Eulises was a strong student, who took a challenging course load with honors and AP courses and he was able to graduate early this January."
Sponsored by VFW Post 6791, the award has been in existence since 1976. The trophy, with the names of recipients inscribed on the nameplate, is permanently on display at the high school. Jacob was a 1964 graduate of West Chicago Community High School, where he was class president, participated in a variety of school groups and organizations and lettered four times in football and three times in track.  In 1967, he was killed in action during the Vietnam War. (www.merleburl.com)
The 2019 IHSA Class 3A Boys Soccer State Champions from West Chicago Community High School were introduced on the Illinois House floor Tuesday, February 5, 2020. They were the guest of State Representative Karina Villa (49-D). (www.merleburl.com)
West Chicago Fire Protection District firefighter Scott Hamlin was among the 84 firefighters from across Illinois inducted into the Associated Firefighters of Illinois Honor Guard. The AFFI Honor Guard is an elite group of firefighters throughout Illinois who provide a service to assist fallen firefighters families through their most difficult days. They also make certain the fallen firefighters receive a proper dignified firefighter funeral. He is the son of West Chicago residents Mike and Roxanne Hamlin. (www.merleburl.com)
West Chicago Community High School Varsity Wrestlers, who advanced to the Illinois High School Association sectional tournament, were Pierre Baldwin, Eduardo Cholula, Isaac Padilla and Ryan Hannah. At the regional, Baldwin placed first, Hannah placed second, and Cholula and Padilla placed third.
At the Annual Lasagna Cook-off of the West Chicago Park District monthly senior social, the winner was District Commissioner Courtney Voelz. The other contestants were District board president Frank Lenertz and surprise chef Kathy Burke.
The West Chicago Community High School Chess Team qualified for the State Chess Tournament. Team members are James bliss, Steven Demma, Miguel Garcia, Arush Kotta, Owen Mantz, Halley Nowiki, Alex Oda, Cameron Petrie and Kylie Zanoria. (www.merleburl.com)
The West Chicago Community High School LifeSmarts team recently won the January National TeamSmarts competition. The competition was open to all LifeSmarts teams throughout the country. The January topic was the environment and the team had to answer 100 online questions within one hour.
Members of the 2019-2020 LifeSmarts team are Manav Patel (captain), David Fatheree, Max Kazmer, Brock Ullman, Ryan Faught, David Kuehn, Quentin Keith, Sean Slattery, and Steven Demma. The coach is Don Zabelin, The West Chicago LifeSmarts team won $100. The team now is preparing for the state LifeSmarts competition. Topics include personal finance, consumer rights, the environment, technology, and health and safety. LifeSmarts is a program of the National Consumers League, founded in 1899, is America's pioneer consumer organization. NCL's mission is to promote social and economic justice for consumers and workers in the United States and abroad. (www.merleburl.com)
The Math Team of West Chicago Community High School took Third Place Overall at Conference. Freshman members are Nathan Schmidt, Aaron Linden, Leah Nika, Rafael Rotger, Jack Riconisciuto and David Hansen.
Sophomores are Jane Osielski, Swapna George, Danny Eaton, Rydell Salazar and Cecelia Santiago.
Juniors are Matt Stavenger, Charles Cardenas, Gio Zavalza, Chris Champagne, Eve Linden, Coen Garling, Payton Campbell, Emily Avala, Max Harris and Brock Ullman.
Seniors are Heather Truong, Steven Demma, Martin Oroneza, Alec Renwick, David Fatheree and Citlalli Santiago. (www.merleburl.com)
The Wheaton Academy Math Team placed third overall at the Metropolitan Suburban Conference meet. Multiple individual teams placed first, including the Geometry Team and the Eight-Person Freshman-Sophomore Team.
The West Chicago Boys Swimming won the Upstate Eight Conference. Teegan Cook helped the medley relay break the pool record. Luke Wiesner broke a conference record in the 110 back. The team is a Co-op between West Chicago Community High School, Batavia High School and Geneva High School.
The Illinois Music Educators Association named Wheaton Academy student Kenna Tolman a 2019-2020 All-State Musician.
My email address is merleburl@earthlink.net.