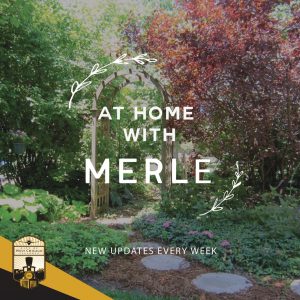 The Public Works Department deserves extra thanks for the great job they did in clearing the streets of snow and ice. As many homeowners who shovel and snowplow from driveways and sidewalks, this has been no easy task this winter. It is nice to have the warmer weather and the melting of the snow. I know some homeowners are having problems with ice jams which are causing some leakage into their homes. Make certain when you are hiring companies to work on the problems that they are legitimate. Sad to say, but scammers do abound.
AROUND AND ABOUT
West Chicago Fire Protection District reminds residents to clear the snow from around hydrants in their yard or on their street. This helps firefighters gain quick access to a water source in the event of a fire. (www.merleburl.com)
Some members of the West Chicago Fire Protection District are clearing snow from hydrants to ensure the they have access to water supply when needed. Fire doubles in size every 60 seconds, so every second counts.
St. Andrew Lutheran Church holds Wednesday Lenten Prayer services in English at 6:00 p.m. starting February 24 and ending March 24, 2021, via Facebook. The theme is "Created for Community."
The exhibit "2020," which was scheduled to open in January 2021, now opens Friday, February 12, 2021 and continues through the end of March at Gallery 200, 103 West Washington Street. The exhibit features the artwork created by Gallery artists during the COVID-19 pandemic . There is no opening reception. Gallery hours are 2:00 to 6:00 p.m. Fridays and from 10:00 a.m. to 2:00 p.m. Saturdays.
Some of the pieces were made by artists to help them cope with their fears, pain and uncertainty during these unprecedented and worrisome times. Some of the art was produced to show that there is always beauty, even during dark times. Some of the art just came to be because creating art makes the artist feel better. Each artist wrote a story with each pice of their art. The ideas is to relive 2020 through the creations of the artists—art history to be remembered.
Participating artists are Margaret Bucholz, Marge Hall, Judi Horsley, Kathi Kuchler, Heide Morris, Britta Renwick, Sue Tripp and Marita Valdizan.
The date for the West Chicago City Museum and Warrenville Historical Society's Historiography program, a non-fiction book reading group, is changed to 1:00 p.m. Thursday, February 25, 2021, via Zoom. The book, which is the same as for January, is "Braiding Sweetgrass; Indigenous Wisdom, Scientific Knowledge and the Teachings of Plants" by Robin Wall Kimmerer. The book is about plants and botany as seen through Native American traditions and Western scientific traditions.To get a copy of the book or for further information, visit Friends of West Chicago City Museum website, wegohistory.com or call (630) 231-3376.
West Chicago Public Library presents "Getting Crafty: Yarn Wall Hanging" at 6:00 p.m. Thursday, February 25, 2021, via Zoom. The program involves the demonstration of creating a wall hanging art out of yarn and a wooden peg. To register for the program, visit wcpld.info, under calendar. The first 34 patrons to register received bag of supplies that can be picked up at the library, 118 West Washington Street. (www.merleburl.com)
To celebrate Black History month, Black Parents Teachers Association in West Chicago Elementary School District 33, hosts a virtual program from 6:00 to 8:00 p.m. Thursday, February 25, 2021. To view, go to https://us02web.zoom.us/j/84563573289?pwd=ZDVrdmF4OFc4SmlqM2d5YVhHTXRGUT09
The Passcode is wego3. The organization is partnering with prominent museum curators and restoration experts from Tuskegee University, Superman College and Yale University to provide an unforgettable experience in celebrating the special month. Dr. Jontyle Robinson is one of the special guests. She is the Founding Director of the Alliance of Historically Black Colleges and University's Museums and Galleries. Her passion and research in art history and curation was featured on CBS news. (www.merleburl.com)
The West Chicago Garden Club meeting is at 7:00 p.m. Thursday, February 25, 2021, via Zoom. The speaker Sharon Yielsa presents "Native Plants:The Basics," demonstrating the basic concepts of using native plants in gardens. She introduces native plants that are relatively low maintenance, having few disease and insect problems and are adaptable to a range of growing conditions.
She is the owner of Sharon Yielsa Horticultural Services. Yielsa earned a Bachelor of Science degree in horticulture from Purdue University and Masters in horticulture from University of Illinois. Her past accomplishments include teaching at Illinois State University, working as a Horticulture Specialist for University Extension in Missouri, working as a Horticulture Educator with University of Illinois Extension in Lake County and teaching classes at the Chicago Botanic Garden. (www.merleburl.com)
Through workNet DuPage, a free virtual Career Services for Families information session in both English and Spanish is Tuesday, March 2, 2021. Times are 10:00 a.m. and 5:00 p.m. Attendees learn how to improve or start a career with assistance getting a job free one-to-one carrier coaching and up to $10,00 in training grants and certifications for further information email Jamie Brown at JBrown@worknetdupage.org/ (630) 955-2053. (www.merleburl.com)
The past three years, West Chicago Police Detective Robbi Peterson participated and completed 24 plunges in 24 hours on the shores of Lake Michigan in the Super Plunge, which benefits the Illinois Law Enforcement Torch Run for Special Olympics. Due to the COVID-10 Pandemic, the Super Plunge is going to be different this year. Plungers across the state are being creative and coming up with their own fun and unique ways to support this event. Peterson is completing this challenge from his home.
His children are deciding the fate for his "24 At Home Super Plunges." He will post pictures during his Super Plunge and provide donation totals throughout the night. At this time, he plans on his event taking place the weekend of February 27, 2021. To support Peterson, visit https://soill.donordrive.com/index.cfm?fuseaction=donordrive.participant&participantID=69175.
GardenWorks Project (GWP) hosts an online workshop on the unique technique of raised bed gardening uses for GWP Home Gardening participants at 6:30 p.m. March 10, 2021. Topics covered include how to install and prepare a raised bed garden, tips and techniques on building a good garden at home, companion planting, square foot gardening and succession planting. To register for "Grow A Growing Garden," visit www.gardenworksproject.org/food_growers_network_031021. (www.merleburl.com)
Healthy West Chicago hosts a Zoom webinar at 6:00 p.m. Thursday, March 11, 2021. The topic is "Healthy Living Grocery Tour: Eating Healthy on A Budget." Leading the tour is registered nutritionist, Melissa O'Brien. Participants learn to find healthier food options, find bargains, read food labels and sticking to the budget. There is no charge, but registration is required and may be made at https://us02web.zoom.us/webinar/register/WN_uRLJ-7HMQQ-TimCIDzLkmA. After registering, persons receive a confirmation on how to join the webinar. (www.merleburl.com)
To celebrate Women's History Month, the League of Women Voters of Wheaton, The Robert McCormick House at Cantigny Park, the Wheaton Public Library and the Wheaton Community Relations Committee present a virtual program on Florence Nightingale at 7:00 p.m. Thursday, March 11, 2021, via Zoom. Master storyteller and award winning actor brings to life this historical figure. To register, visit https://my.lwv.org/illinois/wheaton, under calendar.
Born on May 12, 1820, Florence Nightingale became the founder of the modern nursing profession. Against all odds, and with a determination uncharacteristic of women in the 1800s, Nightingale won the right to serve. She was the first female superintendent of nurses in the British army and led a team of 38 nurses into the horrible circumstances of the Crimean War. She later established a training program for nurses at St. Thomas Hospital in London.
League of Women Voters of Wheaton includes West Chicago, Warrenville, Winfield, Wheaton and Carol Stream. The League of Women Voters is a non-partisan organization that does not support or oppose any political party or candidate, but whose purpose is to promote political responsibility through informed and active participation of citizens in government.
Due to the COVID-19 pandemic, We Grow Dreams Greenhouse and Garden Center postponed the Bowlathon, its main fundraiser, to August. Since it usually is held in February, the event offsets the cost of supplies and plants purchased in the winter. To help pay the bills that continue to come in, the Greenhouse is hosting the "Luck of the Green" cash raffle. The cost of the tickets is $25 each or five for $100. Prizes are $1,000, $500 and $250 or the equivalent value of Greenhouse plants and or products. To purchase tickets on line, visit the website wegrowdreams.org or mail a check to We Grow Dreams Greenhouse, 1055 West Washington Street, West Chicago, IL 60185. The deadline is Friday, March 12, 2021. The winning ticket will be pulled St. Patrick's Day Wednesday, March 17.
The Greenhouse , a 501(c (3))organization, mission is to provide people with disabilities the opportunity to lead fulfilling lives and to train and work in a supportive, safe and caring environment while producing and providing products and services to the community. In this pursuit, we honor the concepts of human dignity, respect, hard work, fellowship and friendship. (www.merleburl.com)
The Child Development classes of West Chicago Community High School are hosting a virtual preschool program via Zoom from Thursday, March 16 to Thursday, May 13, 2021. Eligible children are ages 2 1/2 to 5. There is no cost for the program. Lessons range from alphabet and number awareness to gross motor activities to beginning reading and writing. Activities include a Spring Concert, a field trip to the Brookfield Zoo, and Preschool Graduation. Applications are available at www.d94.org/preschool. For further information, call instructor Brittney Bauer at (630) 876-6377 or bbauer@d94.org. (www.merleburl.com)
West Chicago Public Library holds a Spring Giveaway for patrons who have a physical WCPL library card. Grand prizes are awarded for each age group-adults: young adults, ages 12 through 18; youth, ages 5 through 11; and youth, ages 0 to 5. Details on each of the grand prizes and how to enter are on the Facebook page www.facebook.com/wcpld The last day to enter is Wednesday, March 17, 2021. For further information email pr@wcpld.info. (www.merleburl.com)
The DuPage County Clerk's Office is accepting applications for vote by mai ballots for the Consolidated Election Tuesday, April 6, 2021. Up for election are officials in the City of West Chicago, West Chicago Public Library District, West Chicago Park District, West Chicago Elementary School District 33, Community High School District 94, and Benjamin School District 25, College of DuPage, Regional Board of Schools, and Wayne and Winfield Townships.
Persons can fill out the application online at www.dupageco.org.Election/Vote; by Mail, download the file at www.dupageco.org/Electio/Voting/37064/,click "Vote by Mail Application", pick up at County Complex, 421 North County Farm Road, or call (630) 467-5600. After receiving the form, persons should complete and mail as soon as possible. When they become available ballots are mailed. Once persons have their vote by mail ballot, they can choose whether to return the completed ballot by mail or turn the blank ballot in at their polling place to vote in person
West Chicago is in the midst of creating a comprehensive plan to cover a variety of areas including land use and development, housing, economic development, transportation and infrastructure, parks and open space and community health. Residents can follow the progress and provide feedback on westchicagoforward.com and westchicagoaddelante.com. The first outreach activity is an online survey for residents.
The DuPage County Health Department developed a dashboard to provide information on the total number of people, in DuPage County, who have tested positive for COVID-19. In addition, the dashboard includes a map which shows the distribution of reported cases by municipality and is updated at 4:00 p.m. daily. DuPage County's "COVID-19 Dashboard" is a one-stop-shop for all the information it offers including a town-by-town breakdown of cases. As of 4:00 p.m. Monday, February 22, 2021, there were 3,8689 cases and 43 deaths; this is the number from the beginning of track recording. It is important to remember to follow the social distancing order, wear masks and wash hands.
A COVID-19 testing site is open from 8:30 a.m. to 12:30 p.m. Tuesdays and Thursdays in a VNA Health Care Mobile at St. Andrew Lutheran Church, 155 North Prince Crossing Road. There is no charge. Appointments are required and may be made at (630) 892-4355 or (847) 717-6455.
To keep residents aware of community COVID-19 updates, the City has posted West Chicago's COVID-19 COMMUNICATIONS CENTER on its website, www.westchicago.org. It is located on the upper left-hand side in red. Clicking on this, residents can see the latest information.
Sincere sympathy is extended to the family of Maria Visitacion Garcia, who at the age of 65 passed away Thursday, February 18, 2021.
Maggie Capettini, former West Chicago City Museum Education Director, is one of the artists participating in the Summer Arts Series program, "Keep Our Small Businesses Afloat" in Lockport. She is painting one of the 20 ducks to be placed in front of local businesses. Hers will be at Mamma Onesta's Italian Restaurant. (www.merleburl.com)
Thirteen West Chicago Community High School students recently received Promoting Awareness of Wildcat Success awards, which recognizes them for their successes and contributions to the school. The PAWS students are Miguel Albor, Luis Alvarez, Yadira Barrera Arenas, Payton Arredondo, Luciana Balzner, Carlos Barrera, Leilani Cantu, Fernando Hernandez, Jorge Hernandez, Giovanni Jurado, Kimberly Mora Olivares, Maximiliano Sanchez and Ethan Villano. Administrators and/or teachers delivered certificates to students at home, along with a small gift. The certificate included the name of the staff member who nominated them and why they were nominated for this special award.
Faculty has an opportunity each month to recognize a student within their classes who has demonstrated significant academic improvement, made a unique or difficult contribution to a class, the school or the community, overcame a significant challenge, dealt maturely with a hardship, improved the positive climate of the classroom or the school and provided support for a peer. Maximum of two students may be selected from each division each month.
WeGo Drama at West Chicago Community High School continued its 2021-21 special streaming "Intersections Performances" with its annual Radio Play. The company of actors and crew for the show included Maggie Hancock, Caitlin Harding, Kathryn Wenberg, Alex Bradley, Ava Fini, Vinny Lamantia, Vincent Ross and Ryley Salazar. Others were Katherine Vander Plaats, Justin Blackburn, Hannah Brown, Carolyn Fleming, Elizabeth Hurley, Leah Moffat, Elizabeth Ryan and Jazmin Wilkins. Student director was Justin Blackburn. Mark Begovich sponsored the show. Sound design, technical direction, and editing was by Chris Jensen.
Leman Middle School sixth graders (now seventh graders) competed in the 2019/20 Future Problem Solvers State Competition. Receiving Sixth Place were C. Boorsma A. Unger, H. Teran and K. Leano. The group focused on the equal rights of refugees living in poverty. (www.merleburl.com)
At the Friday, February 19, 2021, boys Basketball game, West Chicago Community High School lost to Larkin High School with a score of 69-40.
At the Saturday, February 20, 2021, Boys Basketball game, Wheaton Academy won against St. Edward his School with a score of 67-42.
At the Monday, February 15, 2021, meeting, City Council approved the purchase of three 2021 Ford Utility AWD Police Interceptor Vehicles at the cost of $102,252 from Haggerty Ford in West Chicago and authorized the city Administrator to contract with a third party to install the necessary appurtenances/equipment for these vehicle at an estimated cost of $36,000.
Also approved was the purchase of a 2021 John Deere544 P-Tier 4WD Wheel Loader with High Lift Plus 2-bar and appurtenances for the amount of $225,437.46 from West Side Tractor Sales of Lisle. Per the Item Summary, "Wheel leaders are used daily by personnel in the Public Works for Department for various reasons, including excavation, material hauling, debris removal, landscaping, loading of sand and snow removal operations."
Council also approved a contract with Steve Piper & Sons, Inc. of Naperville to provide services for the 2021 Removal Program for the amount of $30,427.39. Per the Item Summary, Included in the Program, "are numerous dead, diseased and/or dying trees that City crews cannot remove due to size, proximity to power lines or other limitations."
Also approved was Partial Property Tax Abatement and Economic Incentive Agreement. This involves the OSI Development to be located in the DuPage Business Center. Per the Item Summary, " The project will initially be dedicated to processing dried salamis and pepperonis and sauces with the remaining space to be occupied by future expansion. The new building will be approximately 186,000 square feet, which is estimated to have shell building improvements complete in June 2021. The investment in this location will be substantial with $14 million plus in real property purchase, $36 million plus real property improvements and $30 million plus in furniture, fixtures and equipment. This will result in 200 plus full-time jobs, growing to 400 when fully occupied, paying more than an average of $32,000. The incentives tentatively agreed to by the parties include a 50 percent property tax abatement for up to 10 years, up to $4,000,000 by District 33, District 94, Fire Protection District, Library District, DuPage Airport Authority and the City; a waiver of 50 percent of the building permit fees by the City (excluding the sewer capacity charge and third party fees paid by the City); and rebate of 25 percent of the water/sewer charges annually."
Council approved the City of West Chicago Economic Development Plan. Per the Item Summary, "Preparing an economic development plan was called for in the City's Strategic Plan"…"for the most part, the document stayed true to the relevant elements noted in the Strategic Plan, while adding new and supportive dates, and acknowledging the current worldwide pandemic would affect economic development in ways that are not so easily predicted. Increased reliance on shopping online has occurred and this is unlikely to change back, if it does at all, for several years. This means less retail development, but more service and entertainment opportunities. Of course, manufacturing and related uses are this City's strength and will continue to be encouraged."
The City's recycling program for incandescent and LED holiday lights and extension cords was quite successful this year. Groot Recycling and Waste Services reported they collected 1,180 pounds.
My email address is merleburl@earthlink.net.