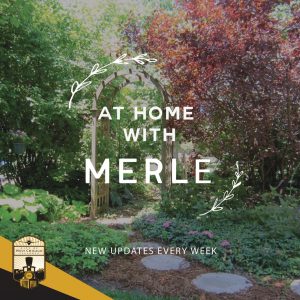 February 2020 is a Leap Year, making five Saturdays in the shortest month of the year. There are Leap Year traditions in various countries, which one can celebrate this Saturday/ February 29.
Leap Day is often paired with romance. In Scotland women must wear a red petticoat when proposing on Leap Day, in Denmark, if a man refuses a proposal, he must buy the woman twelve gloves, which is considered sufficient amount to "hide the lack of an engagement ring." In Finland, the man must buy enough material to make a skirt. In Germany women have the opportunity to leave a decorated birch tree on the doorstep of their crush.
In Taiwan, it is not romance, but a time to wish parents "good health and fortune," as married daughters return home to offer pig-trotter noodles during Leap Year month. "La Bougie du Sapeur" is a comical French newspaper, first published in 1980, and only publishes once every four years, which makes it the least frequently published newspaper of all time.
However, Leap Year traditions are not only observed in other countries, but the United States has several. In 1948, the women of Aurora, Illinois, took a stance against what they believed to be sexist Leap Day traditions by taking over male-dominated city positions such as mayor, fire chief, and police officer. Using the power these jobs provided, they arrested unmarried men for "the crime of being single." Since 1988, a city on the boarder of New Mexico and Texas has thrown a birthday festival for those born on Leap Day. The collaborative celebration in the towns of Anthony, Texas, and Anthony, New Mexico, led to the governors of each state to proclaim Anthony the "Leap Year Capital of the World."
Have a Happy Leap Day!
AROUND AND ABOUT
West Chicago Public Library holds an Online Genealogy class at 6;30 p.m. Thursday, February 27, 2020, in the conference room, 118 West Washington Street. This is an excellent class for persons interested in researching their family trees. Librarian Austin Hall demonstrates how to use Ancestry, how to use services like 23andMe, and how to better hone genealogy research skills. To make a reservation, call adult services department at (630) 231-1552.
The Sixth and Seventh Grade Band Concert of Leman Middle School is at 7:00 p.m. Thursday, February 27, 2020, in the cafetorium, 238 East Hazel Street. Brad Rathe is the director.
Sixth Grade Band plays "Atlantis" by Anne McGinty, "Chorale" from Jupiter by Gustav Holst, arrangement by Paul Murtha and "Activity" by Harold Bennett, arrangement by Larry Clark. Selection by the Seventh Grade Band are "Coldwater Crossing" by Michael Sweeney, "Resolutions" by John Kinyon and "Pirates of the Caribbean" by Klaus Badelt, arrangement by Michael Sweeney. The combined Sixth and Seventh Grade Bands play "Star Wars: The Force Awakens" by John Williams, arrangement by Robert Longfield.
West Chicago Garden Club meeting is Thursday, February 27, 2020, at St. Andrew Lutheran Church, 155 North Prince Crossing Road. Social time is 6:45 p.m., short business meeting at 7:00 p.m. and the program, "Organic Gardening with Glenn Grosch" at 7:15 p.m.
Starting from the premise that organic gardening does have significant value, Grosch discusses how to implement an organic approach both in the areas of plant nutrition and pest control, introduces the concept of "integrated pest management" and discusses a new gardening approach simply called "Smart Gardening."
Grosch is a graduate of the University of Illinois with a degree in Agronomy. In addition, he has associate degrees from Harper College in Plant Science Technology and Parks and Grounds Management. He is a certified Master Gardener. Since 1977 he has been on the teaching staff of Chicago Botanic Garden
Both the West Chicago City Museum, 132 Main Street, and Kindred Coffee Roasters, 148 West Washington Street, hold Last Friday events Friday, February 28, 2020.
"Drawing on History" is from 6:00 to 8:00 p.m. at the Museum. Guests have the opportunity to sketch one of the artifacts pulled from the Museum's collection
At Kindred, the artist reception for Luke Daab of Daab Creative in Winfield begins at 6:30 p.m. Daab said, "I am a creative at heart, bringing businesses and products to life using illustration, design, and my never-ending sense of wonder. I want to make art and design that celebrates play, joyfulness, beauty and the human spirit. I believe that business should be fun and experiential, and that laughter and imagination are keys to connection." (www.merleburl.com)
Coffee with the Mayor is from 9:00 to 11:00 a.m. Saturday, February 29, 2020, at City Hall, 476 Main Street.
West Chicago Lions Club hosts its 45th annual Spring Pancake Breakfast from 8:00 a.m. to noon, Sunday, March 1, 2020, in the Commons at West Chicago Community High School, 326 Joliet Street. Breakfast menu is pancakes, sausage, and beverage. Providing entertainment is the Mariachi los Rayos de Leman Middle School and the Ballet Folklorico of Leman Middle School. Free vision and hearing examinations are available from 8:00 to 11:30 a.m. Ticket price is $6 for adults, $5 for senior citizens, $4 for youths, and no charge for children ages 12 and under; this includes the chance to win a door prize. There also is a 60/40 raffle. John Catalano of Signarama and Jerry Morelli of Augustino's Rock and Roll Deli & Grill are co-chairmen. This event is a perfect time to visit with friends, neighbors and family. Proceeds benefit the many programs and services the club provides the community.
The West Chicago Police Department again participates in the Coolest Event of the Year—the Law Enforcement Torch Run Polar Plunge, where law enforcement officers take a flying leap into the frigid waters of an Illinois lake to support Special Olympics Illinois athletes. The West Chicago Fraternal Order of Police Lodge 85, captained by Detective Robbi Peterson, takes the plunge at 1:00 p.m. Sunday, March 1, 2020, at Loon Lake in Silver Springs State Park in Yorkville. Participants raise money from donations by friends, family and co-workers. The goal is $2,500. To date, donations total $900. There are 10 participants this year. To make a pledge, persons can do so online www.plungeillinois.com, under support a plunger. Other ways to donate are to drop off or mail the donation to the West Chicago Police Department, Attn: Robbi Peterson, 325 Spenser Street, West Chicago, IL 60185. Make checks payable to Special Olympics Illinois.
The Police Department's commitment to #Be Bold Get Cold is for the more than 23,000 Special Olympics traditional athletes and 17,000 young athletes across Illinois. Donations help provide athletes with intellectual disabilities the opportunity to participate in Special Olympics programs and reveal their inner champion.
In addition to early voting for the Tuesday, March 17, 2020, Primary Election at the Election Division office, 421 North County Farm Road in Wheaton, voting at other permanent locations and temporary locations begins Monday, March 2, and ends Monday, March 16. Hours are from 8:30 a.m. to 7:30 p.m. Mondays through Fridays, from 9:00 a.m. to 5:00 p.m. Saturdays. Permanent locations are open on Sundays from 10:00 a.m. to 4:00 p.m. To view the available sites, visit https://www.dupageco.org/earlyvoting/.
Wayne/Winfield Area Youth/Family Services offers hour-long computer classes for senior citizens at Wayne Township, 27W031 North Avenue. Not only do seniors learn basic skills, but they also have the opportunity to socialize. The fee is $2. Reservations are required and may be made by calling (630) 231-7166. Beginner classes are at 3:00 p.m. Fridays. "Using GPS on Smart Phones" class is at 4:00 p.m. Monday, March 2, 2020.
West Chicago Public Library holds two programs on the artist Frida Kahlo Wednesday, March 4, 2020, in the main meeting room, 118 West Washington Street. The program in English is at 6:30 p.m. and the program in Spanish is at 7:30 p.m. To make a reservation, call the adult services department at (630) 231-1552.
Cleve Carney Museum of Art director and curator Justin Witte presents a lecture on the life and work of the artist Frida Kahlo, with a focus on her ongoing relevance and popularity. Justin also talks about the upcoming exhibition Frida Kahlo 2020, the largest Frida Kahlo exhibition in the Chicago area in more than 40 years. The opening is June 2020, in the Cleve Carney Museum of Art at the College of DuPage. (www.merleburl.com)
MusicBoosters Club of West Chicago Community High School holds a Dine Out event from 4:00 to 9:00 p.m. Thursday, March 5, 2020, at Kindred Coffee Roasters, 148 West Washington Street.
The eighth annual "Art is the Heart of the City" is the exhibit for the month of March at Gallery 200, 103 West Washington Street. On display is the artwork of students in grades first through eighth at West Chicago Elementary School District 33 schools. There is a variety of both two-dimensional and three-dimensional media, representing a broad spectrum of styles and artistic periods/genres. District 33 art teachers chose the theme to emphasize the value of participation in art for all children. Art activities stimulate creativity, imagination, perception and selectivity. The artists' reception is from 5:00 to 6:30 p.m. Thursday, March 5, 2020. Students and teachers are on hand to discuss the value of art in public schools and their artwork.
Art teachers are Linda Rooney and Kelsey Mangler from Leman Middle School, Jacqui Neidhardt from Currier School, Katie Yankowski from Gary School, Kirsten Snodgrass from Indian Knoll School, Christine Cintula from Pioneer School, Megan Czervionke from Turner School and Lisa Miller from Wegner School. (www.merleburl.com)
The First Division Museum at Cantigny Park, 1S151 Winfield Road in Wheaton, is launching a series of programs and exhibits to recognize women in the military, inspired by the 100th anniversary of the 19th Amendment, which gave women the right to vote, "Hello Girls: America's First Women Soldiers" is the program at 7:00 p.m., Thursday, March 5, 2020.
Author Elizabeth Cobbs discusses women who served in World War I as telephone switchboard operators deployed to France in 1918 by the US Army Signal Corps. Cobbs holds the Melbern Glasscock Chair in American History at Texas A&M University and is a senior fellow at Stanford's Hoover Institution. She is an historian, commentator, and author of eight books including three novels, a two-volume textbook, and four non-fiction works.
American Legion Post 300, 123 Main Street, has a Fish Fry from 3:00 to 8:00 p.m. Friday, March 6, 2020. Outlaws and Angels perform from 7:00 to 10:30 p.m. The band plays new country, a bit of old country, some rock and a little southern rock mixed together.
Winfield Township once again is participating in "Local Government Week" with an Open House from 11:00 a.m. to 2:00 p.m. Saturday, March 7, 2020, at Winfield Township Road District building, 30W575 Roosevelt Road. Hot dogs, snacks and beverages are served.
There are tours of the office and garage, plus the opportunity to view the road equipment. In addition to information on display, staff and elected officials are on hand to answer questions. Also available to answer questions and give information are members of the Citizen Emergency Response Team, referred to as CERT, Schools and Community Assistance for Recycling and Composting Education, commonly known as SCARCE, DuPage County Sheriff's Office, and representatives from Wayne/Winfield Area Youth/Family Services (WAYS) share information on programs currently offered.
The Township is collecting cell telephones, eyeglasses and hearing aids to distribute to the appropriate organizations. There are bins for newspapers and non-perishable foods. Food is donated to Neighborhood Food Pantries located at the Crossroads Church location. Persons also may bring tattered and faded American flags to give to American Legions Post 300 or Veterans of Foreign Wars Post 6791 for proper disposal at a flag ceremony.
For further information, call the Township office at (630) 231-3591 or road district office at (630) 231-8850. (www.merleburl.com)
Veterans of Foreign Wars Post 6791 holds its popular Raffle Blast at noon Saturday, March 7, 2020, at the post, 431 North Neltnor Boulevard. The charge is $50 per person and includes lunch prepared by the Post Auxiliary. Pre-registration is required. To register or for more information, call the post at (630) 231-9823.
The West Chicago Public Library holds a Computer Basics class at 7:00 p.m. Wednesday, March 11, 2020, in the conference room, 118 West Washington Street. Areas covered include opening/closing programs and documents, saving documents and computer vocabulary. To make a reservation, call the adult services department at (630) 231-1552, extension 4.
The West Chicago Park District monthly social for senior citizens is Thursday, March 12, 2020, at the ARC, 201 West National Street. The theme is St. Patrick's Day with the menu of corned beef, cabbage, red potatoes, carrots, bread and dessert. Guests supply a complete place setting. The cost is $6 for residents and $8 for non-residents. Reservations are due by Friday, March 6, and may be made in person at the ARC or on line at www.we-goparks.org.
The City of West Chicago is accepting applications for craft and general vendors with garden-related emphasis, and food vendors for Blooming Fest, which takes place from 9:00 a.m. to 3:00 p.m. Saturday, May 16. 2020, in historic downtown West Chicago. Booth space is available at a minimal cost, with no charge for not-for-profit organizations and Downtown TIF Business vendors. Applications are available on line at https://westchicago.org/city-events/west-chicago-blooming-fest/. The deadline is Friday, April 17. Blooming Fest activities include the West Chicago Garden Club Plant Sale, craft and fine art show, car exhibit, children's activities, music and food.
Sincere sympathy is extended to the family of Renee Marie Cwik, who at the age of 58 passed away Saturday, February 15, 2020.
Deepest sympathy is expressed to the family of Mike Tassone, who at the age of 76 passed away Sunday, February 15, 2020.
Sincere sympathy is extended to the family of Bob Higgins, who at the age of 68 passed away, Tuesday, February 18, 2020.
Swera Sharma, a senior at West Chicago Community High School, is the student of the month for January. Her selection is due to her outstanding scholarship, involvement and leadership. She has been on High Honor Roll all four years and has a cumulative Grade Point Average of 5.333. Sharma is a member of National Honor Society and the Foreign Language Honor Society and is an Illinois State Scholar.
Sharma has played Badminton and was a cheerleader. A very involved student, she has invested much of her time in Wego Global, Horticulture Club, Club Green, Snowball (serving as a leader), Photography Club, Interact Club, International Club, Pep Club, Women's Leadership and serves as a Student Ambassador. Sharma is the voice of the Pledge of Allegiance over the intercom every school day. Sharma has volunteered by timing high school swim meets, face-painting at an elementary school and has been on every school sponsored trip to pack meals for Feed My Starving Children.
Upon graduation, Sharma plans to attend a four-year university to major in biochemistry and then continue on to medical school. (www.merleburl.com)
Sara Phalen, Vice President of Mexican Cultural Center DuPage, recently appeared on Comcast News. During the interview, she discussed how the organization inspires pride in cultural heritage. She told about the two main events of MCCD, the Mexican Independence Day festival and, most importantly the Miss Mexican Heritage Scholarship program. It has expanded this year with two age groups, freshman through seniors in high school, and 18 to 22 year-old girls.
Family, Career and Community Leaders of America of West Chicago Community High School recently participated in a competition. Winners were Emily Bove and David Fatheree, Entrepreneurship Food Trucks, First Place and Most Outstanding Overall; Ellie Rzeszut, Apparel Construction Csual, First Place and Most Outstanding Overall; Emily Garcia, Cookies, First Place; Nicole Mruk and Natalie Wilderman, Children's Literature, First Place; Brooklyn Worth, Cookies, First Place; Maggie Crabarczyk, Frosted Cakes, Second Place; Emily Ayala, Frosted Cakes, Third Place; Briseida Espino and Jacky Correa, Interior Design, Third Place; and Alessia Miulli, Interior Design, Third Place.
FCCLA is a not-for-profit national career and technical student organization for young men and women in Family and Consumer Sciences education in public and private schools through grades 6-12.
At the Monday, February 17. 2020 meeting, City Council approved a first extension to the 2010 Right-of-Way Maintenance Program with Classic Landscape, Ltd. in West Chicago, to provide landscape maintenance services for multiple City-owned and maintained rights-or way and properties during the fiscal years 2020 and 2021 for an amount of $122,505 per year.
Also approved was a contract for an amount not to exceed $128,000 to Layne Christensen Company of Aurora for professional services related to the rehabilitation of the pump and motor assembly of the city's Well Station No. 8. The well, placed out of order November 2019, is located 1255 Helena Drive.
Council approved a contract to the amount of $64,860.18 to Steve Piper & Sons, Inc. of Naperville for the 2020 Forestry Maintenance Program.
Also approved was the City Administrator's emergency purchase of services to repair the waterman break at 700 East Roosevelt Road between November 22 and December 7, 2019, with Tri-County Excavating Inc. of Aurora. The watermain broke within the equipment/storage yard of Grant and Power Landscaping, and directly services the properties at 700 East Roosevelt Road and 1425 South Neltnor Boulevard, and is part of the looped watermain system supplying City water to all incorporated properties southeast of Roosevelt Road and Neltnor Boulevard intersection, including Currier School.
West Chicago Community High School wrestlers Pierre Baldwin (113) and Ryan Hannah (285) qualified for Illinois High School Association State competition. (www.merleburl.com)
There was a shooting Friday, February 21, 2020, on the 400 block of East Pomeroy Street between Gates Street and Blakely Avenue. The latest update as of 11:45 p.m. per the West Chicago Police Department is the Investigations Unit is working with the night shift in hopes of bringing this to a quick resolution.
The West Chicago Lions Club Winter Dinner was a time of recognition, induction of new members, laughter and conversation. District Zone Chairman Lion Bob Olender made some of the presentations.
Lions Club member Frank Lenertz received Melvin Jones Fellowship recognition. The Melvin Jones Fellowship, created in 1973, takes its name from the founder of Lions Clubs International, Melvin Jones. It is an honor–not an award. The Melvin Jones Fellowship was established as Lions Clubs International Foundation's highest form of recognition to acknowledge an individual's dedication to humanitarian service. The West Chicago Lions Club made a $1,000 donation to LCIF in honor of the recognition of Lenertz.
Dan Czuba, current WC Lions Club president, was the recipient of a plaque of appreciation for his outstanding service as president of the club. Omar Espinosa and Frank Lenertz received special recognition as sponsors of the new members of the West Chicago Lions Club. The new members are Tim Benson, Aviana and Sachin Christian, and Nancy Perillo. (www.merleburl.com)
West Chicago Coop Boys Swimming Team took third place with 168 points in the sectionals Friday, February 22, 2020. The boys started the meet by breaking a team record and qualifying in the medley relay. Will Herwig went on to qualify in the Intermediate, while Brian Culloton swam his way to state in the 50 free. The two qualifiers in the 100 fly with Teegan Cook going 49.86 and Herwig going 51.79. The 200 free relay of Teegan, Kyle Wolford, Gavin McCullough, and Brian Culloton also broke a team record and advanced to next weekend, swimming it in 1:25.15. Two other qualifiers were Luke and Wolford were both well under the cut.
The coop swimming team consists of students from West Chicago Community High School, Batavia High School and Geneva High School. (www.merleburl.com)
My email address is merleburl@earthlink.net.