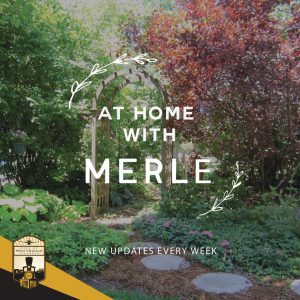 The community of West Chicago has a giving spirit and it is so very evident during the holiday season with many organizations, families and individuals reaping the benefits.
Kramer Tree Specialists once again donated and decorated the holiday decorations for the Community Tree at 306 Main Street.
St. Michael's United Church of Christ donated 182 coats to Educare. The coats were purchased through Operation Warm, at a cost of $18 per coat. Coats, hats, scarves, gloves and mittens donated from the Lend a Hand coat drive of the DuPage Bar Association now are available at the Clothing Closet. Since the Clothing Closet opened more than 14 years ago, 93,293 clothing items have been distributed. The church alternates on a monthly basis the collection of baby products and paper products for the Neighborhood Food Pantry. At the end of November, there were 487 items donated. These are items that persons cannot purchase through the government SNAP program.
The United Methodist and Congregation Women collected donations of hats, gloves and mittens to donate for the low-income families in West Chicago Elementary School District 33.
St. Andrew Lutheran Church adopted 16 families through the Adopt-A-Family program of Winfield Township. This involved providing a holiday meal and a gift for family members.
At the Neighborhood Food Pantry located on Real Life Church campus, the giving spirit started at Thanksgiving. Jewel donated 87 cooked Thanksgiving dinners; doctors and staff of Central DuPage Hospital donated and delivered 200 meals to the homes of families on Thanksgiving Day and 100 meals the day before. For Christmas, Jewel donated 50 Christmas dinners. Through Toys for Tots and numerous others who donated toys, Neighborhood Food Pantry was able to hold a special event Saturday, December 22, in the gym at Water's Edge Bible Church. There 200 families selected toys for their children, a total of 1,102 children. (www.merleburl.com)
West Chicago Rotary, Lions and Kiwanis Clubs donated foods for holiday baskets, which they assembled and delivered to 16 families. Lou Kopinski, owner of Hawthorne's Backyard Bar & Grill, donated the hams. Other foods in the basket included boxed potatoes, boxed stuffing, canned vegetables, canned fruit, rolls, cheese, crackers, cake and a bag of candy. (www.merleburl.com)
Lou Kopinski, owner of Hawthorne's Backyard Bar & Grill, once again adopted several families in need for the holidays. He seeks donations from his customers and then matches the monies collected. Then he and his staff purchase, wrap the gifts, and deliver them to the West Chicago Police Department. West Chicago Police Department Social Services Coordinator, Rosie Valencia, coordinates the gift distribution to the families. (www.merleburl.com)
The West Chicago Police Department hosted its annual Christmas for the Community Luncheon Tuesday, December 25, 2018, at Hawthorne's Backyard Bar & Grill. Arranging the event for the 18 families was the special elf, Rosie Valencia, Social Services Coordinator of the police department. The fun time included a meal, a hot cocoa bar, crafts, photos and gifts from Santa. Others assisting and contributing to the fun time were Lou and Lea Kopinski, Chris and Ken Driscoll, Chuck Santoria, Abby Gaffney and Scott Steiner. (www.merleburl.com)
Some of the schools in West Chicago Elementary School District also demonstrated the giving spirit and/or were on the receiving end. Alex Cowal, the family liaison for Gary School, worked with the Humanitarian Service Project that donated Christmas gifts, which were distributed to all elementary school families.
The Leman Middle School Chorus performed at a local senior living center. Eighth grade Leman Latinos in Action class brought some Christmas presents to the first graders they tutor at Pioneer Elementary School. On Monday, December 17. 2018, all Leman School families were invited to shop at no cost for their Leman student/s. Enchanted Backpacks donated all the items, which included winter clothing, shoes, books, toys and art/supplies. Once the more than 150 participating families finished shopping, they had the option to have their gifts wrapped. Leman Family Liaisons coordinated the event with many LMS staff donating wrapping paper and helping out at the store.
Renewal Church hosted a Breakfast with Santa. Church members cooked the pancakes for students at Gary School and the Early Learning Center. Each child received a free book.
The Turner School Parent Teachers Organization gave books to each student.
Early Learning Center at Trinity received donations for its three to five year-old students from Toys for Tots. Most of the parents signed up to receive a gift. They selected one toy, plus an additional stocking stuffer, which usually are small toys or books.
AROUND AND ABOUT
"How to Write a Business Plan" is the West Chicago Public Library's program at 6:30 p.m. Thursday, January 3, 2019, in the conference room, 118 West Washington Street. To make a reservation, call adult services department at (630) 231-1552, extension 4. West Chicago Business Development Coordinator Peter Kelly presents a workshop on the first steps toward making the dream of starting one's own business a reality.
"Illumination" is the exhibit for the month of January at Gallery 200, 103 Main Street. Member artists of Professional Art Quilt Alliance display their artistic quilt pieces. The opening reception is from 6:00 to 9:00 p.m. Friday, January 4, 2019. The 2018 PAQA challenge was to interpret the idea of illumination in an art quilt. It could be an actual representation of light, an abstract concept of enlightenment, highlighting a social issue, or an illuminating idea to expand on.
Participating artists are Kathy Downie, Denise Havlan, Gwen Jones Jean Sredl, Linda Burke Dugovic, Rosalie Baker, Darcy Berg, Roslyn DeBoer, Sara Hochhauser, Kathleen Hughes, Patty Koenigsaecker, Judy Zoelzer Levine, Kathy Steere, Caroline Szumski, Carole Wool, Joan Bratton, Stephanie Nordlin, Pat Krot and Valli Schiller.
PAQA is a group of mid-west fiber artists who meet monthly in suburban Chicago.  Members are encouraged to bring and show new and original work, encourage new artists in the field, discuss professional issues, network, and share wisdom and experience.  To read more about PAQA and see examples of their work at www.artquilters.com. (www.merleburl.com)
West Chicago Park District hosts a New Year's Fitness Open House. From 7:00 a.m. to 7:00 p.m. Saturday, January 5, 2019, at the ARC, 201 West National Street. Persons attending have free access to the Fitness Center, Fitness classes and the Treehouse Childcare, which is subject to availability. Raffle prizes include free fitness classes, personal training and gym gear. Free Fitness Week begins the same day and ends Friday, January 11. During this time period, persons can try one or all the fitness classes offered.
St. Andrew Lutheran Church, 155 North Prince Crossing Road, host a Blood Drive from 9:00 a.m. to 1:00 p.m. Sunday, January 6, 2019. To make an appointment, visit www.heartlandbc.com. Walk-ins are welcome.
Reverend Nancy Rethford, pastor of First United Methodist Church at 643 East Washington Street, is taking a leave of absence during the month of January. There will be different guest speakers each Sunday. Speaking at the 10:00 a.m. service, Sunday, December 6, 2019, is Reverend Cynthia Anderson, pastor of Batavia United Methodist Church.
Free pick up of Christmas trees takes place during the weeks of January 7, and January 18, 2019, on regularly scheduled garbage collection days. Trees must be bare of all decorations. (www.merleburl.com)
City Council meeting is at 7:00 a.m. Monday, January 7, 2019, at City Hall, 475 Main Street.
Wayne/Winfield Area Youth/Family Services offers hour-long computer classes for senior citizens, 27W031 North Avenue. Not only do seniors learn basic skills, but also have the opportunity to socialize. The fee is $2. Reservations are required and may be made by calling (630) 231-7166. Beginner classes are at 1:00 p.m. Tuesdays. "Downloading Books on Your iPad" class is at 4:00 p.m. Monday, January 7, 2019.
West Chicago Public Library hosts a Stroke Awareness Workshop at 6:30 p.m. Wednesday, January 9, 2019, in the main meeting room, 118 West Washington Street. Ryan Keiler of Northwestern Medicine is the presenter. He discusses the signs and symptoms of a stroke and what to do when these signs are noticed. To make a reservation, call the adult services department at (630) 231-1552, extension 4.
The West Chicago Park District monthly social for senior citizens is at noon, Thursday, January 10, 2019, at the ARC, 201 West National Street. The theme is "Roaring 20s" and guests are encouraged to wear a costume. Anything goes from a flapper, a gangster or even a star of silent movies. The menu includes shrimp cocktail and cheese and cracker appetizers, lunch of tuna and chicken salad sandwiches, Waldorf salad, relish tray and pineapple upside-down cake. The charge is $5 for residents and $7 for non-residents. Reservations are required by Friday, January 4, and may be made in person at the ARC or online at www.we-goparks.org.
West Chicago Community High School Lacrosse Club holds a registration night from 6:30 to 8:00 p.m. Thursday, January 10, 2019, in the Commons, 326 Joliet Street, entrance H. For further information, email Nicki Rutledge at info@wegolax.com.
West Chicago Public Library holds two computer classes in the small conference room 118 West Washington Street. To make a reservation, call adult services department at (630) 231-1552, extension 4.
Computer Building class is at 6:30 p.m. Tuesday, January 15, 2019. The class is an introduction to the internals of a computer, teaching the identification of parts and putting it back together.
Computer Basics class is at 6:30 p.m. Wednesday, January 16. Topics include opening/closing programs and documents, saving documents, printing documents and computer vocabulary.
The West Chicago Park District holds an Exploring Oil Pastels class from 9:30 a.m. to 11:30 a.m. Fridays, starting January 18 and ending February 22, 2019, at the ARC, 201 West National Street in Reed-Keppler Park. Soil pastels come in a stick form and can be used to paint or draw. Through guided exercises, students learn blending, layering and scraping techniques. The teacher is Jenny Nagle from the Community School of Arts in Wheaton. Supplies are included in the cost of $12 for residents and $15 for non-residents. To register, stop in at the ARC or online at www.we-goparks.org.
The Brush for Art classes are made possible through a grant from the JCS Fund of the DuPage Community Foundation. It is for individuals 55 years and older and allows the district to offer different art programs at a reduced rate.
As the holiday season ends and taking down the decorations begins in earnest, which may include discarded strands of incandescent and LED holiday lights that no longer work and finding a way of ecological disposal, the City provides the "green" answer with the offer of free recycling for the holiday lights and extension cords. This offer ends Friday, January 19, 2019. The offer is open to residents, businesses, clubs, churches and organizations. Drop-off locations are City Hall, 475 Main Street; First United Methodist Church of West Chicago, 643 East Washington Street; Murphy Ace Hardware, 319 South Neltnor Boulevard; Water Treatment Plant, 1400 West Hawthorne Lane; West Chicago Public Library District, 118 West Washington Street; and the ARC Center, 201 West National Street.
The West Chicago Environmental Commission coordinates the program with Elgin Recycling, which collects these items to strip and recycle for their copper and plastic parts. The company is a full-service scrap metal business serving the area for more than 30 years.
The City of West Chicago is holding a Local Government Academy. Adrian Marquez, City Outreach Specialist, said, "The purpose is to provide Latino middle and high school students an in-depth understanding of the working functions of the City, as well as to examine issues affecting City residents. The program also aims to promote civic leadership and participation amongst West Chicago Latino youth."
The eight sessions are from 3:30 to 5:00 p.m. Thursdays, starting January 31 and ending March 21, 2019, at City Hall, 475 Main Street. Applications are available on the City's website www.westchicago.org/local-government-academy. Students interested in the program need to submit an application by Monday, January 21, 2019, to Adrian Marquez by dropping them off at City Hall or email AMarquez@westchicago.org. For further information, call Marquez at (630) 293-2200, extension 123 or send an email
In addition to featured speakers, who are personnel from City departments and community partners, there are field trips to various City facilities. After each presentation by the featured speakers, there is a question and answer opportunity for the students. Students are to complete a short reflection/evaluation on the session topic and speaker. All sessions are conducted in English.
Session 1 is "Welcome" and "What's the Big Deal?" An Introduction to Local Government; Session 2, "The Big Picture" by City Administration; Session 3, "Connecting our Community" by Administrative Services; Session 4, "How to Build a Better Community" by Community Development; Session 5, "Public Safety and the Community" by Police; Session 6, |"Roads, Bridges, Land and Water" by Public Works; Session 7, Tour of Water Plant and Waste Water Treatment Facility by Public Works; and Session 8, "What's Next?" with Civic Engagement / Leadership / Presentations.
West Chicago Cultural Arts Commission sponsors its Twelfth Annual Community Banner Project Competition. The theme is "Love." The artwork may be any media with no limitation to technique or subject matter. An independent juror selects the works of art. Each winning design is reproduced and featured in the 2019 West Chicago Banner Exhibition from May to September. All entries are due by Friday, February 1, 2019. Information details are available at https://westchicago.org/arts/call-for-art-love/Call Rosemary Mackey at (630) 293-2200, extension 139, for more information.
Both of the West Chicago veterans' organizations hold Bingo as a fundraiser on a weekly basis. The games at American Legion Post 300, 123 Main Street, are on Fridays. Doors open at 5:00 p.m., games start at 7:00 p.m. Games at Veterans of Foreign Wars Post 6791, 431 North Neltnor Boulevard, are on Wednesdays. Doors open at 5:00 p.m., games start at 7:00 p.m. The Auxiliary games are Sundays. Doors open at noon, games start at 2:00 p.m.
West Chicago City Museum Historiography program resumes in March 2019. The book to be discussed is "Leonardo De Vinci" by Walter Isaacson. Since the book is rather long, this allows persons to have the time to read it.
Sincere sympathy is extended to the family of Nancy Zochert, who at the age of 80 passed away Sunday, December 16, 2018.
Gavin O'Keefe, a senior at West Chicago Community High School, is the Academic Achiever for the month of November. With a cumulative weighted Grade Point Average of 5.556, O'Keefe has one of the top 10 GPAs among senior students. He has earned High Honor Roll status every semester. O'Keefe is an AP Scholar with Honors, is a member of National Honor Society and serves on the Induction Leadership Team for National Honor Society, is a member of the Music Honor Society and the Thespian Honor Society. O'Keefe was selected for the Illinois Music Educators Association District 9 Choir this fall.
In addition to his academic accomplishments, O'Keefe participates in extracurricular activities. He is Co-President of Choir, Co-Student Director of Chamber Choir, and is a Section Leader in Marching Band. He is a member of WeGo Drama and the Math Team, and serves as a Student Ambassador. Outside of school, O'Keefe is a volunteer at his church, and is working towards the rank of Eagle Scout. Upon graduation, O'Keefe plans to pursue a degree in Music Education. (www.merleburl.com)
Guadalupe Arriola, a senior at West Chicago Community High School, is the Student of the Month for November. Her selection is due to her accomplishments, both in academics and extracurricular activities.
She is a member of the National Honor Society and the Foreign Language Honor Society. With a cumulative weighted Grade Point Average of 5.049, Arriola has been on High Honor Roll or Honor Roll every semester. Since her freshman year, Arriola has served on Student Council and is the Senior Class Vice President. She has been part of the Women's Leadership group, served on the President's Council, and currently is a Student Ambassador. A scholar-athlete, Arriola participated in Cross Country and Track & Field. Outside of school, she volunteers at the main gift shop at a local hospital, at the WeGo Together Food Pantry and at a church-based after-school program.
After graduation, Arriola plans to attend a four-year college. Since she has a desire to help people, she plans to study something related to the law field. (www.merleburl.com)
Grecia Bahena, a senior and a member of WeGo Drama at West Chicago Community High School, was selected to participate in the All-State production, "In the Heights," during the Illinois High School Theatre Festival at the University of Illinois Urbana-Champaign. The performance takes place Thursday, January 10, through Saturday, January 12, 2019. The show is the highlight of the annual Illinois High School Theatre Festival, the largest non-competitive high school theatre festival in the world. Included in the All-State cast, crew and pit orchestra are the top student performers, technicians, and musicians, in the state of Illinois. Bahena is the first All-State Company member from WCCHS since 2014. (www.merleburl.com)
Cobblestone Road Tavern, 216 Main Street, temporarily closed its doors for remodeling and repair work, Monday, December 31, 2018. There is no timeline for the reopening date. When it does reopen, it will be under new ownership and a return to its vintage name of Old Stone Jug, which is what it was called in the 1980s.
My email address is merleburl@earthlink.net.