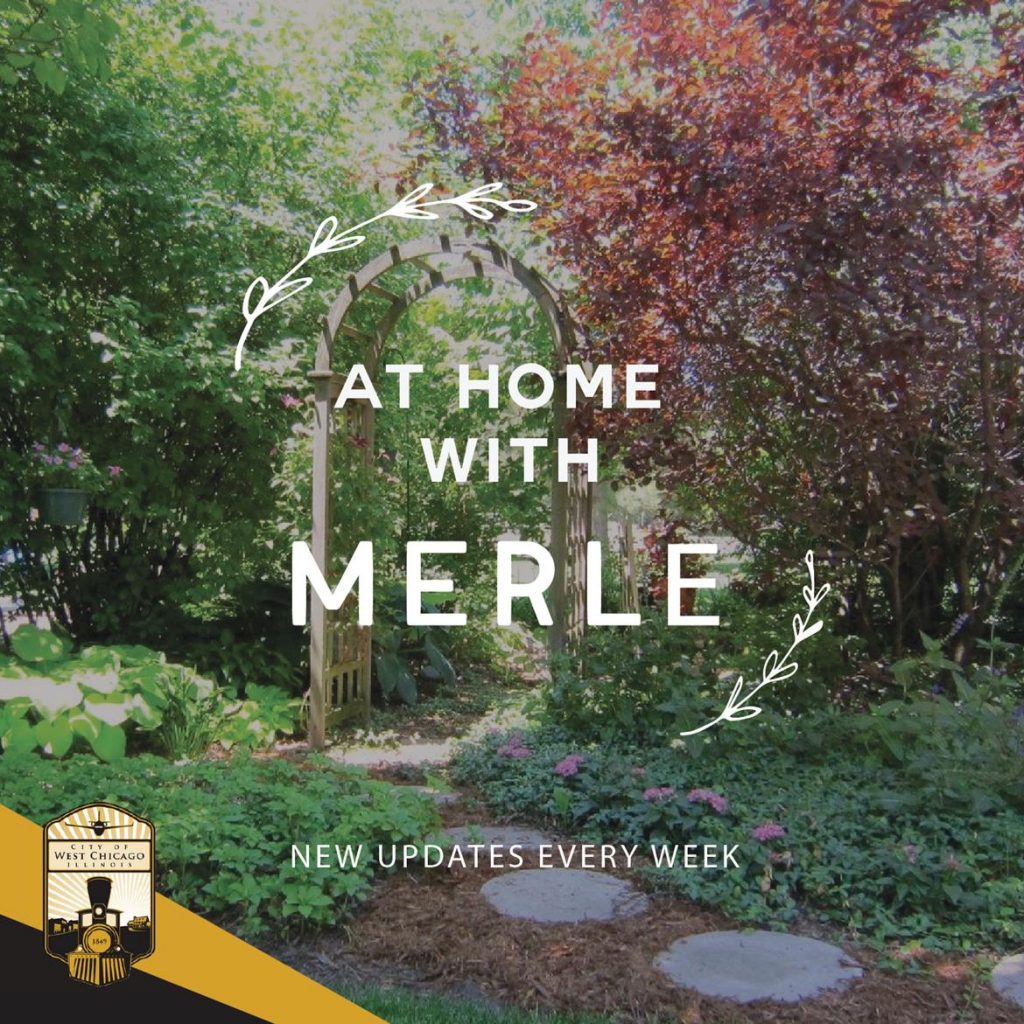 The West Chicago Police Department received some comments regarding its Facebook page website message about ongoing investigations (this information appears elsewhere in my column). In response to these, the Department emphasized the need for the community to be proactive also, which  was stressed at the Town Hall meeting held about two years ago.
"We need the community to be more proactive as well and to work WITH us as we cannot be everywhere all the time. You see or hear something, call 911. Let us check it out and make sure everything is okay. You can start a neighborhood watch in your area or if that does not interest you, you can at least have a neighborhood meeting. Our Community Relations Officer can assist you with this or any other initiatives you may want to start for your neighborhood. TOGETHER we can combat crime, keep your families safe, maintain the high quality of living you expect in West Chicago."
Neighborhood Watch is a group of citizens working together, along with the police, to keep their neighborhood safe. Started in 1972, it has grown to be one of the most effective ways to combat crime, strengthen a neighborhood and build relationships with the police. For more information, call Community Relations Office Robyn Nielsen at (630) 293-2222 or email rnielsen@westchicago.org.
AROUND AND ABOUT
For the month of January the exhibit on the wall and in the display case of the Creative Corner of the West Chicago Public Library, 118 West Washington Street, is some of the submissions from students for the Frosty Fest contest. The student contest was for youths in first through sixth grades and was based upon the idea of "different cultures celebrate different holidays throughout the winter season." The three questions were How does your family celebrate winter holidays?: What are some food, decorations and traditions you do to celebrate?; and What is you favorite part about this holiday? The answers to these questions could be answered through a short essay, a work of art or a mixed media piece. (www.merleburl.com)
WeGo Drama at West Chicago Community High School hosts a fundraiser, Trivia Night, Friday, January 24, 2020, in the Commons, at the high school, 326 Joliet Street. The games start at 7:00 p.m. The charge is $10 per person. To register your teams, email judy.hancock@sbcglobal.net.
Community High School District 94 Educational Foundation hosts a reception to honor the 2019 Distinguished Alumni Achievement Award recipients, Abraham Mashal, Class of 1998, and Rachel Moguel, Class of 2003. It takes place at 5:30 p.m. Thursday, January 23, 2020, in the Commons at West Chicago Community High School, 326 Joliet Street. The culinary classes taught by Angela Gentile provide the hors d'oeuvres. (www.merleburl.com)
West Chicago Garden Club meeting is Thursday, January 23, 2020, at St. Andrew Lutheran Church, 155 North Prince Crossing Road. Social time is at 6:45 p.m., short business meeting at 7:00 p.m. and program, "The Trees Near My Home," at 7:15 p.m. Dr. Megan Dunning, Manager of Adult Learning Programs at Morton Arboretum, discusses exploring people's relationships with nearby nature. She introduces a few of her favorite trees, discussing the benefits trees bring and shares what communities are doing to protect and care for trees.
At Morton Arboretum, Dunning oversees curriculum development and management of educational programs focused on trees, gardens, nature and botany for college and adult audiences. She completed her Ph.D. in Genetics, studying plant-pathogen co-evolution at University of Chicago. (www.merleburl.com)
West Chicago Elementary School District 33 Orchestra Concert is at 7:00 p.m. Thursday, January 23, 2020, in the cafetorium, 238 East Hazel Street.
Coffee with the Mayor is from 9:00 to 11:00 a.m. Saturday, January 25, 2020, at City Hall, 475 Main Street.
Hawthorne's Backyard Bar & Grill, 1200 West Hawthorne Lane, hosts its Eleventh Annual Turkey Bowl Charity Event Fundraiser at 12:30 p.m. Sunday, January 26, 2020. The charity this year is the Illinois Fire Safety Alliance, a 501(c) (3) not-for-profit organization dedicated to fire safety, burn prevention, and supporting burn survivors. There are many prizes, give away items, and a 50/50 raffle, The charge is $60 per four-person teams. Pre-registration is required. Teams must register at the bar or see a manager. The event is limited to 100 teams. For individuals not on a team, this is a fun event to watch and cheer on your favorite team. For further information call (630) 293-6700.
The oil painting, "Rain on Moose Island" by Maggie Capettini, received an Award of Excellence in the juried Visual Harmony exhibit at Norris Center Gallery, 1040 Dunham Road in St. Charles. The artists' reception and award ceremony is at 4:00 p.m. Sunday, January 26, 2020. The exhibit remains in place through Sunday, February 16, 2020 (www.merleburl.com)
Also two of her pieces of artwork, "Midnight Meditation and "Gathering of Spirits," are in the juried Rock Island's 41st Fine Art Exhibition at Figge Art Museum, 225 West Second Street in Davenport, Iowa. The exhibit is up through Sunday, April 19. (www.merleburl.com)
Wayne/Winfield Area Youth/Family Services offers hour-long computer classes for senior citizens, 27W031 North Avenue. Not only do seniors learn basic skills, but also have the opportunity to socialize. The fee is $2. Reservations are required and may be made by calling (630) 231-7166. Beginner classes are at 1:00 p.m. Tuesdays. "Using Calendars on Smart Phones" class is at 4:00 p.m. Monday, January 27, 2020,
"Seed Starting 101" is the GardenWorks Project program at 6:30 p.m. Tuesday, January 28, 2020, at the West Chicago Resource Center in Gallery 200, 103 West Washington Street. The presenter Ellen Kamps, full-time consultant, gives valuable tips and techniques on how to start seeds this winter. She has been farming for more than five years. In 2019, Kamps traveled to Germany to study Bavarian value-added production, to Italy to study viticulture and oenology and to Switzerland to consult on an organic vegetable farm in the Aline Valley. She currently is studying international agriculture and economics with the Illinois Agricultural Leadership Program. She teaches in the Agricultural Department at College of DuPage. To make a reservation, visit http://www.gardenworksproject.org/events. (www.merleburl.com)
West Chicago resident Kathy Steere teaches a three-hour class, Art Quilt Open Studio, at Quilter's Quest, 7440 Woodward Avenue in Woodridge. It takes place from 10:00 a.m. to 1:00 p.m. Friday, January 31, 2020. The charge is $27. To make a reservation, call (630) 969-2205. (www.merleburl.com)
American Legion Post 300 has a Fish Fry from 4:00 to 8:00 p.m. Friday, January 31, 2020, at the Hall, 123 Man Street. Whiskey Creek performs at 7:00 p.m.
"Extending the Natural World" is the exhibit for the month of February at Gallery 200, 103 West Washington Street. The display is photography-based fine art by Joanne Barsanti. The artist reception is from 6:00 to 9:00 p.m. Friday, January 31, 2020.
Typically when she creates photographic images, Barsanti looks for discrete aspects of nature, especially trees, birds, fish and rocks; anything with interesting lines, shapes or textures, and often an added touch of celestial elements. "With a playful spirit and a little bit of imagination, those elements become the building blocks for my nature portraits and photomontages. I use a variety of digital textures and special effects to evoke a peaceful mood, and create my own unique style."
The final output is enhanced with printing on Japanese paneers and silks and other material. In the Gallery 200 exhibit, Barsanti uses Kozo paper she crinkled, Haruki paper, Dai Chire paper and rice paper. "Each has its own characteristics and has been carefully chosen to complement its subject matter." (www.merleburl.com)
West Chicago Cultural Arts Commission sponsors its Thirteenth Annual Community Banner Project Competition. The theme is "Home." The artwork may be any media with no limitation to technique or subject matter. An independent juror selects the works of art. Each winning design is reproduced and featured in the 2020 West Chicago Banner Exhibition from May to September. All entries are due by Saturday, February 1, 2020. An entry is comprised of up to 3 JPEG images at 72 dpi measuring (h) 7" x (w) 5". All files should be numbered and named with the artist's last name and first name. Ex.: 01Lastname_Firstname.jpg and submitted via an online form. All entries must be original and created within two years of entry date.
Information details are available at www.westchicago.org. Entry form is located at https://form.jotform.com/92166762392161. Call Rosemary Mackey at (630) 293-2200, extension 139, for more information.
The DuPage County sheriff's office offers two $500 scholarships to assist full-time students during the 2020-21 academic year. They are to be applied to tuition, books and fees only. Applications are available at the sheriff's office, 501 North County Farm Road or on the Illinois Sheriff's website, www.ilsheriff.org. The application, the answer to the essay question and documentation are due by Sunday, March 15. The scholarships were made available as a portion of the $58,000 awarded this year by the ISA.
Little Prince Day Care 3 is now open at 550 East Washington Street.
Sincere sympathy is extended to the family of Florence "Herbie" Elizabeth Herbers, who at the age of 92 passed away Sunday, January 12, 2020.
Deepest sympathy is expressed to the family of Nancy M. (nee Lootens) Heyden, who at the age of 83 passed away Tuesday, January 14, 2020.
Sincere sympathy is extended to the family of Edwin E, Fromer, who at the age of 78 passed away Saturday, January 11, 2020.
Deepest sympathy is expressed to the family of Jorge Luis Pachuca Chavez, who at the age of 25 passed away Thursday, January 16, 2020.
West Chicago Police Department officers and West Chicago Fire Protection District firefighters responded to a traffic crash at 8:39 p.m. Thursday, January 20, 2020, on the Fabyan Parkway curve. The accident involved a driver in a Ford F-150 that crossed over the yellow line divider and collided head-on with a Nissan 4-door. The Nissan driver, a 25-year-old male from West Chicago, was pronounced dead at the scene. His passenger was transported to Northwestern Medicine Central DuPage Hospital and is expected to live. The F-150 driver sustained minor injuries.
Metropolitan Emergency Response and Investigations Team responded for reconstruction duties and the road was closed for nearly four hours on Fabyan Parkway between Technology Drive and Roosevelt Road. This information is from a statement issued by Police Commander Anthony Cargola. The crash, as of Saturday, remains under investigation.
Newly elected officers of the West Chicago Garden Club are Dan Beebe, President/Blooming Fest Chair; Barbara Bizzarri, Vice President; Cherie Kraft, Secretary; and Kerry Perry, Treasurer. Others on the Board of Directors are Barb Melville, Programs Director; Billie Childress, Kruse House Chair; Pamela Darrah, Publicity & Information Chair; Jan Grismore, Hospitality Chair; Tom Fessler and Kerry Perry, Refreshments; and Mary Schramer, Director-At-Large.
At 12:54 a.m. Thursday, January 16, 2020, the West Chicago Police Department responded to reports of shots fired on the 100 block of East Blair Street. No one was injured. The Department Investigations Unit is actively working on the case.
There have been concerns voiced by some on social media on the investigation of the shooting on Blair Street. The Police Department issued a statement.
"During an active investigation we must be careful in what we disclose about the case. Sharing too much could jeopardize what we are trying to do as it may tip off the suspects, scare witnesses from coming forward, cause victims to not want to cooperate, etc. As we have shown in the past, when we can share information, we share it.
Let us now share a brief update on last week's shooting on E. Blair Street. Our detectives have put in hours and hours working on this case. They have talked to the victims and witnesses. They have watched surveillance camera footage. They have executed search warrants. They have brought in and interviewed persons of interest. At this time, the case is still under investigation with charges pending.
We have an extremely dedicated, hard-working group of men that make up our Investigations Unit. These men have given up time with their family, given up sleep, given up their time off of work but they have not given up on this, or any other, case. Just because we are not sharing every detail on social media, does not mean we are not dedicated to solving crimes in our community.
While everyone is entitled to their opinion and you can dislike us or disagree with how we are handling things, we must all come together as a community to keep West Chicago a safe, good and happy place to live. We are most effective when we work together. If anyone has any information regarding any active cases, we ask they call the police department at 630-293-2222."
At the Tuesday, January 14, 2020, meeting, Board Secretary Melissa Medeiros administered the oath of office to Ken Driscoll as the new West Chicago Park District Commissioner, serving an unexpired term until May 2021. He replaces Diana Gunderson, who served as a Commissioner for 15 years.
In keeping with the holiday spirit, the seventh grade at Benjamin Middle School "adopted" two senior citizens from the gift tree at the Wayne Township office.
At the Thursday, January 16, 2020, basketball game, the Girls Team of West Chicago Community High School lost to Bartlett High School with a score of 77-37. In the Thursday basketball game, Wheaton Academy Boys Team defeated Elmwood Park High School with a score of 60-35.
West Chicago Community High School senior Shalin Kadakia, along with his team of two other students from other schools, won first place during the Sudden Cardiac Awareness Research Foundation Career Guidance and Mentorship Program this past summer. This intensive program involves lectures, hands-on learning, community service, and also time in hospitals. Teams of students participate in a medical research project competition that is presented before peers, a panel of judges, and displayed at the Foundation's formal Gala. The focus of the research ranges from a variety of cardiovascular health topics that currently impact the general community. Kadakia and his team presented findings on sleep apnea, including the introduction of an oral device they developed that was printed on a 3D printer. At the Foundation Gala, his team presented their findings to the physicians, nurse practitioners, registered nurses, teachers and administrators, attorneys, and business and finance professionals in attendance.
Kadakia has taken or is currently taking Honors Biology, Honors Chemistry, AP Physics 1, AP Biology, AP Chemistry, and Human Anatomy and Physiology, in addition to nine other Honors or AP courses. He also volunteers at Central DuPage Hospital. (www.merleburl.com)
Starting in February, Leman Middle School offers 15 new clubs for students, plus an activity bus at 4:15 p.m. to provide transportation home after the clubs. Clubs include sports, tutor/homework, video, dance, book, volunteering, art and fishing. At the end of the 2018-2019 school year, sixth and seventh grade students took a survey on after school clubs they would like offered. Using this feedback, the variety of clubs offered give students the opportunity to participate in an activity they enjoy. Based on the participation in the winter and spring clubs, it then will be determined which clubs to offer next year.
At the Batavia Invite Saturday, January 18, 2020, West Chicago Community High School heavy weight wrester Ryan Hannah, a junior, won first place within his weight class.
My email address is merleburl@earthlink.net.