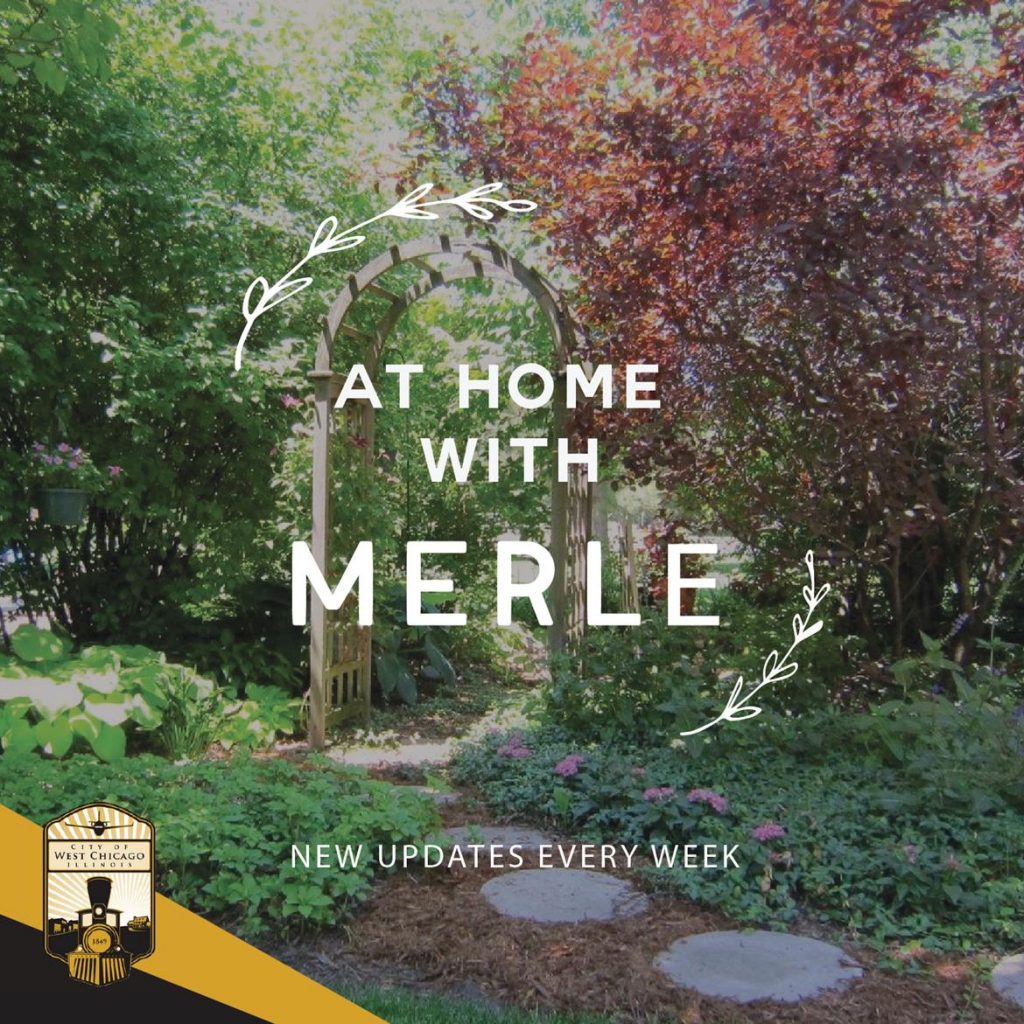 It is only 56 days until Spring. January, at times, can seem to be one of the longest and blah months-so many dreary gray days. Yet this year, we just experienced the sight of a total lunar eclipse and a rare super blood wolf moon-It was bedazzling! Because of the recent snow, the ground sparkles at night when lights shine, almost like a field of diamonds. The very cold temperatures seem to bring about a bright sun and blue sky.
This is a perfect time to bring a little beauty into your life with a visit to Gallery 200 to view the current exhibit, "Illumination," by members of the Professional Art Quilt Alliance and other works of art at Gallery 200. You might find the perfect  piece for your home or a gift for a friend or relative. We have many talented artists. I find this an ideal month for spending time with friends at a local restaurant, catching up on the latest news, sharing photos of family and just laughing. It seems so relaxing as there are fewer time-related stresses—no major holidays or tasks. Take the time to do a few of your favorite things.
AROUND AND ABOUT
The West Chicago Garden Club meeting is Thursday, January 24, 2019, at St. Andrew Lutheran Church, 155 North Prince Crossing Road. Social time is at 6:45 p.m., short business meeting at 7:00 p.m., and program at 7:15 p.m. The speaker, Carolyn Ulrich, presents "Perennials for the Chicago Garden." She discusses the choices of perennials for gardens in this area. The slides are from her Chicago garden and others throughout the region. Ulrich is the editor of "Chicagoland Gardening" magazine.
Ulrich was with the Chicago Sun-Times for seven years, writing a weekly column called "The Cultivated Gardener." Then she became an employee of "Chicagoland Gardening" magazine. She has written freelance articles for Garden Design, Horticulture, House Beautiful, Chicago Tribune and won a Quill & Trowel awards from the Garden Writers Association.
Coffee with the Mayor is from 9:00 to 11:00 a.m. Saturday, January 26, 2019, at City Hall, 475 Main Street.
The WeGo Wildcats Special Olympics Club hosts the Seventh Annual Kwasman Klassic Saturday, January 26, 2019, in Bishop Gym at West Chicago Community High School, 326 Joliet Street, entrance C. Doors open at 6:30 p.m.; game begins at 7:00 p.m. Basketball teams are members of the West Chicago Fraternal Order of Police Lodge 85 and West Chicago Illinois Association of Firefighter 3970. Members of the Special Olympics team play with the firefighters and policemen for the first three quarters. Coaches for the Special Olympics team are Dick Doremus and Dirk Gunderson. Diana Gunderson is the timekeeper; Kyle Gunderson is the home referee.
There is no charge to attend. However persons attending are encouraged to bring a non-perishable food item or monetary donation for the Neighborhood Food Pantry located at Real Life Church campus in West Chicago. Concessions are available with a portion of the proceeds benefitting the Special Olympics Club. There is a 50/50 raffle and a raffle for gift baskets. The fundraiser is named after the late Mayor Mike Kwasman. Hempe explained, "He was the driving force and expressed the spirit to get our fledgling club restarted." (www.merleburl.com)
Maggie Capettini, education director at West Chicago City Museum, teaches a knife painting workshop from 9:00 a.m. to 4:00 p.m. Sunday, January 27, 2019, at the DuPage Art League, 218 West Front Street. The class is for painters who understand the basics of oil painting. It introduces painters to a variety of ways to use painting knives as the primary tool for paint application. Direct painting, wet-into-wet, washes and impasto techniques are explored. The charge is $110. To register, call (630) 653-7090 or online at www.dupageartleague.org, under classes.
Capettini also has three paintings in the LaGrange Art League exhibit, "Sparkling Waters," through Friday, February 22, at the LaGrange Art League Gallery, 122 Calendar Avenue. The paintings are a sunrise, a mid-day and a sunset-all at the beach. Every January, La Grange Art League members exhibit works in a sea-themed show, honoring Charles Vickery and his generous support of the LaGrange Art League. Hewas an American painter, best known for his naturalistic depictions of historic ships in the open ocean and crashing waves in all types of weather and times of day. (www.merleburl.com)
Church member Burt Andrews leads the worship service at 10:00 a.m. Sunday, January, 27, 2019, at First United Methodist Church, 643 West Washington Street.
Hawthorne's Backyard Bar & Grill, 1200 West Hawthorne Lane, hosts its Tenth Annual Ovarian Cancer Turkey Bowl Fundraiser at 12:30 p.m. Sunday, January 27, 2019. The charge is $60 per four-person teams. Pre-registration is required. There are many prizes, give away items and a 50/50 raffle. Teams must register at the bar or see a manager. The event is limited to 100 teams. For individuals not on a team, this is a fun event to watch and cheer on your favorite team. For further information call (630) 293-6700. (www.merleburl.com)
Blue Star Mothers host Battle of the Branches Chili Cook-Off Sunday, January 27, 2019, at American Legion Post 76, 570 South Gary Avenue in Carol Stream. Doors open at 1:00 p.m.; tasting from 2:00 to 4:00 p.m. and awards at 5:00 p.m. Representatives from the Army, Marine Corps, Navy, Air Force and Coast Guard have entered the competition. Proceeds benefit Pits for Patriots and Blue Star Mothers Big Dipper Scholarship Fund.
Blue Star Mothers of America, Inc. is a non-partisan, non-political, non-sectarian organization. Members are mothers, stepmothers, grandmothers, foster mothers and female legal guardians who have children serving in the military, guard or reserves, or children who are veterans. (www.merleburl.com)
Wayne/Winfield Area Youth/Family Services offers hour-long computer classes for senior citizens at Wayne Township, 27W031 North Avenue. Not only do seniors learn basic skills, but also have the opportunity to socialize. The fee is $2. Reservations are required and may be made by calling (630) 231-7166. Beginner classes are at 1:00 p.m. Tuesdays. "Using GPS on Smart Phones" class is at 4:00 p.m. Monday, January 28, 2019.
West Chicago Public Library hosts the program, "Sheep to Chic: Fiber Art Program" at 7:00 p.m. Wednesday, January 30, 2019, in the main meeting room, 118 West Washington Street. Natasha Lehrer Lewis, a fiber artist and educator, tells about Esther's Place, her working farm and art retreat, and the processes for which she uses her sheep and farmland to create art inspired by the intersection of art and industry. The presentation includes hands-on participation, personal anecdotes and examples of her body of work. Esther's Place is a small farm in Big Rock where individuals can create and purchase crafts from wool, attend classes, parties, and retreats. To make a reservation, call adult services department at (630) 231-1552, extension 4. (www.merleburl.com)
Chicago Public Library offers a two-hour "Introduction to GIMP" class at 6:30 p.m. Thursday, January 31, 2019, in the small conference room, 118 West Washington Street. The GNU Image Manipulation Program is a free Photoshop-like graphic design program. Attendees learn how to create logos and manipulate images. Participants must have basic computer skills. To register, call adult services department at (630) 231-1552, extension 4.
West Chicago Elementary School District 33 Beginning Band and Orchestra Concert is at 7:00 p.m. Thursday, January 31, 2019, in the cafetorium at Leman Middle School, 238 East Hazel Street.
In observance of "Give Kids a Smile Day," DuPage County Health Department dentists and volunteer dentists from the community give free dental screenings from 9:00 a.m. to 3:00 p.m. Fridays, February 1, and March 1, 2019, at DuPage County Health Department, 111 North County Farm Road. Children also receive oral health education and a free oral healthcare kit. For further information, call (630) 682-7400. (www.merleburl.com)
"Art—Past and Present" is the exhibit at Gallery 200 for the month of February. The display features the artwork of Margaret Bucholz. It consists of watercolor, acrylics, and colored pencil drawings and paintings. The artist's reception is from 6:00 to 9:00 p.m. Friday, February 1, 2019. Joe Eddy Brown, a folk singer and guitarist provides the entertainment. (www.merleburl.com)
The First Friday activity at West Chicago City Museum, 132 Main Street, is making Victorian Valentines. It takes place from 6:00 to 8:99 p.m. Friday, February 1, 2019.
WeGo Global, an international service organization at West Chicago Community High School, presents a screening of the 2018 Sundance Film Festival award winning film "On Her Shoulders" at 7:00 p.m. Friday, February 1, 2019, in Weyrauch Auditorium, 326 Joliet Street. Admission is free; donations are accepted for the Sinjar Fund. Recommended for ages 13 and over due to mature themes.
Twenty-three year old Murad's life is a dizzying array of exhausting undertakings from giving testimony before the U.N. to visiting refugee camps to soul-bearing media interviews and one-on-one meetings with top government officials. With deep compassion and a formal precision and elegance that matches Nadia's calm and steely demeanor, filmmaker Alexandria Bombach follows this strong-willed young woman, who survived the 2014 genocide of the Yazidis in Northern Iraq and escaped the hands of ISIS to become a relentless beacon of hope for her people, even when at times she longs to lay aside this monumental burden and simply have an ordinary life.
Nadia's Initiative established the Sinjar Action Fund to advance reconstruction efforts in the Yazidi Homeland. Nadia Murad is seeding the fund by donating 100 percent of her prize money from the Nobel Peace Prize.
In partnership with Center for Economic Progress and Ladder Up, the West Chicago income tax preparation site opens Saturday, February 2, 2019, at Leman Middle School, 238 East Hazel Street, entrance 8. Hours are from 5:30 to 8:00 p.m. Tuesdays and Thursdays, 10:00 a.m. to 1:00 p.m. Saturdays. The site operates on a first come, first serve basis and may close early when capacity is reached. There is no charge for families, (more than one person in home) with income less than $55,000 and individuals with income less than $30,000. For further information call (312) 252-1281 or at www.economicpprogress.org. (www.merleburl.com)
West Chicago Community High School Softball hosts a free T-ball and Skills Camp to 4 to 10 year-olds Sundays, February 3 through 24, 2019 in the field house, 326 Joliet Street. Hours are 9:00 to 10:00 a.m. for T-ball, 4 to 6 year olds; 10:00 to 11:00 a.m. for 8u camp, ages 7 to 8; and 11:00 a.m. to noon for 10u, ages 9 to 10. No experience is necessary. To register email Coach Sean Gimpert at sgimpert@d94.org or call (630) 876-6208.
West Chicago City Museum needs artists for inclusion in the new exhibit, "Home," which is scheduled to be on display from Saturday, May 18, 2019, through Saturday, May 20, 2020. The original artwork is to be inspired by the story of someone, who at one time, called West Chicago home. Participation is encouraged from artists working both in visual and performing arts, which include sculpture, painting, photography, printmaking, site specific installations, performance, writing, sound and music.
To enter their nomination for participation, artists are to submit an artist statement, a biography and exhibition/performance history and up to three samples of prior work either in jpeg format/links to sound or video files to Sara Phalen at wegohistory@gamail.com or 132 Main Street, West Chicago, IL 60185. The deadline is Friday, February 1; artists will receive notification no later than Friday, February 15. The introduction to potential stories of "Home" and exploration of archives and artifacts behind the stories is scheduled for Saturday, March 2, 2019.
The selected artists will work with museum director Sara Phalen and exhibit co-curator Anni Holm to explore local history and relevant artifacts from the collection of the museum. The artwork will be displayed alongside the histories of community members and select artifacts. Featured artists also will be featured in a small publication.
For further information, call Phalen at (630) 231-3376 or email wegohistory@gmail.com. (www.merleburl.com)
Under the sponsorship of People Made Visible, a committee is working to publish a new cookbook, "One West Chicago: Near and Far," highlighting the diversity and community organizations through recipes from the people and organizations in the community. Persons who are a resident, a former resident, work in West Chicago or belong to a West Chicago organization can submit a recipe. The publication is scheduled for spring of 2019. Handwritten or typed recipes can be submitted until Thursday, February 28, to Attn: Sara Phalen, West Chicago City Museum, 132 Main Street, West Chicago, IL 60185; Recipes can be submitted electronically until March 31. For further information, visit the Facebook page, One West Chicago: Near and Far or email wegocookbook@gmail.com.
Sincere sympathy is extended to the family of Gregory T. True, who at the age or 67 passed away Saturday, January 12, 2019.
Deepest sympathy to the family of Ewin Woods, who at the age of 99 passed away Wednesday, January 16, 2019.
At approximately 1:30 p.m. Tuesday, January 15, 2019, West Chicago Fire Protection District responded to the report of a house fire at 328 East Pomeroy Street. The fire was on the outside rear of the house. Making certain all occupants had safely evacuated, the firefighters quickly extinguished. No damage estimates were available. Assisting were firefighters from Winfield, Wheaton, Geneva and Carol Stream.
Kindred Coffee Roasters celebrated the First Anniversary of opening its doors at 148 West Washington Street. (www.merleburl.com)
Newly elected officers of the West Chicago Garden Club are Barb Bizzarri, President; Dan Beebe, Vice President; Pamela Darrah, Secretary; Barb Melville, Programs Director; and Chris Gicela, Director at Large.
At the Monday, January, 14, 2019, Board of Education meeting, Dr. James (Jim) Woell was named the Benjamin School District 25 Superintendent effective July 1. He replaces Dr. Philip Ehrhardt, who is retiring as district superintendent after serving in this position for 11 years. Woell currently is Assistant Superintendent for Human Resources at Elmhurst Community Unit School District 205. Previously he was principal of Attea Middle School in Glenview, and he has been an assistant principal at schools in Arlington Heights, Palatine, and Northbrook.
At the Community Forum held December 5, 2018, Police Chief Mike Uplegger said the police department was creating a new position to improve the communication and interaction between the police and the community. Taking the position of Community Relations Officer is Robyn Nielsen, who has been a West Chicago police officer since 2002, serving as Crime Prevention Officer for four years, 2008 to 2012.
The goals for the position are to build stronger relationships between the community and police department and to develop and run new programs and events. Some of the responsibilities are planning, implementing and participating in special events that take place throughout the year, being the social media coordinator, organizing and running the Neighborhood Watch program, and developing the Citizen Police Academy and Explorer Program. Other duties include making presentations to the community, businesses and schools, participating in the Child Safety Seat program, serving as liaison for the apartment managers and running the Coffee with a Cop event and the senior leaf raking program. (www.merleburl.com)
Patelli's Gyros & Beef, 285 West Roosevelt Road, changed its name to Patelli's Gyros & More.
My email address is merleburl@earthlink.net.