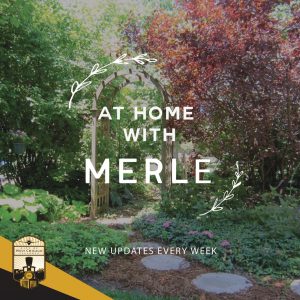 Despite the inclement weather, there was a nice-size crowd watching the Ninth Annual Kwasman Klassic, hosted by the WeGo Wildcats Special Olympics Club, Saturday, January 18, 2020. Actually, whenever these games take place it is either bitterly cold or snowing. Basketball teams were members of the West Chicago Fraternal Order of Police Lodge 85 and West Chicago Illinois Association of Firefighters 3970. Members of the Wildcats played on the fire and police teams for the first three quarters. During this time the Wildcats kept up a fast and furious pace with many basket shots. In the fourth quarter, the Police Department team came on strong, winning the game 51-39. Club president Dave Hempe said, "It was a great game." This is the sixth year the Police Department won the Kwasman Klassic Trophy-2014, 2016, 2017, 2018, 2019 and, now 2020. Presenting the trophy was Mayor Ruben Pineda. Dick Doremus was the coach of the Special Olympics team. Dirk Gunderson was the referee, Diana Gunderson was the timekeeper. After serving for nine years, all three of these devoted volunteers are retiring.
Adding to the excitement and energy of the evening were members of the West Chicago Cheerleaders Organization State Champion team and a representative from the Windy City Bulls, who gave out hats and other team items. Retiring this year from the WeGo Wildcats Special Olympics basketball team is Nate Robinette, who received special recognition at the event.
The Kwasman Klassic is the club's main fundraiser and this event was successful. Between the donations, the 50/50 raffle and the basket raffle, the total was more than $1,000. West Chicago Fraternal Order of Police Lodge 85 and West Chicago Illinois Association of Firefighters 3970 each donated a $150. Another winner was the Neighborhood Food Pantries in West Chicago, receiving a large box of non-perishable food. The event itself was a winner for all – the audience had fun, the players had fun, the coaches had fun. (www.merleburl.com)
AROUND AND ABOUT
American Legion Post 300 has a Fish Fry from 4:00 to 8:00 p.m. Friday, January 31, 2020, at the Hall, 123 Man Street. Whiskey Creek performs at 7:00 p.m. (www.merleburl.com)
"Extending the Natural World" is the exhibit for the month of February at Gallery 200, 103 West Washington Street. The display is photography-based fine art by Joanne Barsanti. The artist's reception is from 6:00 to 9:00 p.m. Friday, January 31, 2020.
Typically when she creates photographic images, Barsanti looks for discrete aspects of nature, especially trees, birds, fish and rocks; anything with interesting lines, shapes or textures, and often an added touch of celestial elements. "With a playful spirit and a little bit of imagination, those elements become the building blocks for my nature portraits and photomontages. I use a variety of digital textures and special effects to evoke a peaceful mood, and create my own unique style."
The final output is enhanced with printing on Japanese paneers and silks and other material. In the Gallery 200 exhibit, Barsanti uses Kozo paper she crinkled, Haruki paper, Dai Chire paper and rice paper. "Each has its own characteristics and has been carefully chosen to complement its subject matter." (www.merleburl.com)
The West Chicago Cultural Arts Commission wishes to know through a survey what types of public art installations they would like to see in West Chicago. The link to the survey is https://form.jotform.com/RosemaryMackey/-public-art-survey-form-question-3. Print forms are available at City Hall, 475 Main Street, and Gallery 200, 103 West Washington Street. The survey period runs through Friday, January 31, 2020.
Wayne/Winfield Area Youth/Family Services offers hour-long computer classes for senior citizens, 27W031 North Avenue. Not only do seniors learn basic skills, but also have the opportunity to socialize. The fee is $2. Reservations are required and may be made by calling (630) 231-7166. Beginner classes are at 1:00 p.m. Tuesdays. "Shopping on Amazon.com" class is at 4:00 p.m. Monday, February 3, 2020.
The West Chicago Public Library District holds a one-hour Microsoft Excel Level 1 class at 7:00 p.m. Wednesday, February 5, 2020, in the small conference room, 118 West Washington Street. Topics include learning the basic tools of Excel: setting up spreadsheets, adding/deleting columns and rows, simple calculations, & terminology. Persons must have basic computer skills. To register, call the adult services department at (630) 231-1552, extension 4.
St. Andrew Lutheran Church, 155 North Prince Crossing Road, hosts a Life Line Screening Thursday, February 6, 2020. The five-test package tests for risk of stroke, cardiovascular disease and other chronic conditions. The tests are Carotid Artery Plaque, Atrial Fibrillation, Abdominal Aortic Aneurysm and Peripheral Arterial Disease. The charge for a Wellness Package with Heart Rhythm is $149. All screenings take 60-90 minutes to complete. To register, call 888-653-6441 or online www.lifelinescreening.com/communitycircle.
We-Go Community Theater Production of West Chicago Park District presents "Jungle Book Kids." Performances are at 10:00 a.m. and 2:00 p.m. Saturday, February 8, 2020, in Room105 at the ARC, 201 West National Street. The charge is $2 in advance, $5 at the door. Deadline for advance tickets is Thursday, February 6, and may be purchased on line at we-go parks.org or in person at the ARC. (www.merleburl.com)
Adding some warmth and fun to the cold temperatures is the Chilly Games event at First United Methodist Church of West Chicago, 643 East Washington Street. It takes place Saturday, February 8, 2020. Games for all ages to play are from 2:00 to 5:00 p.m. The chili supper is at 5:00 p.m. The cost is $5 per person, $20 for a family of five or more. Proceeds go toward mission projects.
Blue Star Mothers host the Second Annual Battle of the Branches Chili Cook-Off Sunday, February 9, 2020, at American Legion Post 76, 570 South Gary Avenue in Carol Stream. Doors open at 1:00 p.m.; tasting from 2:00 to 4:00 p.m. and awards at 5:00 p.m. Representatives from the Army, Marine Corps, Navy, Air Force and Coast Guard have entered the competition. Also there are door prizes, a silent auction and bake sale. Proceeds benefit K9's for Veterans and The Big Dipper Scholarship Foundation. K9's for Veterans is committed to helping veterans with post-traumatic stress disorder with the help of trained service dogs. The Big Dipper Scholarship is a part of Blue Star Mothers of America and provides scholarship opportunities for Veterans and their families to pursue their educational advancement.
Blue Star Mothers of America, Inc. is a non-partisan, non-political, non-sectarian organization. Members are mothers, stepmothers, grandmothers, foster mothers and female legal guardians who have children serving in the military, guard or reserves, or children who are veterans. Some examples of their programs include Christmas care packages to deployed troops, working with groups to provide service animals and PTSD support to returning heroes, homeless veteran programs and hospice visits. (www.merleburl.com)
The West Chicago Park District monthly social for senior citizens is Thursday, February, 13, 2020, at the ARC, 201 Main Street. The event is the Annual Lasagna Cook-off between Park District board president Frank Lenertz, commissioner Courtney Voelz and a surprise chef. The menu is lasagna, salad, garlic bread and cannolis. The meal is sponsored by John Cahill, an Edward Jones financial advisor in West Chicago. Following lunch is a time to play Valentine-themed games.
Gallery Theater, 129 Main Street, presents "Skylights" by David Hare. Performances are at 7:30 p.m. Fridays and Saturdays, February 14, 15, 21, and 22, 2020 and at 3:00 p.m. Sundays, February 16 and 23, 2020. The ticket price is $18, $16 for senior citizens. To make a reservation, email GalleryTickets@gmail.com. visit the website www.gallerytheaterstudio.com or call (630) 234-5919.
This is a play about one who got away, and, perhaps, a relationship gone astray. On a chilly, fall evening in London, a restaurateur, Tom Sergeant, visits an old flame, Kyra Hollis, after having lost his wife to cancer. While Tom wished Kyra would teach at a university instead of in a high school in East Ham, he hopes that he can rekindle the affair they had ended three years ago after they were discovered by his then wife. This play explores the challenges and enlightenments of bringing two polarized worlds together.
Members of the cast are Heidi Swarhout, Mike Speller and Matt Hellyer. The director is Justin Schaller. (www.meerleburl.com)
Floral Market, 183 West Washington Street, holds a Valentine's Workshop to celebrate with a special someone or friend at 6:30 p.m. Saturday, February 15, 2020. The cost is $85 per arrangement to create a fresh air succulent terrarium; this includes supplies and plants. Also the evening includes appetizers, wine, desserts and a photo booth. To make a reservation, visit https://www.eventbrite.com/e/valentines-floral-workshop-tic…or call (331) 240-2954.
Also the owner, Jamie Best, takes flowers to nursing homes giving cheer to the guests. Thus, she always needs vases. Persons with vases can drop off at the shop, or, if you have too many, let her know and her husband will pick them up. She said, "My only pay is seeing the happy faces. One woman cried when she received her vase of flowers, saying this was the first time in her life she ever received flowers."
Through First Institute Training and Management, persons can enroll for free Welding Certification Program classes, which are funded by workNet DuPage. It is a six-week program and upon completion of the class, students will test for welding certification. Persons interested should call Carlos Johnson at (630) 456-1451.
As a staff member of workNet DuPage, Western DuPage Chamber of Commerce CEO/President Dave Sabathne said, " There are hundreds of welding jobs going unfilled and with good pay and benefits." Federally funded, locally driven, workNet is DuPage County's workforce development agency operating under the Workforce Innovation and Opportunity Act. (www.merleburl.com)
Sincere sympathy is extended to the family of Elaine M. Moran-Schimelpfenig, who at the age of 90 passed away, Saturday, January 18, 2020.
Deepest sympathy is expressed to the family of Dixie Lee (Peterson) Handley, who at the age of 75 passed away Monday, January 20, 2020.
Sincere sympathy is extended to the family of Adolfo Ramirez Torres, who at the age of 59 passed away Wednesday, January 22, 2020.
Deepest sympathy is expressed to the family of Ethel Large, who at the age of 100 passed away Wednesday, January 22, 2020.
Sincere sympathy is extended to the family of Robert S. "Bob" Szorc, who at the age of 78 passed away Wednesday, January 22, 2020.
At the Monday, January 20, 2020, basketball game, Wheaton Academy won the game against Glenbard North High School with a score of 60-40.
West Chicago Co-Op Boys Swimming team won its second invite Sunday, January 19, 2020, at the Bartlett Mike Coleman Invite. Both levels took home first with seven all-time best times. Teegan Cook took first in 100 fly with a time of 51.21; Luke Wiesner and Nick Migo won both their events at the Junior Varsity level. Both levels won all three relays. (www.merleburl.com)
Kevin Salinas, a senior at West Chicago Community High School, is the Student of the Month for December. His selection is for excelling academically and active participation in organizations.
He has been on the High Honor Roll every semester and has a cumulative weighted Grade Point Average of 5.569. Salinas is a member of the National Honor Society and the Foreign Language Honor Society, a National Hispanic Recognition Program Scholar and a Commended Student in the National Merit Scholarship Program.
Salinas has been involved in Art Club, Future Business Leaders of America, Sole Steppers, and Boys Tennis. He is a Chamber Orchestra violinist and part of String Pedagogy. Salinas has traveled to Spain through the WCCHS Spain Exchange program, and hosted a student from Spain in his home. Outside of school, Salinas volunteers as a student assistant for the District 33 orchestra, helping fourth and fifth grade orchestra students during their after-school rehearsals.
Upon graduation, Salinas plans to attend a university with a major in accounting. (www.merleburl.com)
At 12:23 a.m. Wednesday, January 22, 2020, West Chicago Police officers responded to the report of a barricaded subject on the 600 block of Joliet. It was reported that an 18-year-old male, home alone and armed with a knife, had threatened to harm himself and his family. Officers attempted to make contact with the subject but were unsuccessful. DuPage County Metropolitan Emergency Response and Investigation Team negotiators were called out. After hours on the scene, the subject refused to come out of the residence. West Chicago officers then entered the house and located the subject in a locked bedroom. He complied with all the orders given by the officers and was transported to a local hospital without incident.
MERIT is comprised of skilled and knowledgeable officers from various police agencies within DuPage County. This task force is dedicated to handling various crimes and crisis situations by use of SWAT response, crisis negotiators, major crash reconstruction, K-9 response, crime scene investigation and more. The West Chicago Police Department is a member of MERIT and currently has several officers working on the team.
Dave Krupp, West Chicago resident and Building Maintenance/Project Manager for The Pride Stores, presented a check for the amount of $2,784.37 to West Chicago Community High School Athletic Director Dave Pater at the Tuesday, January 21, 2020, Boys Varsity basketball game. The donation was from the Spirit Pump Fundraiser where WCCHS earned three cents per gallon of gas sold from October 1, 2019, to January 1, 2020 at the BP gas station at Routes 59 and 64. (www.merleburl.com)
At the Tuesday, January 21, 2020, basketball game, West Chicago Community High School lost to South Elgin High School with a score of 56-45. At the Thursday, January 23, basketball game WCCHS lost to Larking High School with a score of 59-37.
Northwestern Medicine Central DuPage Hospital received Magnet designation for a third time from the American Nurses Credentialing Center. The ANCC Magnet Recognition Program® identifies superior quality in nursing care and is the highest national honor for nursing practice. Currently, 502 hospitals have received Magnet Recognition. With this newest designation, CDH becomes one of only 141 hospitals to have received Magnet designation three times. To achieve initial Magnet recognition, organizations must pass a process that demands widespread participation from leadership and staff.
At the City Council meeting Monday, January 20, 2020, City Council approved a resolution for the first extension to the 2019 Cemetery Sexton Services Contract with Cemetery Management, Inc. to provide supervision and direction for all activities in the Glen Oak and Oakwood cemeteries during fiscal year 2020 in an amount not to exceed $90,000. The item summary explains the City pays the annual Sexton salary of $7,200, plus additional costs associated with interments, ground maintenance and other contractual services as requested. Unknown factors for budget expenditures are the number of interments and number of snow removal events. The City averages 30 interments a year.
For a two week period in January, Wheaton Academy students participate in Winterim. In its 28th year, Winterim is designed to increase learning opportunities for taking classes beyond the normal high school curriculum, internship experiences and travel around the world for a variety of educational and mission trips. In 2020, students visited 10 different countries and traveled more than 1 million miles. (www.merleburl.com)
The West Chicago Police Department announced the arrest of two male juveniles stemming from an incident of shots fired on January 24, 2020 in the area of Hawthorne Lane and Rosewood Drive. On January 24, 2020 at 12:58 p.m. West Chicago officers responded to the area of Hawthorne Lane and Rosewood Drive for a report of shots fired.  Officers were advised that a vehicle was seen leaving the area, heading east on Hawthorne Lane.  While West Chicago officers were on scene, Winfield Police Officers located the fleeing vehicle at a nearby hospital.  Upon seeing the officer, the driver fled the area and a pursuit ensued.  Said vehicle was involved in a minor traffic accident in front of the DuPage County Courthouse where the driver then fled on foot.  Winfield Police Officers and DuPage County Sheriff Deputies quickly apprehended the subject.  After an extensive investigation, it was determined that a drug transaction had been arranged for that day at that randomly chosen location.  During the transaction, several participants produced a weapon and multiple shots were fired, injuring three.  All parties then fled the scene.At this time, one male juvenile, from Geneva, is currently in custody, charged with Attempted Armed Robbery.  A second male juvenile, from Batavia, is in custody, charged with Attempted Armed Robbery and Aggravated Battery.  An adult male, from Elgin, is still under medical care with possible charges pending.  He is being treated for injuries sustained during the incident and listed as in critical but stable condition. The West Chicago Police Department would like to thank all of the officers involved in this case, with a special thank you to Winfield Police Department and DuPage County Sheriff's Office for their assistance in the quick apprehension of these subjects. The West Chicago Police Department wants to remind everyone that any individual charged with a criminal offense is innocent until proven guilty, beyond a reasonable doubt, in a court of law.
On the same date, the night shift of the Police Department responded to the 200 block of Hemlock Lane for a residential burglary. The roadway was shut down as a precaution and to preserve any evidence on the scene. The Investigation Unit also is looking into this incident.
In the Boys Basketball game Friday, January 24, 2020, Wheaton Academy won the game against St. Edward High School with a score of 49-47.
At the Tuesday, January 21, 2020, meeting, Community High School District 94 Board of Education approved the bid of $130,126 from Myers Technology Co. of Elk Grove Village for equipment for the new manufacturing lab. Also approved was a contract in the amount of $635,200 from Integral Construction, Inc. from Romeoville for tennis court renovations. The four courts nearest the high school are being replaced in their entirety, and the three across the street are being repainted and equipment replaced.
Although not enough for the team championship, West Chicago Community High School wrestlers won five Upstate Eight Conference Championship Titles. The wrestlers were Pierre Baldwin-132 pounds, Eduardo Cholula-126 pounds, Isaac Padilla-Huitron at 132 pounds, Ryan Hannah at 285 pounds and Brian Salinas at 182 pounds, who missed a month with a broken middle finger.
Sixteen business students at Wheaton Academy competed at the Distributive Education Clubs of America West Suburban Sectional Friday, January 24, 2020. Six students advanced to State. This is the third year in a row that Wheaton Academy students have qualified for the state competition.
DECA is a student-centered organization whose program of leadership and personal development is designed specifically for students enrolled in marketing education classes.
It is the only student organization operating in 50 states, the U. S. Territories, Canada and other regions that attracts individuals to productive careers in marketing, management, business and merchandising. (www.merleburl.com)
My email address is merleburl@earthlink.net.