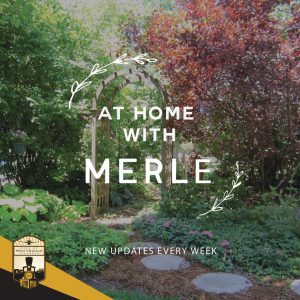 This year, it also is difficult know the right season.  One day we are bundled up for the cold, and then for spring-like weather. In fact umbrellas seem to be needed more than gloves and mittens when venturing out.The holidays are behind us and we now have started the
first real week in 2019. This is good as I finally know what the real day of
the week is. It especially is difficult the time after Christmas. There are
several days it feels like Saturday, and at least one too many Mondays in that
week. Then there is the question of trash pick-up—is it the usual day or one
day later?
Usually the stores are quick to put out the decorations and such for the next holiday to celebrate. Most had Valentine's Day items along with the after Christmas sales. However, I went into one store and there were decorations not only for Valentine's Day, but also for Easter and St. Patrick's Day. That is rushing the seasons too quickly.
I also notice some groups take a little pause from activities and meetings during January and February. This is a good time to take advantage of the little lull by reading a good book or garden catalogs, learning a new craft or trying a new interest or challenge. It will be interesting to see what happens in 2019. Enjoy!
AROUND AND ABOUT
The Pace/Ride DuPage program now is available to
Wayne Township senior citizens and those with disabilities. This program
provides curb-to-curb transportation service from their homes to any location
within DuPage County. Transportation is by a Pace paratransit bus or taxi.
Eligibility is limited to Wayne Township residents who are age 65 or older or
those who are disabled with an RTA reduced fare/ride free card
Rides for registered Ride DuPage users are from
6:00 a.m. to 6:00 p.m., Monday through Friday and 8:00 a.m. to 5:00 p.m.
Saturday and Sunday. To schedule a ride, call (800) 713-7445. The cost is a two
dollar flag pull plus one dollar for each mile traveled. Reservations must be
made 24 hours in advance; same day reservations are not guaranteed.
To register call Wayne Township at (630) 231-7140
or pick up applications in person at the township office, 27W031 North Avenue.
Once the application is received, it takes approximately 24 to 48 hours for the
registration to be processed by Pace. Ride DuPage is tentatively set to begin
in March in Winfield Township.
The Winfield Township Senior and/or Disabled Bus
Service is available from 8:15 a.m. to 4:45 p.m. Monday through Friday. The
driver has lunch from 1:00 to 2:00 p.m. The charge is $4 round trip per rider
and allows for three stops to locations within Winfield Township boundaries.
The boundary exceptions are Wheaton Eye Clinic, Wheaton Medical Clinic, Aldi,
Target and Kohl's on County Farm Road, and DuPage County Complex. Reservations
must be made one day ahead of appointment time, by calling (630) 520-0054. The
phone line opens at 8:00 a.m. Persons must be registered for this service.
Applications are available at Winfield Township office, 130 Arbor Avenue of
online at www.winfieldtownship.com.
The
WeGo Wildcats Special Olympics Club plays Nequa Valley at 6:30 p.m. Thursday,
January 10, 2019, in Bishop Gym at West Chicago Community High School, 326
Joliet Street. The team's participation in the state qualifier is Sunday,
January 13, in Cicero. The first game is at 10:45 a.m.; the second game is
scheduled for 12:15 p.m., but may be moved up depending on court availability
and referees.
West Chicago
Community High School Lacrosse Club holds a registration night from 6:30 - 8:00
p.m. Thursday, January 10, 2019, in the Commons, 326 Joliet Street, entrance H.
For further information, email Nicki Rutledge at info@wegolax.com.
Reverend Richard
Darr, senior pastor at United Methodist Church of Geneva, is the guest speaker
at the 10:00 a.m. worship service Sunday, January 13, 2019, at First United
Methodist Church of West Chicago, 643 East Washington Street. There also is a
Song Sing at this service.
The Station, youth group at First United Methodist Church of West
Chicago, hosts a FUNDrive. The group is collecting various items, such as
textiles, shoes, purses, clothing, knick-knacks, kitchen items, and books. The
company, Savers, pays per pound for the items collected. The funds raised go
toward the youth winter retreat. Collection times are from 11:30 a.m. to 1:00
p.m. Sundays, January 13 and 20; from 9:00 a.m. to 5:00 p.m. Tuesday and
Friday, January 15 and 18; and from 9:00 to 10:00 a.m. Monday, January 21,
2019, at the Church, 643 East Washington Street.
Republic Bank is celebrating its Fifth Anniversary of being in the
community with Customer Appreciation Week from 9:00 a.m. to 5:00 p.m. Monday,
January 14, through Friday, January 18, 2019, at both locations 101 Main Street
and 105 West Roosevelt Road. Each day features something different such as
appetizers, cookies, fruit, cake and raffles.
Wayne/Winfield
Area Youth/Family Services offers hour-long computer classes for senior citizens, 27W031 North Avenue. Not only
do seniors learn basic skills, but also have the opportunity to socialize. The
fee is $2. Reservations are required and may be made by calling (630) 231-7166.
Beginner classes are at 1:00 p.m. Tuesdays. "Creating a Free Email Account"
class is at 4:00 p.m. Monday, January 14, 2019.
West Chicago
Public Library holds two computer classes in the small conference room 118 West
Washington Street. To make a reservation, call adult services department at
(630) 231-1552, extension 4.
Computer Building
class is at 6:30 p.m. Tuesday, January 15, 2019. The class is an introduction
to the internals of a computer, teaching the identification of parts and
putting it back together.
Computer Basics
class is at 6:30 p.m. Wednesday, January 16. Topics include opening/closing
programs and documents, saving documents, printing documents and computer
vocabulary.
The West Chicago Park District holds an Exploring Oil Pastels class from 9:30 a.m. to 11:30 a.m. Fridays, starting January 18, and ending February 22, 2019, at the ARC, 201 West National Street in Reed-Keppler Park. Oil pastels come in a stick form and can be used to paint or draw. Through guided exercises, students learn blending, layering and scraping techniques. The teacher is Jenny Nagle from the Community School of Arts in Wheaton. Supplies are included in the cost of $12 for residents and $15 for non-residents. To register, stop in at the ARC or online at www.we-goparks.org.
The Brush for Art classes are made possible through a grant from the JCS Fund of the DuPage Community Foundation. It is for individuals 55 years and older and allows the district to offer different art programs at a reduced rate.
There
is a vacancy on the West Chicago Elementary School District 33 Board of Education
for an unexpired term ending in April 2021. Persons interested in the position
must be a US citizen, 18 years of age, a resident of District 33 and a
registered voter. Applications are available at the District Educational
Center, 312 East Forest Avenue or call (630) 293-2000. Completed applications
are due by 4:00 p.m. Friday, January 18, and directed to Board President Gil
Wagner. Karina Villa resigned, she was elected State representative of Illinois
District 49.
The City of West Chicago is holding a Local Government Academy. Adrian Marquez, City Outreach Specialist, said, "The purpose is to provide Latino middle and high school students an in-depth understanding of the working functions of the City, as well as to examine issues affecting City residents. The program also aims to promote civic leadership and participation amongst West Chicago Latino youth."
The eight sessions are from 3:30 to 5:00 p.m. Thursdays, starting
January 31 and ending March 21, 2019, at City Hall, 475 Main Street. Applications
are available on the City's website www.westchicago.org/local-government-academy. Students interested in the program need to submit an application
by Monday, January 21, 2019, to Adrian Marquez by dropping them off  at City Hall or email AMarquez@westchicago.org.
For further information, call Marquez at (630) 293-2200, extension 123 or send
an email
In addition to featured speakers, who are personnel from City
departments and community partners, there are field trips to various City
facilities. After each presentation by the featured speakers, there is a
question and answer opportunity for the students. Students are to complete a
short reflection/evaluation on the session topic and speaker. All sessions are
conducted in English.
Session 1 is "Welcome" and "What's the Big Deal?" An Introduction to
Local Government; Session 2, "The Big Picture" by City Administration; Session
3, "Connecting our Community" by Administrative Services; Session 4, "How to
Build a Better Community" by Community Development; Session 5, "Public Safety
and the Community" by Police; Session 6, |"Roads, Bridges, Land and Water" by
Public Works; Session 7, Tour of Water Plant and Waste Water Treatment Facility
by Public Works; and Session 8, "What's Next?" with Civic Engagement /
Leadership / Presentations.
The Community High School District 94 Board of Education meeting has
been rescheduled to 7:00 p.m. Tuesday, January 22, from Tuesday, January 15,
2019, in the District Administrative Office, 157 West Washington Street.
West Chicago resident Kathy Steere has artwork in the Nature Artists
Guild exhibit through Saturday, February 2, 2019, at the Downers Grove Library,
1050 Curtis.
West Chicago Cultural Arts Commission
sponsors its Twelfth Annual Community Banner Project Competition. The theme is
"Love." The artwork may be any media with no limitation to technique or subject
matter. An independent juror selects the works of art. Each winning design is
reproduced and featured in the 2019 West Chicago Banner Exhibition from May to
September. All entries are due by Friday, February 1, 2019. Information details
are available at https://westchicago.org/arts/call-for-art-love/Call Rosemary
Mackey at (630) 293-2200, extension 139, for more information. (www.merleburl.com)
Sincere sympathy is extended to the
family of Ed Heriaud, who passed away Sunday, December 30, 2018.
Deepest sympathy is expressed to the
family of Carroll Wienecke, who at the age of 98 passed away Saturday, January
5, 2019.
Sincere sympathy is extended to the
family of Edith Doris Beeman, who at the age of 75 passed away Tuesday, January
1, 2019.
Deepest sympathy is expressed to the
family of Dorothy M. (Dowd) Miller, who at the age of 94 passed away Saturday,
January 5, 2019.
As West Chicago Police Chief Mike
Uplegger stressed during the Community Forum held recently, the Police Department
depends on the residents to assist them—to be their ears and eyes, if possible.
With the use of their video surveillance systems, including doorbell cameras,
residents and business owners have the opportunity to share useful video
footage through the department's Project Register Every Camera, a crime solving
program. By partnering with CrimeReports.com, the Police Department provides businesses and
residents a way to register their security cameras. To participate, persons
register their camera system with the Police Department. The department will
not have access to the security systems; the location is secure and only known
to police department personnel. During the investigation of a crime, officers conduct
neighborhood canvasses for additional witnesses or evidence. The registration
program gives the officers a chance to go directly to the location of a video
camera and with the assistance of the security camera owner, view the security
video to determine if the crime, suspect, or suspect vehicle was captured.
Project REC is free and there is no obligation to provide the requested video
footage. For further information, call West Chicago Police Department Community
Relations Officer Robyn Nielsen at (630) 293-2222.
At the December 20, 2018, West
Chicago Elementary School District 33 meeting, board member Chad McLean
reported through the Foundation for Education Excellence that starting in
January, Marziani Technology Fund sponsors the Leman Middle School STEM Club.
The "Daily Herald" recently formed a Sounding Board to provide
advice for the editorial staff to consider when they explore and craft
editorials, plus advice on topics to consider that might not capture the
attention of the staff. One of the panelists is Pamela Davis from West Chicago.
She is former CEO of Edward Hospital System.
Reverend Josh Ebner, pastor at St. Andrew Lutheran Church, was the
recipient of a Certificate of Recognition from Immigrant solidarity DuPage, a
not-for-profit organization based in Wheaton. It recognized him and the church
for working for immigrant rights together. Events hosted at the church include
Vigils for Temporary Protected Status and Deferred Action for Childhood
Arrivals recipients, Know Your Rights immigration workshops, and OSHA
workshops. The recognition took place at the organization's annual Epiphany
event, "Three Kings Day Celebration: Justice for Immigrants and Refugees"
Saturday, January 5, 2019, at Gary United Methodist Church in Wheaton.
For the 27th year, Winterim has started at Wheaton Academy. For two
weeks, students participate in various activities. In 2019, it features 40
classes, more than 100 internships and 14 trips in which students participate.
The classes are beyond the normal high school curriculum and the trips offer a
variety of education and mission activities. In their selections, students have
the opportunity to discover, explore and acquire deeper knowledge about a
subject or try a new study, varying from academic courses to artistic courses.
It is a unique two-week educational opportunity.
My email address is merleburl@earthlink.net.