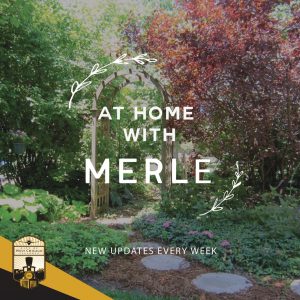 It is a new year and a new decade. Each brings changes. Last year saw many changes in our community-new superintendents, new pastors, churches, new businesses, closing of businesses, new organizations and different leaders of organizations, plus marriages, births, deaths and divorces. My contact list looked like hen scratches in the barnyard with all the crosscuts of names. This sometimes means new addresses, telephone numbers and emails. I still have to transfer all the correct names to my permanent computer list of organizations, clubs, schools and churches. This is one of my sort of resolutions for 2020; it is a never ending project.
Discussing changes, most of us are good about letting people know about address changes. However, there are others of which people overlook. One is going off land line and using mobile telephones only. Often acquaintances, friends and relatives only have the landline number. And, at times, severs relationships unintentionally. The same holds true with an email address. Social media is definitely a way of keeping in touch, but there are times the personal touch is needed.
AROUND AND ABOUT
The painting, "Hellebore, Morning Sun," by Maggie Capettini is in the 25th Annual North International Juried Art Exhibition from Thursday, January 9, through Saturday, February 15, 2020, in the Hopkins Center for Arts, 1111 Mainstreet in Hopkins, Minnesota. The exhibit features the work of thirteen different classes of media by artists from the United State and abroad. (www.merleburl.com)
West Chicago Park District hosts a New Year's Fitness Open House from 7:00 a.m. to 7:00 p.m. Saturday, January 11, 2020, at the ARC, 201 West National Street. There is free access to the fitness center, classes and Treehouse childcare, plus raffles for fitness classes, personal training, gym gear and other great items. During Kickoff Free Fitness Week from Sunday, January 11, through Friday, January 17, persons can try one or all fitness classes. Also there is the offer of 10 percent off memberships, limited to one per person. (www.merleburl.com)
WeGo Wildcats Special Olympics Club basketball team participates in the state qualifying tournament at Unity Junior High School, 2115 South 54th Avenue in Cicero. Game times are 9:00 a.m. and 11:40 a.m. Sunday, January 12, 2020.
West Chicago Public Library has a new group, Humans Write: the West Chicago Writers Group. It meets the second Monday of the month in the conference room, 118 West Washington Street. The first meeting is at 10:00 a.m. January 13, 2020. Writers share their work with other writers, receiving tips and feedbacks. To register, call the adult services department at (630) 231-1552, extension 4. (www.merleburl.com)
Wayne/Winfield Area Youth/Family Services offers hour-long computer classes for senior citizens, 27W031 North Avenue. Not only do seniors learn basic skills, but also have the opportunity to socialize. The fee is $2. Reservations are required and may be made by calling (630) 231-7166. Beginner classes are at 1:00 p.m. Tuesdays. "Uploading Pictures to Facebook" class is at 4:00 p.m. Monday, January 13, 2020, 2020.
A financial professional presents a free informational seminar for persons nearing retirement or already retired at 6:30 p.m. Tuesday, January 14, 2020 at the ARC, 201 West National Street. He discusses strategies that may reduce taxes persons pay on retirement income. The discussion also includes new tax reform rules and their impact on retirement, how deductions may affect taxes in retirement, common misconceptions about taxes in retirement and tax rules as they apply today. Seating is limited. For further information, call (844) 567-7760. To make a reservation visit
The West Chicago Public Library District offers the computer class, Microsoft Word Level 1, at 7:00 p.m. Wednesday, January 15, 2020, in the small conference room, 118 West Washington Street. Subjects covered include formatting text and documents, changing fonts, cut/copy and paste, using Spell Check and MS Word terminology. To register, call the adult services department at (630) 231-1552, extension 4.
West Chicago Public Library holds a Microsoft Word-Level 2 class at 7:00 p.m. Thursday, January 16, 2020, in the small conference room, 118 West Washington Street. In this class, students learn more advanced formatting techniques, page set up, lists, sorting and symbols. To make a reservation, call adult services at (630) 231-1552, extension 4.
Celebration of Art, sponsored by People Made Visible and Gallery 200, is the exhibit for the month of January at Gallery 200, 103 West Washington Street. Artwork from community members is on display. Artists include Margaret Bucholz, Rachel DiTella, Uwe Gsedl, Nick Gurley, Judith Horsley, Fredericka Howard, Kathi Kuchler, Nate Matthews, Heide Morris and Buddy Plumlee. The artists' reception is from 6:00 to 9:00 p.m. Friday, January 17, 2020.
West Chicago Community High School offers a 12-week Wildcat Preschool for local children ages 2.5 to 5 years of age and is taught by students enrolled in Child Development 2 courses under the supervision of teacher Brittany Bauer. The classes are held Tuesdays and Thursdays, February 4 to April 30, 2020. The class times for the first ten weeks are 10:50 a.m. to 12:35 p.m. and for the last two weeks the times are 10:50 a.m. to 2:00 p.m. Child Development 1 students have the opportunity to teach these weeks, and for this reason preschool is extended one hour. Lessons range from alphabet and number awareness to gross motor activities to beginning reading and writing. Activities include a Spring Concert, a field trip to the Brookfield Zoo, and Preschool Graduation. The cost is $180. To register and for more information, visit www.d94.org/preschool. For further information call Brittney Bauer at (630) 876-6377 or email bbauer@d94.org. (www.merleburl.com)
Sunday worship services at First United Methodist Church of West Chicago now begin at 9:30 a.m.
New garbage sticker and rates are $2.30 for stickers, $9.00 for seniors, $13.33 for a 35-gallon cart and $18.95 for a 95-gallon cart.
Sincere sympathy is extended to the family of Nancy A. Bockelmann, who at the age of 59 passed away Saturday, December 21, 2019.
Deepest sympathy is expressed to the family of James Edward Miner, who at the age of 66 passed away Saturday, January 4, 2020.
Sincere sympathy is extended to the family of James F. Gerleve, who at the age of 72 passed away Monday, January 6, 2020.
When students returned to West Chicago Community High School Tuesday, January 7, 2020, several changes in space were evident. The Music Department and Study Hall areas moved to locations in the second floor addition on the west side of the school. Band, chorus and orchestra each have their own acoustically rich rehearsal space. Previously they shared a space, which caused scheduling challenges. There is a climate-controlled, secure storage area for instruments, choir robes and band uniforms, increasing the life span of these items. A double-door hospital size elevator allows for large instrument transportation, with one door opening directly into the storage area, while the other side opens to the second level lobby area. Additionally there are eight small practice rooms, some for one student and others with space for six to eight students to practice. Two regular-size classrooms are available for courses such as Music Technology and AP Music Theory or for larger ensembles to practice. The music teachers have office space.
The new space for Study Hall is attached to the new Learning Resource Center, allowing students who wish to use the LRC to walk through one door to access it. Since packing and unpacking of books and materials is no small task, the new LRC is expected to be completed by the end of January. Student Resource Center, Technology Student Internship and AVID moved to new locations.. (www.merleburl.com)
Social Studies teacher Maggie Haas at West Chicago Community High School presented "Minding the Global Wage Gap" at the National Social Studies Conference held in Austin, Texas. She focused on her work with WeGo Global during International Women's Month in March 2019. WeGo Global is a student club focused on community service and fundraising, investigating issues around the world to devote time to each school year. Students educate their peers on the issues through announcements, presentations, fundraisers, and events, and practicing civic engagement on a local, national, and global level. Attending the conference are teachers and administrators from around the country to learn about strategies, philosophies, legislation, and resources for the teaching of Social Studies.(www.merleburl.com)
Illinois Parks and Recreation Association published an article by Lily Medina, West Chicago Park District Marketing & Communications Manager, in the November/December issue of the IPRA State Publication. It featured a summary of the innovative use of technology in Parks and Recreation by the District with the tree inventory and virtual guide project done by Graf Tree Care. The article was one of only three selected to be published in the magazine.
West Chicago Police Chief Mike Uplegger administered the oath of office to Nathan Hunt, Richard Dominguez and Joseph Eversole, the three new police officers, Thursday, January 2, 2020. Officers Hunt and Dominguez started their training this week at the Suburban Law Enforcement Academy in Glen Ellyn. Since Officer Eversole is a certified police office, he began his field training this week. (www.merleburl.com)
After 12 years, Bev Day retired from her position as administrative assistant at Winfield Township. Her replacement is Betsy Rigler.
Frank Lenertz, President of West Chicago Park District Board of Commissioners, is featured in a Legends Video series with the Illinois Association of Park Districts. His service as a Park District Commissioner for more than 40 years is the reason for Lenertz to be a part of the recognition program to honor volunteers and advocates, while focusing on their efforts and growth of Districts in the Illinois Park System. Wayne Utterback, the IPRA Director of Communications & Digital Content, conducted the interview at the ARC. Lenertz was the first to be featured on the webisodes. To view the video, visit https://www.youtube.com/watch?v=yqbOA7Tc9Og&feature=youtu.be.
The West Chicago Public Library District Foundation, a 501(c)3 organization affiliated with the Chicago Community Trust Foundation, is seeking new members and volunteers. Meetings are at 6:30 p.m. in February, April, June, September and November at the Library, 118 West Washington Street. The Foundation also participates in Library and city events throughout the year. The organization administers community endowments and gifts and raises finds to augment the services of the Library.
Recent projects include the mobile computer lab, two gaming computers, a book scanner for digitalizing the Library's archives, a new set of 75 chairs and a renovation of the program room. Also it fully funded the Library's Wi-Fi internet portal, which is the largest publically, accessible Wi-Fi internet portal in the city. The next joint project with the Library is the replacement of the exterior lights with brighter, more efficient lights to increase visibility and safety and would include a fresh coat of paint on the exterior light poles and all the exterior doors. For more information, to volunteer or make a donation, email westchicagolibraryfoundation@gmail.com.
West Chicago Police Department is investigating two attempted residential burglaries that occurred New Year's Day, January 1, 2020. Both took place between 5:00 and 6:00 p.m. One was in the Prestonfield subdivision ant the other one was in the Hampton Hills neighborhood. At this time, the police have no known suspects and are requesting the assistance of the public. Persons with information, including any videos, can call the Investigations Unit at (630) 293-2222.
The West Chicago Community High School wrestlers pinned some wins at the Ed Ewoldt Invitational at Wheaton Warrenville South. Finishing first in their respective weight classes were Pierre Baldwin, 113 pounds; Miguel Rodriguez, 220 pounds; and Ryan Hannah, 285 pounds. (www.merleburl.com)
Emma Plesnicar is the new West Chicago Park District Recreation Manager for Turtle Splash Water Park. She previously was an employee at the Oakbrook Park District.
At the 92nd Annual Chuck Dayton Holiday Classic in Dekalb, the West Chicago Community High School basketball team won two games. They beat Byron High School with a score of 47-22. Jim Lim had 17 points and Ryan Schmidt had 10 points and 12 rebounds. The Wildcats won the game against LaSalle Peru High School with a score of 43-41. Christian Krahenbuhl had 19 points.
My email address is merlburl@earthlink.net.