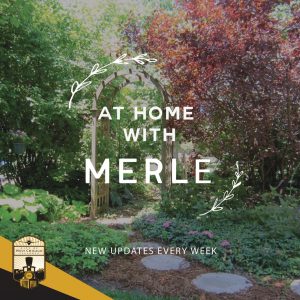 Using her magic wand, which is a crochet needle, Gallery 200 member Marita Valdizan, who originally is from Peru, interlocks strands of wire to create unique creations of art. She studied arts in Peru and develops different techniques using a crochet hook and wire to create sculptural and multi-functional wearable art and mixed media.
This uniqueness also is alive in her life, made possible through her dreams. "I am a dreamer. I believe with all my heart if we have a dream and work to get it, everything is possible." This belief led to her being one of the 19 authors in "Today's Inspired Latina," Volume VI-Europe Edition, which features authors from Belgium, the Netherlands, Italy, Sweden, Germany, England, France and Spain as well as North America. The writings are the life stories of success in the face of adversity and are approximately 2,000 words in length. Jacqueline S. Ruiz and Veronica Sosa authored this volume and the previous books in the series. Valdizan attended the launching of the book in Belgium.
"The book launch in Belgium was unforgettable, I can't explain how my heart was beating when I met the 15 authors and listened to their stories. It was amazing and magic was the heart connection I felt." After the book launch, there was a book signing. To sign the books, Valdizan used her Magic Wand, a wire crochet hook pen that she created. Before the trip to Europe, she created a magic wire crochet mixed media art to give to each of her "sister" authors.Ten authors participated at the book launch in Paris. Also attending were book "sisters" from the prior volumes. Before the trip to Europe, she created a magic wire crochet mixed media art to give to each of her "sister" authors. One creation was the Chakana Cross. "I am inspired by LA CHAKANA because it is an ancient symbol of the original cultures of the Andes and has an age of more than 4,000 years. Its shape is the square and staggered cross with eight points. The origin of the word is Quechua and could be interpreted as "chaka hanan," bridge to the top. It is also a reference to the South and the Southern Cross, and its shape, which indicates a pyramid with stairs on all four sides, has a very significant depth, indicating the union between the low and the high, the earth and the sun, the Man and the superior. It is thus a stairway to the highest."
While traveling together, the authors exchanged their stories. Valdizan's chapter in the book is titled "Knitting Dreams and Breaking Barriers." She said, "I am dreamer. The part of breaking barriers is about chronic health problems in my family. To live day by day makes me be a creative person to manage the everyday stress. My story is about perseverance—to not stop dreaming and how many attempts and how many experiences I had to get my dream. All my life I research about which is the best art technique to make my dream come true. So finally I got it! The perfect technique that lets me to be a mom, artist and a therapy to my everyday stress. This technique always gives me difficult goals all the time to give to my mind more challenges. The crochet hook is my magic wand. I hope my story inspires others to follow their dreams and encourages them to look for their own magic wand to change the world!"
Valdizan learned the Peruvian Stitch technique directly from the Peruvian artist Juan Pacheco, creator of the technique using wire and crochet hook. She returned to Peru two years ago to receive the Premio Gran Estrella de Plata award in recognition of her Metal Crochet Artwork. Juan Pacheco acknowledged that Marita is the only artist around the world who is using the technique in Mixed Media Application. Citing her instructor as inspiration, Valdizan created a new Mixed Media Wire Crochet Technique of her own.
Valdizan began her professional career teaching arts and crafts in Peru and now she is currently teaching Metal Crochet Workshops in local art galleries and private classes. She first started exhibiting her work in Peru then in Puerto Rico, Wisconsin and Tennessee. Valdizan now presents her work locally in Aurora, Wheaton, West Chicago, Sugar Grove, Lombard and Naperville as well as other exhibits around town. She has awards from the DuPage Art League and the Naperville Art League. In 2018, she won first place in the wearable art category from the Crochet Guild of America. During the COVID-19 pandemic, the dream goes on as Valdizan continues to use her magic wand to create magic and shares with the community through videos and Facebook. (merleburl.com)
AROUND AND ABOUT
In accordance with the Phase 4 of the Recover Illinois plan of COVID-19, West Chicago Park District outdoor playgrounds are now open. The ARC Center, 201 West National Street, opens Wednesday, July 1, 2020.
Fourth of July is quickly approaching. This is a short synopsis of City's municipal code regarding fireworks, which are illegal for any person within city limits to possess, sell or explode fireworks without permission from city council or its designee. Fireworks are defined as any explosive composition prepared for the purpose of creating a visible or audible effect by explosion, combustion or detonation. Some examples include firecrackers, roman candles, bombs, skyrockets, torpedoes. Fireworks do not include smoke devices, sparklers, party poppers/snappers, toy guns, among others. Persons seeing or hearing fireworks can call 9-1-1 and an officer will respond to the area to investigate. (merleburl.com)
For the week of July 4, from 10:00 a.m. to 6:00 p.m. Sunday, June 28, through Saturday, July 5, 2020, the Warrenville Veterans of Foreign Wars Post 8981 hosts the Field of Flags, 500 flags are on display. The purchase cost for each flag, which includes the pole, gold top and yellow tag for dedication is $10. Persons can other take the flag with them or pick it up by July 4 or 4. (merleburl.com)
West Chicago Summer Camps of the West Chicago Park District begin Monday, July 6, 2020, in the ARC Center, 201 West National Street. There are new camper and staff expectations in order to maintain the safest environment possible. Program rooms allow for up to ten youths and two counselors. These "home bases" will limit contact between other campers and staff. Social distancing is followed and campers as well as staff are responsible for wearing a face covering during camp when not having food or drink. Off-site field trips and swimming are not offered. The new schedule of activities include increased outdoor time, park visits, crafts, in-house field trips, games and sports. For further information or to register, visit the District website we-goparks.org.
Healthy West Chicago hosts a family fun virtual cooking series at 6:00 p.m. Thursdays, July 9, 16, 23 and 30, 2020. Topics include eating healthy, saving time in the kitchen and how to involve children in food preparation. Instructors demonstrate healthy family approved recipes during each class. All registered participants receive an email with these recipes. Persons interested in cooking along side the instructor can do so. All who complete the series receive an $10 grocery gift card. To register, visit https://us02web.zoom.us/webinar/register/WN_GUr_i-76SK6BA8dqeM46fw. After registering persons receive a confirmation email containing information about joining the webinar.
First United Methodist Church of West Chicago, 643 East Washington Street, holds Vacation Bible School outdoors from 6:30 to 7:45 p.m. weekly on Thursdays, July 9, 16. 23 and 30, 2020. With the theme of "ARK-Eology," it is geared for youths in preschool through fifth grade. Participants need to bring a beach towel and masks. To register visit https://docs.google.com/forms/d/1sFRtHmxJoi88hUTTgnvfI8CkmYjngbiedDh17ckVkuU/edit. (merleburl.com)
"Oh, the Places You Can Go When the Pandemic Is No More," a photograph display by West Chicago resident, Judy Horsley, is the exhibit for the month of July 2020 at Gallery 200, 103 West Washington Street. Due to the COVID-19 pandemic, there is no artist's reception, but the exhibit will be online at http://peoplemadevisible.com/gallery-200/oh-the-places-you-can-go-when-the-pandemic-is-no-more/. Beginning Friday, July 10, Gallery hours are from 2:00 to 6:00 p.m. Fridays and from 1-:00 a.m. to 6:00 p.m. Saturdays. Social distancing is followed and masks are required.
Horsley said it was her hope to "inspire the desire to travel through the visions displayed in my show." She added, " The title of my show was inspired by reading Dr. Seuss' book "Oh, the Places You'll Go!" to my children when they were young. As we shelter in place, images of nature can lift our spirits and become focal points for contemplation. Beauty is in the eye of the beholder and, in my case, what is framed through my lens."
Horsley joined Gallery 200 and the DuPage Art League after her first show in 2015 at the Gallery. "I am honored that the works of people created through drawing, painting, forming wood or other materials into objects of art surround my photos at both galleries." Also her photos have been in juried art shows and displayed at a variety of locations in the Chicago Metropolitan area. To her, "Photography is an art form that freezes a point in time capturing light and expression to evoke curiosity and a sense of adventure through the eyes of the beholder." (merleburl.com)
St. Andrew Lutheran Church and ISD Mutual Aid Network host the Northern Illinois Food Bank mobile food pantry from 4:00 to 5:30 p.m. Monday, July 13, 2020, at the church, 155 North Prince Crossing Road.
Due to COVID-19 pandemic, there was limited use of the commuter lots by parking permit customers, second quarter Metra parking permits are to be applied to the third quarter period with no additional payment due to toe maintain possession of eligibility for a third quarter parking permit. Active permit parking customers who have not made a second quarter payment and wish to retain their parking permit, must make payment for the third quarter parking permit by Friday, July 10, 2020, in order to retain their current parking permit.
During the third quarter, the parking lots will be monitored on a daily basis. The data will be used to determine what, if anything, is done for fourth quarter payments. Decisions about payments due for the fourth quarter will be made on a global, not an individual basis.
West Chicago Elementary School District 33 is working on facility improvements.  Projects to be finished this summer include front office addition at Gary School, new playgrounds at all schools, reconfigured parent drop off at Indian Knoll and Pioneer schools, new windows at Gary School and in the old section at Leman Middle School, new bathrooms  in the old section at LMS and new fences at Early Learning Center, Gary, Wegner, Turner and Pioneer Schools. (merleburl.com)
The League of Women Voters of Wheaton and Cantigny Park sponsor programs focusing on themes of civic awareness and encouraging local participation in the democratic process. Due to the COVID-19 pandemic, the program, "What You Need to Know About Election 2020" takes place via Zoom at 7:00 p.m. Thursday, July 16. The speaker is DuPage County Clerk Jean Kaczmarek, who discusses the changes for the November 2020 election. There are new voting options and opportunities available now due to SB1863 signed by Governor J. B. Pritzker. To register, visit https://my.lwv.org/illinois/wheaton/event/civic-awareness-series-what-you-need-know-about-voting-november-2020. Persons receive the Zoom link two days before the event.
League of Women Voters of Wheaton includes West Chicago, Warrenville, Winfield, Wheaton and Carol Stream. The League of Women Voters is a non-partisan organization that does not support or oppose any political party or candidate, but whose purpose is to promote political responsibility through informed and active participation of citizens in government.
Faith Community Church, 910 Main Street, Sunday worship services are at 9:00 and 10:30 a.m. Social distancing is followed and masks are required. Online services still are offered.
Glen Arbor Community Church, 204 Church Street, holds its Sunday worship services at 10:00 a.m. Social distancing is followed and face masks are required. There still are services online.
Both branches of Republic Bank are now open. The lobby and drive thru hours are from 10:00 a.m. to 4:00 p.m. Monday through Friday, and closed Saturday and Sunday at the 101 Main Street location, The week day hours are the same at the 105 East Roosevelt Road; Saturdays the drive through is open from 8:00 a..m. to 1 p.m. and the lobby is open from 9:00 a.m. to 1:00 p.m.
During the summer, West Chicago Community High School provides free lunch distribution from 11:00 a.m. to 12:30 p.m. Mondays, Wednesdays and Fridays through Tuesday, July 31, 2020, at St Andrew Lutheran Church, 155 North Prince Crossing Road; Main Park Apartments Community Center, 313 Main Street; and Timberlake Apartments Puente del Pueblo offices. 1200 Kings Cross. Lunch includes sandwiches, fruit, veggies and juice.
During summer vacation, West Chicago Elementary School District 33 distributes breakfasts and lunches from 10:00 a.m. to 12:30 p.m. Mondays, Wednesdays and Fridays at Leman Middle School, 238 East Hazel Street, and Aspen Ridge Apartments, 1440 South Neltnor Boulevard
Due to a generous donation of lunches from Robert R McCormick Foundation/Cantigny Park, lunches are distributed from 11:00 a.m. to 12:30 p.m. Mondays, Wednesdays and Thursdays now through Tuesday, July 31, 2020, at St. Andrew Lutheran Church, 151 North Prince Crossing Road.
It is time to get counted—in the 2020 Census. Households can do the census online, mail the paper questionnaires, if one was received, or call (844) 330-2020. Contrary to popular belief, persons do not need their Census ID code in order to fill out the Census. People can fill the form out online at my2020census.gov or over the phone by simply stating their address. The census form is available in English and 12 additional languages. Business, community leaders and local government use the census data to create jobs, ensure public safety preparedness and support community initiatives. The US Constitution mandates that everyone in the country is counted every 10 years. The reasons it is important that everyone be counted include redistricting, fair representation and the distribution of $675 billion in federal funds. The purpose of the census is to gather statistical information. Information on individuals is not shared or released.
The DuPage County Health Department developed a dashboard to provide information on the total number of people, in DuPage County, who have tested positive for COVID-19. In addition, the dashboard includes a map which shows the distribution of reported cases by municipality and is updated at 4:00 p.m. daily. DuPage County's "COVID-19 Dashboard" is a one-stop-shop for all the information it offers including a town-by-town breakdown of cases. As of 4:00 p.m. Monday, June 29, 2020, there were 772 cases out of 4,170 tested; and 14 deaths, including nursing homes, with the majority of the persons age 60 and under. As of Sunday, June 21, there were 43 cases and 7 deaths at Alperion Care on North Avenue, and ten cases and two deaths at West Chicago Terrace on Joliet Street. These numbers include patients and employees. Keep in mind, the statistics of cases date to the beginning of the trace count. Remember to follow the social distancing order, wear masks and wash hands.
To keep residents aware of community COVID-19 updates, the City has posted West Chicago's COVID-19 COMMUNICATIONS CENTER on its website, www.westchicago.org. Also included are the weekly updated messages from Mayor Ruben Pineda. It is located on the upper left-hand side in red. Clicking on this, residents can see the latest information.
Sincere sympathy is extended to the family of Elizabeth "Betty" A. McConkey, who at the age of 83 passed away, Sunday, June 21, 2020.
At the Tuesday, June 16 2020, meeting, Community High School District 94 approved a contract to outsource laundry and uniform services for a three-year period starting Fiscal year 2021 through Fiscal Year 2023 n the amount of $105,930.24 to Lechner and Sons of Mt. Prospect. The District has been investigating the use of a laundry service due to the age of the current laundry machines and the need to utilize custodial staff more strategically with the expanded square footage of the school building. The District went out to bid for laundry services for towels for PE and athletics, PE uniforms rented by students, and custodial and maintenance staff uniforms.
Also the board approved the copy paper bid in the amount of $26,058.60 to Veritiv of Jacksonville, Florida.
Anne and Barry Stark celebrated their 50th Wedding Anniversary Saturday, June 27, 2020.
St. Charles East held its Virtual Graduation Sunday, June 28, 2020.
West Chicago Police Department announced the arrests of Marcos Solano, age 23 of Glendale Heights, Carlos Guzman, age 24 of Chicago, and Edgar Lopez, age 18 of Naperville, in connection with several felony crimes.
At approximately 8:20 p.m. Tuesday, June 23, 2020, West Chicago police detectives were patrolling the Autumn Crest Condominium parking lot when they encountered a group of individuals congregating around two vehicles. The detectives recognized several of the individuals from previous law enforcement encounters as known gang members. Stopping, the detectives initiated a conversation with the group. Additional officers were called to the scene.
One of the officers observed a handgun in plain sight in one of the vehicles. Four subjects were detained and officers conducted searches of both vehicles. The searches revealed four handguns, all were loaded and one of the handguns later was determined to have been reported stolen, two handgun "clips," both loaded with bullets; more than 500 grams of cannabis; miscellaneous drug paraphernalia; and approximately $800 in US currency.
The subjects were placed under arrest and transported to the West Chicago Police Station. While in custody at the police station, Edgar Lopez spat on the faces of two officers. West Chicago Police Department Detectives worked with the DuPage County State's Attorney's Office to secure criminal charges against the subjects.
Marcos Solano was charged with Possession of a Weapon by a Felon, Class 2 felony, possession of cannabis over 100 grams, Class 4 Felony and armed violence, Class X Felony. Carlos Guzman was charged with Possession of a Weapon by a Felon, Class 2 Felony, and Armed Habitual Offender, Class X Felony. Edgar Lopez was charged with two counts of Aggravated Battery to a Police Officer, Class 3 Felony. All three subjects were photographed and transported to DuPage County Jail. The fourth subject was found to have an outstanding arrest warrant issued by the Carol Stream Police Department and was transferred to the custody of that agency. Marcos Solano and Carlos Guzman are being held at the DuPage County Jail in lieu of bond of $150,000 and Edgar Lopez is being held in lieu of a bond of $7,500. (merleburl.com)
My email address is merleburl@earthlink.net.