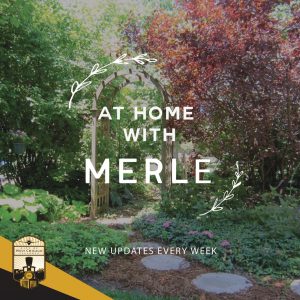 In the Neighborhood section of the Thursday, July 9, 2020, issue of the "Daily Herald," the virtual Les Turner Foundation's Strike Out ALS 5K walk, 1-mile run is featured. The event takes place any time before or on Thursday, July 16, 2020. The Foundation hosts a Facebook live event at 7:00 p.m.
Kristin Stott submitted an article regarding her father Hugh Stott, retired Deputy Chief of the West Chicago Fire Protection District. Serving 32 years with the district, he retired in June 2019. Shortly after his retirement, he was diagnosed with ALS, often referred to as Lou Gehrig's disease. ALS is a terminal progressive disease that causes muscle weakness, difficulty speaking and swallowing, and generally complete paralysis. Kristin said the Foundation is providing the family with much support and guidance
Kristen explains that as a way to honor her father, and support the Les Turner ALS foundation, she and her brother Kevin have recruited friends and family for "Stott's AlStars," a team that is participating in the virtual Strike Out ALS 5K and 1 Mile run, Rock & Roll. To fundraise, they organized a T-shirt sale, raising $6,000 to date. Collecting additional donations, the amount raised for Stott's AlStars is $9,400. She added, "It is rewarding to give back to the organization that is helping our family." To donate directly to Stott's ALStars visit strikeoutals5k.org. Search for the team name and complete the online form.
The Foundation website tells the history of the organization. "In 1976, Harvey Gaffen's brother-in-law and best friend, Les Turner, was diagnosed with ALS at the age of 36. Les was a businessman in the Chicago area and married with three young boys. At a time when information and research on ALS was relatively nonexistent, Harvey, Les and his wife, Ina, along with friends and family decided to start a Foundation that would raise funds to provide vital research and resources to ALS patients and families. In 1977, a year before Les' death the Les Turner ALS Foundation was officially launched and soon became one of the nation's first and largest independent ALS organizations. This extraordinary group of founders dedicated their time to ensuring future ALS patients and families would have the resources, support and hope for a cure that was unavailable to Les and his family."
"Under the leadership of Wendy and Harvey, the Foundation's most meaningful accomplishments included the establishment of the nation's first ALS research laboratory at Northwestern Medicine in 1979, the creation of support programs to help people with ALS (PALS) and their families, and in 1986 the establishment of the Lois Insolia ALS Clinic, a multidisciplinary patient center at Northwestern Medicine. In 1992, the Les Turner ALS Foundation became a founding member of the International Alliance of ALS/MND Associations, with Wendy taking on a leadership role." (merleburl.com)
AROUND AND ABOUT
American Legion Post 300, 123 Main Street, serves a special meal of beef pot roast with potatoes, carrots and onions and bread from 4:00 to 8:00 p.m. Wednesday, July 15, 2020. The cost is $9. The Fish Fry is Friday and other meals are served Tuesday and Thursday. (merleburl.com)
The Warrenville Historical Society joins the West Chicago City Museum at the Historiography program, a non-fiction book group. It takes place at 1:00 p.m. Thursday, July 16, 2020, via Zoom. Under discussion is "Hamilton," the Broadway hit that was streamed on Disney Plus. Persons can join the discussion even if they have not read the book or watched the film. For further information, visit Friends of West Chicago City Museum website, wegohistory.com or call (630) 231-3376. (merleburl.com)
Fun Fridays at The Shell, hosted by the West Chicago Park District, take place from 11:00 a.m. to noon at the Shell in Reed-Keppler Park, 129 West National Street. Social distancing is enforced. No reservations are required. "Art of Inflation" by Dale Obrachta is July 17. He blends comedy, audience participation, ballon twisting and a dash of silliness. Jeanie B & Jellybeans take the stage Friday, July 24. The songs are fun, including silly dance steps, and also teach children about themselves
Due to COVID-19, the annual Shopping Cart Shuffle takes place virtually the weekend of Saturday and Sunday, August 1 and 2, 2020. The proceeds from the race benefit Neighborhood Food Pantries, which includes the one in West Chicago located at 123 Fremont Street. Packet Pick-up is from 2:00 to 7:00 p.m. Friday, July 31, at Dick Pond Athletics, 26W515 St Charles Road in Carol Stream. The top three overall male and female runners receive a medal, as do the top runners in each age category, which takes place on a virtual podium. To qualify, persons must complete a full 5K, and submit a screenshot of the distance and time taken on an activity tracking app, such as Map-My-Run. Age groups are 13 and under, 14 to19, 20 to 29, 30 to 39, 40 to 49, 50 to 59, 60 to 69 and 70 and over. To register, visit https://raceroster.com/…/2020/29214/shopping-cart-shuffle-5k.
As smaller groups are allowed, teams are encouraged to map out their own 5K locally. For walkers and those not submitting their time, the distance does not need to be 5K, and can be determined by the group; a 1-mile walk is just as important as a 3.2-mile run. Fundraising and team size awards are offered as in past years. Costume awards also are presented. Participants submit photos of themselves in their food costumes, which are uploaded to social media with online voting.
There are more than 62,420 food insecure individuals in DuPage County, almost half of which do not qualify for government assistance. Since 1999, Neighborhood Food Pantries has provided food security to neighbors in need, as well as monetary assistance for housing, utilities and medical care/prescriptions. Funds raised from this 5K event are used to help them reach the 2020 goal to provide more than two million meals. (merleburl.com)
The League of Women Voters of Wheaton and Cantigny Park sponsor programs focusing on themes of civic awareness and encouraging local participation in the democratic process. Due to the COVID-19 pandemic, the program, "What You Need to Know About Election 2020" takes place via Zoom at 7:00 p.m. Thursday, July 16. The speaker is DuPage County Clerk Jean Kaczmarek, who discusses the changes for the November 2020 election. There are new voting options and opportunities available now due to SB1863 signed by Governor JB Pritzker. To register, visit https://my.lwv.org/illinois/wheaton/event/civic-awareness-series-what-you-need-know-about-voting-november-2020. Persons receive the Zoom link two days before the event.
League of Women Voters of Wheaton includes West Chicago, Warrenville, Winfield, Wheaton and Carol Stream. The League of Women Voters is a non-partisan organization that does not support or oppose any political party or candidate, but whose purpose is to promote political responsibility through informed and active participation of citizens in government.
West Chicago Wildcats Travel Baseball and Softball feeder program for 8u to 18u host tryouts for the 2020-2021 season. Baseball tryouts begin Sunday, July 26 and softball tryouts begin Monday, July 27. For more information and to register visit https://www.facebook.com/10UWildcatsbaseball/.
WEGO Travel Baseball and Softball is different from other travel organizations because it works in collaboration with the high school the athletes will be attending. (merleburl.com)
We Grow Dreams Greenhouse & Garden Center, 1055 West Washington Street, in partnership with Northwind Perennial Farm and its esteemed plantsman, Roy Diblik, holds a July perennial sale. The sale features more than 30 Wisconsin grown perennials from stock selected by Diblik, and are available for a very limited time. Prices range from $7.99 to $11.99. Summer hours are from 9:00 a.m. to 4:00 p.m. Monday through Saturday, closed on Sundays. COVID-19 protocols for face masks and social distancing are followed.
Wayne/Winfield Area Youth/Family Services offers Virtual Summer Camp via Zoom for youth ages 6 to 13 years. Camp takes place Mondays, Wednesdays and Fridays for five weeks, ending August 14, 2020. The morning session is from 10:00 to 11:00 a.m. and the afternoon session is from 1:00 to 2:00 p.m. Activities are different for each session, so youths can be in one session or both. The weekly session fees per child is $10. Session links are sent via email Friday evenings after all payments are collected. Weekly sign up and fees are due by 4:30 p.m. the Friday before the week which one is registering. For further information and to register, go to http://www.ways4change.org/summer_day_camp.
The annual Chicago Ducky Derby is Thursday, August 6, 2020, in the Chicago River in downtown Chicago. Each duck adopted in the fundraiser benefits 23,000 athletes and more than 13,000 young athletes for Special Olympics Illinois programs. The West Chicago Police Department has a team, WCPDucks. Duck adoptions are $5 for one entry, $25 for a Quack Pack of six ducks or $100 for a Flock of Ducks of 24 ducks. To donate, visit https://www.duckrace.com/Chicago/teams/10529/21647. The top five ducks are winners. The top prize is a 2020 Chevy Equinox. Other prizes include $2,500 cash, a VIP experience at the 2020 or 2021 BMO Harris Bank Magnificent Mile Lights Festival and Chicago Blackhawks tickets.
Toucan's Hideaway Adventure Playground is open for free open play. Hours from 9:00 a.m. to 3:00 p.m. Mondays, Wednesdays and Thursdays, through September 3, 2020. Toucan's Hideaway is located inside Turtle Splash at Reed-Keppler Park, 129 W. National Street, entry is through the west gate. The play time is for children ages 4 to 12; parental supervision is required. For further information, visit https://www.facebook.com/WestChicagoParks/. (merleburl.com)
The 50th Reunion of the West Chicago Community High School class of 1970 is postponed due to COVID-19. The new date is October 9, 2021.
Steak n' Shake, 320 W. North Avenue, is reopened for take out, drive thru and delivery. (merleburl.com)
To bring news and information in a more concise, consistent fashion, West Chicago Elementary School District 33 has a new website, https://www.wego33.org. It is easy to use, flexible and adaptable to new technologies, including mobile devices and is streamlined, with an up-to-date look. I find it much easier to navigate and to locate the news I need, usually no more than two clicks. (merleburl.com)
Partnering with West Chicago Community Center and Darrell Holmes, owner of Pro-Line Safety Products, Buck Services, Inc., a professional cleaning service located in West Chicago, converted 1,800 square-feet of warehouse space to produce face masks. Currently they make 300 a day, which are donated to first responders, nursing homes, food pantries, school district families and many other local businesses. Persons also can purchase the masks. For information and/or to order email customerservice@buckservices.com or call Ron Stefan at (530) 514-0310.
Sonny Acres Farm, 29W310 North Avenue, held the Grand Opening for Our Kitchen select grill Saturday, July 11, 2020. There is outside dining for lunch and dinner. The beef is a family recipe served on fresh bread, baked daily Other grilled menu items include hot dogs, hamburgers, brats, grilled cheese, as well as pizza, sandwiches and salads. Hours are 10:00 a.m. to 5:00 p.m. Tuesday through Saturday, 9:00 a.m. to 4:00 p.m. Saturday and Sunday, and closed Monday. (merleburl.com)
The bar at Veterans of Foreign Wars Post 6791 is now open, starting at 5:00 p.m. Saturdays and at 3:00 p.m. Sundays.
The bar at American Legion Post 300, 123 Main Street, is open. Hours are 3:00 to 10:00 p.m. Monday through Friday, and from 2:00 to 6:00 p.m. Sundays. Kitchen hours are from 3:00 to 8:00 p.m. Wednesday through Friday,
As other school districts, West Chicago Elementary School District 33 is planning for the start of the 2020-2021 school year with guidance provided by the Illinois State Board of Education and the Illinois Department of Health. Reviewed were the results of a parent survey in which 1,050 parents responded.
Sixty percent, 631 parents, said they would prefer the school year to begin with e-learning and move to in-person learning Monday, September 21. Forty-one percent, 434 parents, said they were certain they would send their children back to school for in-person instruction. Forty-four percent 463 parents, said they were hesitant or uncertain about sending their children back to school for in-person instruction, Fifteen percent, 153 parents, said they were certain they were not planning to send their children back to school for in-person instruction.
Acknowledging that wearing a mask is more uncomfortable and potentially hazardous when the heat index is above average, and taking into account the results from the parent survey, the district has set tentative plans for the start of the school year. Staff will prepare for e-learning from Wednesday through Friday, September 4, and beginning the school with e-learning Tuesday, September 8. In-person instruction will begin with an option to continue e-learning for families who are not comfortable with their children returning to in-person learning.
There are additional items and considerations for the school year. Face coverings will be required at all times inside the classroom, except when eating. Desks will be socially distanced in accordance with the guidelines provided by ISBE and IDPH. Class sizes will be adjusted after determining the number of students that will safely fit in each room. Another consideration includes minimizing movement and interaction of students within the building. Additionally, in an effort to maintain social distancing guidelines, the number of students per class will decrease, resulting in the need for more classroom teachers and classrooms.
The district continues to hold meetings and discussions to have details solidified as soon as possible, however, guidance from ISBE and IDPH continues to develop and change.
The 50th Reunion of the West Chicago Community High School class of 1970 is postponed due to COVID-19. The new date is October 9, 2021.
It is time to get counted—in the 2020 Census. Households can do the census online, mail the paper questionnaires, if one was received, or call (844) 330-2020. Contrary to popular belief, persons do not need their Census ID code in order to fill out the Census. People can fill the form out online at my2020census.gov or over the phone by simply stating their address. The census form is available in English and 12 additional languages. Business, community leaders and local government use the census data to create jobs, ensure public safety preparedness and support community initiatives. The US Constitution mandates that everyone in the country is counted every 10 years. The reasons it is important that everyone is counted include redistricting, fair representation and the distribution of $675 billion in federal funds. The purpose of the census is to gather statistical information. Information on individuals is not shared or released. (merleburl.com)
The DuPage County Health Department developed a dashboard to provide information on the total number of people, in DuPage County, who have tested positive for COVID-19. In addition, the dashboard includes a map which shows the distribution of reported cases by municipality and is updated at 4:00 p.m. daily. DuPage County's "COVID-19 Dashboard" is a one-stop-shop for all the information it offers including a town-by-town breakdown of cases. As of 4:00 p.m. Monday, July 13, 2020, there were 809 cases out of 4,580 tested and 14 deaths, including nursing homes, with the majority of the persons age 60 and under Keep in mind, the statistics of cases date to the beginning of the trace count. Remember to follow the social distancing order, wear masks and wash hands.
To keep residents aware of community COVID-19 updates, the City has posted West Chicago's COVID-19 COMMUNICATIONS CENTER on its website, www.westchicago.org. Also included are the weekly updated messages from Mayor Ruben Pineda. It is located on the upper left-hand side in red. Clicking on this, residents can see the latest information.
Sincere sympathy is extended to the family of George Slivinski, who at the age of 95 passed away Saturday, July 4, 2020.
Deepest sympathy is expressed to the family of Kennth A. Tinnes, who at the age of 97 passed away Sunday, June 12, 2020.
Erin Simpson is the new director of the Wayne Township Senior Center. She has been part of the senior team for five years. She has a Bachelor's Degree in Finance from Northern Illinois University in DeKalb. Due to COVID-19, the Senior Center is closed.
Juanita Martinez recently celebrated her 25th year as General Assistance Director at Wayne Township. (merleburl.com)
Dustin Kennedy and Caroline Widerski were married Saturday, July 11, 2020.
At the Monday, July 6, 2020, meeting, City Council approved the appointment of Lewis Achenbach to an ex-officio position to the Cultural Arts Commission for a term ending April 2021. Also approved was the reappointment of Anni Holm to the Cultural Arts Commission for a term ending April 2014.
Cynthia Thomas, Community Assistance Program Manager with ComEd, was present via Zoom to explain the comprehensive COVID-19 package to assist customer and communities in need. With C0VID-19, the 2020 Emergency Interim Order of the ICC included the suspension of disconnection and the waiver of new late fees until Phase 4 or the date of August 1, 2020. The package put forth now includes providing bill assistance for eligible low-income families, more flexible payment options for customers and the waiver of certain deposits and fees for an extended period of time. "We realize the COVID-19 caused financial losses for families through job loss and cut backs in pay. However, there still are the bills and we want to help families…We will be sending out 100,000 emails to customers." She said persons who have problems paying their outstanding bills should call ComEd's customer care team at 1800-334-7661 as soon as possible to take advantage of new and existing assistance options. The hours are from 7:00 a.m. to 7:00 p.m. Monday through Friday.
Tony Abasolo was the winner in the Unique Talent category of West Chicago's Got Talent, hosted by the West Chicago Park District. (merleburl.com)
My email address is merleburl@earthlink.net.