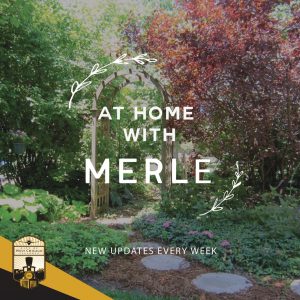 One of my favorite holidays is quickly approaching, National Ice Cream Day Sunday, July 18, 2021. In 1984, President Ronald Reagan proclaimed July as National Ice Cream Month and established National Ice Cream Day as the third Sunday in July. Ice cream shops in West Chicago include La Michoacana Elite, Jorge's Paleteria y Neveria Ice Cream Shop and La Michoacana Ice Cream Shop; Mass Vida sells ice cream with fresh fruit.
While savoring your favorite ice cream specialty, here is a little history of ice cream in the United States, which is from the National Holiday Calendar. The Quaker colonists earn the nod for bringing their ice recipes over with them. They opened the first ice cream shops, including shops in New York and other cities during the colonial era. First Lady Dolley Madison served ice cream at the Inaugural Ball in 1813. In 1832 African American confectioner, Augustus Jackson, created multiple ice cream recipes as well as a superior technique to manufacture ice cream. Philadelphian, Nancy Johnson, received the first US patent for a small-scale hand-cranked ice cream freezer in 1843. Harry Burt put the first ice cream trucks on the streets in 1920. Hearing the musical sound of the trucks made children and adults head to the streets in their neighborhoods. Of course the song got a little old, but who cared.
I wish everyone a licking, good time this Sunday!
AROUND AND ABOUT
There are expanded hours at the West Chicago Public Library, 118 West Washington Street. Hours are 9:00 a.m. to 9:00 p.m. Monday and Wednesday, from 9:00 a.m. to 6:00 p.m. Tuesday and Thursday, from 9:00 a.m. to 4:00 p.m. Friday and Saturday and closed Sunday. No appointments are necessary; masks are required. (www.merleburl.com)
During the summer, Fun Fridays take place from 11:00 a.m. to noon in The Shell at Reed-Keppler Park, 129 West National Street. Entertainment includes a variety of performances such as a animals, magic, music and science. Circus Boy takes the stage July16, 2021. With finesse and good natured wit, Bob "CircusBoy" Hunt skillfully weaves varied activities such as fire-eating, audience involvement and mouth juggling, in a delightful patchwork that brings the finest of the variety tradition to a contemporary setting for today's audience. Sometimes his puppets assist him. To view the schedule, visit West Chicago Park District website www.we-goparks.org. (www.merleburl.com)
The West Chicago City Museum begins the 2021 Passport to History, "Playing the Past" from 10:00 a.m. to noon Saturday, July 17, outside the CB&Q Depot, 133 Turner Court. Youths receive a 2021 Passport, which is full of monthly activities through the end of the year. Children that complete four out of the six receive a prize in December.
At "Playing the Past," families can explore historic toys and learn how play has changed over time. All attendees will also get a "take and make" history craft bag designed for 6 to 11 years old, including family activities. This event is outside and all COVID safety protocols will be followed. After exploring the historic toys, visitors can also check out the museum. Event is free and open to all. Questions, contact us museum@westchicago.org or (630) 231-3376. (www.merleburl.com)
Buck Services Inc., a cleaning and maintenance company, hosts a job fair from 10:00 a.m. to noon Saturday, July 17, 2021, at 401 Industrial Drive. Job applications are available at the event. For further information, visit buckservices.com. (www.merleburl.com)
The West Chicago Park District presents Disney's "101 Dalmatians Kids" at 11:00 a.m. Saturday, July 17, 2021, in the Shell at Reed-Keppler Park, 129 West National Street. Performers are local youth. The musical is a "fur"-raising adventure featuring Cruella De Vil, Disney's most outrageous villain, and 101 of the most adorable heroes to set their paws onstage. (www.merleburl.com)
Healthy West Chicago hosts a free virtual family cooking class, "Tabbouleh with Pita Bread and Spicy Bean Dip," at 6:00 p.m. Wednesday, July 21, 2021, via Zoom. Chef Maria gives tips on eating healthy, saving time in the kitchen and involving children in food preparation, plus demonstrates how to make the featured recipe. Recipe ingredients are provided to the first 25 registered participants. The day to pick up supplies at the West Chicago Public Library will be communicated to those who registered first. To register visit healthywestchicago.org/newevents. For further information email Carly Smitherman at: director@healthywestchicago.org or call 630-230-6370. (www.merleburl.com)
West Chicago Public Library's Getting Crafty program, "Button Notecards," is at 6:00 p.m. Thursday, July 22, 2021, via Zoom. Using buttons, participants make birthday cards and gift tags. To register visit wcpld.info, under calendar; registration ends Saturday, July 17. The first 25 registrants receive an email a week prior to the program about picking up the kit of material for this craft.
It will be a "cool" time at the Christmas in July event sponsored by the West Chicago Park District. It takes place from 3:00 to 8:00 p.m. Saturday, July 24, 2021, at the Shell, 129 West National Street. Food is available from Jimmy's Italian Ice, Sugar Mama's Mini Donuts and Santa Barbara's Taco Truck, which also sells sodas and water. Activities include ice less skating, fake snow, crafts and games until 7:00 p.m., plus pictures with Santa are from 6:30 to 8:00 p.m.
Entertainment is for all ages. First United Methodist Church of West Chicago Christmas Caroling is from 3:00 to 4:00 p.m. The carolers often sing at Frosty Fest. The Zazz Jazz Band performs from 4:00 to 5:00 p.m. This talented group has played at Blooming Fest, the soup and bread dinners and art events at the Kruse House Museum. Fairy Tale Entertainment, Movie Character is from 5:00 to 6:00 p.m. The DuPage Symphony Orchestra performs form 6:30 to 7:30 p.m. (www.merleburl.com)
Friends of the West Chicago Parks Foundation host The Great Turtle Race at 4:00 p.m. Sunday, July 25, 2021, at Turtle Splash Water Park, 201 West National Street. Participants pick a rubber turtle for a race in three heats.Winners from each heat races for first place in the last heat. Prizes include gift certificates to local restaurants, Turtle Splash Water Park passes, gift certificates to the concessions, and tickets to other park district events.
The cost is one turtle for $2 and 3 turtles for $5. Persons can purchase turtles from noon to 2:00 p.m. Saturdays and Sundays until July 24 at the water park. For individuals unable to purchase turtles in person, they can email Foundation@we-goparks.org. It is not necessary to be present to win. Winners will be posted on the Foundation Facebook page, https://www.facebook.com/FriendsoftheWestChicagoParks/.
First United Methodist Church of West Chicago holds an in-person Vacation Bible School at 6:30 p.m., Monday, July 26 through Friday, July 30, 2021. The theme is "Courageous Faith." To register leave a message eat (630) 231-3344 or email wegoumcucc@gmail.com. (www.merleburl.com)
The Shopping Cart Shuffle takes place Saturday, August 7, 2021, at Mallard Lake Forest Preserve, Schick Road and Mallard Lane in Hanover Park. A virtual option also is available.The proceeds from the race benefit Neighborhood Food Pantries, which includes the one in West Chicago located at 123 Fremont Street. Registration is at 7:30 a.m. The Kids Dash is at 8:15 a.m. and the 5K race is at 8:30 a.m. All participants (virtual or in-person) receive the same event t-shirt, finisher medal and other items, but only in-person participants are eligible for time awards The top 3 overall male and female runners receive a medal, as will the top runners in each age category. Age groups are 13 and under, 14 to19, 20 to 29, 30 to 39, 40 to 49, 50 to 59, 60 to 69 and 70 and over. The cost is $40 for the 5K. Persons can register on line at https://raceroster.com/events/2021/47844/shopping-cart-shuffle. Packet Pick-up is from 2:00 to 7:00 p.m. Friday, August 6, at Dick Pond, 26W515 St Charles Road in Carol Stream. Since 1999, Neighborhood Food Pantries has provided food security to neighbors in need, as well as monetary assistance for housing, utilities and medical care/prescriptions. Funds raised from this 5K event are used to help reach the 2021 goal to provide more than 2 million meals. (www.merleburl.com)
GardenWorks Project holds its organic Fall Seedlings Presale with the pickup time between 9:00 and noon. Saturday, August 14, 2021, at the Resource Center, 103 West Washington Street.There is a drive-up pickup. To order visit www.gardenworksproject.org. For further information email info@gardenworksproject.org.
We Go Together for Kids is holding its sixth annual back-to-school event Wednesday, August 19, 2021, as a drive-thru school supply pick up. At this time, the organization is seeking donations to support 600 students in West Chicago Elementary School District 33. Items needed can be found on its Amazon Wish List, https://www.amazon.com/hz/wishlist/ls/1HN7H0AWDDZ25?ref_=wl_share. For further information, call 630) 293-6000, extension 1229. During the summer, the office is closed on Fridays.
West Chicago Police Department holds its Citizens Police Academy from 6:30 to 900 p.m. starting September 15, 2021. Each class consists of a classroom portion followed by some hands on situation. Applicants must be at least 18 years old, be a resident of the City or employed within the City and be able to pass a criminal background investigation. Class size is limited to 20. Applications are due by Wednesday, August 25. For an application, call Officer Robyn Nielsen at (630) 293-2200 or email RNielsen@westchicago.org. (www.merleburl.com(
The weather conditions critically affect the seasonal mosquito population. With the rainy weather and then extremely hot weather, the mosquitos have a choice of conditions for breeding batches. Excessive rainfall periods trigger hatches of the floodwater mosquitos, those annoying species. Drought and stagnant water conditions are perfect breeding periods for the northern. House mosquitos, increasing the potential for outbreaks of the West Nile Virus. The West Chicago Mosquito Abatement District uses the services of Clarke, who strictly monitors for mosquito control, providing the necessary services. There are several ways for citizen communication. There is the Clarke Mosquito Hotline, (800) 942-2555, which will direct citizens to the upgraded Clarke Portal, https://www.clarkeportal.com. Citizens can provide feedback information and report standing water and mosquito annoyance conditions. Citizens also can email Clarke Customer Care, wcmad@clarke.com. The first mosquito spraying of the season isWednesday, July 14, 2021, weather permitting.
Support our local businesses. Summer salads are on the menu at Augustino's Rock and Roll Deli & Grill, 300 E. North Avenue, (www.merleburl.com)
I often see persons requesting pick up of junk and construction materials on Facebook and Next Door Neighbors. There is such a business in West Chicago, Midwest Clean Out and Demolitions Services, a licensed junk removal business. Services offered include general junk removal, general construction debris removal, commercial junk removal and yard waste remove. The website is www.mwcleanoutanddemo.com. (www.merleburl.com)
A COVID-19 vaccination clinic is open from 2:30 to 6:00 p.m. Tuesdays at St. Andrew Lutheran Church, 155 North Prince Crossing Road. The clinic is for persons age 18 and older. To make an appointment, call the church office at (630) 231-3787 or email office@standrewlutheran.net.
A COVID-19 testing site is open from 8:30 a.m. to 12:30 p.m. Tuesdays and Thursdays in a VNA Health Care Mobile at St. Andrew Lutheran Church, 155 North Prince Crossing Road. There is no charge. Appointments are required and may be made at (630) 892-4355 or (847) 717-6455
The DuPage County Health Department developed a dashboard to provide information on the total number of people, in DuPage County, who have tested positive for COVID-19. In addition, the dashboard includes a map which shows the distribution of reported cases by municipality and is updated at 4:00 p.m. daily. DuPage County's "COVID-19 Dashboard" is a one-stop-shop for all the information it offers including a town-by-town breakdown of cases. As of Monday, July 12, 2021, there were 4,714 cases and 53 deaths; this is the number from the beginning of track recording.
To keep residents aware of community COVID-19 updates, the City has posted West Chicago's COVID-19 COMMUNICATIONS CENTER on its website, www.westchicago.org. It is located on the upper left-hand side in red. Clicking on this, residents can see the latest information.
Sincere sympathy is extended to the family of Dolores "Dee" Koziol-Brading, who at the age of 83 passed away Monday, July 5, 2021.
Deepest sympathy is expressed to the family of Araceli Copca Peralto, who at the age of 64 passed away Tuesday, July 6, 2021.
Sincere sympathy is extended to the family of Jon Wrenn, who at the age of 50 passed away Friday, June 25, 2021.
Deepest sympathy is expressed to the family of Clarence Hager, who at the age of 91 passed away Saturday, July 10, 2021.
Sincere sympathy is extended to the family of Dean "Dino" Tiberi, who at the age of 56 passed away Sunday, July 11, 2021.
After its plant sale, Mighty Greens Farm in Elburn partnered with GardenWorks Project, People's Resource Center and St. Andrew Lutheran Church. This provided more than 100 heirloom tomato plants to families in West Chicago.
John and Susan Banas celebrated their 40th Wedding Anniversary Tuesday, July 13, 2021.
At the Frida Kahlo:Timeless" exhibit at College of DuPage, there was a birthday celebration Tuesday, July 7, 2021, in the garden. Along with the live music provided by Mariachi Monumental De Mexico were Miss Mexican Heritage, Paulina Garcia; First Princess, Jocelyn Alba; and Second Princess, Odeth Rubio, plus costumed Frida Kahlo characters, a printmaking workshop and face painting. Mexican Cultural Center DuPage hosts a Miss Mexican Heritage Scholarship Pageant ever year.(www.merleburl.com)
West Chicago resident Judith Horsley was a participant in the exhibit, "Pollinators in Action: Flowering Journeys, " at Mayslake Peabody Estate. During the month of July two of the entries were featured. One was Horsley's digital photo, "Rest Break (Sleeping Bee on A Flower)." Horsely explained the photograph, "I have been spending more time observing and photographing native bees that utilized our gardens of mixed natives and cultivars. Late in the summer, I spotted a bee that appeared to be resting on a flower. Usually they are very busy gathering pollen and I became worried that maybe it had died. I took the photo and waited and was very relieved when it started to gather the pollen and fly off to another bloom. I decided that the bee had taken a rest break. I took the photo of the hovering bee over an early blooming Crocus. It had been just warm enough to bring bees from either their underground winter retreat to seek pollen from early blooms. I called it Aerial Surveillance as the bee appeared to be surveying each bloom before landing." (www.merleburl.com)
Both the West Chicago City Museum and I have received requests for some information on Aunt Polly's Bakery. Friends of the West Chicago Museum spotlighted it on its Facebook page Saturday, July 10, 2021; there is even a recipe for the famous doughnuts. "The bakery opened on Saturday, November 17, 1928, in the new Mell & Mell building on Main Street (today's St. Vincent de Paul, 213 Main Street). Mayme and Grace called the bakery Aunty Polly's because that was neither of their names! Grace sold the business in 1946. Herb Carlson remembers being able to order hot cross buns for delivery on Good Friday morning. When the bakery opened, the West Chicago Press reported that their ovens were entirely gas and electrically operated, doing away with smoke and dust!" When I was writing "The Press Was There" column for the West Chicago Press, I saw many of the ads for the business, plus I heard many complimentary remarks about the owner and some good stories also. (www.merleburl/com)
At the Tuesday, July 6, 2021, meeting City Council approved a contract for the amount of $639,792.12 to Schroeder Asphalt Services,Inc. in Huntley for the Commerce Drive Reconstruction Project.Per the Item Summary, the project "mainly consists of full-depth hot-mix asphalt roadway construction, which has a length of 1,365 feet."
Council also approved a contract with Schroeder & Schroeder, Inc. of Skokie in the amount of $135,620 for the 2021 Sidewalk and Curb Maintenance Program.The Item Summary states, The program "will consist of more than 7,600 square feet of intermittent sidewalk and removal and replacement of mostly residential concrete sidewalks located throughout the City of West Chicago." Also the program "includes approximately 450 linear feet of intermittent curb and gutter removal and replacement."
Council approved the Mexican Independence Day Festival and Funding Agreement, contingent on any orders from any government related to assembly. The festival is to take place Saturday and Sunday, September,18 and 19. 2021. The Mexican Cultural Center DuPage is responsible for all of the planning, organizing and managing the event in producing the Festival for community-wide benefit. City provides financial support as well as in-kind services. The item summary states, "The City will provide the financial support of $12,000 to be paid in installment to help cover the cost of Festival activities and the MCC's role.
Also approved was a First Amendment to a Land Exchange Agreement St. Vincent de Paul. The item summary explained, "In April 2003, the City Council executed a Land Exchange Agreement with SVDP to convey the property at 129 McConnell Street to SVDP in exchange for four parcels at the northwest corner of High Street and Center Street" at that time, "it was anticipated the property acquired by the City would be developed as a municipal parking lot. As part of the land exchange, the City agreed to lease 12 parking stalls within the future parking to SVDP for their exclusive use during their regular business hours."Although the parking lot was not constructed, "the City continues to lease the 12 parking lot spaces to SVDP on the portion of the property immediately adjacent to the alley off Center Street….The City proposes to convey the property at High Street and Center Street to Aspen Venture Group." After the land acquisition occurs, "AVG plans to construct eight single-family attached townhouses on the property." The Summary further states, "To accommodate this development, the 12 existing perpendicular parking stalls on the property used by SDVP must be redesigned as well as reduced to four parallel parking stalls."
My email address is merleburl@earthlink.net.