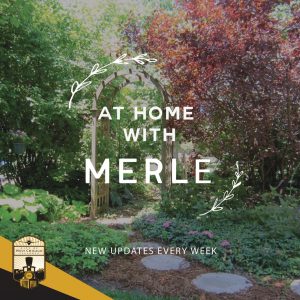 Wow, summer seems to be flying by so quickly. I already am starting to write about activities in August. West Chicago Lions Club is planning the luncheon for new teachers in West Chicago Elementary School District 33, and Benjamin School District 25, while the West Chicago Rotary Club is planning the luncheon for the new teachers and staff in West Chicago Community high School.
Gardeners are reaping the vegetables from their gardens and sharing the bounty with family friends and neighbors. Another way to share is donating to the local food pantries, Neighborhood Food Pantries at 123 Fremont Street, and Wayne Township Food Pantry at 27W031 North Avenue. The colors of the flowers seem so vibrant and the blooms larger.
Enjoy the 63 days, about nine weeks, of Summer until September 22, 2021, when Fall begins
AROUND AND ABOUT
Sonny Acres, 29W310 North Avenue, hosts a program about raising and releasing Monarch butterflies at 11:00 a.m. Thursday, July 22, and and August 5, 2021. Presenting the program is Christie Tierney, author of "Flutterby, My Butterfly." She became an avid monarch butterfly and milkweed enthusiast 20 years ago when she was a stay at home mom raising three boys. A neighbor introduced her to the joy of raising the butterflies, which became a family tradition. (www.merleburl.com)
West Chicago Public Library's Getting Crafty program, "Button Notecards," is at 6:00 p.m. Thursday, July 22, 2021, via Zoom. Using buttons, participants make birthday cards and gift tags. To register visit wcpld.info, under calendar; registration ends Saturday, July 17. The first 25 registrants receive an email a week prior to the program about picking up the kit of material for this craft.
During the summer, Fun Fridays take place from 11:00 a.m. to noon in The Shell at Reed-Keppler Park,129  West National Street. Entertainment includes a variety of performances such as animals, magic, music and science. Magic with Wayne Braun takes the stage July 23, 2021. Braun is a resident of West Chicago. His mission is to encourage and inspire his audiences with illusion, magic, and fun. His act is pure entertainment, sleight of hand misdirection and the magical powers of his audiences' imagination. To view the schedule, visit West Chicago Park District website www.we-goparks.org. (www.merleburl.com)
Healthy West Chicago hosts a Community Gathering at 6:30 p.m. Thursday, July 22, 2021, at The Shell in Reed-Keppler Park, 129 West National Street. This gives residents the opportunity to learn more about HWC and how it serves the residents of the City, but also to give their feedback. This includes likes and dislikes about the programming and how the organization can help residents live healthy lives. Registration is not required. However, for those unable to attend, there is a virtual program at 6:30 p.m. Thursday, July 29, 2021, via Zoom. To register, visit https://bit.ly/3AOhTbB. For more information email director@healthywestchicago.org. (www.merleburl.com)
West Chicago Youth Cheerleading holds a car wash from 10:00 a.m. to 2:00 p.m. Saturday, August 24, 2021, at Jewel. 177 East Roosevelt Road. The cost is $5. (www.merleburl.com)
Military Through the Ages takes place from 10:00 a.m. to 3:00 p.m. Saturday and Sunday, July 24 and 25, 2021, in the Parade Field at Cantigny Park, 1s151 Winfield Road. The event is a timeline reenactment allowing guests to walk through history in a wide span of military reenactments, including ancient Rome, the American Revolution, the Civil Wars, the World Wars and Vietnam War. Visitors see not only how soldiers lived and fought throughout the history of civilization, but also the progression of weapons, clothing and technology. The encampment is laid out in chronological order, giving guests the opportunity to literally walk "through" time, guided by the friendly historians. (www.merleburl.com)
It will be a "cool" time at the Christmas in July event sponsored by the West Chicago Park District. It takes place from 3:00 to 8:00 p.m. Saturday, July 24, 2021, at the Shell, 129 West National Street. Food is available from Jimmy's Italian Ice, Sugar Mama's Mini Donuts and Santa Barbara's Taco Truck, which also sells sodas and water. Activities include ice-less skating, fake snow, crafts and games until 7:00 p.m., plus pictures with Santa are from 6:30 to 8:00 p.m.
Entertainment is for all ages. First United Methodist Church of West Chicago Christmas Caroling is from 3:00 to 4:00 p.m. The carolers often sing at Frosty Fest. The Zazz Jazz Band performs from 4:00 to 5:00 p.m. This talented group has played at Blooming Fest, the soup and bread dinners and art events at the Kruse House Museum. Fairy Tale Entertainment, Movie Character is from 5:00 to 6:00 p.m. The DuPage Symphony Orchestra, under the direction of Barbara Schubert, performs from 6:30 to 7:30 p.m. Musical selections include "A Most Wonderful Christmas," "The Bells of Christmas," and "Christmas on Broadway," plus some innovative arrangements of "A Mad Russian's Christmas" and "Jingle Bells Forever."
The DuPage Symphony's appearance is part of its recently launched partnership with the City. (www.merleburl.com)
Friends of the West Chicago Parks Foundation host The Great Turtle Race at 4:00 p.m. Sunday, July 25, 2021, at Turtle Splash Water Park, 201 West National Street. Participants pick a rubber turtle for a race in three heats.Winners from each heat races for first place in the last heat. Prizes include gift certificates to local restaurants, Turtle Splash Water Park passes, gift certificates to the concessions, and tickets to other park district events.
The cost is one turtle for $2 and 3 turtles for $5. Persons can purchase turtles from noon to 2:00 p.m. Saturdays and Sundays until July 24 at the water park. For individuals unable to purchase turtles in person, they can email Foundation@we-goparks.org. It is not necessary to be present to win. Winners will be posted on the Foundation Facebook page, https://www.facebook.com/FriendsoftheWestChicagoParks/.
Healthy West Chicago Summer Cooking Club meets from 6:00 to 6:30 p.m. Mondays, starting July 26 and ending, August 16, 2021, via Zoom. It is geared for children ages 7 through 12. Chefs Aaron and Amy from the Kitchen Table lead the students. Class size is limited to 25 students. There is no charge. To register, visit https://bit.ly/3h0d0F5. There is a designated time for parents to pick up supplies, which include ingredients for four meals, a kid's safety knife, cutting board and apron, from the West Chicago Public Library, 118 West Washington Street. HWC Program Administrator Carly Smitherman will inform parents to their participation and provide additional details. (www.merleburl.com)
First United Methodist Church of West Chicago holds an in-person Vacation Bible School at 6:30 p.m., Monday, July 26 through Friday, July 30, 2021. The theme is "Courageous Faith." To register leave a message eat (630) 231-3344 or email wegoumcucc@gmail.com.
The Wayne Township Senior Center sponsors a Blood Drive from 10:00 a.m. to 3:00 p.m. Wednesday, July 28, 2021, in the Versiti Mobile Unit in the parking lot at Wayne Township, 27W931 North Avenue. To make an appointment, call the Center at (630) 231-7155. A photo is required. Masks are no longer required. All donors receive a pair of Versiti flip flops. (www.merleburl.com)
Healthy West Chicago hosts a free virtual family cooking class, "Southwest Turkey Burgers with Sweet Potato Fries," at 6:00 p.m. Wednesday, July 28, 2021, via Zoom. Chef Maria gives tips on eating healthy, saving time in the kitchen and involving children in food preparation, plus demonstrates how to make the featured recipe. Recipe ingredients are provided to the first 25 registered participants. The day to pick up supplies at the West Chicago Public Library will be communicated to those who registered first. To register visit wcpld.info, under calendar. For further information email Carly Smitherman at: director@healthywestchicago.org or call 630-230-6370. (www.merleburl.com)
Veterans of Foreign Wars Post 6791 host a Car Show at 9:00 a.m. Saturday, August 31, 2021, at the post, 431 North Neltnor Boulevard. The Auxiliary serves breakfast and lunch.
The West Chicago Police Department is participating in the renowned Chicago Duck Derby Thursday, August 5, 2021, which benefits Special Olympics Illinois. Persons adopt a rubber duck through donations. Lone Duck is $5, a quack pack of six is $25, a Flock of 24 is $100 and a Diamond Duck Pack of 240 is $1,000. The Police Department goal is 200 ducks. To donate, visit https://www.duckrace.com/Chicago/adopt?team_id=10529. Winners of the race receive prizes, include a 2021 Chevy Trailblazer, an all-inclusive trip to Rivera Maya, Mexico and a cash prize.  Persons do not have to be present to win. Each year, more than 65,000 rubber ducks splash down  the Chicago River and race to the finish line. (www.merleburl.com)
The Shopping Cart Shuffle takes place Saturday, August 7, 2021, at Mallard Lake Forest Preserve, Schick Road and Mallard Lane in Hanover Park. A virtual option also is available.The proceeds from the race benefit Neighborhood Food Pantries, which includes the one in West Chicago located at 123 Fremont Street. Registration is at 7:30 a.m. The Kids Dash is at 8:15 a.m. and the 5K race is at 8:30 a.m. All participants (virtual or in-person) receive the same event t-shirt, finisher medal and other items, but only in-person participants are eligible for time awards The top 3 overall male and female runners receive a medal, as will the top runners in each age category. Age groups are 13 and under, 14 to19, 20 to 29, 30 to 39, 40 to 49, 50 to 59, 60 to 69 and 70 and over. The cost is $40 for the 5K. Persons can register on line at https://raceroster.com/events/2021/47844/shopping-cart-shuffle. Packet Pick-up is from 2:00 to 7:00 p.m. Friday, August 6, at Dick Pond, 26W515 St Charles Road in Carol Stream. Since 1999, Neighborhood Food Pantries has provided food security to neighbors in need, as well as monetary assistance for housing, utilities and medical care/prescriptions. Funds raised from this 5K event are used to help reach the 2021 goal to provide more than 2 million meals.
GardenWorks Project holds its organic Fall Seedlings Presale with the pickup time between 9:00 and noon. Saturday, August 14, 2021, at the Resource Center, 103 West Washington Street. There is a drive-up pickup. To order visit www.gardenworksproject.org. For further information email info@gardenworksproject.org.
West Chicago Police Department holds its Citizens Police Academy from 6:30 to 900 p..m. starting September 15, 2021. Each class consists of a classroom portion followed by some hands on situation. Applicants must be at least 18 years old, be a resident of the City or employed within the City and be able to pass a criminal background investigation. Class size is limited to 20. Applications are due by Wednesday, August 25. For an application, call Officer Robyn Nielsen at (630) 293-2200 or email RNielsen@westchicago.org.
Neighborhood Food Pantries, 123 Main Street, is now open for in-person pick up. Hours are 2:00 to 6:00 p.m. Mondays, 10:00 a.m. to 1:00 p.m. Wednesdays through Fridays, 8:00 a.m. to noon Saturdays. closed Tuesdays and Sundays. (www.merleburl.com)
Support our local businesses.
A COVID-19 vaccination clinic is open from 2:30 to 6:00 p.m. Tuesdays at St. Andrew Lutheran Church, 155 North Prince Crossing Road. The clinic is for persons age 18 and older. To make an appointment, call the church office at (630) 231-3787 or email office@standrewlutheran.net.
A COVID-19 testing site is open from 8:30 a.m. to 12:30 p.m. Tuesdays and Thursdays in a VNA Health Care Mobile at St. Andrew Lutheran Church, 155 North Prince Crossing Road. There is no charge. Appointments are required and may be made at (630) 892-4355 or (847) 717-6455
The DuPage County Health Department developed a dashboard to provide information on the total number of people, in DuPage County, who have tested positive for COVID-19. In addition, the dashboard includes a map which shows the distribution of reported cases by municipality and is updated at 4:00 p.m. daily. DuPage County's "COVID-19 Dashboard" is a one-stop-shop for all the information it offers including a town-by-town breakdown of cases. As of Monday, July 19, 2021, there were 4,7125 cases and 53 deaths; this is the number from the beginning of track recording.
To keep residents aware of community COVID-19 updates, the City has posted West Chicago's COVID-19 COMMUNICATIONS CENTER on its website, www.westchicago.org. It is located on the upper left-hand side in red. Clicking on this, residents can see the latest information.
Sincere sympathy is extended to the family of Irene Levon-Johnson, who at the age of 102 passed away Sunday, July 11, 2021.
Deepest sympathy is expressed to the family of Beverly June Timm, who at the age of 76 passed away Wednesday, July 7, 2021.
The West Chicago Police Department does give a hoot for all, including even things that fly and hunt in the nocturnal hours. An officer found a poor injured owl Sunday, July 11, 2021, near Route 59 and Main Street. With the assistance of Chicago Bird Collision Monitors, the officer was able to help the wise. old bird. (wwwlmerleburl.com)
Barb and Phil Weibler celebrated their 60th Wedding Anniversary Thursday, July 15, 2021.
West Chicago Garden Club member Kerry Perry recently donated an Ironwood tree, also known as an American Hophornbeam, for the gardens at the Kruse House Museum, 527 Main Street. She purchased it at Wasco Nursery.
The Ironwood tree is a good understory tree with a generally rounded crown and grows about 25 feet tall with a slightly smaller spread. The flowers are monoecious, having both female and male flowers, and appear in separate catkins on the same tree. The female catkins drop clusters of seed-bearing pods, which somewhat resemble the fruit of hops. Another reason the tree is named Ironwood is due to its extremely hard and dense wood. Since diversity in trees is important, this might be a perfect bet for the homeowner. Check it out when visiting the Kruse House Gardens.
Perry admits to being a tree hugger. She said, "One of my life's little missions is to plant trees, especially native species. Trees are the biggest plants on the planet, they give us oxygen, store carbon, stabilize the soil and give life to the world's wildlife." (www.merleburl.com)
July is National Parks and Recreation Month. In honor of this, the Friends of the West City Museum highlights Reed-Keppler Park on its Facebook page. The park area originally was known as Reese's Woods, part of the old Harvey Farm. The City purchased the property in 1934, establishing the City park.For the next three years, the Works Progress Administration, the Depression Era Federal Program, developed the park. The projects included the shelter house, now a pavilion, on the hill, a lagoon, baseball diamond and bleachers, and major landscaping.
In 1954, the West Chicago Recreation Association started a movement for a pool, George Ball of Ball Seed Company was the general chairman of the fund drive. Te Rotary Club was the driving force behind the fundraising.Thus with the club's and City's help, groundbreaking occurred October 27, 2955, with the pool opening in 1956.
In 1953, under Mayor Walter Fawell, the name of the park was changed to Reed Park, after the death of Congressman Chauncey Reed. When he was State's Attorney, he gave the park dedication address in 1934.
Using bricks from the old right-0f-way of the Chicago Aurora and Elgin Railroad, volunteers built the Scout Cabin. Through a referendum May 20, 1971, the West Chicago Park District was formed. Two years later, the park was renamed Reed-Keppler Park. Dr. John Keppler, a local dentist, was mayor when the City originally opened the park. In 1973, the City turned control of the park to the Park District. On May 2, 1987, the park was rededicated, opening seven new ball diamonds, a football field and an enclosed stand with restrooms. Replacing the pool, the Water Park opened in 1995. The ARC Center opened in 2014. As a side note, Becky Koltz said she and her father, Bill Bauer, made the sign for Reed-Keppler Park when it was renamed. (www.merleburl.com)
As part of a promotion for the exhibit, "Frida Kahlo: Timeless," in the Cleve Carney Museum and McAninch Arts Center at College of DuPage, Mexican Cultural Center installed its 18-foot Jenga Tower in the lobby of the Sheraton Lisle Naperville Hotel. The tower, originally created for the DuPage County Fair in 2018, shows a Mexican carnival wrap around into an American one. MCCD president Fernando Ramirez and artist Juan Chawuk collaborated on it. Chawuk painted it in Gallery 200. The tower was on display in the Mexican Consulate in downtown Chicago and several Mexican Independence Day celebrations in West Chicago.
In 2016, Chawuk was artist-in-residence when he painted the "West Chicago" mural, which is on display at Gallery 200. Between a collaboration of the National Museum of Mexican Art, the Mexican Cultural Center DuPage and Cleve Carney Art Gallery, he was commissioned to paint a mural for the Frida exhibit. Chawuk also painted the mural on the southwest side of Supermercado Tampico, 526 Main Street. (www.merleburl.com)
My email address is merleburl@earthlink.net.