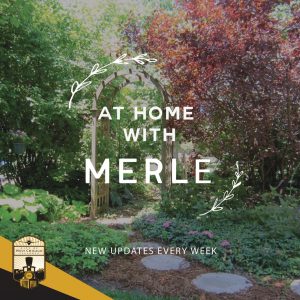 Although there have been changes since We Grow Dreams Greenhouse & Garden Center opened its doors 15 years ago in April 2015, the mission has remained the same, which is "to provide people with disabilities the opportunity to lead fulfilling lives and to train and work in a supportive, safe and caring environment while producing and providing products and services to the community. In this pursuit, we honor the concepts of human dignity, respect, hard work, fellowship and friendship."
The location at 1055 West Washington Street was the site of We Go Greenhouse, which had been in the community for many years. Donna Jarmusz, founder of the 501(c)(3) not-for-profit organization, explained "The name signifies trying to make dreams come true and planting seeds of opportunity." Here the futures of mentally and physically special needs individuals are taking root.
At that time, she was the mother of a 21-year-old special needs son and realized how important it was for him and others in the same situation to lead a fulfilling life. Working with Holly and Mark Riordan and Art and Cindy Swanson, parents of special needs children, they researched many different types of businesses; the greenhouse seemed to be a perfect fit. She explained, "The environment of a greenhouse has a quiet, calming effect. Horticultural therapy works and this is similar." Not only is it a low tech and low stress environment for the special needs individuals, but it also provides a variety of tasks allowing the individuals to learn more than one skill. The sample of jobs includes folding boxes, lining up pots, watering, transplanting, basic housekeeping, assisting customers and painting. Most importantly, it gives them a purpose. Once trained, the special needs individual receive a paycheck, something many never had before. Working hours vary between 10 to 20 hours a month.
At the beginning, participation usually involved families and usually one parent volunteered to assist. Greg Bettcher, the current executive director said, "We Grow Dreams now incorporates team members from West Chicago, Wheaton Warrenville South, and Wheaton North High schools, as well as members of Soaring Eagle Academy in Glen Ellyn. We continue to employ team members independently from many of our neighboring communities such as Aurora, Batavia, St. Charles and Elgin." The students come as part of the school districts' transition programs plus a couple of job coaches. "Parents participate as job coaches for individuals, but are not part of the school program."
For the last four years Master Gardeners of DuPage, headed by Karen Pachyn, have assisted as mentors and coaches. "Their presence here as added a great deal of plant expertise, teaching practices and, of course, invaluable volunteer hours. Combined with their efforts and hard work of our team members we regularly log more than 100 hours of work per week making it possible for our organization to meet our planting goals." Bettcher added, "Our team members, for the most part, like to do the heavy tasks. They love pulling branches apart and tossing them in the dumpsters. They enjoy staining and painting our benches and clearing out areas of new mulch donated by Chuck Strayve Landscaping in West Chicago here in town. Of course the least favorite job on everyone's list is weeding, but nonetheless, it gets done."
There also have been physical changes. A house that required much work and was not easily accessible for the special needs individuals was demolished. "There have been many upgrades to our mechanical systems like heaters and circulation fans made possible on the strength of contributions through Ball Horticulture and many private donors. In addition we have been able to upgrade our growing houses, benches and watering systems to assure and improve the quality of our some 450,000 plants". Overgrowth and trash that accumulated for numerous years filled five dumpsters. "The grounds are vastly improved all with the help of our team members and volunteers."
Barbara Dopplet and Linda Yoakum have been with the program for years. Their sons have been an integral part of the greenhouse.
Dopplet's son, Bryan has Down syndrome. People with Down syndrome typically have a range of intellectual challenges, physical characteristics, and health conditions. "While many people with Down syndrome function at a fairly high level, Bryan does not. His speech is extremely difficult to understand, he has a number of autistic-like tendencies, and in many ways he is more like a child than the 39-year-old adult that he is." They became involved with the greenhouse the winter after it opened. "Right from the beginning, Bryan was willing to go to work at the greenhouse. Even after 15 years, he never balks at going out there which isn't true for many of the other things I ask him to do! There are so many different jobs there. Many of which I laughingly refer to simply as 'moving stuff around.' Bryan can spend three hours straight filling pots with potting soil and never once ask for a break. That task and throwing old, dead plants on the compost pile are probably his favorite activities. He places empty pots into trays, carries flats of plants, folds cardboard boxes, pulls weeds, washes and rinses used pots, though this is not a favorite task, sweeps floors, picks up trash, whatever needs to be done during his shift." Barbara and Bryan usually work on Saturdays, when many others are working. Everyone gets to know one another. "Bryan was only 12 when he lost his dad to cancer, so he's always liked being around men; he formed a natural connection with Gregg and the men who are there as volunteers…Those relationships have really been good for Bryan."
Linda Yoakum's son, Billy, is non-verbal, a hallmark symptom of Angelman Syndrome, his primary diagnosis. They have been involved with the greenhouse since it was founded. Billy was 18 and now is 33. Billy and Linda work Saturday mornings, three times a month for their 10 hour total. It is a place for him to receive a paycheck. Linda said, "He has learned that if he doesn't work, he doesn't get paid; no paycheck equals no movie. He has learned the gross-motor tasks of filling trays with pots, filling pots with dirt, hauling trays of plants, composting, following the tasks needed by management for the day. He is always so proud to take that paycheck to the bank teller, sign his name on the back, and be handed the cash." The COVID-9 pandemic has been difficult for both families. Linda Yoakum said, "Billy has not been able to work since March, but I have volunteered a few times for Gregg in the spring. Each time he sees my We Grow Dreams shirt, he 'signs' that he wants to go. I think he misses his friends and work."
Bryan Dopplet has been unable to do any of his usual activities, which include his day program, special recreation sports, and work at We Grow Dreams. Barbara said, "It's been disorienting to him and me. The one day that we all gathered at We Grow Dreams to fill pots for mum production, working outdoors, wearing masks was a highlight of May. Bryan was glad to be back and wonders why we aren't going every Saturday, like we did before."
The We Grow Dreams program means a lot to the participating families. Bettcher, the professional growers and crew also look forward to the team members being able to participate again, hoping the greenhouse will be able to host its Fall Fest and Christmas Open House with social distancing and wearing of masks.
AROUND AND ABOUT
West Chicago Garden Club meeting is from 6:00 to 8:00 p.m. Thursday, July 23, 2020, at the West Chicago Historical Society Kruse House Museum, 527 Main Street. There is no program; persons can enjoy the gardens, which the club maintains. Volunteers are present to answer questions. Masks are required; guests can bring chairs. Parking is available in the City of West Chicago parking lot, 475 Main Street.
Fun Fridays at The Shell, hosted by the West Chicago Park District, take place from 11:00 a.m. to noon at the Shell in Reed-Keppler Park, 129 West National Street. Social distancing is enforced. No reservations are required. Jeanie B & Jellybeans take the stage Friday, July 24, 2020. The songs are fun, including silly dance steps, and also teach children about themselves. Chris Fascione returns July 31, 2020. He has a unique combination of storytelling, mime, juggling and comedy creates colorful characters from literature who tell their stories.
West Chicago Wildcats Travel Baseball and Softball feeder program for 8u to 18u  host tryouts for the 2020-2021 season. Baseball tryouts begin Sunday, July 26 and softball tryouts begin Monday, July 27, 2020. For more information and to register visit https://www.facebook.com/10UWildcatsbaseball/.
WEGO Travel Baseball and Softball is different from other travel organizations because it works in collaboration with the high school the athletes will be attending.
West Chicago City Museum Interactive Late Night is at 7:00 p.m. Friday, July 31, 2020. We Go Trivia attendees watch short videos, explore historic pictures and then face off for Kahoot quizzes through their smart devices.Winner receives one of the Museum's West Chicago historic landmark ornaments. To join, register through www.facebook.com/FriendsoftheWestChicagoCityMuseum/ or by emailing wegohistory@gmail.com.
Due to COVID-19, the annual Shopping Cart Shuffle takes place virtually the weekend of Saturday and Sunday, August 1 and 2, 2020. The proceeds from the race benefit Neighborhood Food Pantries, which includes the one in West Chicago located at 123 Fremont Street. Packet pick-up is from 2:00 to 7:00 p.m. Friday, July 31, 2020 at Dick Pond Athletics, 26W515 St. Charles Road in Carol Stream. The top three overall male and female runners receive a medal, as do the top runners in each age category, With the presentation taking place on a virtual podium. To qualify, persons must complete a full  5K, and submit a screenshot of the distance and time taken on an activity tracking app, such as Map-My-Run. Age groups are 13 and under, 14 to 19, 20 to 29, 30 to 39, 40 to 49, 50 to 59, 60 to 69 and 70 and over. To register, visit  https://raceroster.com/…/2020/29214/shopping-cart-shuffle-5k.
As smaller groups are allowed, teams are encouraged to map out their own 5K locally. For walkers and those not submitting their time, the distance does not need to be 5K, and can be determined by the group; a 1-mile walk is just as important as a 3.2-mile run. Fundraising and team size awards are offered as in past years. Costume awards also are presented. Participants submit photos of themselves in their food costumes, which are uploaded to social media with online voting. Funds raised from this 5K event are used to help reach the 2020 goal to provide more than 2 million meals.
Veterans of Foreign Wars Post 6791, 431 North Neltnor Boulevard, holds its Annual Car Show, Saturday, August 1, 2020. Sign in/registration is from 7:00 to 9:00 a.m. Pre-entry registration fee is $12, day of show registration is $15. For registration information, call (630) 231-9823. The show is from 9:00 a.m. to 3:00 p.m.
West Chicago Environmental Commission sponsors its annual paper shredding event from 9:00 a.m. to noon Saturday, August 1, 2020, in the parking lot at City Hall, 475 Main Street. Accurate Document Destruction, Inc. of Elk Grove Village provides the service. Totes are positioned eight feet away from the shred truck; residents place their own material on the totes. The limit is 10 boxes and residents keep their own boxes. Once the totes are full, Accurate employees move them to the truck for shredding. Environmental Commission members are on hand to help those who require assistance emptying material into the totes. Accurate employees and Commission volunteers will wear gloves and masks. For further information call (630) 293-2255. (merleburl.com)
The annual Chicago Ducky Derby is Thursday, August 6, 2020, in the Chicago River in downtown Chicago. Each duck adopted in the fundraiser benefits 23,000 athletes and more than 13,000 young athletes for Special Olympics Illinois programs.The West Chicago Police Department has a team, WCPDucks. Duck adoptions are $5 for one entry, $25 for a Quack Pack of six ducks or $100 for a Flock of Ducks of 24 ducks. To donate, visit https://www.duckrace.com/Chicago/teams/10529/21647. The top five ducks are winners.The top prize is a 2020 Chevy Equinox. Other prizes include $2,500 cash, a VIP experience at the 2020 or 2021 BMO Harris Bank Magnificent Mile Lights Festival and Chicago Blackhawks tickets. Although this year, due to COVID-19, there is no congregating at the drop site, persons can watch all the fun on www.chicagoduckyderby.com beginning with the virtual Family Festival at 11 a.m. (merleburl.com)
First United Methodist Church of West Chicago holds Knights of the North Castle Virtual Vacation Bible School. Young Knights meet the Armorer and Sparky, the ice-breathing dragon puppet, plus learn motions, sing along to songs, see craft and science demonstrations and see the Bible Story told in memorable ways, accompanied by helpful discussion. To take part, email wegoumcucc@gmail.com for the video links and to receive a craft package. Delivery to local households is available. (merleburl.com)
The First Division Museum in Cantigny Park, 1S151 Winfield Road in Wheaton, is open by reservation only Wednesday through Thursday. The two time spots available are 10:00 a.m. to 1:15 p.m. and 1:45 p.m. to 5:00 p.m. To make a reservation visit https://bit.ly/3j5pDgq. (merleburl.com).
Because of the COVID-19 pandemic, the City of West Chicago chose not to apply late fees, initiate and apply posting fees or initiate water service termination for customers's failure to pay water/sewer bills by due dates. Many customers chose to take advantage of the alternative payment arrangement, which requires 50 percent of the current amount billed by the billing due date, with the remaining balance of the amount billed to be paid within 30 days following the due date. Customers who did not participate in the alternative payment arrangement by the original due date of their bill, and currently have an outstanding amount due for previous amounts billed, are not eligible to request a payment arrangement until such time as they become current.
Now that the State has entered Phase 4 of its reopening plan, the City will resume charging late fees for failure to pay water/sewer bills by the original billing date of by Friday, July 31, 2020. Effective August 1, 2020, the City will also resume the process for posting past due accounts and termination of water services for accounts that remain outstanding after the posting due date. For persons still needing financial assistance during the pandemic, the City recommends they call DuPage County at (630) 497-6500, Winfield Township at (630) 231-3591 or Wayne Township at (630) 231-7173.
It is time to get counted—in the 2020 Census. Households can do the census online, mail the paper questionnaires, if one was received, or call (844) 330-2020. Contrary to popular belief, persons do not need their Census ID code in order to fill out the Census. People can fill the form out online at my2020census.gov or over the phone by simply stating their address. The census form is available in English and 12 additional languages. Business, community leaders and local government use the census data to create jobs, ensure public safety preparedness and support community initiatives. The US Constitution mandates that everyone in the country is counted every 10 years. The reasons it is important that everyone be counted include redistricting, fair representation and the distribution of $675 billion in federal funds. The purpose of the census is to gather statistical information. Information on individuals is not shared or released.
The DuPage County Health Department developed a dashboard to provide information on the total number of people, in DuPage County, who have tested positive for COVID-19. In addition, the dashboard includes a map which shows the distribution of reported cases by municipality and is updated at 4:00 p.m. daily. DuPage County's "COVID-19 Dashboard" is a one-stop-shop for all the information it offers including a town-by-town breakdown of cases. As of 4:00 p.m. Monday, July 20, 2020, there were 834 cases out of 4,580 tested and 14 deaths, including nursing homes, with the majority of the persons age 60 and under. Keep in mind, the statistics of cases date to the beginning of the trace count. Remember to follow the social distancing order, wear masks and wash hands. (merleburl.com).
To keep residents aware of community COVID-19 updates, the City has posted West Chicago's COVID-19 COMMUNICATIONS CENTER on its website, www.westchicago.org. Also included are the weekly updated messages from Mayor Ruben Pineda. It is located on the upper left-hand side in red. Clicking on this, residents can see the latest information,
Sincere sympathy is extended to the family of Alan D. Stuart, who at the age of 81 passed away Monday, July 13, 2020.
Deepest sympathy is expressed to the family of Martha Bryant Vignola, who at the age of 91 passed away Wednesday, July 8, 2020.
Successfully completing a one-year probationary period, Ryan Olmstead was officially sworn in as a full time firefighter/paramedic for the West Chicago Fire Protection District. His badge #75 signifies he is the 75th full-time sworn timber for the fire district. (merleburl.com).
Residents in the Forest Trails subdivision recently donated snacks, hand sanitizers, lip balms, drinks and books to members of the West Chicago Police Department. (merleburl.com).
Lieutenant/paramedic Mike Buenrostro, Sr. celebrated his 32nd year with the West Chicago Fire Protection District. (merleburl.com).
For those who attend craft shows and are missing them due to COVID-19 pandemic, West Chicago Community High School alum, Bob Mueller, Class of 1976, created Virtual Craft Show. Persons can experience a full craft show experience from the comfort and safety of their own homes. There are vendors selling a variety of arts and crafts, plus craftsmen have a place to sell and promote their products and websites. The website is www.virtualcraftshow.com. Facebook page is www.facebook.com/thevirtualcraftshow/.
Mueller also is the owner of Night Lite Designs, www.nightlightdesigns.com. In addition to night lights, other products include custom wrapping paper, canvas prints, photo prints, sun catchers and canvas smalls. (merleburl.com)
The DuPage Foundation recently announced a total $1 million in grants from its emergency COVID-19 Response Fund was delivered to not-for-profit service providers in the DuPage County region. In its third round of grants totaling $500,000, Educare of West DuPage was one of the 43 recipients. Educare received $20,000 for "Food and Emergency Financial Assistance."
To celebrate West Chicago Community High School's 2019 Illinois High School Association Boys  Soccer Class 3A State Championship, signs were installed in several locations. These are on the northbound lane of Joliet Street, south of Roosevelt Road between May and Joy Streets, West Washington Street on the curve heading east into the City. East Washington Street/Geneva Road westbound entering into the City, southbound on Arbor Avenue near the Glen Oaks Cemetery, Prince Crossing Road before  Hawthorne Lane, and at the high school on Joliet Street. Community High School District 94 provided the signs and West Chicago Public Works Department installed them. (merleburl.com)
Olde North Pancake House, 27W751 North Ave, is closing after 38 years as a family owned restaurant. (merleburl.com)
Recently six persons gathered at the West Chicago Community Garden for the GardenWorks Projects book discussion, "Pressure Cooker: Why Home Cooking Won't Solve Our Problems and What We Can Do About it" by Sarah Bowen, Joslyn Brenton and Sinikka Elliott. The discussion focused on the attendees experiences with food to those of the women and families profiled in the book. Also discussed was their experiences with food during childhood, cultural preferences, COVID's affect on food insecurity and for growing as a way to support families and economize. (merleburl.com)
Theresa and Mike Buenrostro, Sr., their 35th Wedding Anniversary Monday, July 20, 2020.
My email address is merleburl@earthlink.net.