As part of the 150th anniversary for the Transcontinental Railroad completion, the Big Boy Steam Locomotive 4014, the largest one in the world, is touring Union Pacific railroads "The Great Race Across the Midwest." Leaving Altoona, Wisconsin, the Big Boy is scheduled to arrive in West Chicago eastward at 2:30 p.m. Friday, July 26, 2019. It is on display from 9:00 a.m. to 4:00 p.m. Saturday, July 27, 2019 and from 9:00 a.m. to 3:00 p.m. Sunday, July 28, 2019 and Monday, July 29, 2019, at the Union Pacific Larry Provo Training Center, 335 Spencer Street. It is scheduled to depart at 8:00 a.m. heading westward Tuesday, July 30, 2019. To view the schedule, route and more historic information, visit up.com, under Heritage.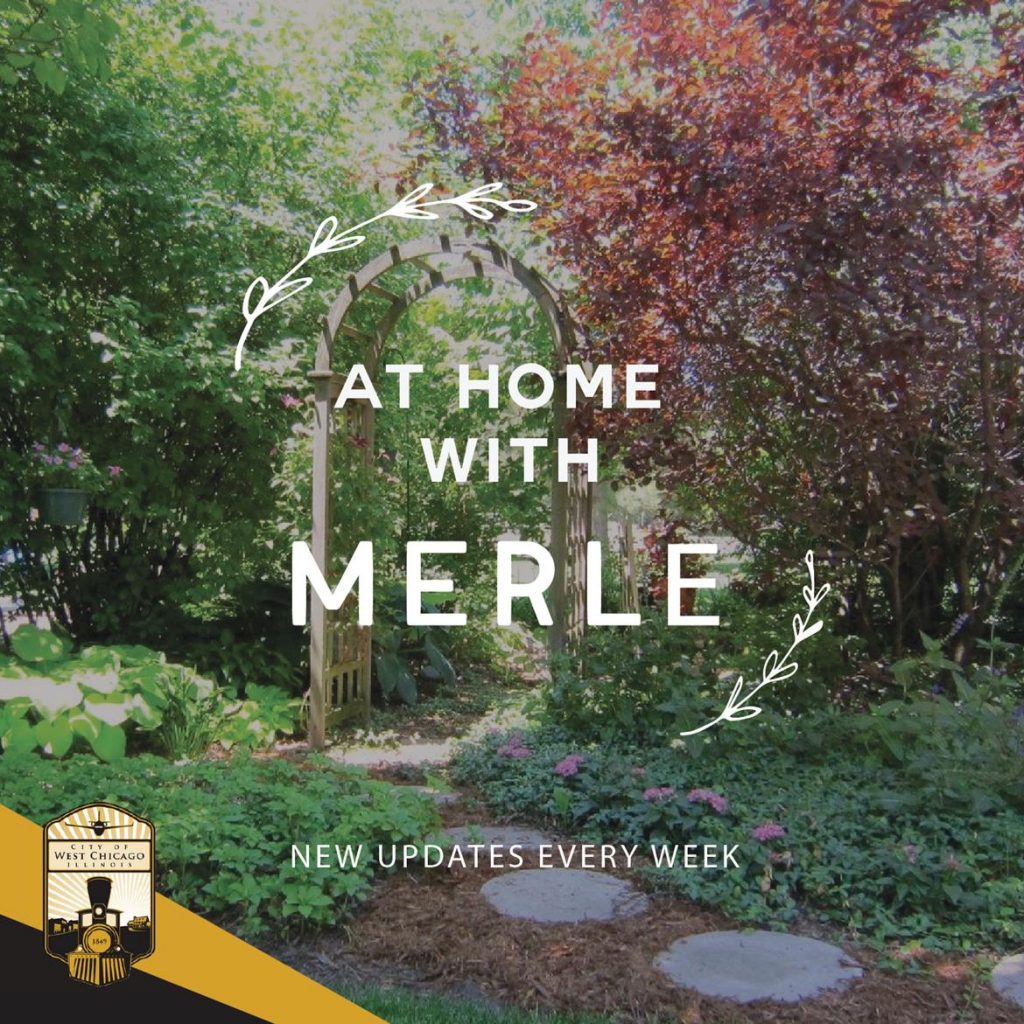 Also at the same time, the Experience Union Pacific Rail Car is open to the public. The converted baggage car is a multi-media walk-through exhibition, where persons view a glimpse of the past, plus learning the story of modern day railroading. Visitors have the opportunity to test their skills to see how they measure up as rail car inspectors.
In addition to historic rail equipment and traveling museum car, visitors have the opportunity to visit the souvenir tent and displays featuring the Illinois Railway Museum, West Chicago City Museum, Pullman National Monument and the National Parks Foundation, Clifford the Big Red Dog and Safe Kids Worldwide and Operation Lifesaver, on Saturday and Sunday. (www.merleburl.com)
In the downtown historic district the West Chicago City Museum, 132 Main Street, and the 1860s Chicago, Burlington and Quincy Railroad Depot, 133 Turner Court, are open from 10:00 a.m. to 4:00 p.m. all three days. The Museum, established in 1976 was the original Town Hall built in 1884 and housed the volunteer fire department, the police department and village council chambers. The depot houses a turntable model of the 1869 Chicago & North Western roundhouse including 13 stalls. It was moved from its original location on Wood Street in 1973 to the Bicentennial Park on Main Street and to its present location in 2006. The West Chicago Historical Society Kruse House Museum, 527 Main Street, is open from 11:00 a.m. to 3:00 p.m. Saturday. The 1917 four-square home was owned by Fred and Martha Kruse. He was a collector for the C&NW Railroad. (www.merleburl.com)
Free parking is available Saturday and Sunday at the Metra Station parking lot, 508 Main Street; there is a $1.75 charge Monday through Friday for non-permit holders. It is a 10 minute walk from here to the Big Boy display area. Other parking available only on Saturday and Sunday is City Hall, 475 Main Street, and Community High School District 94 Administrative building, 157 West Washington Street. Parking all three days is available at triangular lot at 223 Turner Court; Republic Bank, 101 Main Street; West Chicago Community High School Ann and Joliet Street; general parking lot, 122 Fremont Street; and Kerr-McGee lot, 238 Stimmel Street.
The Big Boy locomotive weighs 1.2 million pounds and is 132 feet long. West Chicago resident and noted train photographer Phil Weibler said, " A modern diesel-electric freight locomotive is more than 72 feet long and is rated at 4400 horsepower; weight is more than 200 tons." Weibler is a member of the Burlington Route Historical Society, the C&NW Historical Society and the Chesapeake & Ohio group, plus is the editor of "REMEMBER THE ROCK" magazine, which recounts the history of the Rock Island Lines. In a story covering the Big Boy engine visit to Altoona, Wisconsin, Wisconsin Public Radio stated, " It is more than half the length of a Boeing 747." Twenty-five big Boy engines were built, but only eight exist today. The 4014 is the only working engine. Because of their great length, the frames of the Big Boys were "hinged," or articulated, to allow them to negotiate curves. Big Boy # 4014 was delivered to Union Pacific in December 1941. The locomotive was retired in December 1961, having traveled 1,031,205 miles in its 20 years in service.
"The Great Race to Promontory" started with the signing of the Pacific Railway Act of 1862 by Abraham Lincoln. The Central Pacific Railroad, chartered in 1861, was authorized to build a line from Sacramento. At the same time, the Act chartered the Union Pacific Railroad Company to build west from the Missouri River. These were to meet and form a continuous line across the United States. The tracks met at Promontory Summit, Utah. The original legislation granted each railroad 6,400 acres and up to $48,000 in government bonds. (some information in this column is from Union Pacific website)
It only seems appropriate the Big Boy Steam Locomotive #4014 is on display here as West Chicago is the first Illinois community created by the coming of the railroads. In 1849 the Galena & Chicago Union Railroad, predecessor of the Chicago & North Western, now the Union Pacific, reached here, coming west from Chicago. On November 12, 1849, track carried by the Pioneer locomotive reached this site. As a side note to compare size to the Big Boy, the Pioneer weighed 10 tons. That same year the St. Charles Branch Railroad connected St. Charles with the Galena & Chicago Union here. This formed the first railroad junction in Illinois, and gave West Chicago its first name, Junction. By late 1850s three railroads met here. Because of the number of trains passing through town, water and fuel facilities for locomotives were built, as well as an early restaurant and hotel for travelers. Eventually two mainlines of the G&CU met at Junction, and the railroad built a roundhouse and a mill for repairing rails. By the late 1860s, the Chicago & North Western built a brick passenger depot and a larger roundhouse. In 1888 a new railroad, the Elgin, Joliet & Eastern built a freight line through town. In 1912 the C&NW built a new passenger depot at 306 Main Street, now the Wayne & Helen Fox Community Center, and an underpass, as well as the Wilson Street bridge over its mainline. It moved its 1869 depot to Washington Street, converting it to a freight depot. This building, next to the closed Clark gas station, currently is owned by the City. Another depot still standing is on Prince Crossing Road. With the Metra station on Main Street, the replica of the Pioneer engine and railroad handcar in Sesquicentennial Park, and the Elgin, Joliet & Eastern Railway caboose at Reed-Keppler Park, the railroad heritage lives on in West Chicago. (www.merleburl.com)
AROUND AND ABOUT
"From Chaplin to the Dark Knight, The Movie Industry in Chicago" is the program at 6:30 p.m. Thursday, July 25, 2019, in the meeting room at the West Chicago Public Library, 118 West Washington Street. Historian Dave Clark presents the program, discussing the whole history of the film industry in Chicago from the days of Charlie Chaplin through such modern classics as the Dark Knights.
As motion pictures developed as an art form, storefront nickelodeons gave way to opulent movie palaces. The Chicago-based Rapp & Rapp architectural firm, headed by brothers Cornelius and George, designed more than 400 of the nation's most eloquent showplaces, including the Chicago Theater and Rialto Square in Joliet.
For several decades Chicago was sporadically a featured location in popular movies. The success of "The Blues Brothers" helped increase the number of film shots. Today, Cinespace Studios on the city's west side is the largest film studio outside of Hollywood. To make a reservation, call the adult services department at (630) 231-1552, extension 4.
Mary Marconi is the Kids Lunchtime entertainment at 11:00 a.m. Friday, July 26, 2019, at The Shell in Reed-Keppler Park. With her interactive program, children help with magic tricks, shake shakers and dance with rockin' tunes.
The Fish Fry is from 4:00 to 8:00 p.m. Friday, July 26, 2019, at American Legion Post 300, 123 Main Street. The cost is $11.50. Peoria Rhythm Kings provide entertainment at 8:00 p.m. Members of the band are Mike Stumpo, bass guitar/vocals, Chris Nix, keys/harps; and Russ Miller, lead guitar/vocals.
Entree Kitchen, 26W276 Geneva Road in Carol Stream, is having a Plant & Sip Party Friday, July 26, 2019. Social time is at 6:30 p.m.; painting begins at 7:00 p.m. Guests bring their favorite beverage; appetizers and desserts are served. The cost of $49 includes three pots, paints and faux plants with artistic assistance from Make Your Brush. To make a reservation, call (630) 668-4450. West Chicago resident Diane Beaulieu is the owner.
Coffee with the Mayor is cancelled for July 27, 2019, at City Hall, 475 Main Street due to the visit of the Big Boy.
The Mexican Cultural Center DuPage continues its partnership with DuPage County Fair, El Palenque at the DuPage County Fair. The celebration takes place Saturday and Sunday, July 27 and 28, 2019. Performances on Saturday are Los Chilenos at 3:00 p.m., Mariachi los Rayos de Leman Middle School at 4:30 p.m. and Mariachi Herencia de Mexico at 5:00 p.m. Sunday performances are Leman Middle School Ballet Folklorico at 1:00 p.m. and Mariachi Monumental de Mexico at 4:30 p.m.
With Reverend Sue Ebersold on vacation, there are different guest speakers at the 9:30 a.m. worship services at St. Michael's United Church of Christ, 400 West Washington Street. Reverend Nancy Fraley, a member of the church, leads the service Sunday, July 28, 2019. Fraley was ordained February 10, 2013, at St. Michael's and currently serves as a chaplain at Wyndermere, a senior living and nursing home facility in Wheaton.
The Third Annual Special Olympics Softball Game and Pig Roast is Sunday, July 28, 2019. The game between the West Chicago Police Department and West Chicago Fire Protection District is at 1:00 p.m. at Reed-Keppler Park, 241 West National Street. The police department was the winner last year. Following the game is the Pig Roast at Hawthorne's Backyard Bar & Grill, 1200 West Hawthorne Lane. The charge is $10. Other activities include 50/50 raffle, raffle, including tickets for 2018 Harley-Davison and Can-Am Defender HD5 all terrain vehicle and, silent auction. All proceeds benefit the Law Enforcement Torch Run for Special Olympics Illinois. For further information, call Robbi Peterson at (630) 918-6326. (www.merleburl.com)
Paula & the Flashbacks is the entertainment at 7:00 p.m. Wednesday, July 31, 2019, at the Shell in Reed-Keppler Park, 129 West National Street. The band plays Disco, Rock & Motown hits from the 60s and 70s to today, providing a dance party feel with blazing hot guitar solos, disco grooves, line dances and conga lines. (www.merleburl.com)
Under the sponsorship of People Made Visible, a committee is working to publish a new cookbook, "One West Chicago: Near and Far," highlighting the diversity of the community through recipes from the people and organizations in the community. Persons who are a resident, a former resident, work in West Chicago, visited friends or family here, or belong to a West Chicago organization, sports club, other not-for profit organization or church can submit a recipe. The publication is scheduled for fall of 2019. Recipes can be submitted electronically until Wednesday, July 31. For further information or to fill out a recipe form, visit the Facebook page, One West Chicago: Near and Far or email wegocookbook@gmail.com. Forms also are available at the City Museum; West Chicago Public Library, 118 West Washington Street; or City Hall, 475 Main Street.
"Nature's Beauty" is the exhibit at Gallery 200, 103 West Washington Street, for the month of August. It features the artwork of Marge Hall. In addition to the close up floral paintings for which she is well-known, there also are landscape and still lifes, showing the diversity in her subjects and techniques. The artist's reception is from 5:00 to 9:00 p.m., Friday, August 2, 2019.
Hall received an Associate Degree in Commercial Art from Southern Illinois University Vocational Institute in 1966. She taught oil painting classes at College of DuPage and currently teaches at the Oak Brook and Du Page Art Leagues. She said, "A flower painting workshop in 1992 led the path to my "Floral Portraits". I try to capture the delicacy of each petal concentrating on light and shadows to create a photorealistic style."
The Shopping Cart Shuffle takes place Saturday, August 3, 2019, at Mallard Lake Forest Preserve, Schick Road and Mallard Lane in Hanover Park. The proceeds from the race benefit Neighborhood Food Pantries, which includes the one in West Chicago located on the Real Life Church campus. Registration is at 7:30 a.m. The Kids Dash is at 8:15 a.m. and the 5K race is at 8:30 a.m. The top 3 overall male and female runners will receive a medal, as will the top runners in each age category. Age groups are 13 and under, 14 to19, 20 to 29, 30 to 39, 40 to 49, 50 to 59, 60 to 69 and 70 and over. There is an "Express Lane" Kids Dash for children ages 2 to 10. Persons can also register as a team, with each member receiving a $5 registration discount. The cost is $40 for the 5K and $15 for children ages 6 to 10 in the Kids Dash. The charge on the day of the race is $50 for the 5K and 20 for Kids dash. Persons can register on line at https://raceroster.com/events/2018/16103/shopping-cart-shuffle-5k or at the race location. The top three finishers in a food-related costume receive an award. (www.merleburl.com)
West Chicago Police Department holds a Child Safety Seat event with free inspections and installations from 10:00 a.m. to 1:00 p.m. Saturday, August 3, 2019, at the police station, 325 Spencer Street.
The Fourth Annual "Dueling Pianos" fundraiser, hosted by the Community High School Educational Foundation, is at 7:30 p.m. Saturday, August 3, 2019, in the ARC, 201 West National Street. The fun evening includes entertainment, silent auction, 50/50 raffle, mystery envelopes, hors d'oeuvres from Augustino's Rock and Roll Deli & Grill and open bar with wine, beer, soda and water. The event features Andrew Blendermann and Toni K. Audience members may request songs; audience participation is encouraged. The ticket price is $40. Tickets can be purchased on line www.d94.org/piaanos or any Foundation member, Ren Hughes, Frank Lenertz, Brian Beerman, Ron Segert, Chuck Strayve, Patti Kozlowski, Dennis Hughes, Lisa Welz.
According to his website, Blendermann has been performing professionally in and around Chicagoland for more than 20 years. His wide-ranging career includes piano bars (Davenport's, Howl at the Moon, The Signature Room, musical theatre (Marriott Lincolnshire, Drury Lane), Navy Pier Players, Harmony Sweepstakes), and private events for every occasion.
Proceeds support education initiatives that enhance, enrich and drive sustainable lifelong learning for the students of West Chicago Community High School. Since it was established in 2003, the Foundation has granted $244,000 to the teachers at WCCHS for non-budgeted equipment needed to enhance our students' education. Chrome books, electronic baby charging cabinet and AP testing for low income students are just a few of the many fulfilled grant requests. (www.merleburl.com)
Gallery Theater opens its tenth season with the play "The Man with Bogart's Face" by Andrew J. Fenaday. Gail Cannata is the director Auditions take place from 5:00 to 7:00 p.m. Sunday, August 4, and from 7:00 to 8:30 p.m. Monday, August 5, 2019, at the theater, 129 Main Street. Performance dates are the last two weekends in September. To schedule an appointment, e-mail galleryauditions@gmail.com.
In the good old days of radio, people had to use their imaginations and the mind was a stage. Those days are back, only better because one can see as well as hear radio programs. A man whose identity the audience never knows has his face altered to look like Humphrey Bogart and is involved in a Maltese Falcon-type caper, like the old days when there were causes and dames and flags worth fighting for and "a fast-moving story with action and staccato dialogue that literally bring Bogart to life." This is an old-time radio show with the actor's versatility coming through with character voices. The audience knows there is a change of characters just by hearing the voice.
The characters in the production are Announcer, Hostess, Dr. Inman, Sam Marlow, Duchess, Mother, Elsa Borsht, Buster, Nero's Uncle, Horst Borsht, reporters Able, Baker and Charlene, Lt. Marion Bumbera, Sgt. Horace Hacksaw, Gena Anastas, Petey Cane, Jock, Commodore Alexander Anastas, Mr. Zebra, Nicky Karamavrakinopoulos, Cynthia Ashley, Mustafa Hakim and Wolf Zinderneuf
Other plays for the season are "Bistro De L'Amour & Reconciliation" by Thomas Rieser, "Skylight" by David Hare, "Stella & Lou" by Bruce Graham, and "Arsenic & Old Lace" by Joseph Kesselring.
The City of West Chicago and DuPage Airport Authority host the Third Annual Back to School Celebration from 10:00 a.m. to 2:00 p.m. Thursday, August 8, 2019, at DuPage Airport, 2700 International Drive. Youths meet Mayor Ruben Pineda, West Chicago Fire Protection District firemen, West Chicago Police Department policemen, flight Instructors, Red Cross, Civil Air Patrol Fox Valley Squadron and Boy Scouts Three Fires Council. Activities include touring a mobile command center, climbing onto airport maintenance and snow removal vehicles, experiencing CAP flight simulators, plus seeing a vintage aircraft and military planes. There are beverages and food. For further information or to make a reservation for the free event visit www.dpabacktoschool.eventbrite.com
WeGo Drama at West Chicago Community High School will represent West Chicago and the United States at the 2020 Edinburg Fringe Festival. In order to attend, there is a great deal of prep work and special events planned. There will be monthly "Eat-Out" events in the community. One is going to be held from noon to 10:00 p.m. Thursday, July 8, 2019, at Hawthorne's Backyard Bar & Grill, 1200 West Hawthorne Lane. Fifteen percent of monies spent benefits WeGo Drama.
The Edinburgh Fringe Festival is the world's largest performing arts festival. More than 53,000 performers from all over the globe will participate at the Festival with over 2.5 million tickets sold annually. Founded in 1947, the Festival will celebrate its 73rd year in 2020.
The West Chicago Park District monthly social for senior citizens is at noon Thursday, July 8, 2019, at The Shell in Reed-Keppler Park, 129 West National Street. If it rains or is too hot, it will be held in The ARC. It is an End of the Summer Picnic with the menu of wraps, chips, fruit and dessert. Guests bring a dish to share and a complete place setting. Mike and Traci, vocalist duo, provide the entertainment. The charge is $6 for residents and $8 for non-residents. Reservations are required by Friday, August 2, 2019 and may be made in person at The ARC, 201 West National Street, or on line at we-goparks.org.
The 30th annual planned West Chicago Night Out Against Crime is from 6:00 to 8:00 p.m. Tuesday, August 6, 2019, at West Chicago Police Department, 325 Spencer Street. The event includes many activities such as West Chicago Police Department Honor Guard presenting the colors, a DJ, open house, law enforcement displays, various information booths and raffles.
Some of the participants are West Chicago C.E.R.T., Community High School District 94, West Chicago E.S.D.A., Healthy West Chicago, West Chicago Police Department, City of West Chicago, West Chicago City Museum, West Chicago Fire Protection District, West Chicago Police Social Services, West Chicago Park District, and West Chicago Elementary School District 33.
National Night Out is designed to heighten crime and drug prevention, generate support and participation in local anti-crime efforts and to strengthen neighborhood spirit and police-community relations. More than 15,000 communities participate.
Sincere sympathy is extended to the family of Severo Chirinos, who at the age of 62 passed away Tuesday, July 16, 2019.
Deepest sympathy is expressed to the family of Sing Yuen "Larry" Kim, who at the age of 91 passed away Friday, July 19, 2019.
Sincere sympathy is extended to the family of Matthew C. Lustig, who at the age of 19 passed away Tuesday, May 7, 2019.
West Chicago Police Department escorted Operation Warrior Wishes to its Sixth Annual Warrior Wishes Golf Scramble Monday, July 16, 2019, at St. Andrews Golf & Country Club. The mission of this organization is to "honor heroes, keep legacies alive and provide once in a lifetime experiences to warriors from the battlefields to the ballfields." More than 250 golfers participated, which included ore than 50 veterans. All of the proceeds went toward making wishes come true. (www.merleburl.com)
At the Monday July 15, 2019, meeting, City Council approved two ordinances regarding the Jigged Ventures subdivision. One was for the Preliminary Planned Unit Development for Lots 2-4 and for final PUD Lots 1-3 for Contractor Equipment Sales and Increased Storage respectively. The proposal allows redevelopment of Lot 1, 600 West Roosevelt Road, with an 11,885 square-foot contractor's equipment sales and leasing building and a ware house. This allows Atlas Bobcat for relocate from it current locational 490 Topsoil Drive. It also allows Lot 2, 560 West Roosevelt Road, to contain a 16,045 square-foot warehouse/office building, Groegner & Associates would relocate from their current location a at 450 Fenton Lane.
The other ordinance was to allow the use motor vehicle sales, internet-based business at 470 West Roosevelt Road, Unit 117. The item summary states, "No vehicles could be displayed, offered for sale, or stored outside of the building." Once ordinance was approved, "the proposed tenant, Autosport, Inc. would move from Batavia and operate from" the location in West Chicago.
American Legion Post 300 Auxiliary collected items for "Christmas in July" gifts for local veterans. They also received monetary donations. With those funds, the members were able to cater a dinner for 28 veterans Tuesday, July10, 2019, at the DuPage Care Center and present each with wrapped gifts from the items collected. Auxiliary member Dona Smith said, said, "Everyone had an amazing time. They were so appreciative. They loved the food, the gifts and the company during dinner. We will definitely be continuing this event."
My email address is merleburl@earthlink.net.