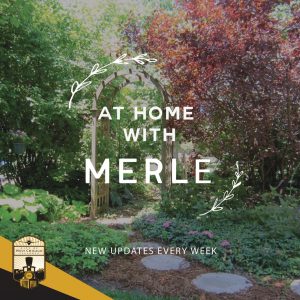 Taking short walks, I see litter scattered, especially in public areas, not a lot, but enough to make it noticeable. Litter has a negative effect on both the appearance of the community and the environment. This was so stressed when I served on the Clean and Proud Committee, many years ago. Many steps were taken to reduce the litter, It takes all of us to combat litter by disposing of litter correctly.
As litter degrades, chemicals and microparticles are released. It sometimes can make its way into the soil and freshwater sources. Sixty percent of water pollution is attributed to litter. Former West Chicago resident Tom Merrion does magnet fishing (as I call it). It is amazing to see what he finds in the rivers and other waterways. When there is the organized Dupage River cleanup, tires, refrigerators and more is discovered. The organizations that are involved in Adopt-A-Highway fill many bags in their somewhat small areas. Animals also are victims, swallowing unfamiliar objects or getting snarled in the litter. A little litter goes a long way. All in all, West Chicago is mainly a very Clean and Beautiful community, but there is always room for improvement
AROUND AND ABOUT
Educare West DuPage, 851 Pearl Road, hosts an On-the-Spot Enrollment for the school year 2021-22 from 9:00 a.m. to 3:00 p.m. ending Thursday, July 29, 2021. Educare is for children from birth to five years. Parents/guardians need to bring proof of West Chicago residency, photo ID, medical card/insurance card, child's birth certificate, proof of income/school schedule and most up-tp-date physical exam for child. (www.merleburl.com)
For those who missed the in-person Community Gathering hosted by Healthy West Chicago, the video presentation is at 6:30 p.m. Thursday, July 29, 2021, via Zoom. Registration is required and may be made at https://bit.ly/3AOhTbB. The program gives residents the opportunity to learn more about HWC and how it serves the residents of the City, but also to give their feedback. This includes likes and dislikes about the programming and how the organization can help residents live healthy lives .(www.merleburl.com)
During the summer, Fun Fridays take place from 11:00 a.m. to noon in The Shell at Reed-Keppler Park, 129 West National Street. Entertainment includes a variety of performances such as a animals, magic, music and science. Animal Quest takes the stage July 30, 2021. They bring smiles to the faces of all with the majesty of the animal kingdom The individuals deliver an exciting and informative animal presentation in the interactive show. To view the schedule, visit West Chicago Park District website www.we-goparks.org. (www.merleburl.com)
Veterans of Foreign Wars Post 6791 hosts a Car Show from 9:00 a.m. to 3:00 p.m. Sunday, August 1, 2021, at the Post, 431 North Neltnor Boulevard. The Auxiliary serves breakfast and lunch. The morning meal is a plated breakfast casserole. On the menu for lunch is hamburgers, hotdogs and cheeseburger, plus chips. A bake sale also is planned. Because of the car show, there is no bingo.
While attending the car show, take time to look at the gardens on the grounds. Auxiliary member Barb Urich and her husband Bob planted 400 plants of 25 different varieties.
Bruce and Norene Treudt celebrate their 50th Wedding Anniversary Sunday, August 1, 2021.
The First Division Museum at Cantigny Park presents its Date with History series program at 7:00 p.m. Thursday, August 5, 2021, via Zoom. The program is "This Will Not Stand: The U.S. Army's Road to Victory During the Persian Gulf War," focusing on the 1990-91 conflict in which the U.S. led a coalition of 35 countries in defeating Saddam Hussein's army. Registration is required at FDMuseum.org.
Featured speakers are Molly Bompane, curator at the U.S. Army Heritage and Education Center in Carlisle, Pennsylvania, and Jeff Hawks, eduction director for USAHEC. Bompane discusses the center's current exhibit which tells the story of how the Persian Golf War unfolded and how it was fought. Hawks, a Gulf War veteran, talks about his experience as an educator. (www.merleburl.com)
The West Chicago Police Department is participating in the renowned Chicago Duck Derby Thursday, August 5, 2021, which benefits Special Olympics Illinois. Persons adopt a rubber duck through donations. Lone Duck is $5, a quack pack of six is $25, a Flock of 24 is $100 and a Diamond Duck Pack of 240 is $1,000. The Police Department goal is 200 ducks. To donate, visit https://www.duckrace.com/Chicago/adopt?team_id=10529. Winners of the race receive prizes, include a 2021 Chevy Trailblazer, an all-inclusive trip to Rivera Maya, Mexico and a cash prize. Persons do not have to be present to win.Each year, more than 65,000 rubber ducks splash down the Chicago River and race to the finish line. (www.merleburl.com)
"Nature"s Inspiration" is the exhibit for the month of August at Gallery 200, 103 West Washington Street. The display is oil paintings by Marge Hall. It opens Friday, August 6, 2021. There is no artist's reception. Gallery hours are from 2:00 to 6:00 p.m. Thursdays and Fridays and from 10:00 a.m. to 2:00 p.m. Saturdays. Masks are required.
Hall explained her featured show is a combination of paintings done with inspiration from nature. "In difficult times there is always beauty around us. All we have to do is focus on our surroundings and take in the wonder of God's creation."
For as long as she can remember, Hall has been painting. She has been teaching painting since 1971. Her series of large flowers started in 1991and she paints every species of flowers she can find. "My goal is to capture the light with layers of paint and create an almost luminous flower." (www.merleburl.com)
West Chicago resident and quilt artist Kathy Steere teaches a quilting class from 9:30 a.m. to 12:30 p.m. Saturday, August 7, 2021, at Quilter's Quest, 7440 Woodward Avenue in Woodridge. The charge is $27. For more information or to register, call (630) 969-2205 or email info@quiltersquest.com. (www.merleburl.com)
Wayne Township, 27W031 North Avenue, hosts a Reuse, Recycle, Shred event from 10:00 a.m. to noon Saturday, August 7, 2021. This is a free drive through event. Acceptable items include tattered American flags, batteries, not household, and textiles such as clothes, shoes belts towels sheets in any condition. For those wanting to get rid of medicine, medication disposal bags will be handed out. The document shredding is limited to five "Jewel" sized plastic bags, no boxes. (www.merleburl.com)
A favorite group of the crowd returns again this summer. The Twisters perform from 7:00 to 10:00 p.m. Saturday, August 7, 2021, in the yard at Hawthorne's Backyard Bar & Grill, 1200 West Hawthorne Lane. The band plays hits of the 50s, 60s and 70s. Even with tables set up for dining and drinking, there will be ample room for dancing. For this crowd-pleasing event, the restaurant is taking reservations at (630) 293-6700, speak with a manager. (www.merleburl.com)
West Chicago City Museum presents the Historiography program, a non-fiction book reading group, at 10:30 a.m. Wednesday, August 11, 2021, at Don Earley Park, 840 East Washington Street. The book is "Fly Girls" by Keith O'Brien. To get a copy of the book or for further information, visit Friends of West Chicago City Museum website, wegohistory.com or call (630) 231-3376. It is not necessary to read the book to attend.
A popular sport between the two world wars was airplane racing. Thousands flocked to watch the events. The men pilots were hailed as heroes. On the other hand, the women pilots were often ridiculed. The book recounts how five women banded together to break the original glass ceiling. Per Goodread, "O'Brien weaves together the stories of five remarkable women: Florence Klingensmith, a high‑school dropout who worked for a dry cleaner in Fargo, North Dakota; Ruth Elder, an Alabama divorcee; Amelia Earhart, the most famous, but not necessarily the most skilled; Ruth Nichols, who chafed at the constraints of her blue‑blood family's expectations; and Louise Thaden, the mother of two young kids who had her start selling coal in Wichita." In 1936, one of them triumphed in the toughest race of them all.
O'Brien is an award-winning journalist, a former reporter for the Boston Globe, a regular contributor to National Public Radio and Politico, and a critically acclaimed author of books about dreams, Americana, and where the two meet. He has written for the New York Times Magazine and reported stories for This American Life. He was a 2017 finalist for the PEN/ESPN Award for Literary Sports Writing. (www.merleburl.com)
Healthy West Chicago offers both a live and virtual 2021 5K Fun Run.Age groups are 10 and under, 11 to 14, 15 to 19, 20 to 29, 30 to 39, 40 to 49, 50 to 59, and 60 and over. The top three overall male and female participants receive awards, plus the top three males and females in each age category receive awards; there are no awards for the virtual race. The live race starts at 8:00 a.m., with registration at 7:00 a.m., Saturday, August 21, by Turtle Splash Water Park in Reed Keppler Park, 129 West National Street. Registration is at Zone 250, west of the ARC Center. All participants use the water park parking lot. The Run is on a certified course on the Prairie Path. The fee is $20 for residents, $25 for non-residents; $10 for student residents and $10 for student non-residents, and $5 for the 5K Walk. All proceeds from the race will be used for Healthy West Chicago sustainability and continuation of community programming for West Chicago residents. Virtual race participants can run at any time Saturday or Sunday, July 21 and 22. All who preregister are entered in the raffle for a $250 card to Vionic shoes.To register, visit https://raceroster.com/events/2021/48352/healthy-west-chicago-5k-walkrun.
Volunteers are needed from 6:30 to 10:15 a.m. on race day. In addition to Course Marshalls, other volunteer duties are set up, registration, aid station support, award distribution and clean up. If interested, email Carly Smitherman at carly@healthywestchicago.org or call (630) 230-6370. (www.merleburl.com)
GardenWorks Project holds its organic Fall Seedlings Presale with the pickup time between 9:00 and noon. Saturday, August 14, 2021, at the Resource Center, 103 West Washington Street. There is a drive-up pickup. To order visit www.gardenworksproject.org. For further information email info@gardenworksproject.org.
West Chicago Park District hosts Taco & Art Fest from 3:00 to 9:00 p.m. Saturday, August 14, 2021, at The Shell in Reed-Keppler Park, 129 West National Street. There will be tacos, music and art. The Fireworks Display, sponsored by the City of West Chicago, begins at 9:00 p.m. (www.merleburl.com)
West Chicago Food Fest takes place from 11:00 a.m. to 3:00 p.m. Saturday, August 28, 2021, in the historic downtown district. The event include food vendors, musical entertainment and family activities.
West Chicago Police Department holds its Citizens Police Academy from 6:30 to 900 p..m. starting September 15, 2021. Each class consists of a classroom portion followed by some hands on situation. Applicants must be at least 18 years old, be a resident of the City or employed within the City and be able to pass a criminal background investigation. Class size is limited to 20. Applications are due by Wednesday, August 25. For an application, call Officer Robyn Nielsen at (630) 293-2200 or email RNielsen@westchicago.org.
Support our local businesses. The sunflowers at We Grow Dreams Greenhouse and Garden Center, 1055 West Washington Street, are blooming. Many are more than six feet tall. Persons should take time to drop by the Greenhouse and view these sunflowers up close, and, at the same time, buy some flowers for their home gardens. The mission of the Greenhouse is to provide employment for young adults with disabilities. (www.merleburl.com)
A COVID-19 vaccination clinic is open from 2:30 to 6:00 p.m. Tuesdays at St. Andrew Lutheran Church, 155 North Prince Crossing Road. The clinic is for persons age 18 and older. To make an appointment, call the Church office at (630) 231-3787 or email office@standrewlutheran.net.
A COVID-19 testing site is open from 8:30 a.m. to 12:30 p.m. Tuesdays and Thursdays in a VNA Health Care Mobile at St. Andrew Lutheran Church, 155 North Prince Crossing Road. There is no charge. Appointments are required and may be made at (630) 892-4355 or (847) 717-6455
The DuPage County Health Department developed a dashboard to provide information on the total number of people, in DuPage County, who have tested positive for COVID-19. In addition, the dashboard includes a map which shows the distribution of reported cases by municipality and is updated at 4:00 p.m. daily. DuPage County's "COVID-19 Dashboard" is a one-stop-shop for all the information it offers including a town-by-town breakdown of cases. As of Monday, July 26, 2021, there were 4,734 cases and 53 deaths; this is the number from the beginning of track recording.
To keep residents aware of community COVID-19 updates, the City has posted West Chicago's COVID-19 COMMUNICATIONS CENTER on its website, www.westchicago.org. It is located on the upper left-hand side in red. Clicking on this, residents can see the latest information.
Sincere sympathy is extended to the family of Pamela S. Turner, who at the age of 71 passed away Friday, April 2, 2021.
Deepest sympathy is expressed to the family of Gerald E. Risch, who at the age of 81 passed away Tuesday, July 20. 2021.
Sincere sympathy is extended to the family of Irene Singleton, who at the age of 63 passed away Wednesday, July 21, 2021.
Deepest sympathy is expressed to the family of John Sanford, who at the age of 88 passed away Sunday, July 18. 2021.
Sincere sympathy is extended to the family of Rosemary Paulin, who passed away Wednesday, July 7, 2021.
Deepest sympathy to the family of Diane Theodore, who at the age of 86 passed away Friday, July 23, 2021.
Reverend Andrew Buchanan is the new priest at St. Mary's parish. After becoming a priest in 2020, he served one year of ministry at St. Dominic's Parish in Bolingbrook.
Teachers at Currier School gathered with students and their families for the school's "Read Under the Trees" event Monday, July 19, 2021. After the teachers read to the group, students received copies of the featured book and were encouraged to choose other free books to read over the summer. Currier teachers organized the event and provided the books. Gina Steinbrecher, District 33 Coordinator of Communications and community Relations, explained, "Formerly, this was a yearly event sponsored by the District 33 Foundation for Educational Excellence, but that program ended." (www.merleburl.com)
With construction completed June 2021, international furniture manufacturer Norix now occupies the 205,563-square-foot corporate headquarters and manufacturing facility at One Innovation Drive. Per the company's website, "Norix designs innovative, robust furniture that meets the real-world need for humanizing challenging environments. For more than 35 years, the company has served behavioral healthcare, corrections, higher education, fire/rescue, military, shelter, public safety, and a variety of commercial industries by providing uniquely. reliable furnishings for every application."
At approximately 1:00 a.m. Friday, July 23, 2021, West Chicago Police officers responded to the 900 block of East Roosevelt Road for a report of shots fired. Upon arrival, officers spoke with witnesses who reported an unknown subject fired several shots from a vehicle traveling on the roadway striking two subjects. The victims sustained non-life threatening injuries and were transported to a nearby hospital where they were later released. Detectives responded to the scene to assist with the investigation.At this time, it believed this was an isolated incident. The investigation is ongoing. Anyone information regarding this incident should call the Police Department at (630) 293-2222.
Ditch Witch Midwest recently celebrated two events. One was for its 50th Anniversary and the other was for the ribbon cutting at its new facility at 1555 Atlantic Drive. The company provides the industry's broadest line of underground construction equipment.
Locating the company in Lombard Earl K. Harbaugh founded Ditch Witch in 1970. In 1948 the company relocated to Carol Steam. Needing a larger facility, Ditch Witch broke ground for the 40,00+ square-foot building in 2018. Amenities include two advanced training rooms, a 3,000 square-foot showroom, covered equipment storage, more than 14,000 square-feet of service area and 12,000 square-feet of warehouse space and conference rooms. 9www.merleburl.com)
At the Monday, July 19, 2021, meeting City Council approved a text amendment re grading outside vending. The item summary stated, "A local religious organization contacted the City to allow them to fulfill their mission of providing nutritious foods focusing on people who live in 'food deserts,' and delivering healthy foods to those who find it otherwise challenging to shop at a store."
Also approved was a De-TIF/Re-TIF agreement with Kane McKenna and Associates, Inc. for the Downtown TIF District. The Item Summary states, "It has long been planned that the Downtown TIF District, which is nearing its completion, would need to be re-defined to take financial advantage of the redevelopment of the downtown with new townhouses and apartment buildings. KMA proposes to assist the City in investigating the desirability and feasibility of terminating the existing Downtown TIF Development Project Area. In turn, they would update the boundaries, prepare revenue projections, estimate costs for eligible public improvements, complete a new Redevelopment Plan and Project, and assist with the termination of the existing Downtown TIF and establishment of the new TIF. While the costs could be less, the not-to-exceed amount for this work is $45,5000." As a side note, there are discussions with a developer for the construction of eight townhomes on the empty lot on High Street. Also at the Thursday, July 22, 2021, Finance Committee meeting, there was a discussion with Scannell Properties on the construction of 225 rental units, ranging in size from 500 square feet to 1,100 square feet, in a four-story luxury apartment building. There also would be 4,500 square-foot first floor commercial space and a parking garage. This is planned for Blocks 3 and 4 in the City's Central Main Street Redevelopment Plan Update (2018). This is the area between where Frank's Auto and the parcel west of City Hall, back to High Street.
West Chicago Public Library was the recipient of a 2021 Illinois Public Library Per Capita Grant in the amount of $44,137.90. These grants help ensure public libraries have the resources to address the needs of the community. The libraries use the funds for important purchases such as purchasing material, funding for programs and technology.
My email address is merleburl@earthlink.net.